Today was a double whammy – lunch and dinner.
For lunch we went to East Coast Bistro. We have had lunch here several times, have never been disappointed, and their lunch menu for Chop Chop Week caught our eye.
This is way more than I would normally eat for lunch, but it was all very tasty. For a few minutes there I even thought I might finish it all…but only for a few minutes. I did put a good dent in it though!
I was not exactly starving when dinner time rolled around, but we had reservations at Italian By Night, so off we went. Our first visit to Italian By Night was during Chop Chop (aka February Fork Off) last winter. It was a stormy night last year, but we went anyway.
We may be establishing a tradition…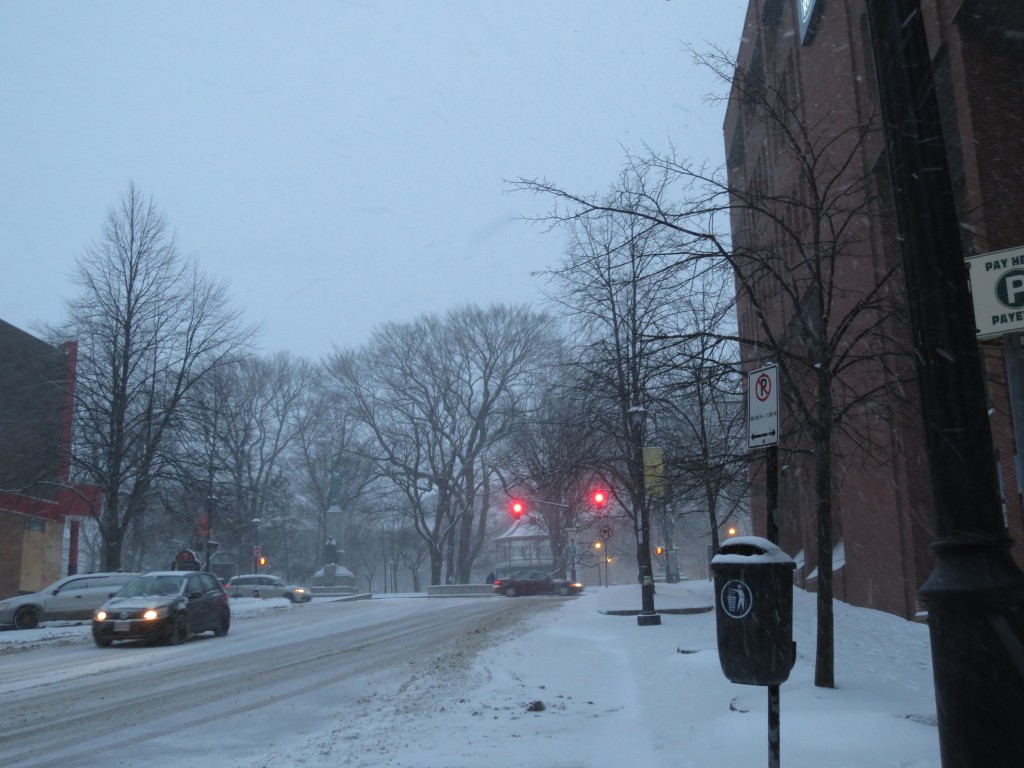 This year we actually did go with the Chop Chop menu, which started with a salad.
Cory had been up until 3 am working, so he was fading by this point. We tried to keep him awake by starting a game of Sudoku…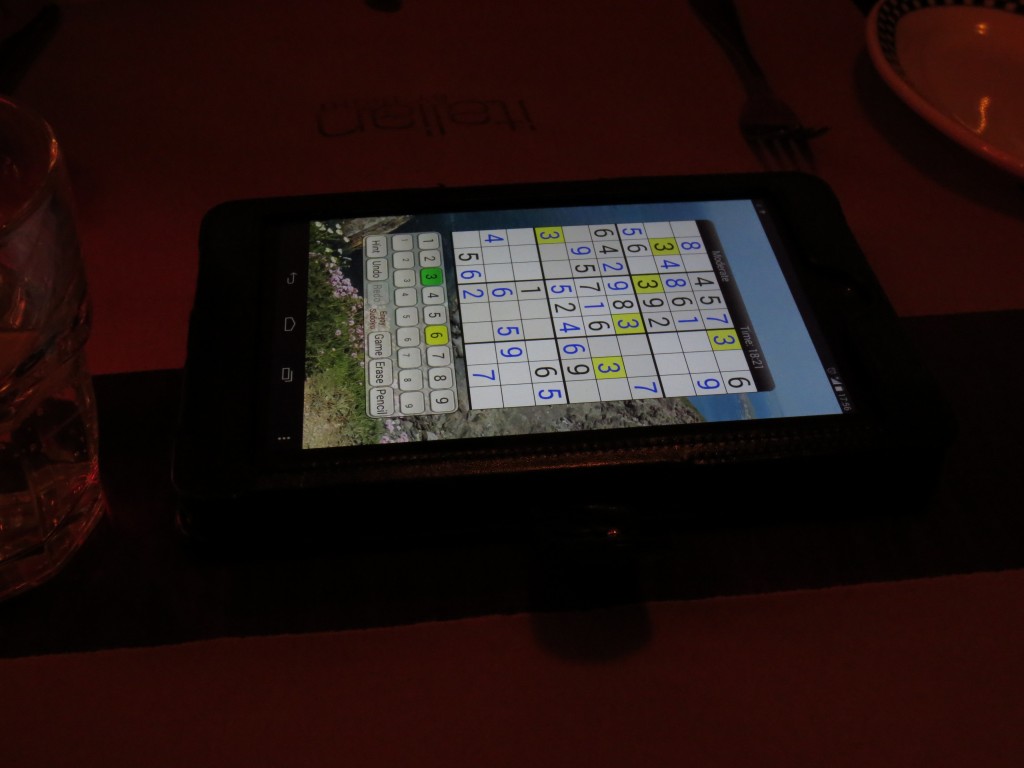 It seemed to help until our entrees arrived; suddenly I had no attention to spare for Sudoku.
I had the thought that I could eat this every day. And I actually did eat this entire dish of pasta. It was lovely!
Fortunately, dessert was fairly light.
Dessert (most like the ice cream) seemed to work a minor miracle and Cory perked right up. Which was good, since we had a snowy drive home to look forward to.