Is it ever going to stop? We get the odd day, here and there; yesterday was actually beautiful (sadly, I had to work), but today it is pouring down rain again. I have a weather app on my phone, and it has stil been sending me frost advisories.
It's time Mother Nature; stop with the shenanigans already.
Thursday evening I noticed the forsythia bushes looking fuller, and went out to look around the yard a bit.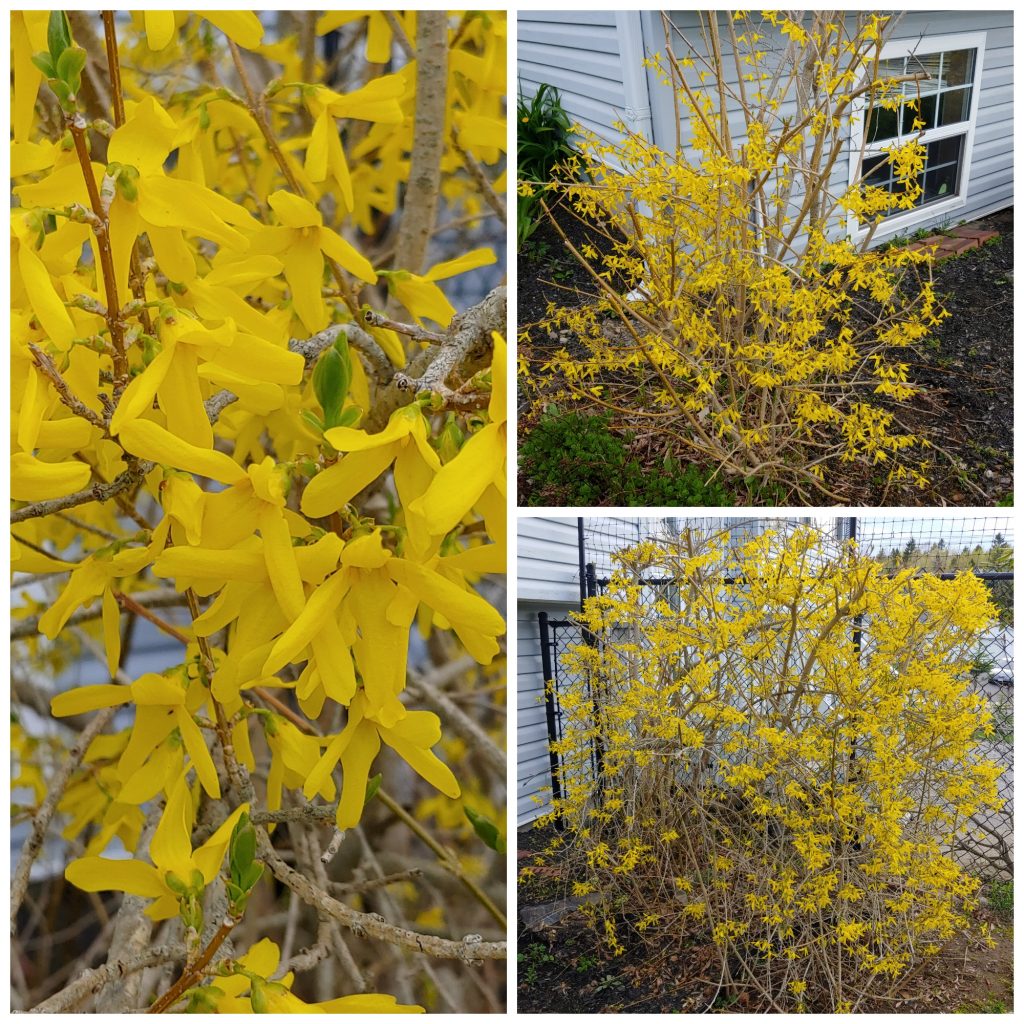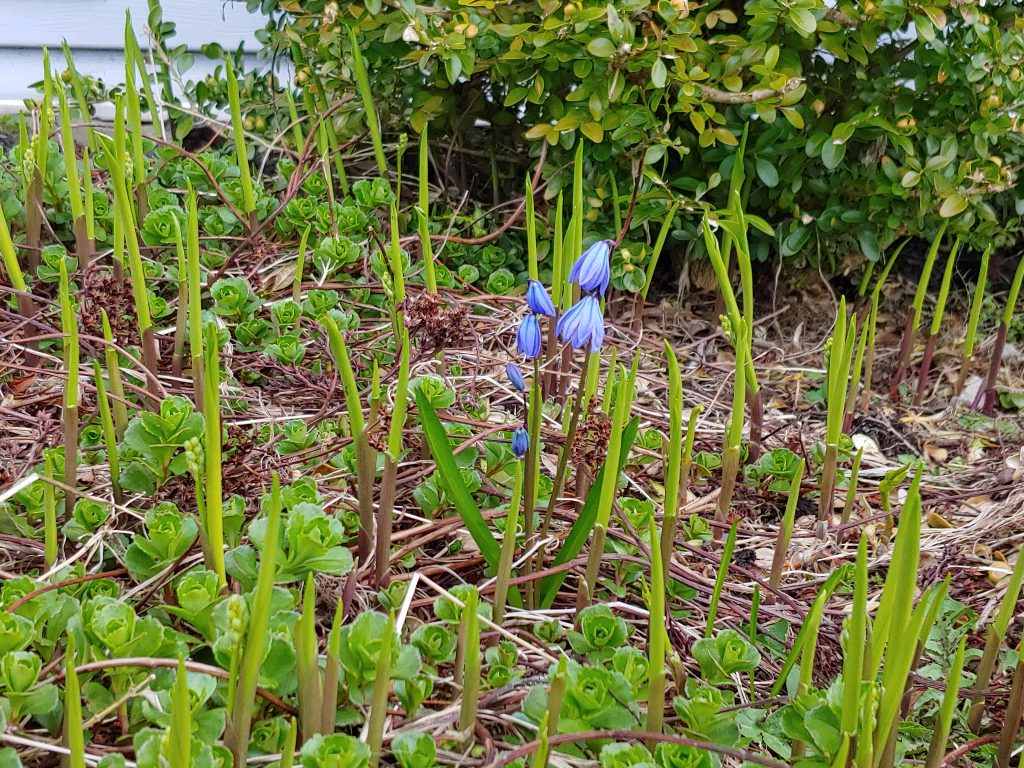 Things are coming along; just so very slowly.
Yesterday (Saturday), I worked from 9 to 2. It was a beautiful day, and I decided to take a run out to Cedarcrest. I wanted a few herb plants, to keep me going until I have some started from seed. I knew if I wait too long – as often happens – there won't be much of anything left.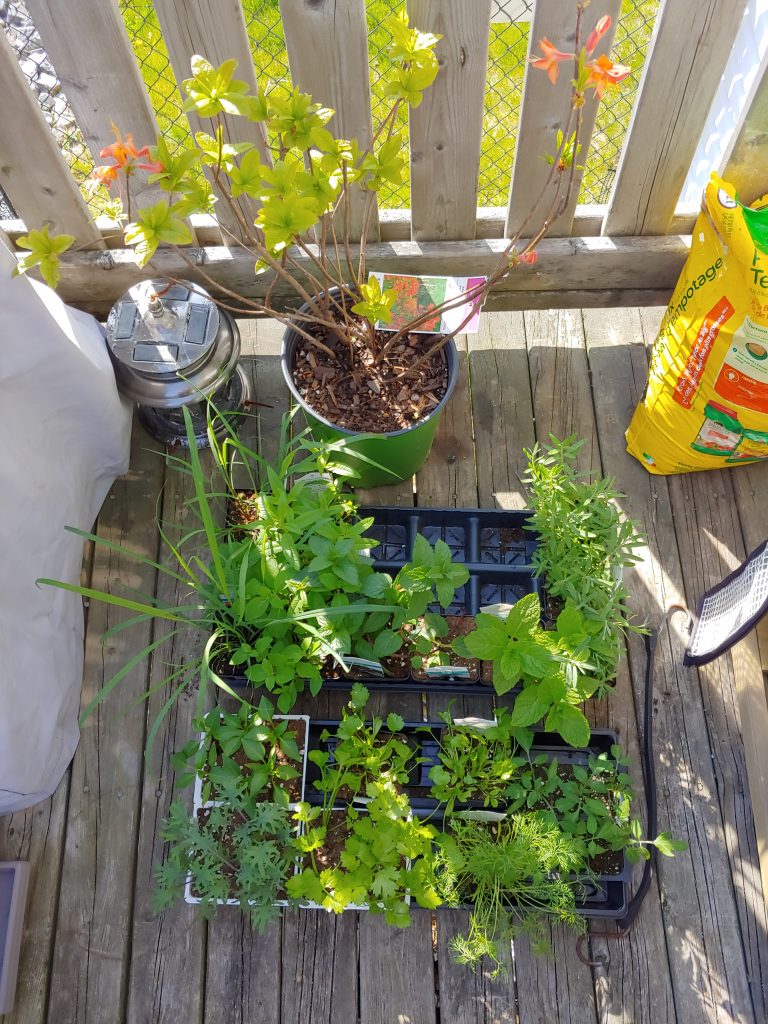 I have some mint, dill, cilantro, parsley, lemongrass, lemon balm, lemon verbena and lavender. I also got some kale, poblano peppers, and golden cherry tomatoes (I don't need more tomatoes, I'm sure, but I can never seem to help myself).
I stopped for groceries on the way home, and ended up buying an azalea bush from the Superstore as well. Thinking it will replace my dead purple sand cherry, if I can manage to dig that out of the garden.
Starting to see a bit of color, and things are looking greener, finally.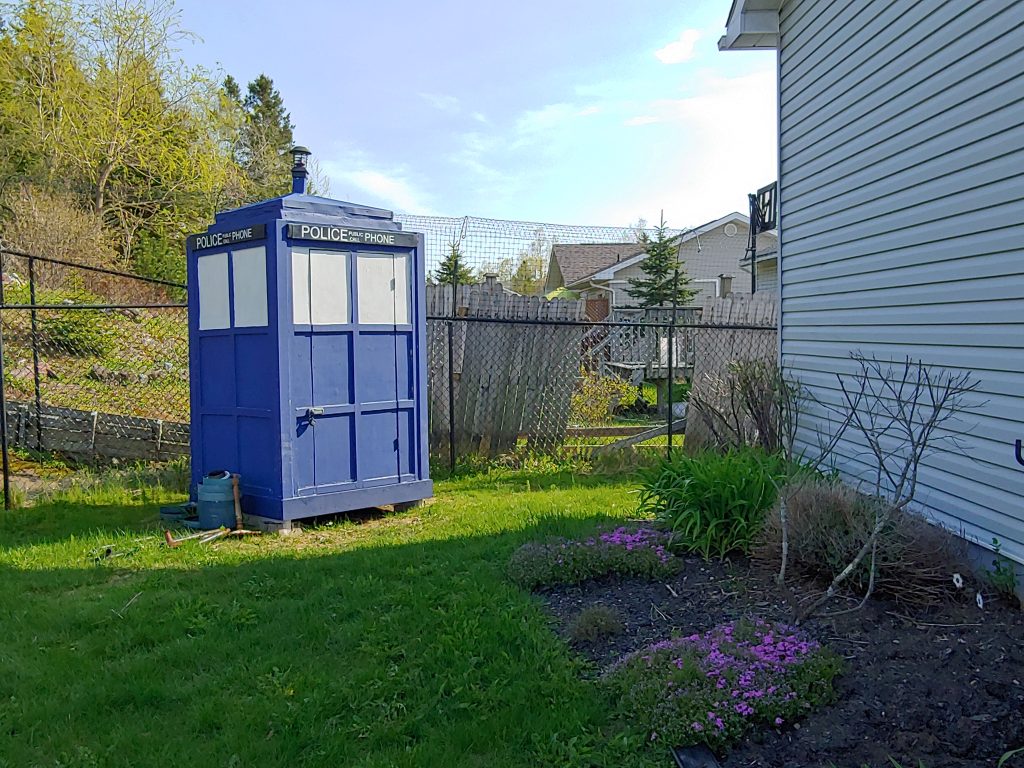 The neighbor's fence is starting to come down. I don't know if they are going to replace it. We get more light without it, but I did like the privacy.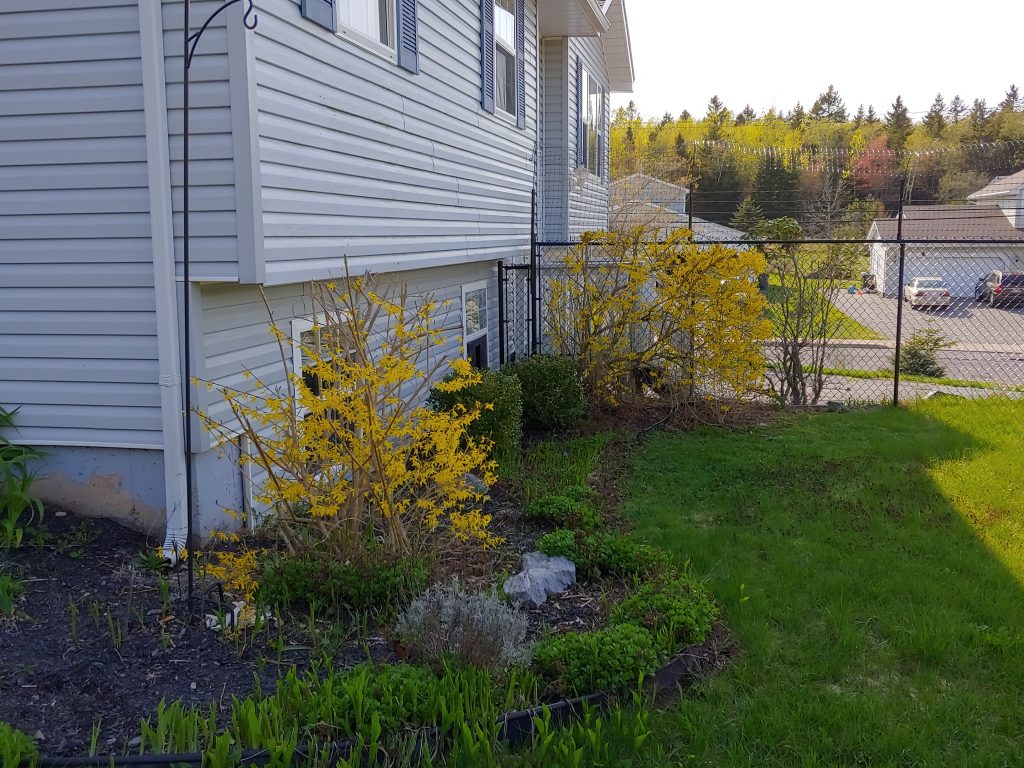 Seedlings
Not feeling so great this morning. Cory came home on Thursday with a cold, and has been sick all weekend. I woke up this morning with a scratchy throat, which is not a good sign. Taking it easy today, and hoping I don't get it.