Things have been in a pretty sad state this year, because half of our fence was laying on the ground. The deer see this as all-you-can-eat buffet. I didn't really feel like doing much, aside from planting a bunch of containers.
Before heading back to work after vacation, I planted transferred all the pepper plants that Dad gave me into containers. I planted the rose bush cuttings too, but I guess I didn't get it quite right because they didn't survive. Hopefully there will be more cuttings that I can try with next year!
On Tuesday of our first week back to work, Cory decided to call the fencing company to find out how much longer we would have to wait (I have been a little cranky about this). They told him they would look up the contract and call him back…And a very short time later, they called back and said "We'll be there tomorrow."
Hands up if you think they forgot about us…
Anyway, by Friday afternoon Phase 1 of the new cat fence was installed. We still need to get the extra bits for cat proofing, but at least now the deer can't eat my garden.
We've enclosed a slightly bigger area; that yellow bird feeder used to be outside the fence, as did that pine tree in the back corner.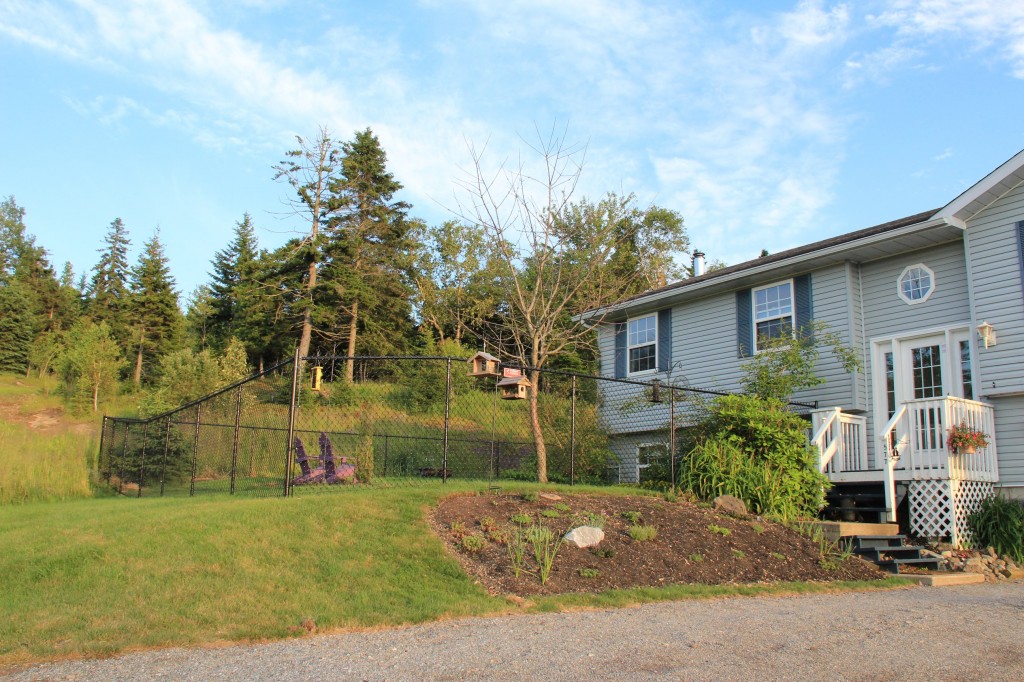 The deck is now inside the fence, which was what I had wanted when we installed our first fence, and the gate is much easier to deal with.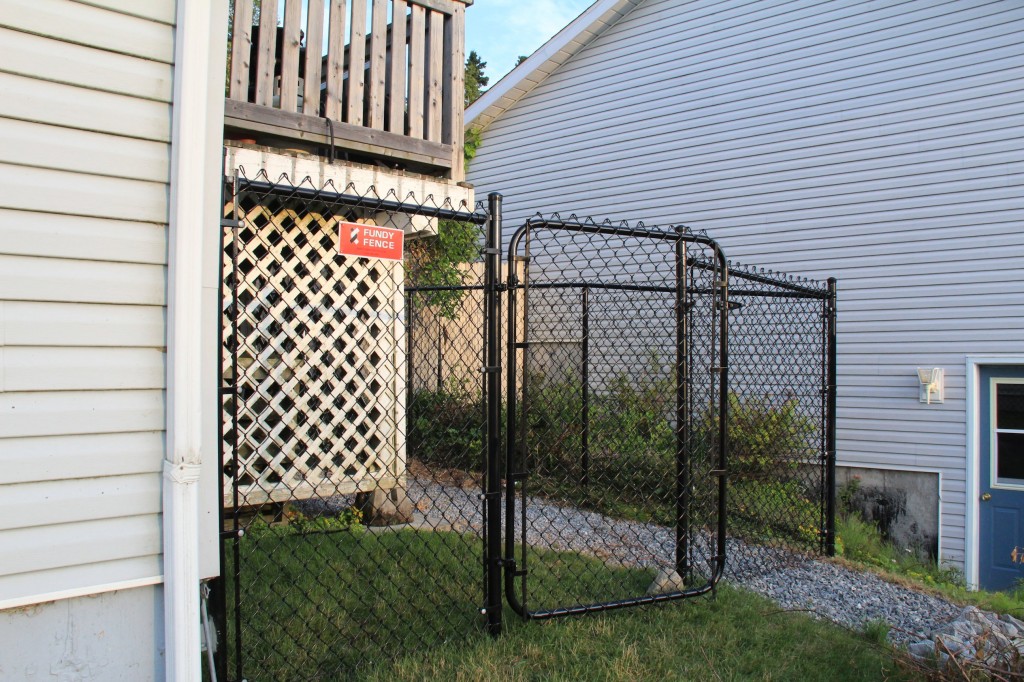 Love being able to go out the patio door and into the yard without opening a gate!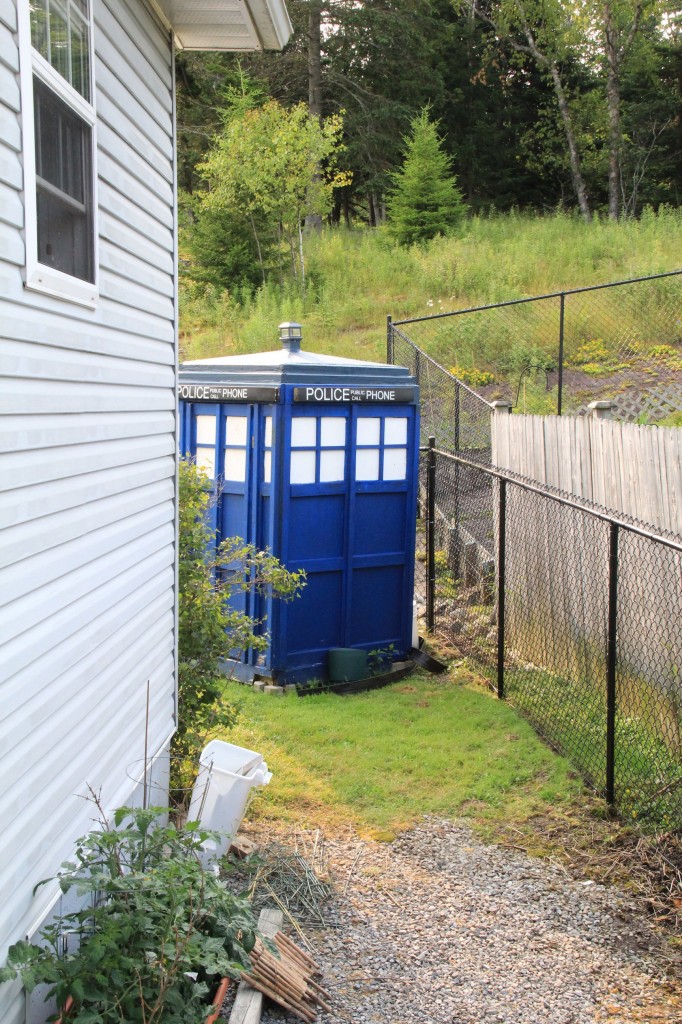 Most of my containers were on the deck…
And a few down at the bottom, where I got away with having some last year…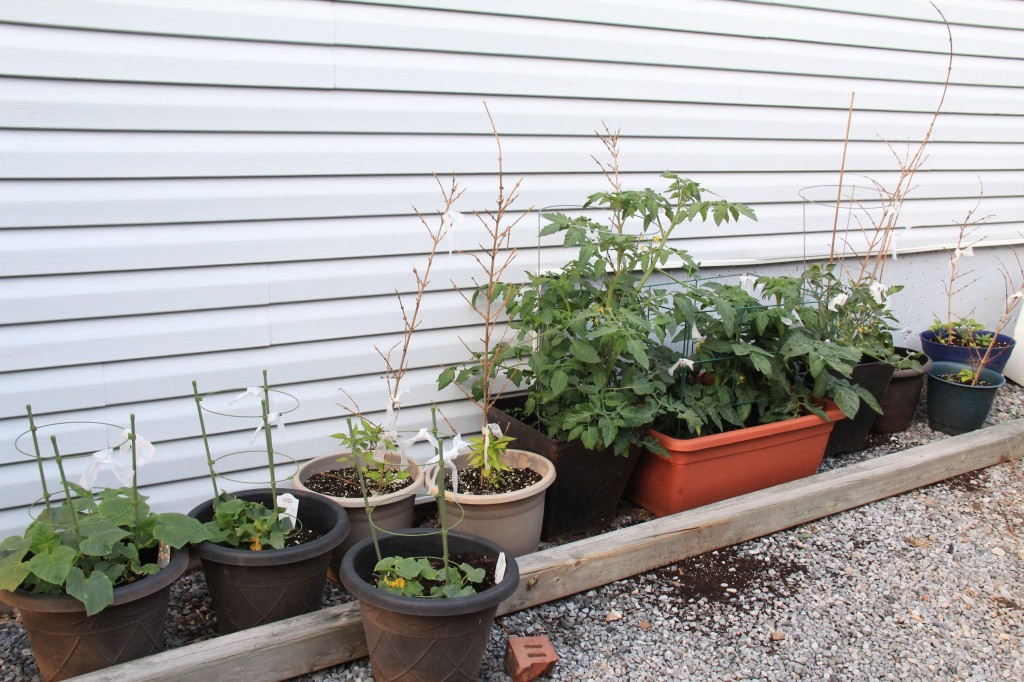 But I moved a bunch once the fence was up. I have space to get in behind the garden beds that were along the fence before, which is also nice.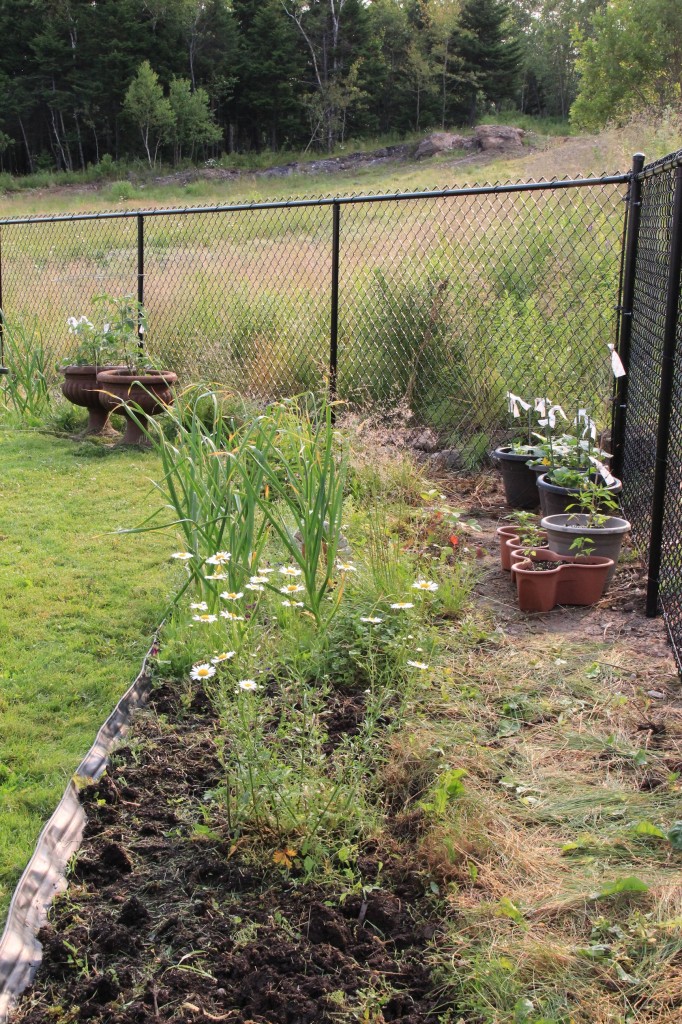 I still have a lot of garden clean up to do, obviously. I've been picking away at a little bit when I have time. My garlic needs to be dug up right now, but I haven't had a chance to do that yet – hopefully this weekend.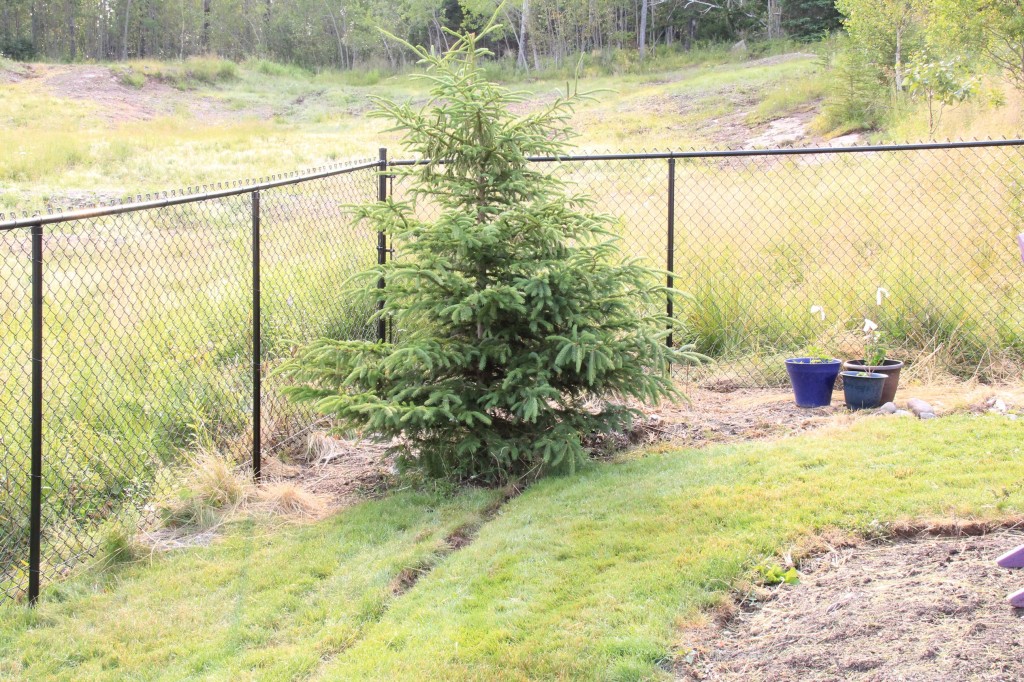 You can see the line in the grass where the old fence used to be. It will fill in before too long though, I am sure.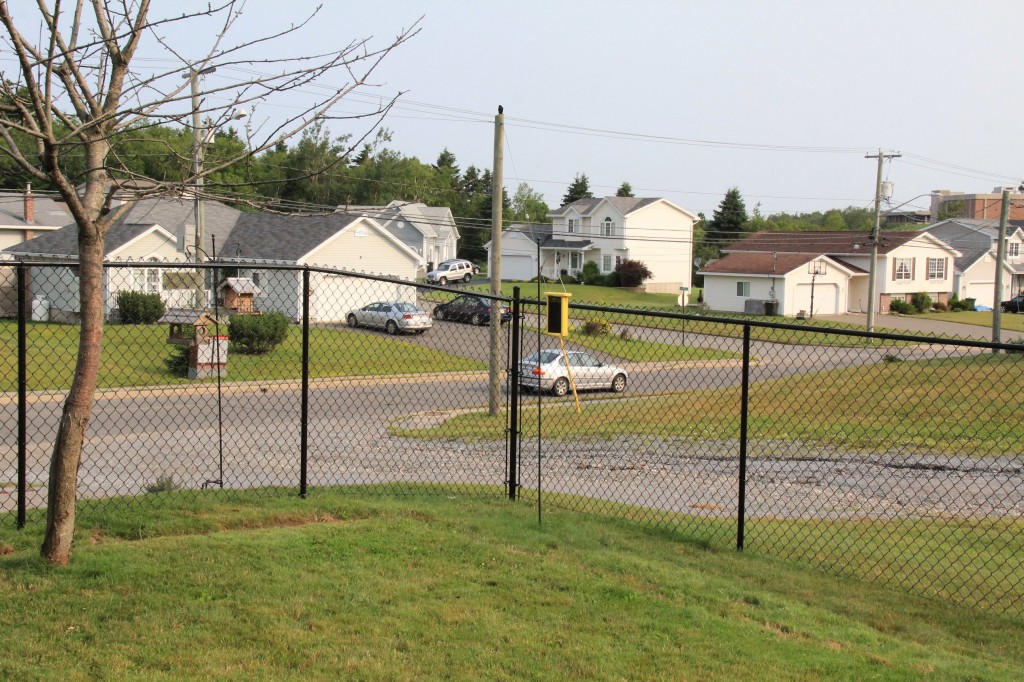 We told the fencing guys what we wanted, and they did a pretty good job of keeping the fence as close to the ground as possible. There is one corner where there is a pretty big gap though. It took the cats about a week to find it, but find it they did.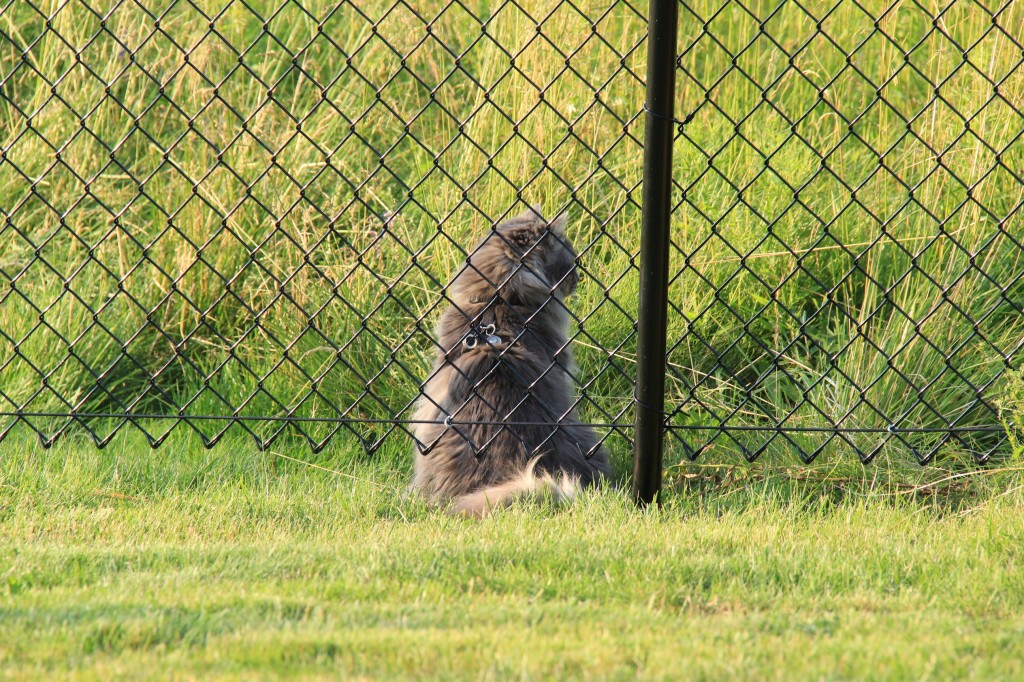 So for now we are still keeping them in at night, and I am living with the 3:30 – 4:00 am complaints, but at least the end is in sight.
I still miss my maple tree. I haven't spent as much time sitting out in the yard this year – I've been finding that the evenings get chilly pretty quickly.
We have a chair in need of repair as well!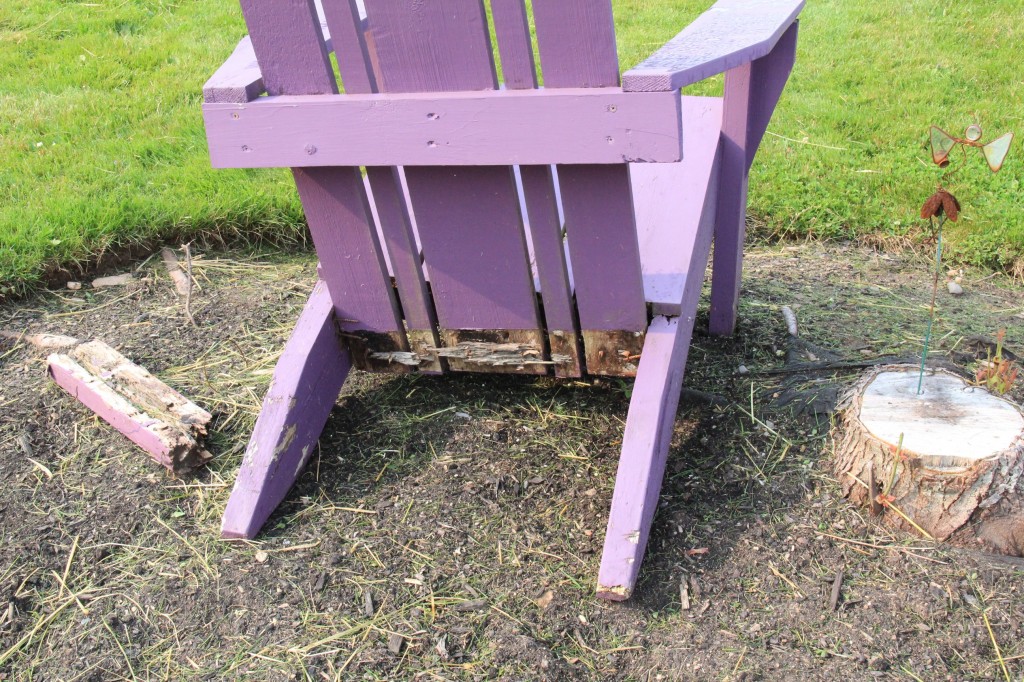 We've been enjoying fresh herbs. Tomatoes are looking good so far, and I have three cucumber plants that are looking productive as well. The Habanero plants look pretty good, the Jalapenos have not caught up yet, so not sure if they will. Still, things are not looking too bad considering the late start.