I broke down and shoveled a path on the deck this afternoon. The cats are a bit stir-crazy from being  cooped up in the house, and I felt like I could use a little fresh air myself.
It actually was a pretty nice day; warm, no wind or precipitation (for a change). Up until now, any time I have opened the door, the cats have run in the opposite direction. Once I started shoveling, they seemed to think they should check it out.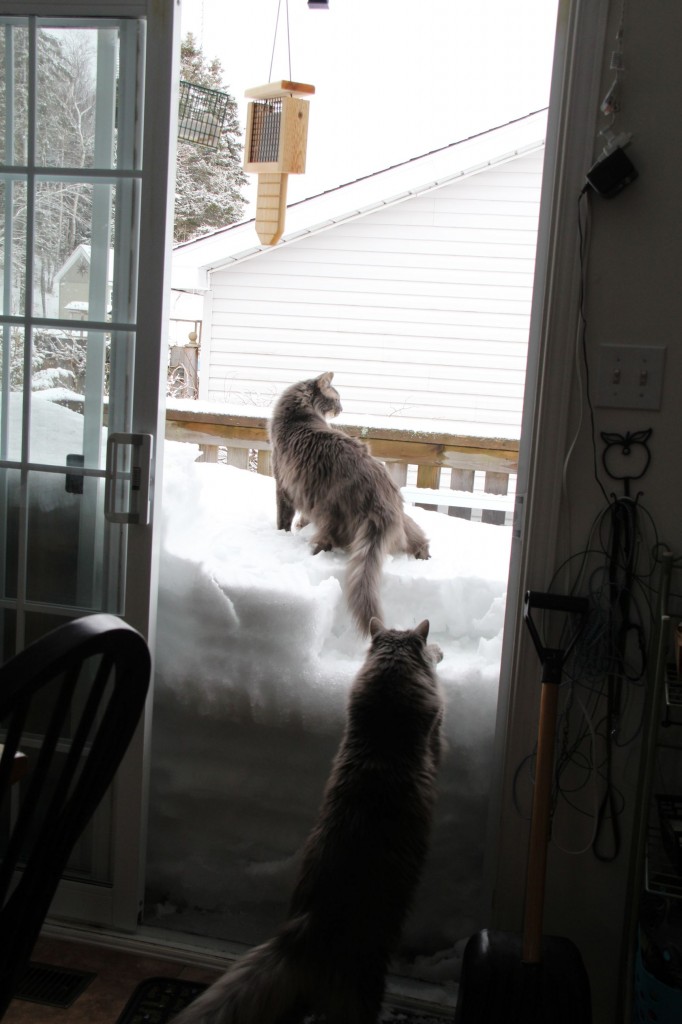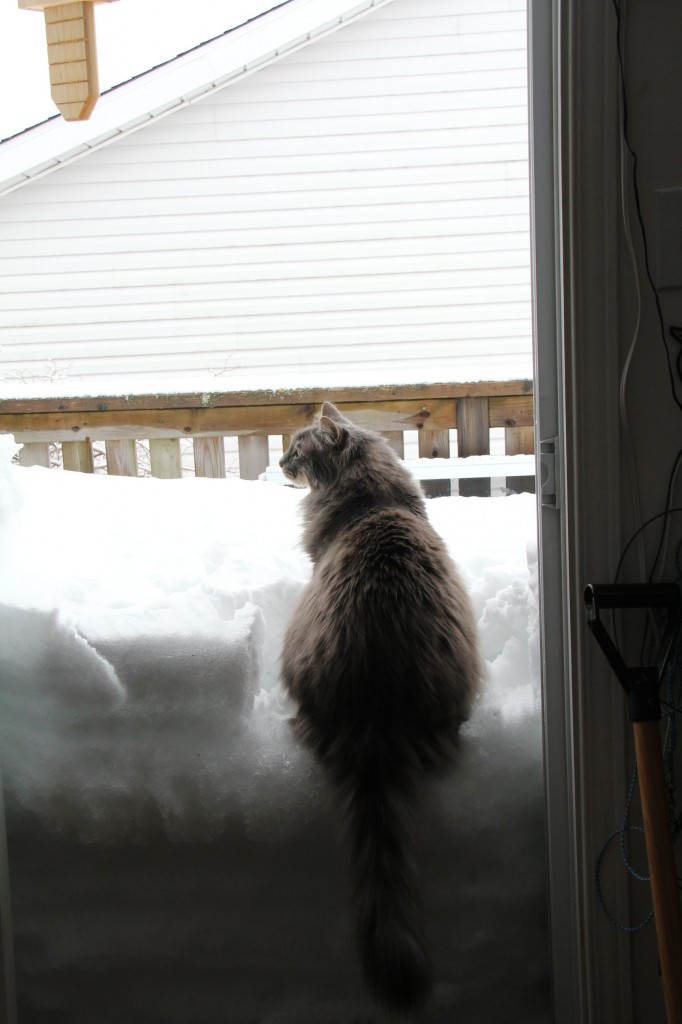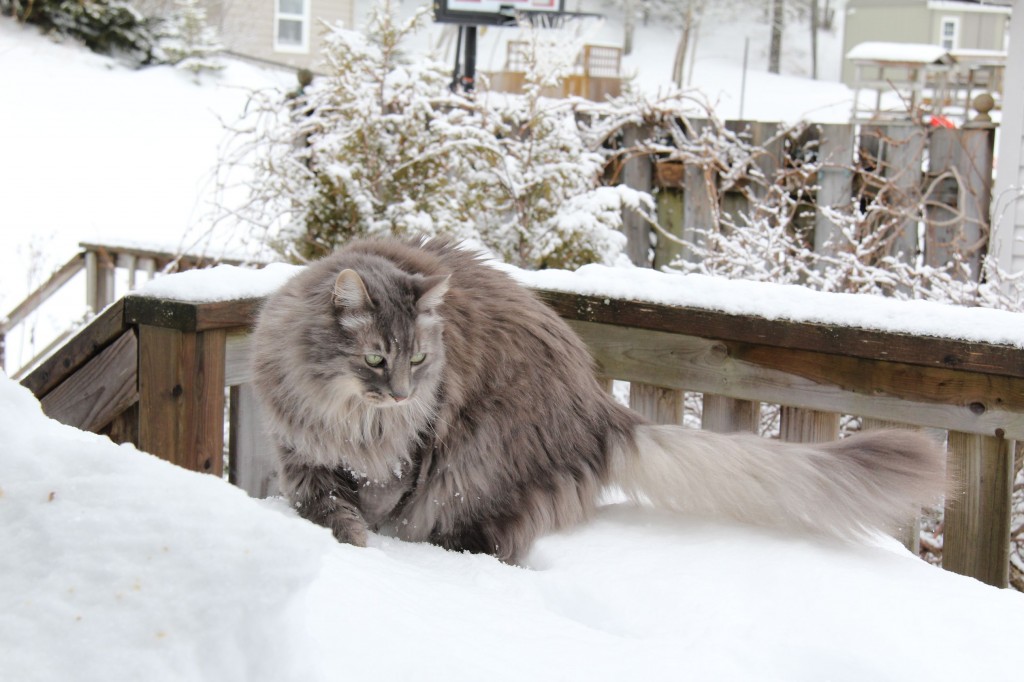 That was about as far as they got, then they went in and left me to do the shoveling. Lazy little rascals.

I cleared a path to the bottom of the steps, and that is about as far as they will get because I don't feel the need to dig my way through that snow drift. At least they can get out and scratch their deck post now.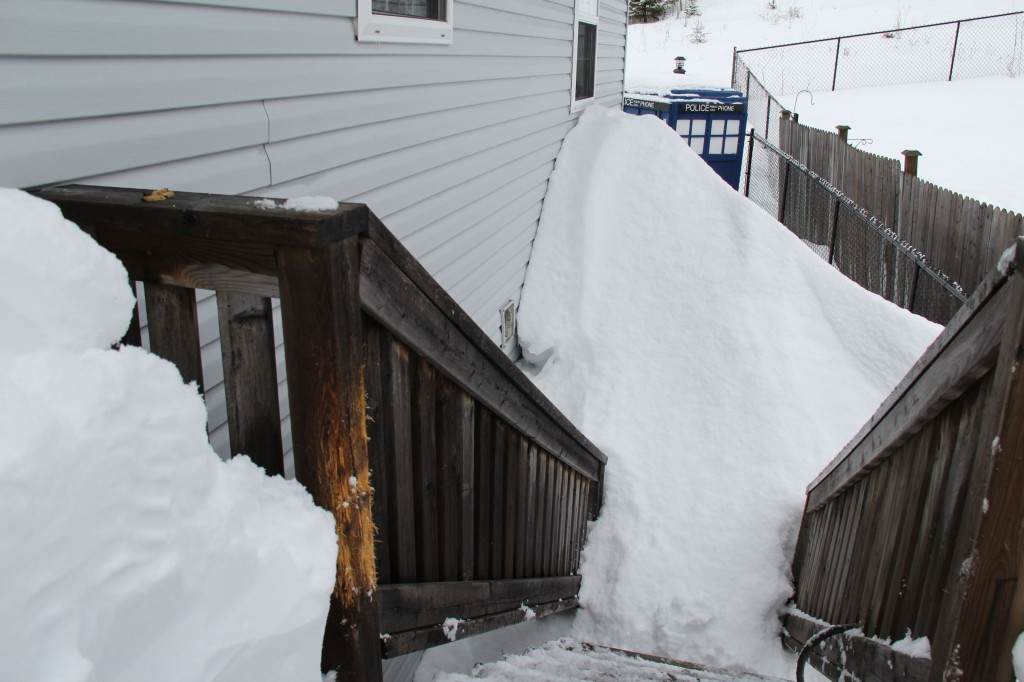 Zappa, watching the proceedings from a perch on the kitchen counter, was not convinced.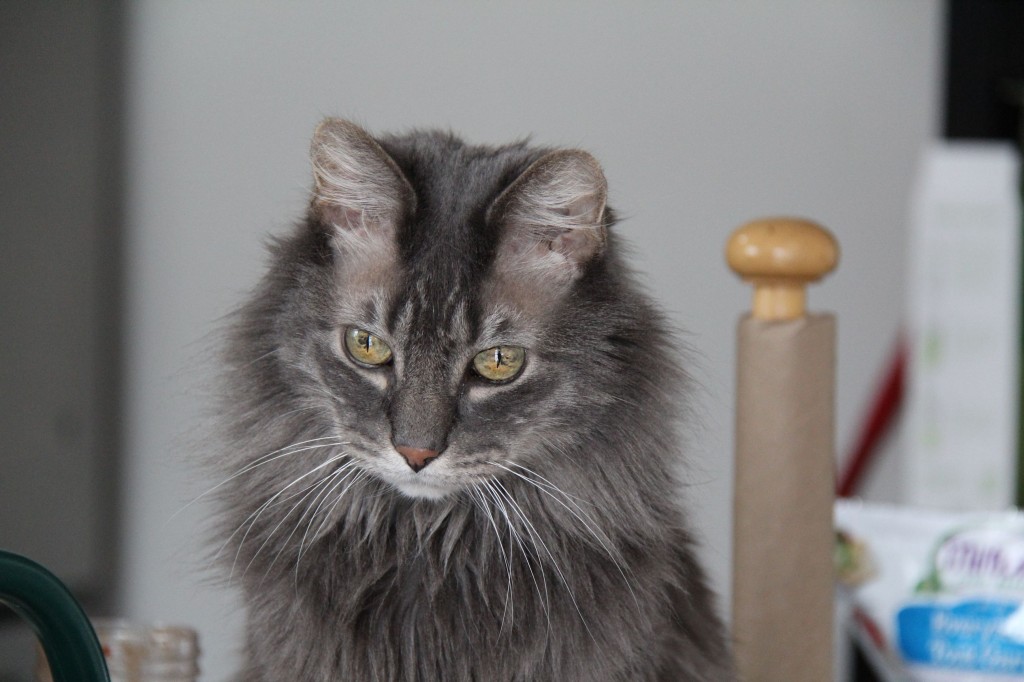 Frank went out and gave it a try though.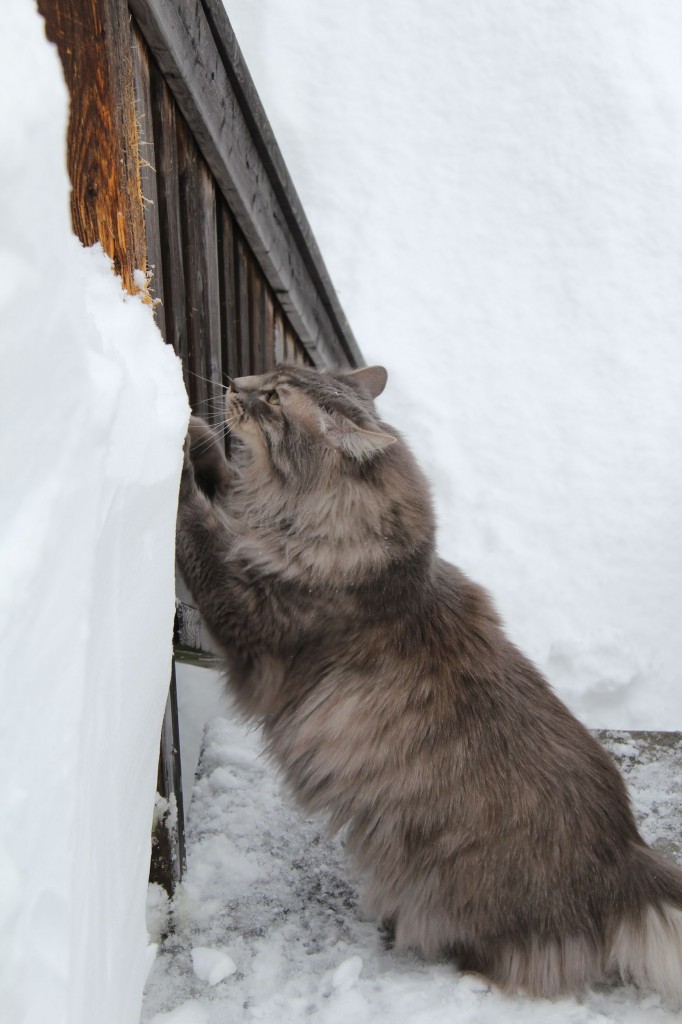 I think we both felt a little better!