Weekends have been busy lately, and the weather has been cold and damp a lot of the time anyway – doesn't really put me in the mood for gardening. But I've been wanting to get some seeds started and this weekend was finally the time.
We are at the end of burger week (too many burgers!). Yesterday was Star Wars Day (May the fourth be with you!) and feed comic book day, so we were out to get comics, then lunch, then a quick grocery trip. The weather was nice – finally!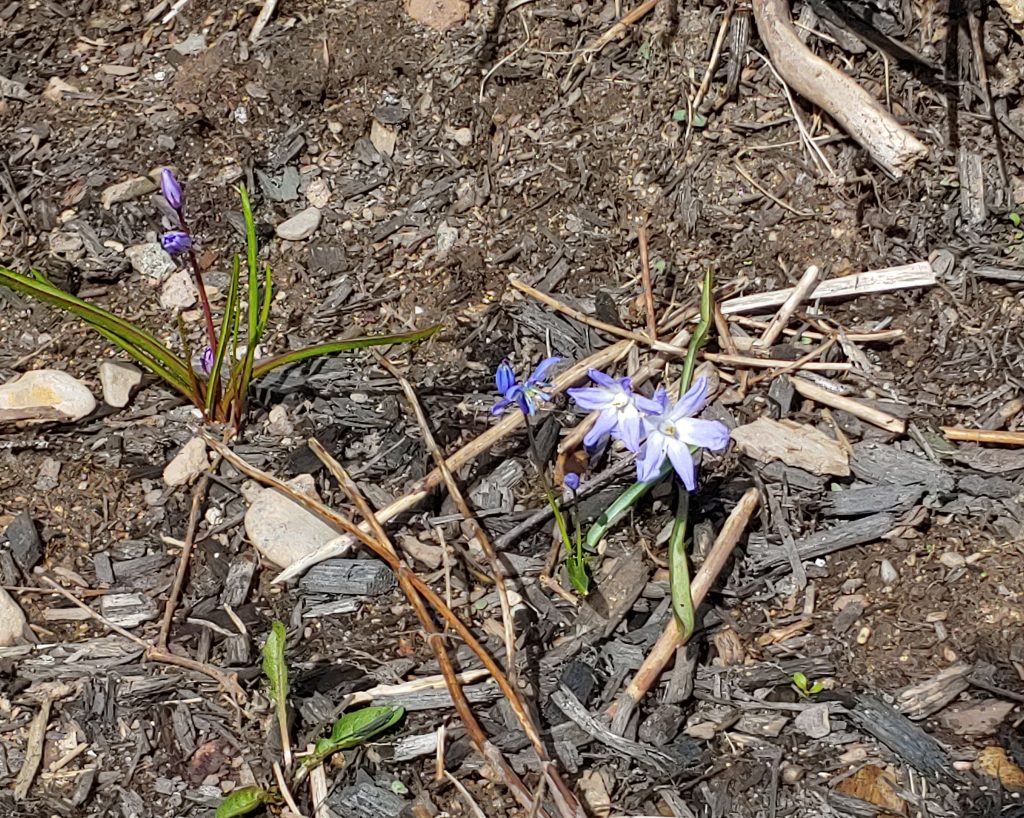 So, experimenting a bit this year. Starting a tray indoors as usual with tomaotoes, hot peppers, and also some bunching onion seeds since I had some leftover from last year.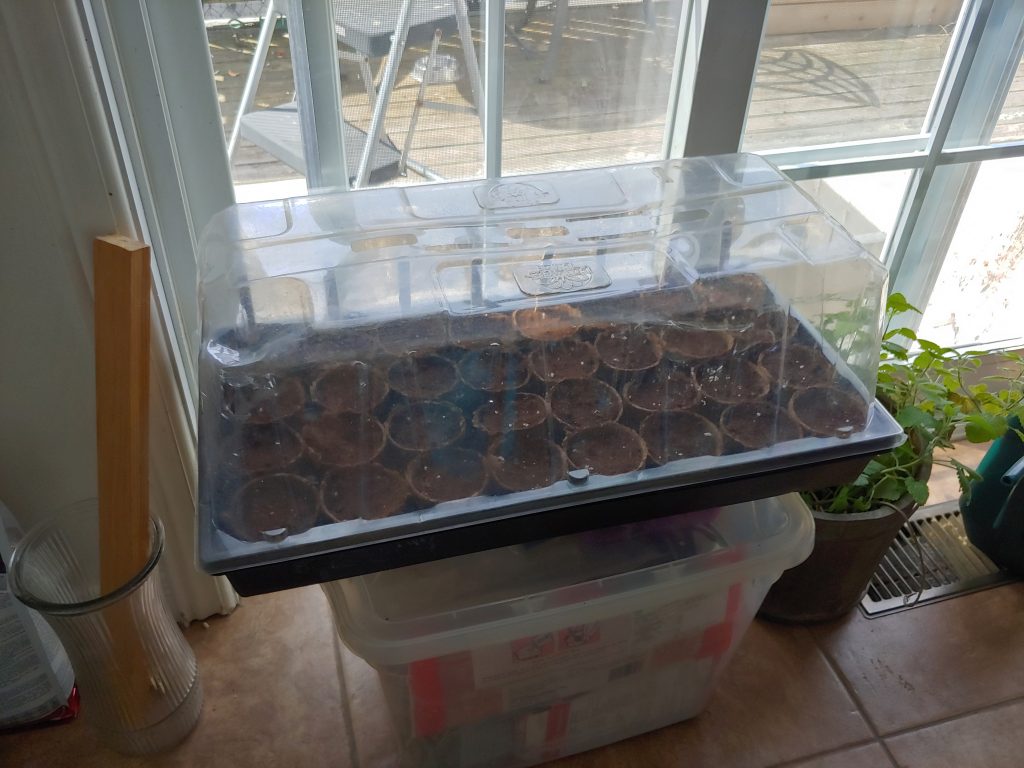 I got out and put the cover back on the mini greenhouse, and filled another tray: 2 each of the tomatoes and peppers, some cucumbers, and another row of tomatoes. I'm not sure it it will work for starting seeds, but would be nice if it does.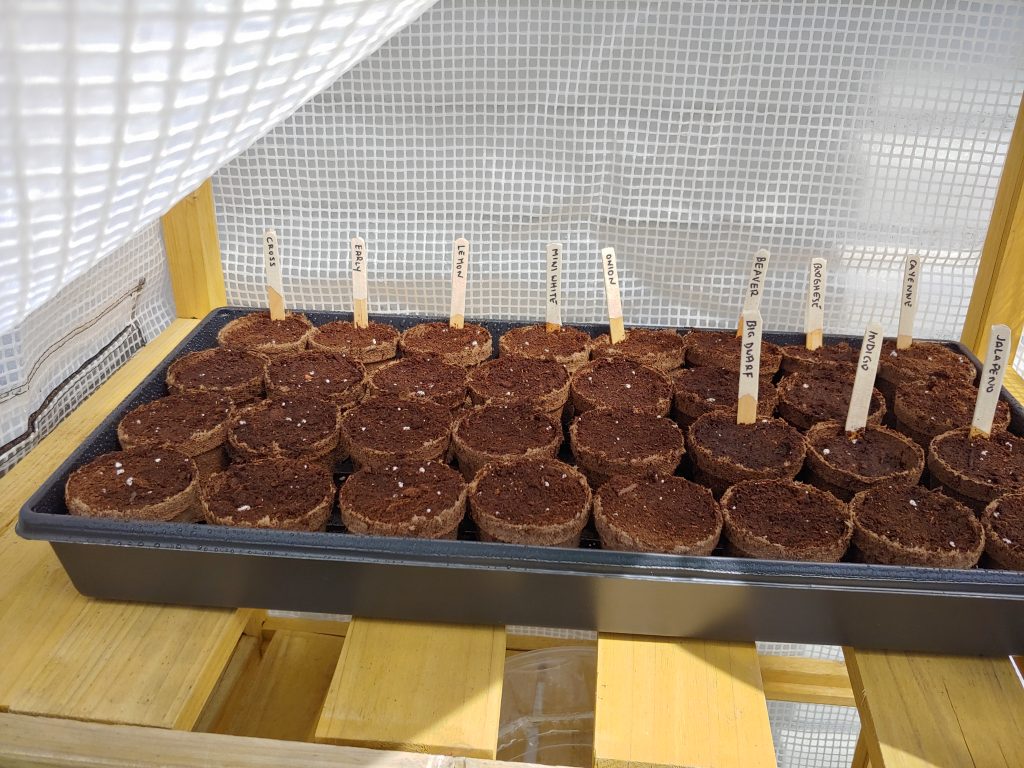 I went out today and checked it, and it was plenty warm in there. I actually opened up the cover because I thought it might get to warm. Started another tray today with chinese cabbage, pak choi and lettuce.
I need some herb seed. I am now out of seed starting mix (used a whole bag, plus some leftover from last year), and almost out of jiffy pots.
We had some excitement of the stressful kind last night. Isabelle is usually in and out during the evenings now. When it gets close to bed time, we watch for her so that we can take out the cat door for the night, but she wasn't coming in. I went out to look for her, but couldn't find her. Searched the house. Cory went out to look for her. No luck, so we figured she found a spot where she could get out of the house.
We waited, and she did come in of course. It likely wasn't that long – a half hour at most  but it feels long when you are worrying. So this morning, out I went to try and find where she got out. Took some serious tracking skills, really: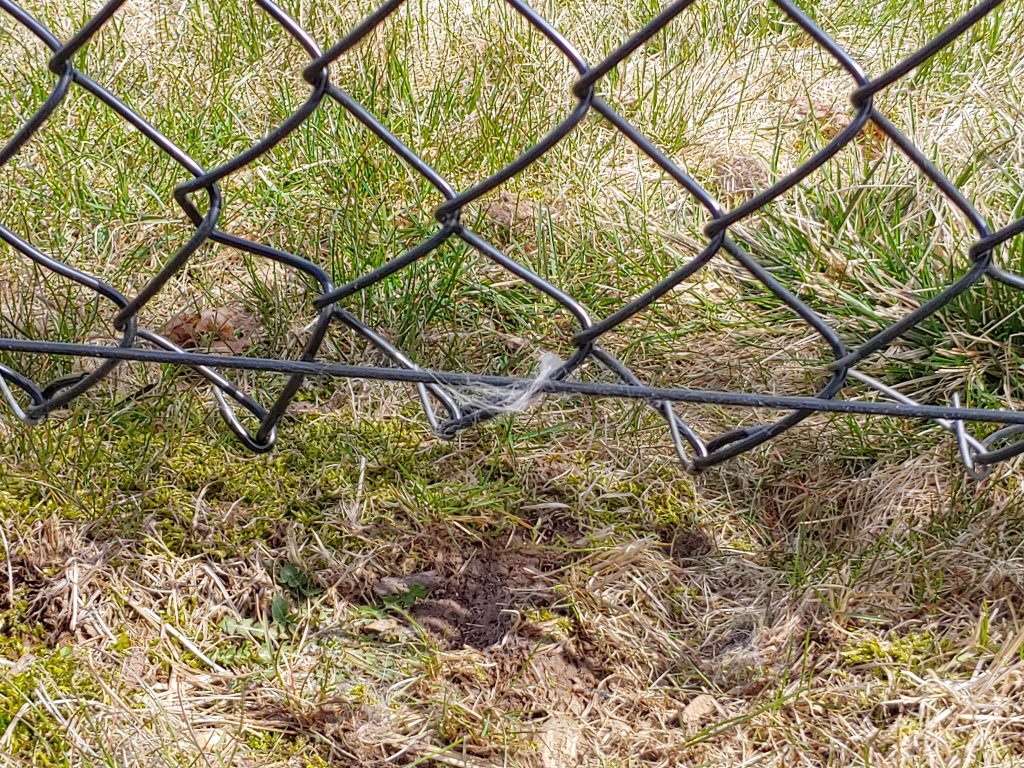 I layered up because it was chilly in the house (Cory has the heat pump set to Arctic), but it was lovely and warm out. It went up to 18C today. Just perfect.
Had a busy day – closed off the gap so Isabelle can't get out, started the 3rd tray of seeds, started clearing some ground outside the fence to see if I could; wondering if I can get some forsythia to grow out there; the deer didn't seem to eat that in our yard.
Inside: did some laundry, we made goulash in slow cooker, I made a batch of Buter Chickpeas & brown rice to freeze for lunches, piano practice and my daily sketch.
April was birds, which was fun. May is animals which is harder. Today was Koala.  It was hard to find tutorials that weren't cartoons. But they came out pretty cute.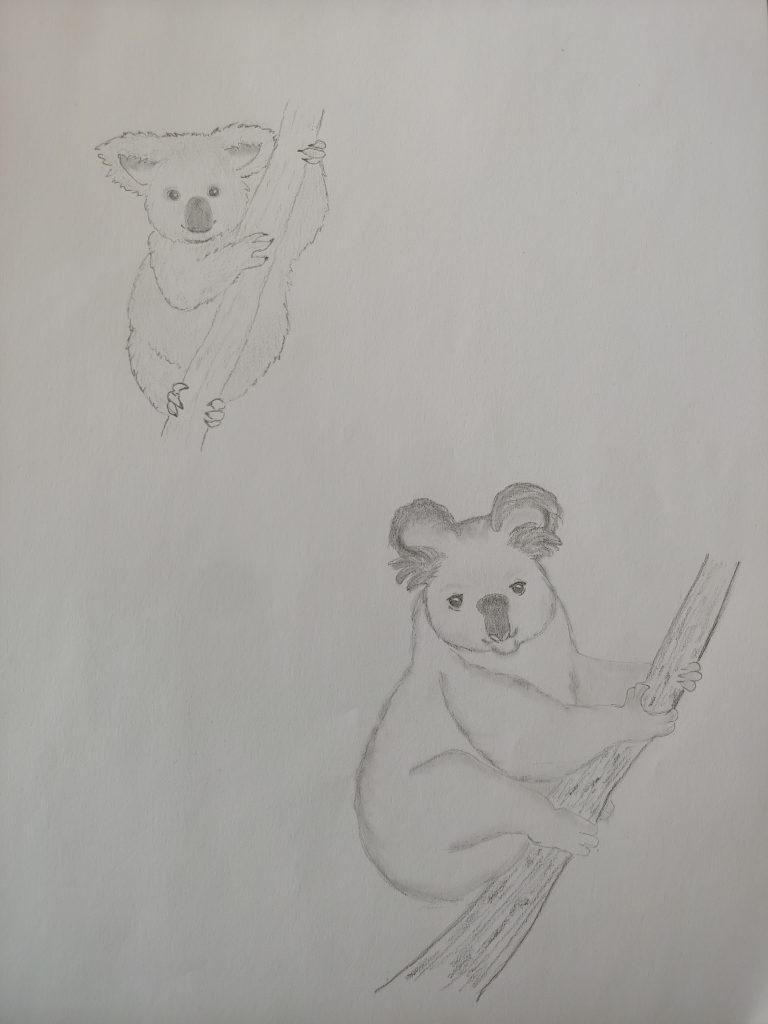 So now the wait is on; I watch for things to sprout. Exciting. 🙂