Quick post! I kept meaning to post Lunenburg pics, but have been busy with the whole vacationing thing! Some relaxing, doing some things around the house. It's been busy. Over too fast, as vacations always are.
So we left Peggy's Cove and drove along the south shore. Lots of cute little towns along the way. We made a very brief stop in Mahone Bay, to enjoy the view, and then it was straight on to Lunenburg.
It was hot and sunny by this point. Dad & Mom get to Lunenburg fairly often, so they were walking with purpose, and the rest of us were following along behind, stopping for photos when something caught our interest.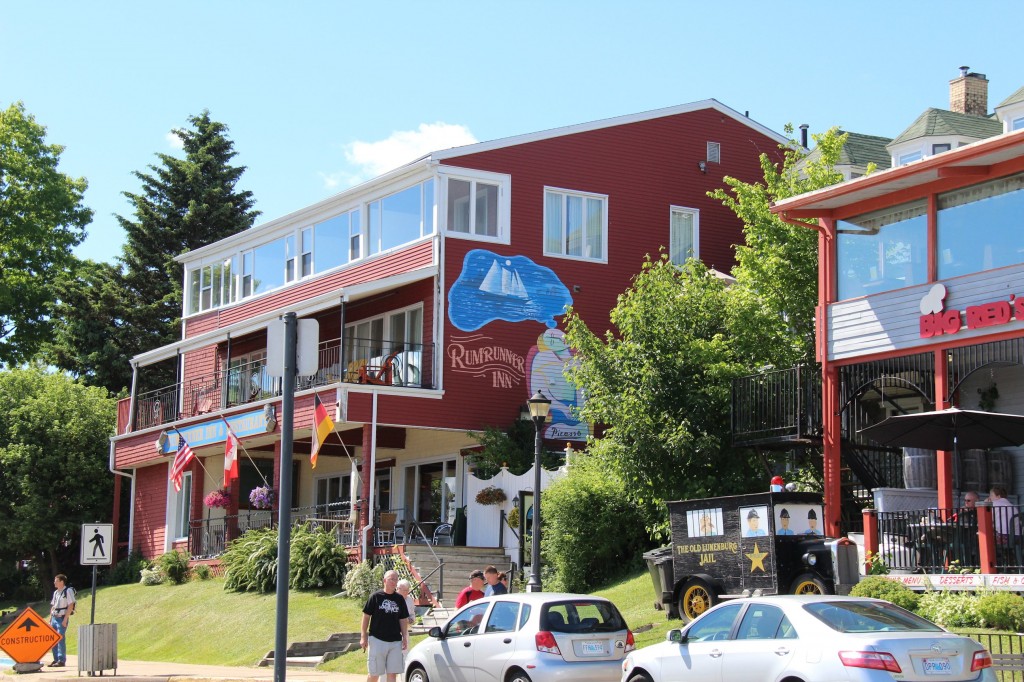 Honestly, it felt like we rushed through Lunenburg a bit. But by this time, it was hot and we'd had a lot of sun; some of us were starting to wilt. I'd love to go back for a more leisurely ramble some time, but on this day I was quite happy to sit down and relax.
See how I look all wilted and worn out and my sister still looks awesome? I must be getting old or something.
Before we left, we did manage to find the Bluenose II tucked away at a dock; it is currently undergoing repairs.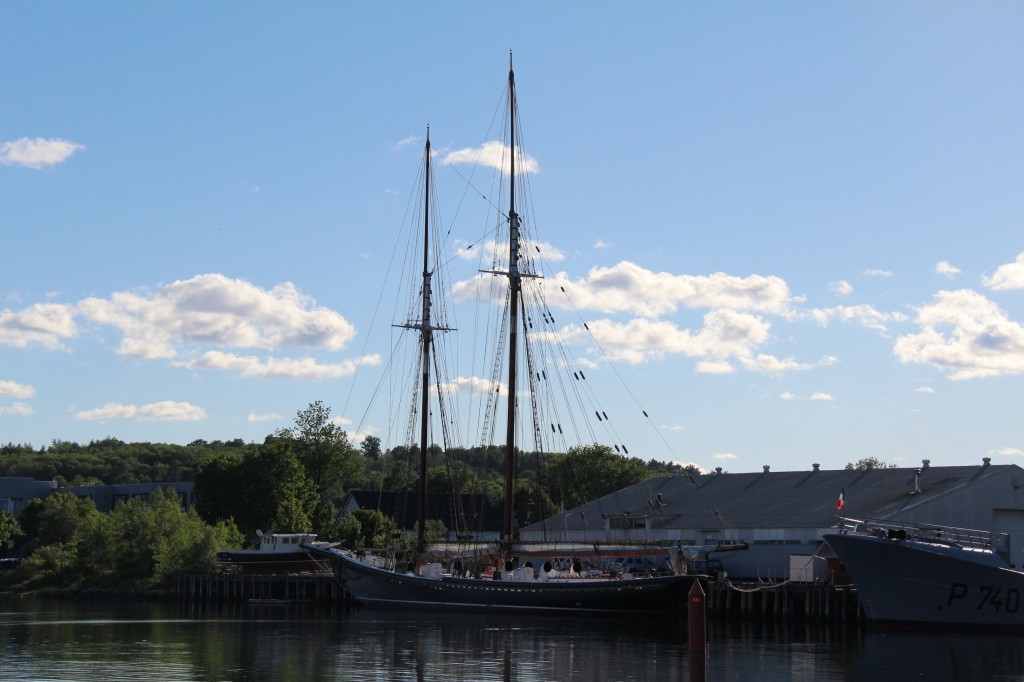 And finally, souvenirs that came home with us…