…So we went out for Italian!
Note: I started this post on Feb. 10 and didn't get a chance to finish & publish. I am publishing now, back dated, as if I did finish on the 10th. Too lazy for rewrites!
It was really cold this week. The cats gave every appearance that they were determined to sleep through the rest of this whole nasty winter situation.
This week was also February Fork Off in Saint John. Many of the local restaurants had special Fork Off menus with new items to try. Starting on Wednesday at lunch, Cory and I embarked on a restaurant tour to try out as much as we could.
Our plan for Saturday evening was Italian By Night at Urban Deli. The forecast called for a blizzard, and we did get a storm, but we braved the weather and stuffed ourselves  silly.
We ended up not going with the three course Fork Off menu. One of the courses was a Wild Mushroom Risotto, which decided me right away (mushrooms…yuck) and Cory wanted to try the whole four course Italian dinner.
The waitress helped me to avoid anything too mushroom-y, and we ordered our courses. Portions were bigger than expected.
Yes, I brought home leftovers. Even though I thought I would never be hungry again.
We played Sudoku together…We are so romantic.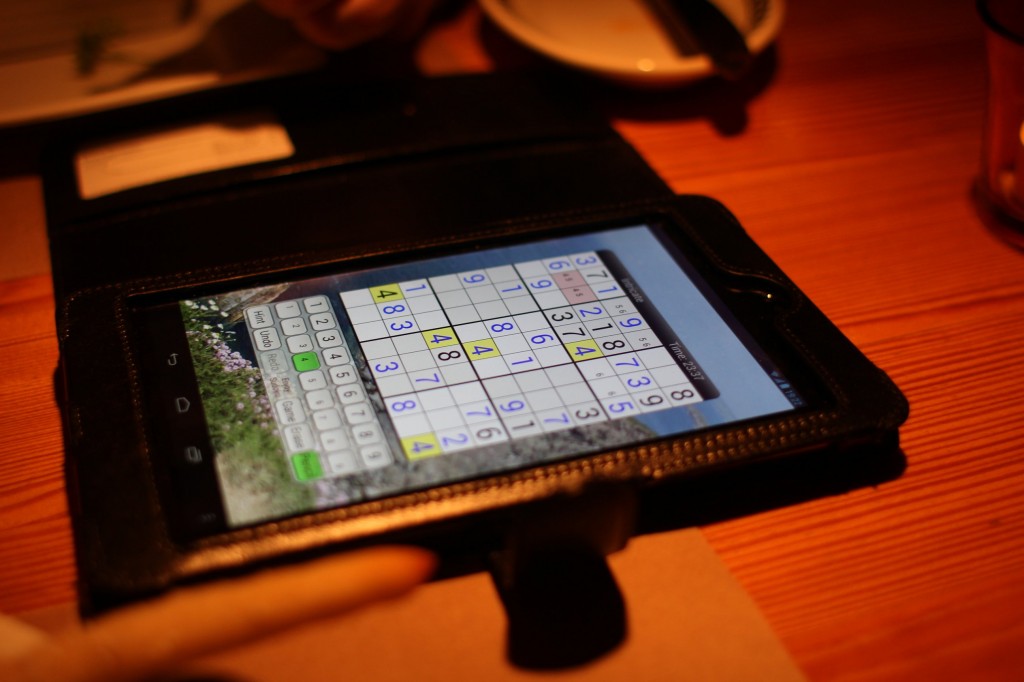 We really enjoyed Italian By Night. The food was good, that atmosphere was relaxed. It felt very different from the day time Urban Deli (which is also good, to be fair).
It was still stormy, but the roads were really not that bad. There wasn't a lot of traffic, but there were some people out and about.
By Sunday morning, the storm was all over. We really didn't get a lot of snow, but we did have a lot of wind which did more damage to our cat fence. We really need some warm weather on a weekend so we can get out and fix it, but somehow that never happens.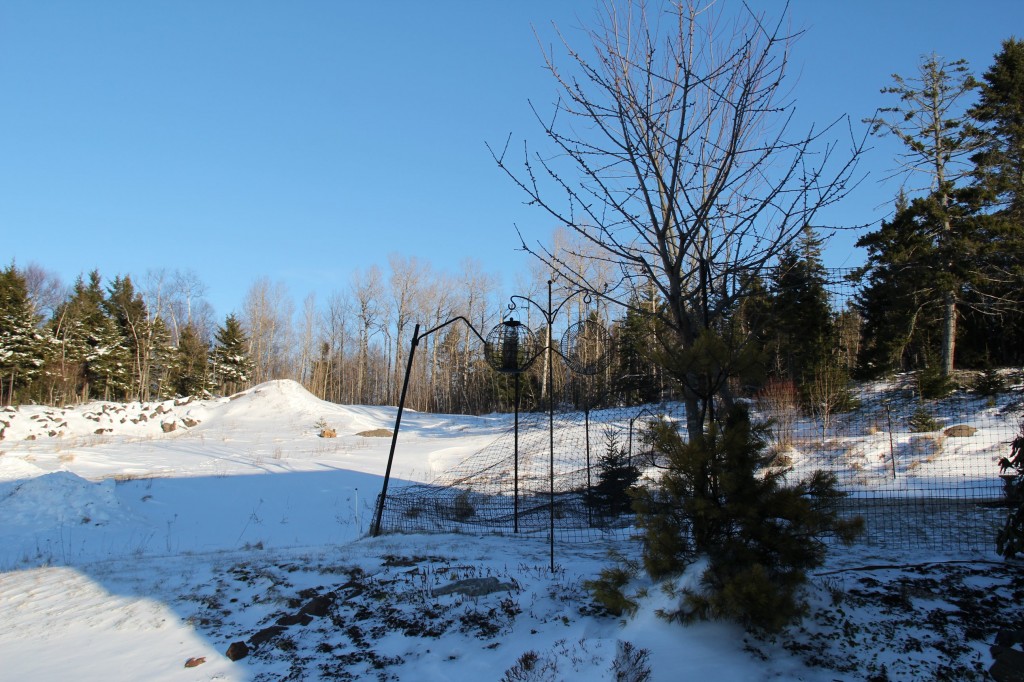 Looking forward to spring!