After watching the birds at the feeders in Cory's parents yard, I decided I wanted to get a suet feeder for the winter – the peanuts just disappear too quickly! Then I discovered I could get suet balls made to fit in the peanut wreath feeder. That was too convenient an option to pass up, so by early January we were all set up.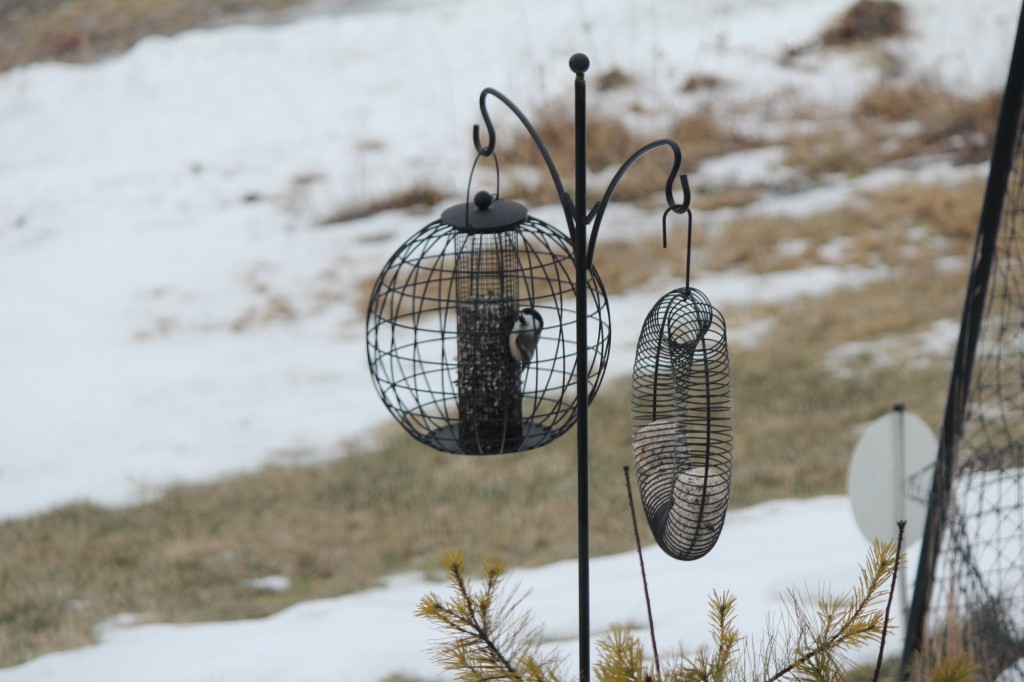 Unfortunately, there haven't been many birds around. I was all excited on the 16th of January when I  saw these little guys.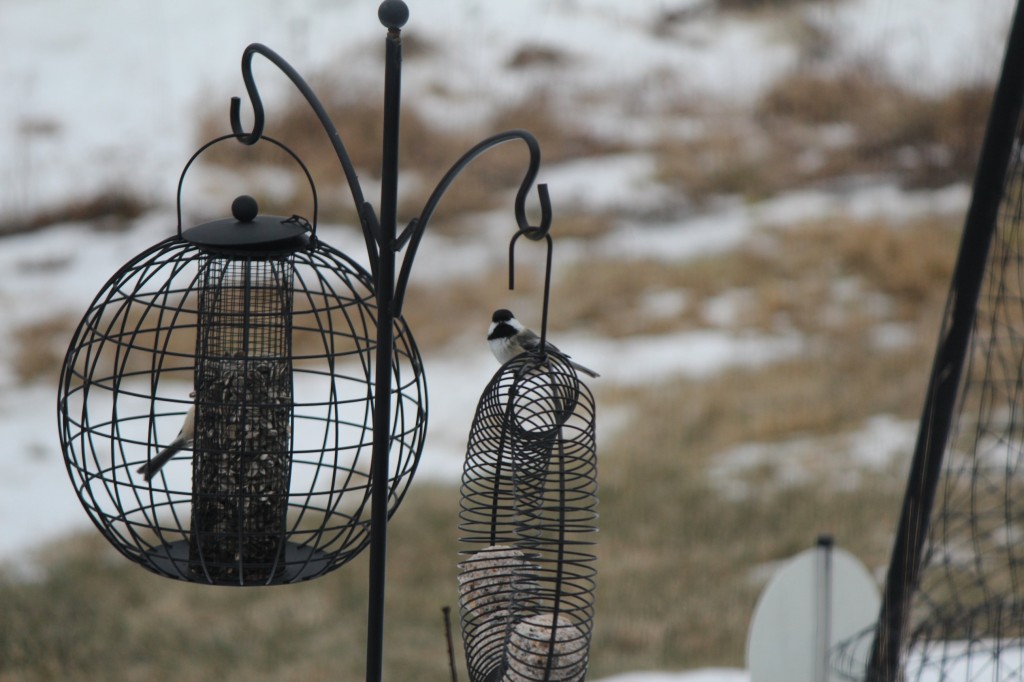 But I haven't seen them very often.
Thursday, was a beautiful warm day. It was 10.5 degrees Celcius in the morning when I was leaving for work. It was lovely!
I was walking down the stairs and what do I see out the front door but a flock of birds descending on our lawn.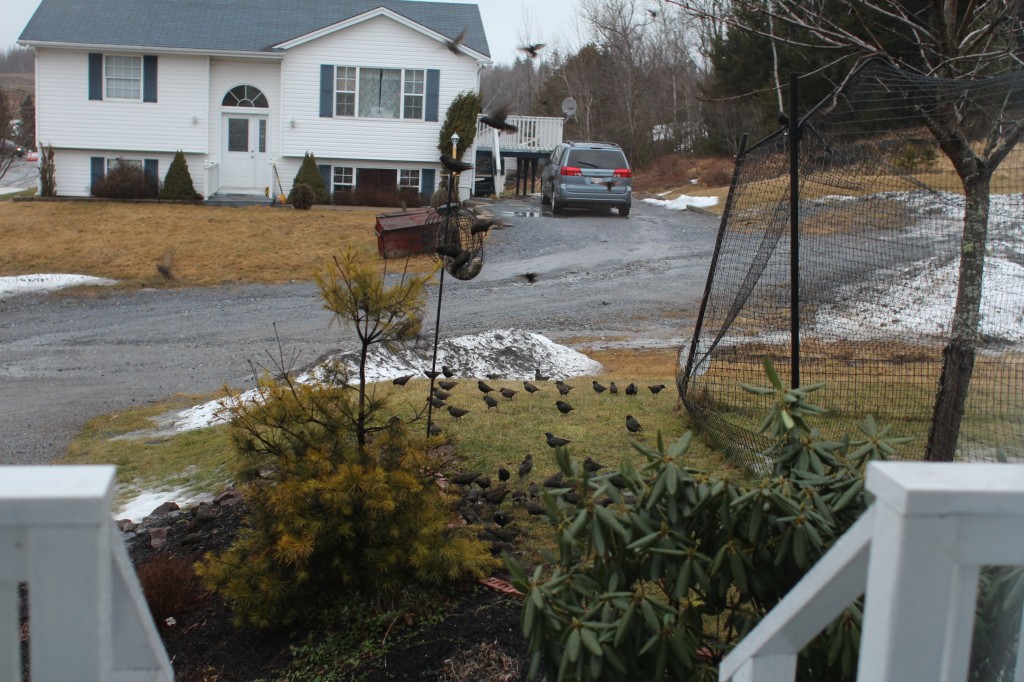 When I got home from work that afternoon, the suet balls were almost gone.
I've seen a few birds show up since then, but not the whole flock. Though I suppose I'd have to be looking out at just the right time to see them.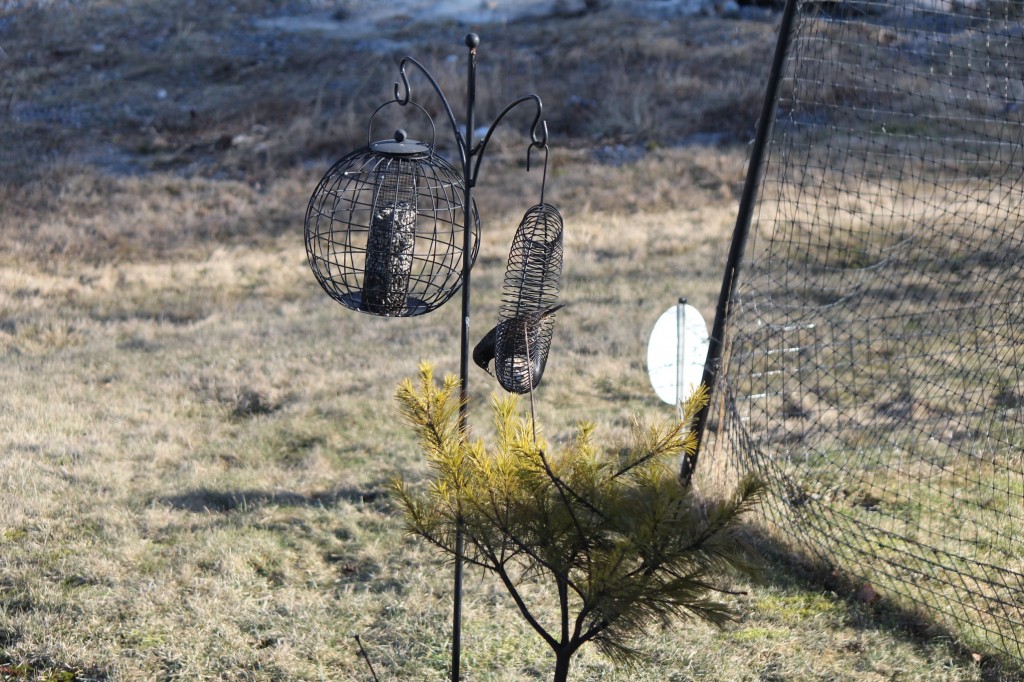 With all the warm weather, our snow was almost gone. It felt like spring for a couple of days this week. But of course it is too early in the winter for that to last. It turned cold again on Friday, and today we got snow.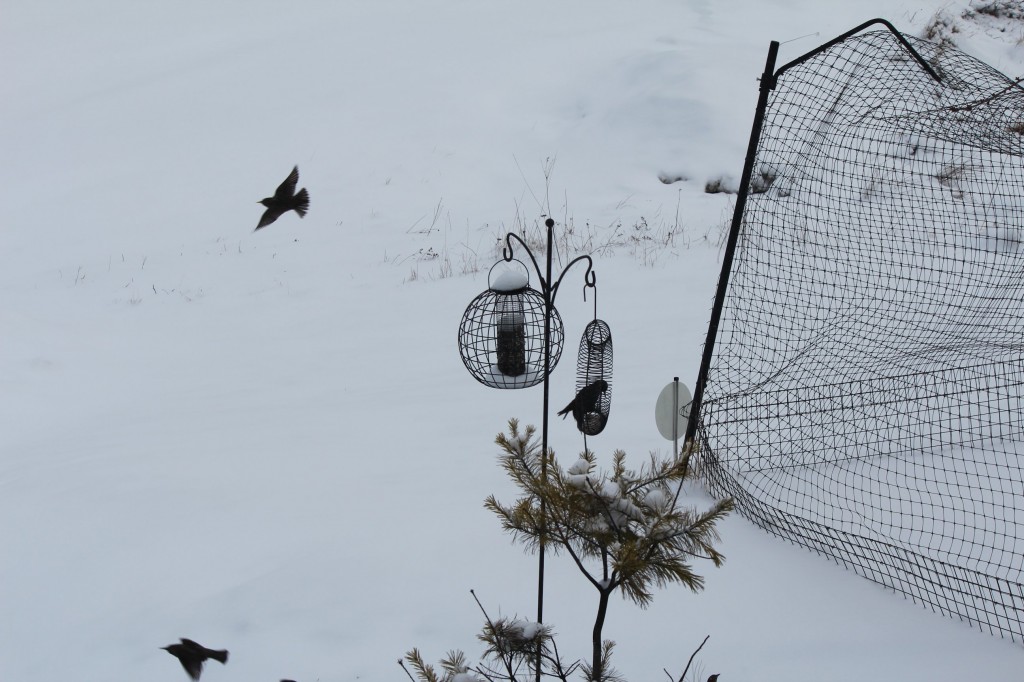 Can anyone tell me what these birds are? I don't have a good close up shot unfortunately; I'm shooting through windows and they don't stay still for long!