This time last year, I think we just were discussing the possibility of a vacation in Japan and hoping it would work out. Now our Japan trip is a fond memory.
Kyoto, March 14 2012
Kitsune Soba at Honke Owariya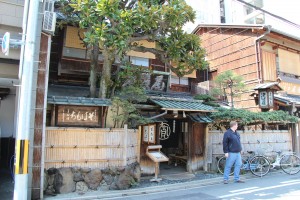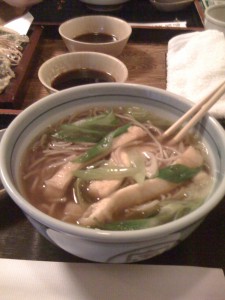 One of our favorite meals while in Japan was Soba noodle soup. Cory misses it a lot, since  he enjoyed it often while working there. We've tried making it ourselves, but it's hard to get the broth just right.
Tokyo, March 15 2012
Kake Soba with Vegetable Tempura Basket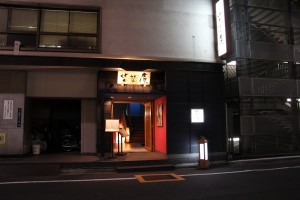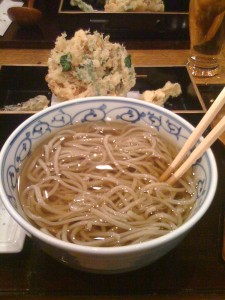 Ta-Ke Sushi opened in Saint John this week and Cory has been chomping at the bit to go try it out. They have Soba noodle soup on the menu, so of course we had to order it.
Saint John, January 26, 2013
Tempura Soba at Ta-Ke Sushi
The restaurant is quite lovely inside, and the Soba noodle soup took us right back to Japan. A rich and smoky tasting broth, piping hot, which is perfect for the cold weather we've been having. And just like it Japan, it was too much for me to finish. Cory always called me an amateur, but really they give you such large servings.
We're looking forward to going back for sushi!