Frank & Zappa have discovered the breach in the cat fence.
How do I know this? Friday, working from home, I opened the cat door window for them, and the next thing I know…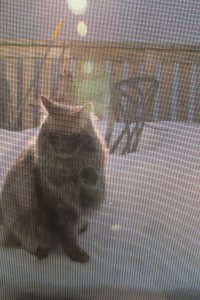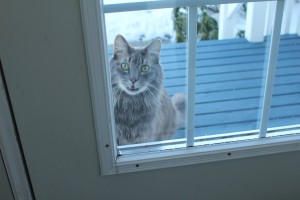 The weather was so warm last week (relatively speaking), the cats were more willing to go out. Before this, they would go out, look around for a few seconds, then pretty much come right back in. The snow has melted and compacted enough that they can pretty much walk on top of it now. They are much happier cats now that they are getting out a bit.