If these past two weeks are any indication, we have a snowy winter ahead of us. We had three snow storms in the last half of December.
When we left Saint John on the morning of the 22nd, the weather had warmed up and the snow from the first storm was melting. I looked forward to coming home and finding the snow all gone. Which we did. Unfortunately, it didn't last.
We enjoyed our visit with the family. It actually snowed in the Greenwood & Middleton area the day after we arrived. We were glad the snow waited until our travelling was done.
I had my camera with me and played with it a bit while we were there. Here are some of the shots that I liked – hanging out at Dad & Mom's, playing Monopoly while Dad cooked lobster and seafood spaghetti.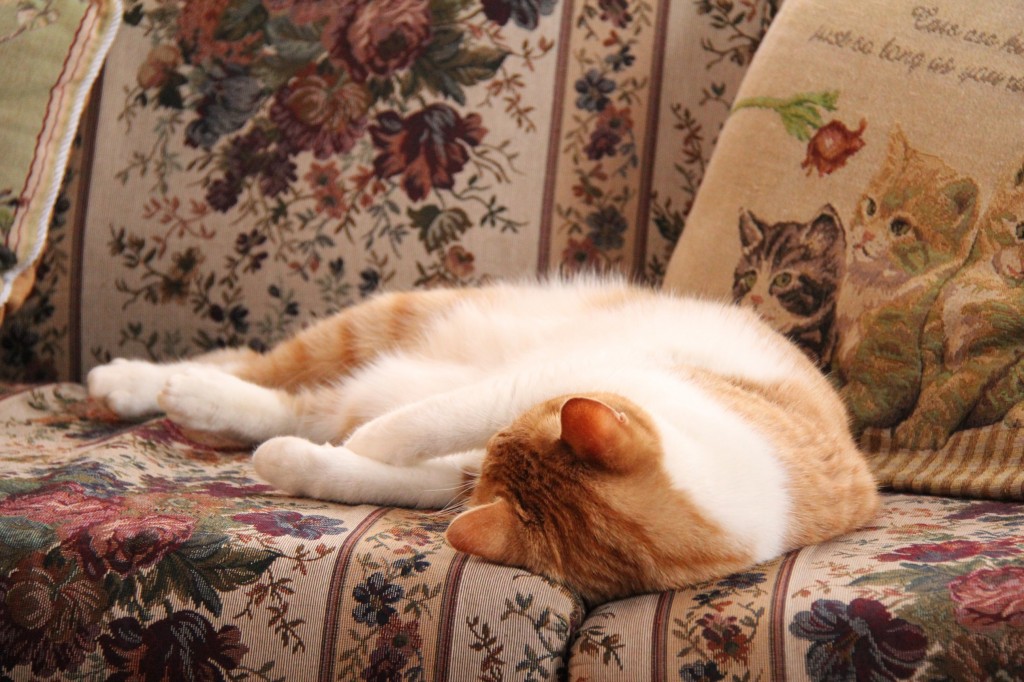 I also had fun shooting pictures of the birds visiting the feeders at Cory's parents place, but I haven't managed to pick out the best shots yet. It does make me want more bird feeders though!
We arrived home on the evening of the 26th, and the snow from the first storm was pretty much gone. The forecast called for another storm the next day though, so we went out in the morning to buy groceries and then proceeded to hibernate for the rest of our vacation.
This is what my vacation mostly looked like: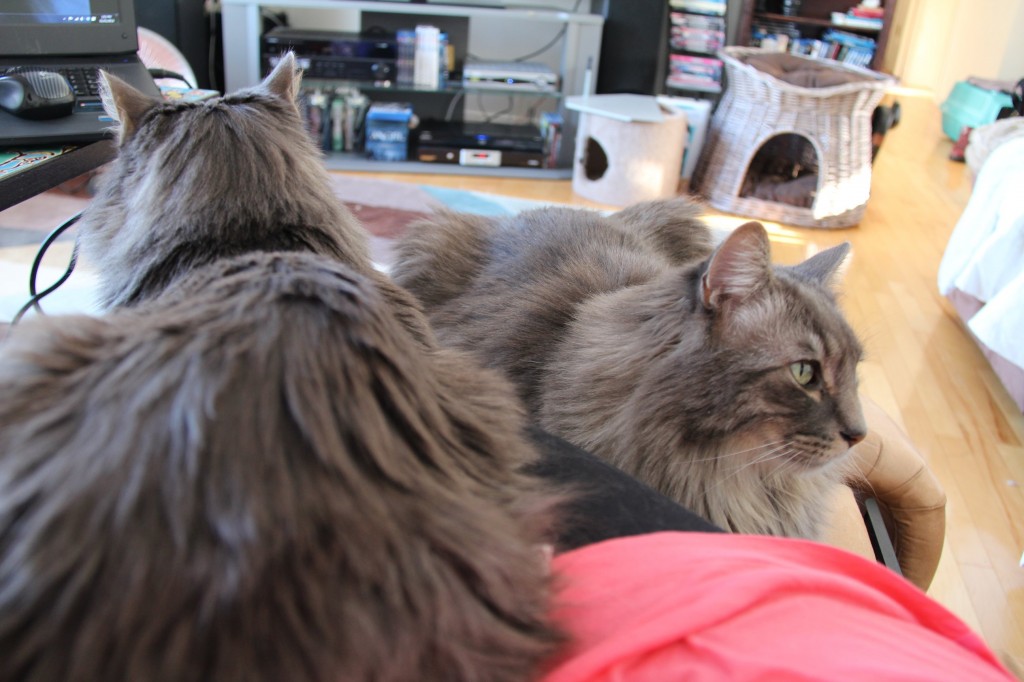 I think they missed us.
We got our second storm on the 27th, and then a third on the 30th. The third storm included lots of wind and drifting snow. It did a good job of burying us.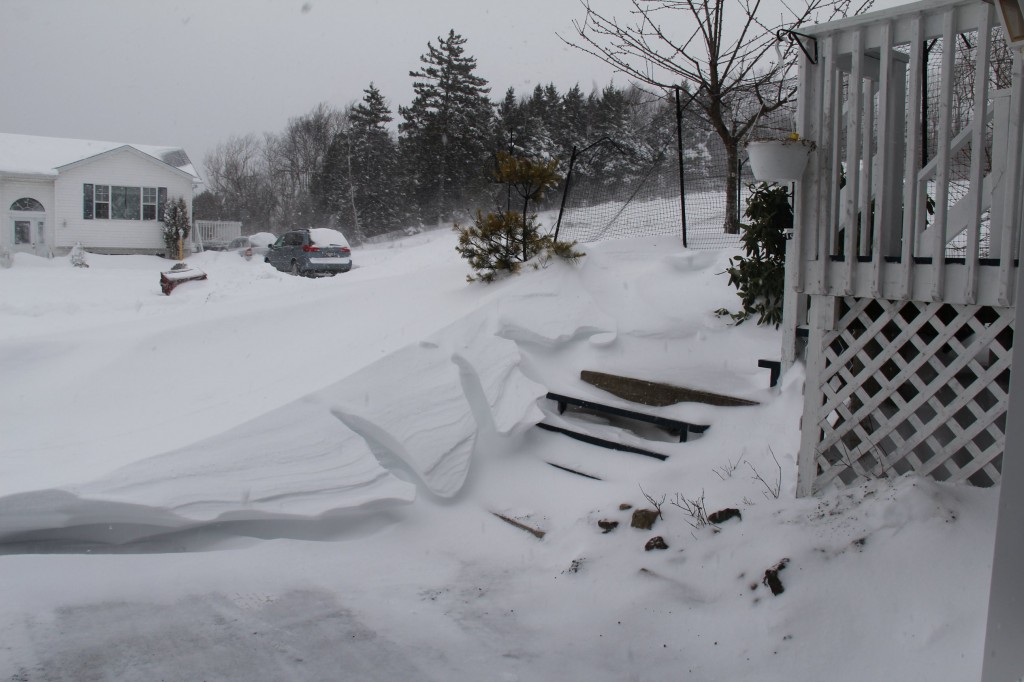 We won't be opening the patio door anytime soon.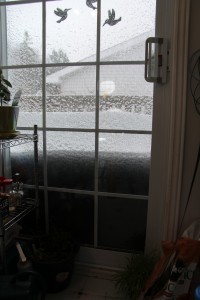 We've been plowed out, but it definitely looks like winter has set in.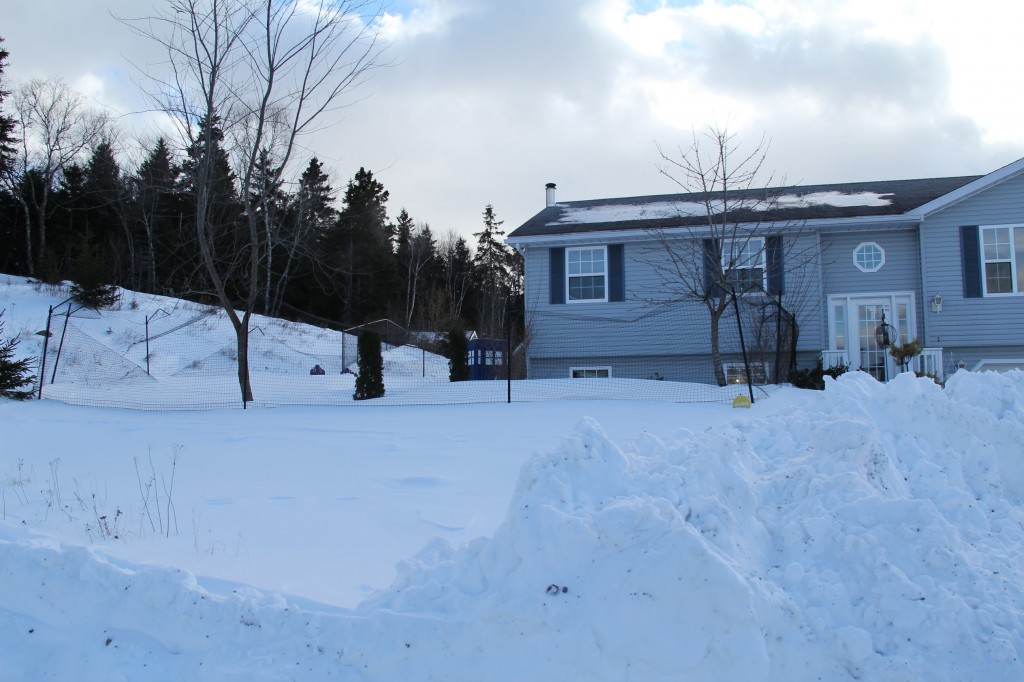 Poor Frank is having a hard time. He's not desperate enough to go slogging through the snow yet. The wind from the last storm left a clear path along the front of the house, so he can go out and sit, but he can't go far and there's nothing for him to chase. He is forced to kill the bath mat on a regular basis.
Back to work tomorrow. Ah vacation, how I will miss you!