It's that time of year again…Chop Chop Week, winter 2014 edition.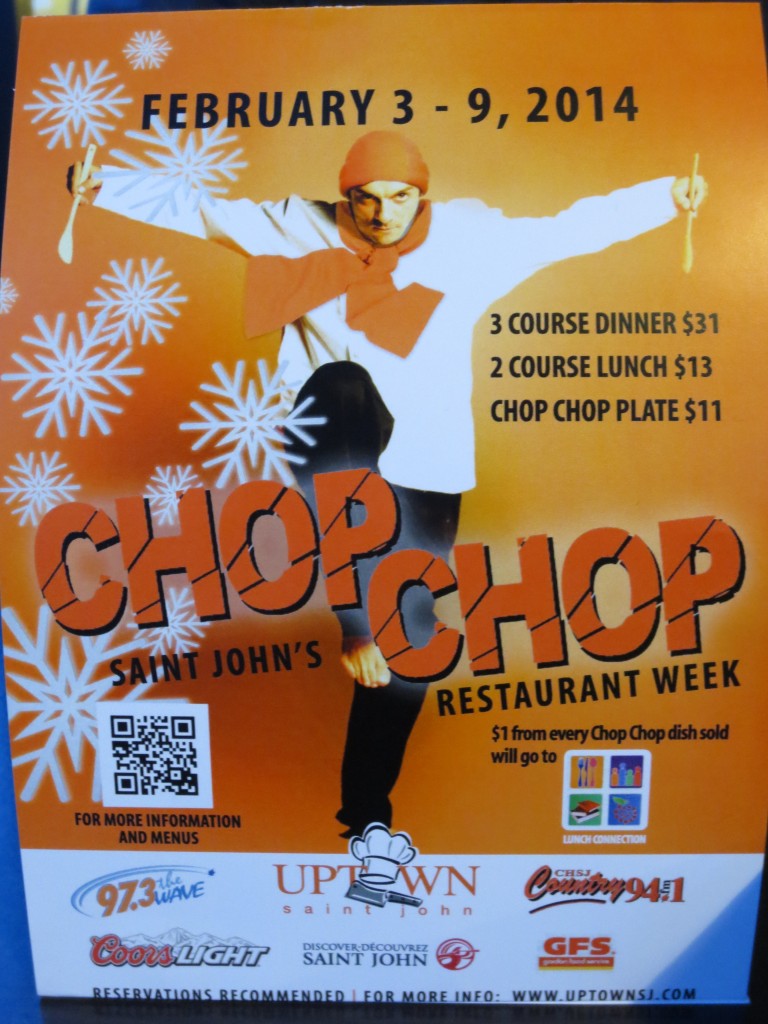 Time for Uptown SJ restaurants to offer special menus to convince us all to venture out on February evenings.
Last year we visited East Coast Bistro, Decimal 81 and Italian By Night….Possibly another restaurant or two, but those are the ones I remember.
This week, we started with Taro, which is well on it's way to becoming a favourite of ours.
Appetizer Course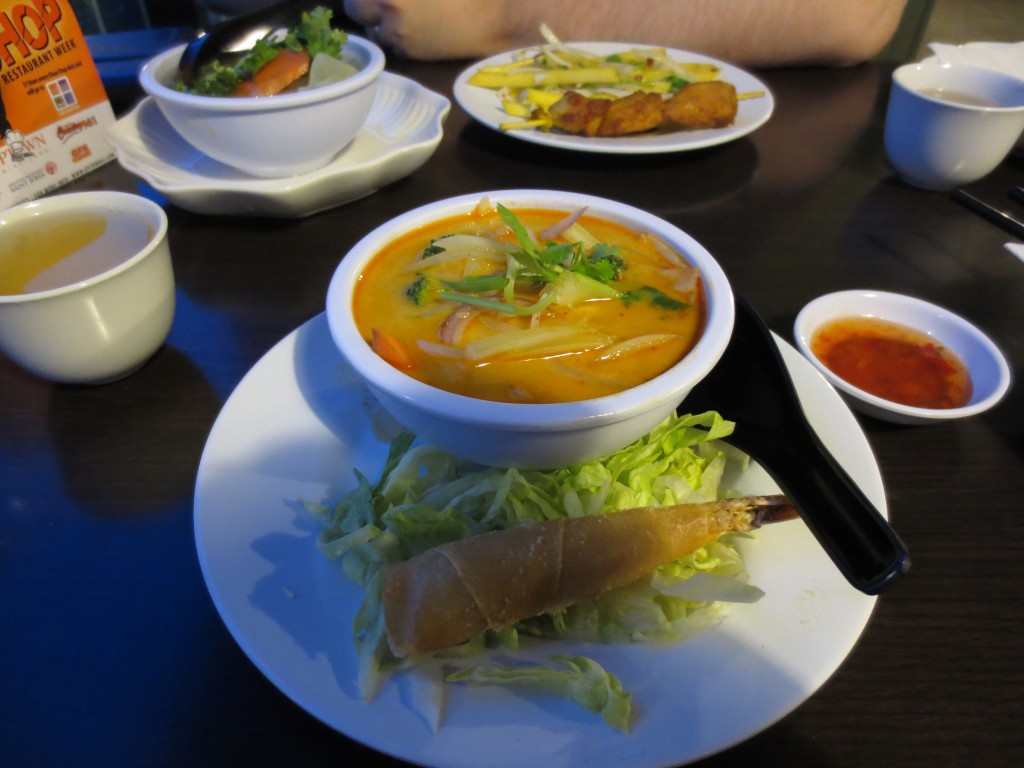 My Tom Kha Soup with Tiger Shrimp Roll. Cory had Mango Salad with Chicken Satay and Hong Kong Style Wonton Soup.
When Ming's was still around, and I was not feeling well, I would often get their Hot & Sour Soup. I've missed being able to do that in the years since Ming's went away. When I was sick a couple of weeks ago, I had Cory pick up Tom Yum soup from Taro for me, and it was the perfect thing. This Tom Kha Soup was also lovely.
Main Course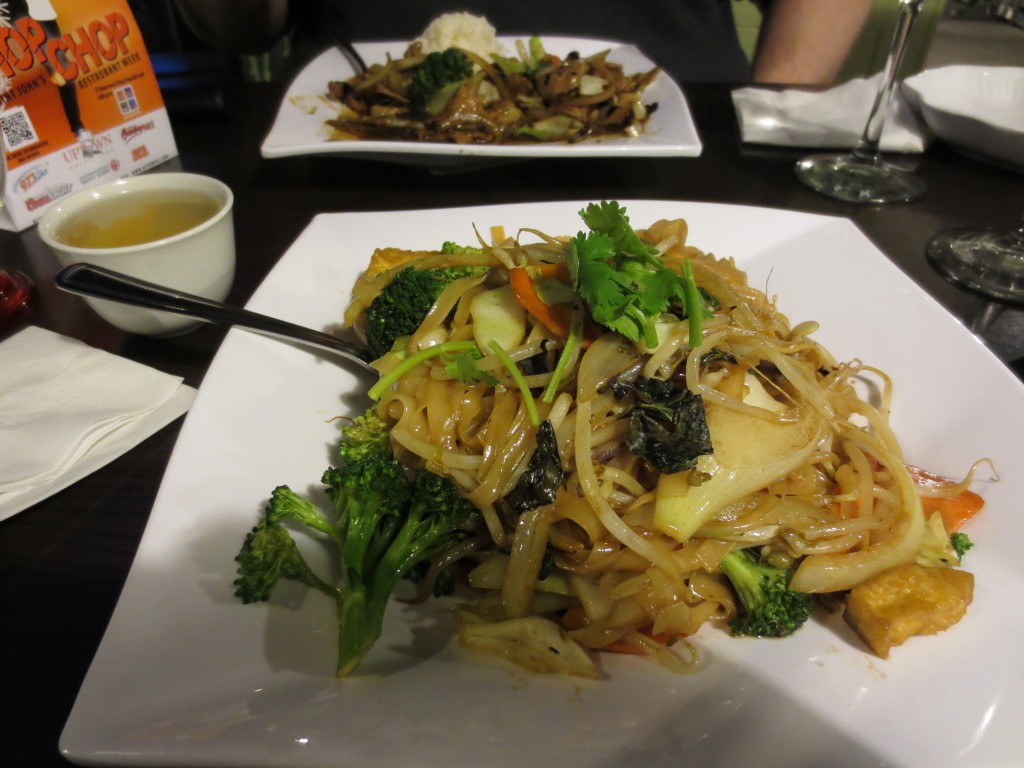 Thai Basil Lemongrass Noodles with Tofu; Cory's Black Bean Vegetables with Beef in the background.
Cory ate all of his, but I brought home leftovers which made for a nice lunch today.
Dessert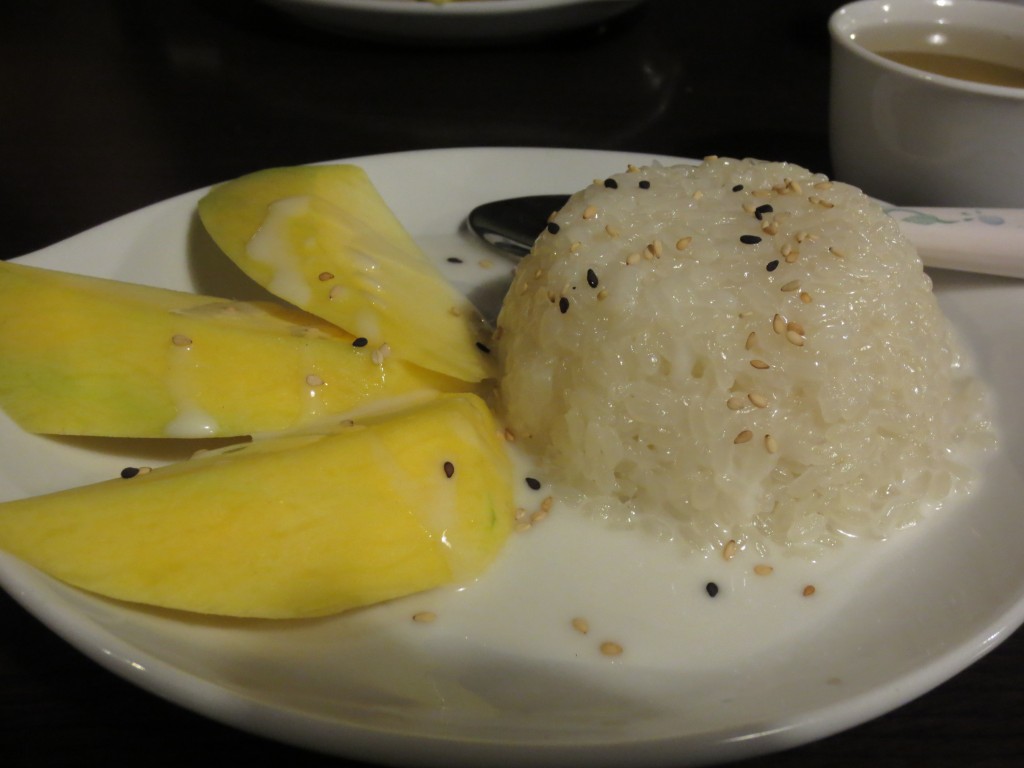 We both had the Mango with coconut sticky rice.
So simple, but so very tasty! I ate it all, but I was stuffed.