It's been hard to be  enthusiastic about the garden this year – it was not a good growing season at all – and putting the garden to bed is always the least fun part. I finally got out yesterday and put away all my planters, tomato cages, etc. It was chilly out yesterday, and I wasn't all that enthusiastic when I started out but once I got going I enjoyed being outside. I also enjoyed storing everything in my new garden shed, rather than dragging it all around the house and into the garage. I'm having issues with getting  the door latched, but other than that the garden shed is a success!
I also snipped a bunch of catnip to dry. Frank approves.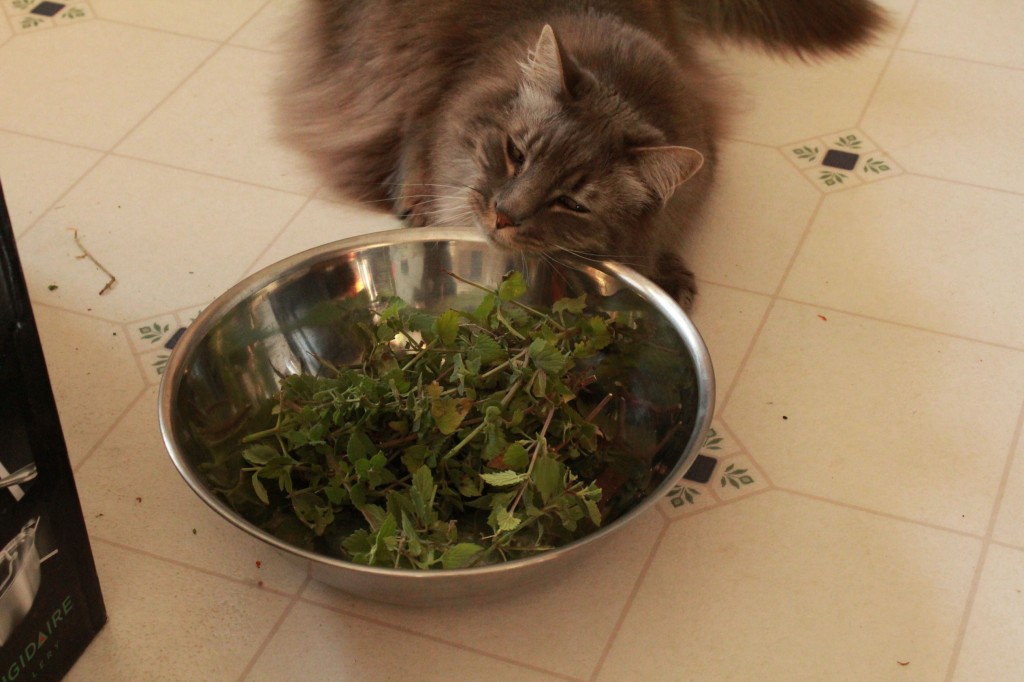 Today I got to work on the pile of firewood that has been sitting in the drive way since the end of September. I'd say it's going to keep me busy for the next few weekends.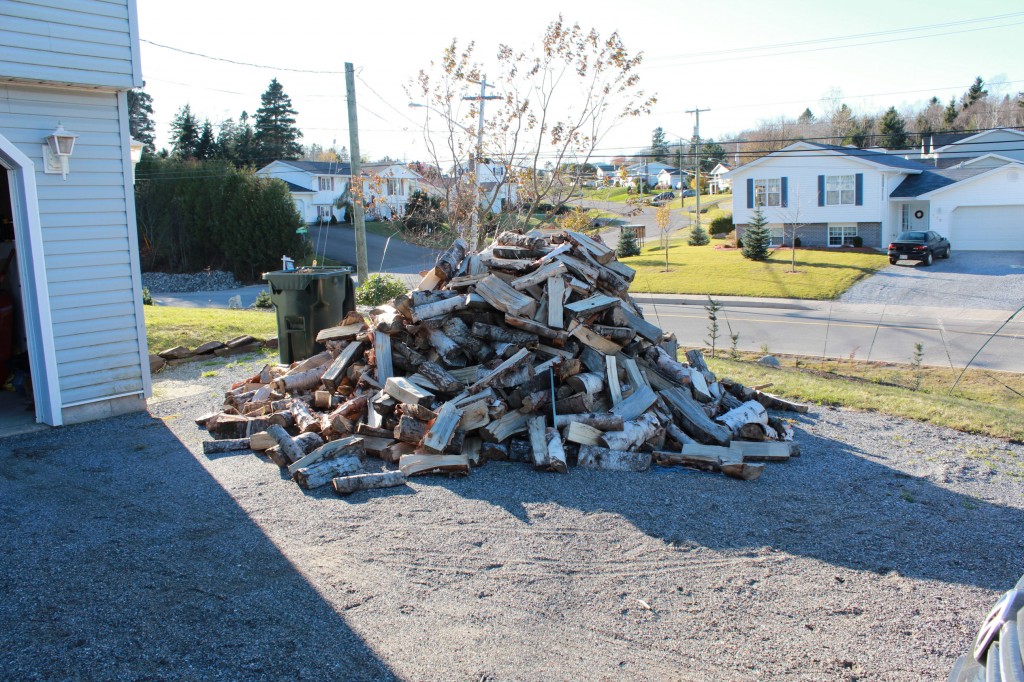 Every weekend in September I spent at least one afternoon out in the yard, picking away at the garden clean up, and of course I took a bunch of pictures. I never got around to posting – obviously – so here are a few to finish off this year's garden season.