One misty, foggy evening last spring, Cory and I were driving home and I was struck with inspiration. The perfect idea for a garden shed in our tiny yard. I didn't want anything too big, or anything utilitarian looking. Wouldn't it be cool to build a garden shed that looked like Doctor Who's TARDIS?
I googled it, of course, and discovered that lots of people in the  UK have already come up with the same idea. I mentioned it to Cory and he more or less said "Sure. Good luck with that." But I had an ace up my sleeve.
I asked  my Dad. 🙂
And on Thanksgiving weekend 2011, the TARDIS landed in my garden.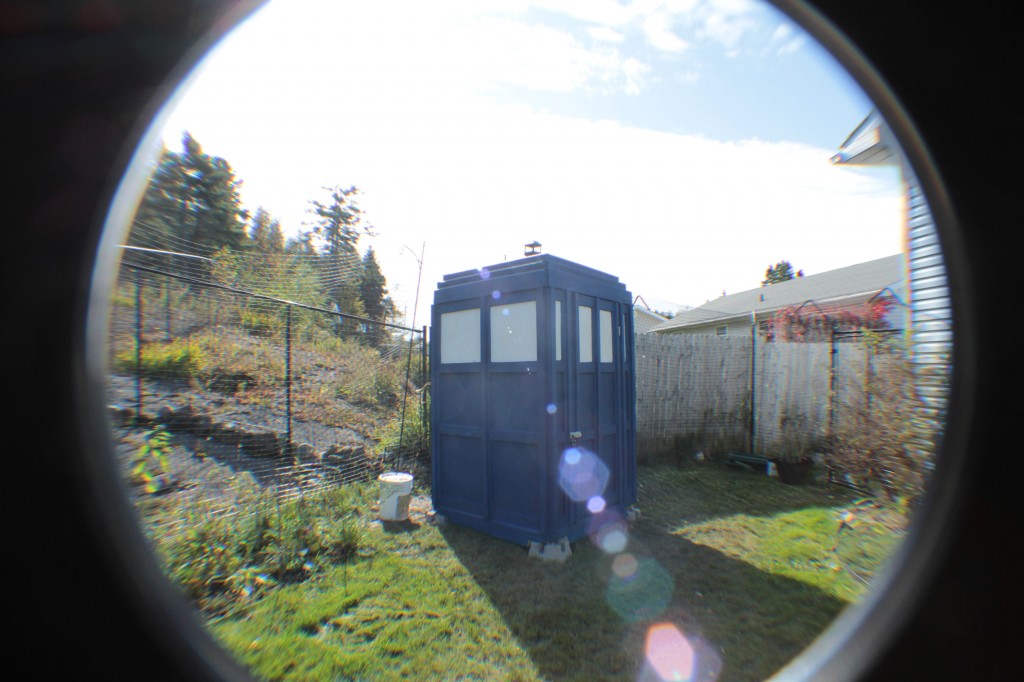 Possibly materialized is a better word. With a little help from my family.
Dad built all the pieces at home, then brought it all over here and assembled it in the yard.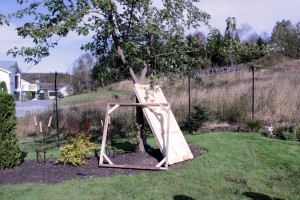 It started as pieces of wood scattered all over my yard, but once the pieces came together it was unmistakeable.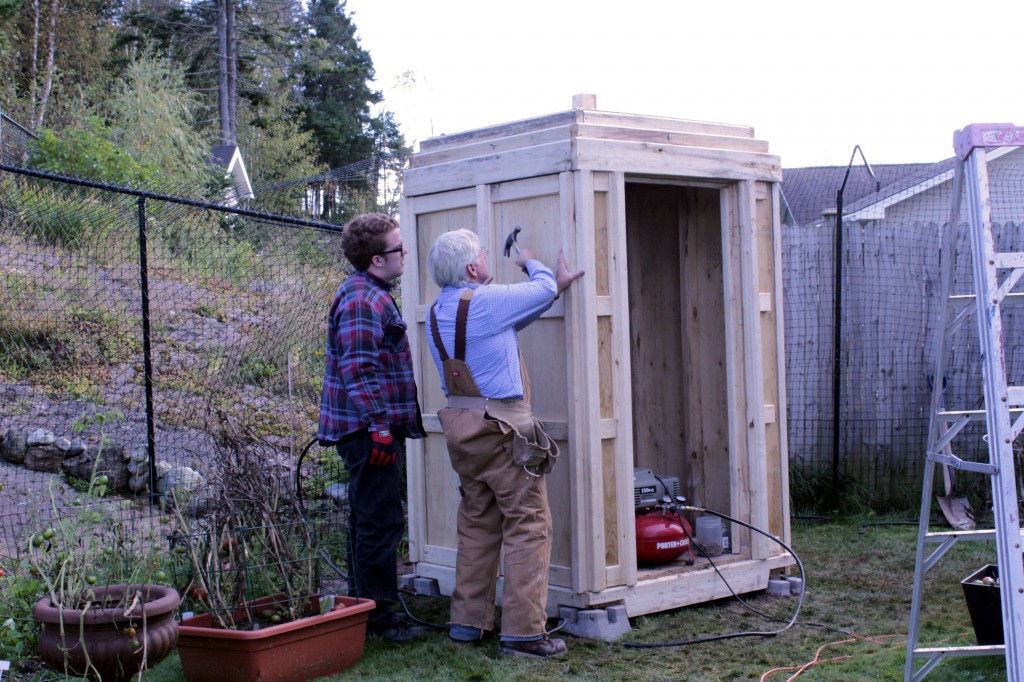 By Saturday evening, it was finished except for putting a latch on the door. It even had a working light on top…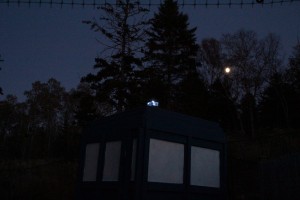 Which we discovered thanks to Frank's curiosity. Mom happened to peek out the door and discover that he was on the roof of the Tardis shed and the light came on as we were watching.
As it turned out, Frank also needed help getting down; Dad had to rescue him.
By Sunday morning, my very own Tardis garden shed was finished.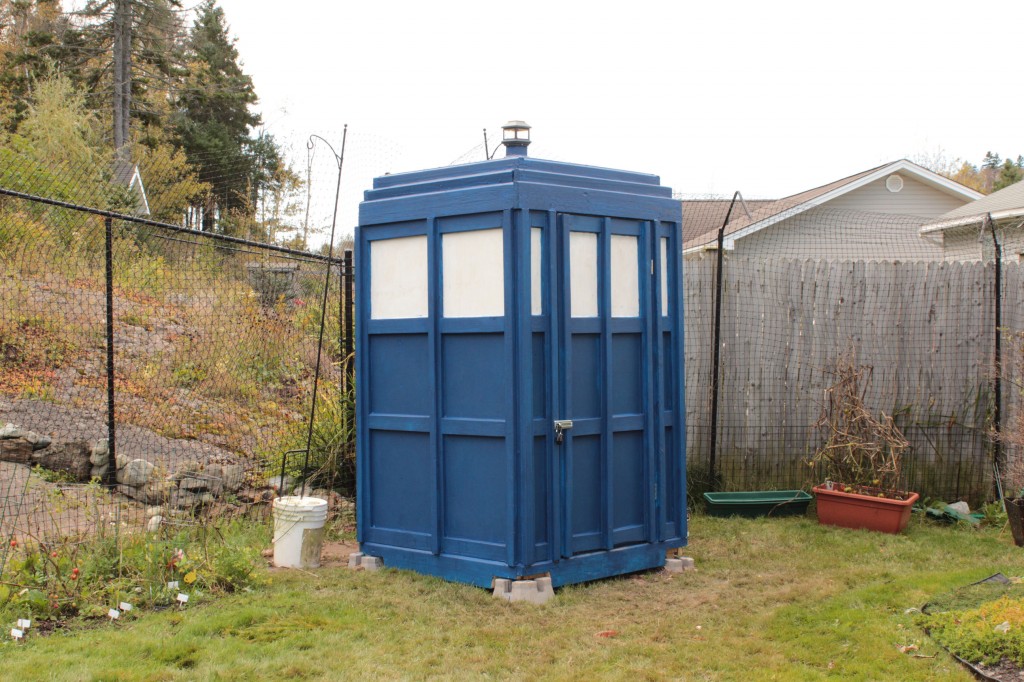 There is some detail work to finish next spring, but it looks really good and it will be so much easier to have my garden tools right  there in the yard instead of having to carry them back and forth all the time.
A big thank you to my Dad for undertaking this project – I know it took a lot of time. Also thank you to Nathan for helping out all day on Friday, and to Mom for all her help as well. It is truly appreciated!