We had a sunny weekend but that fall feeling is in the air. And I'm still waiting for tomatoes.
The plants in the deck planter are not looking so good and the tomatoes are still mostly green. I thought the plant might be dead and I went out thinking to pick all of the  green tomatoes. But when I took a closer look, the stalks are still green so I will leave it for now and hope the tomatoes ripen.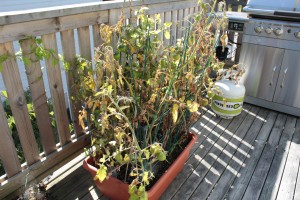 When I went out to check on the tomatoes in the garden I had a pleasant surprise.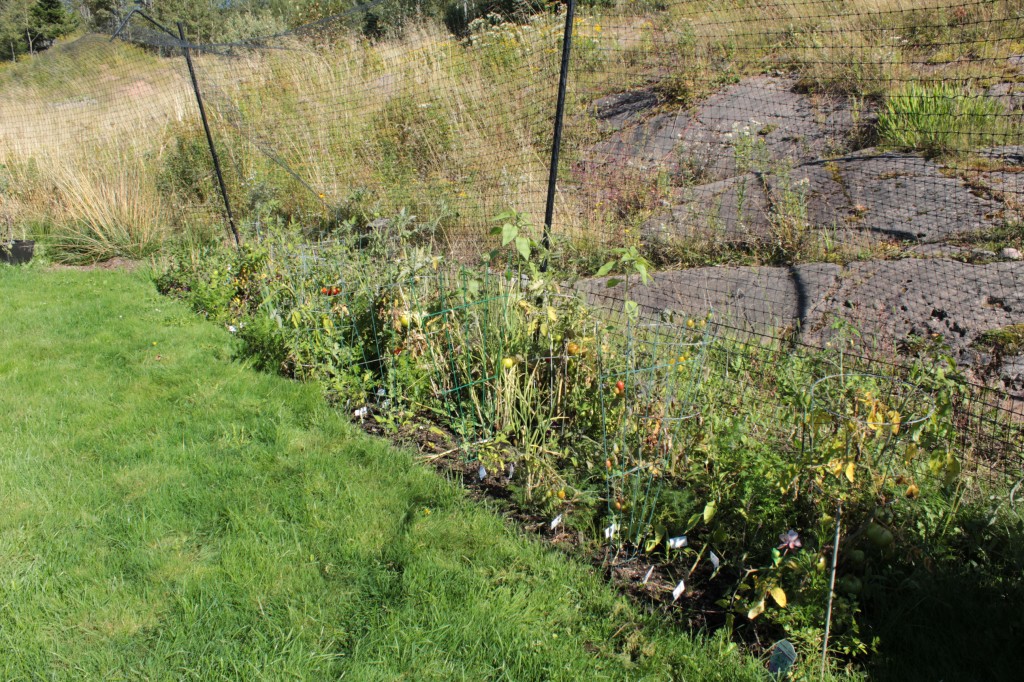 Way down towards the end, you have to look close…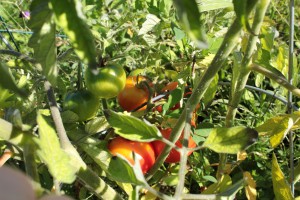 It has not been a good growing season but my tomato plants had seemed to be thriving, so I was hoping I'd at least get a good tomato crop. But everything is so late, I was starting to think it's not looking good for the tomatoes either.
I've got 3 sunflowers that are valiantly trying to grown, but I don't know whether they'll have time to bloom at this  point. I planted two Echinacea plants from the Superstore Garden Centre and one is finally blooming; the other is still alive but shows no sign of flowers.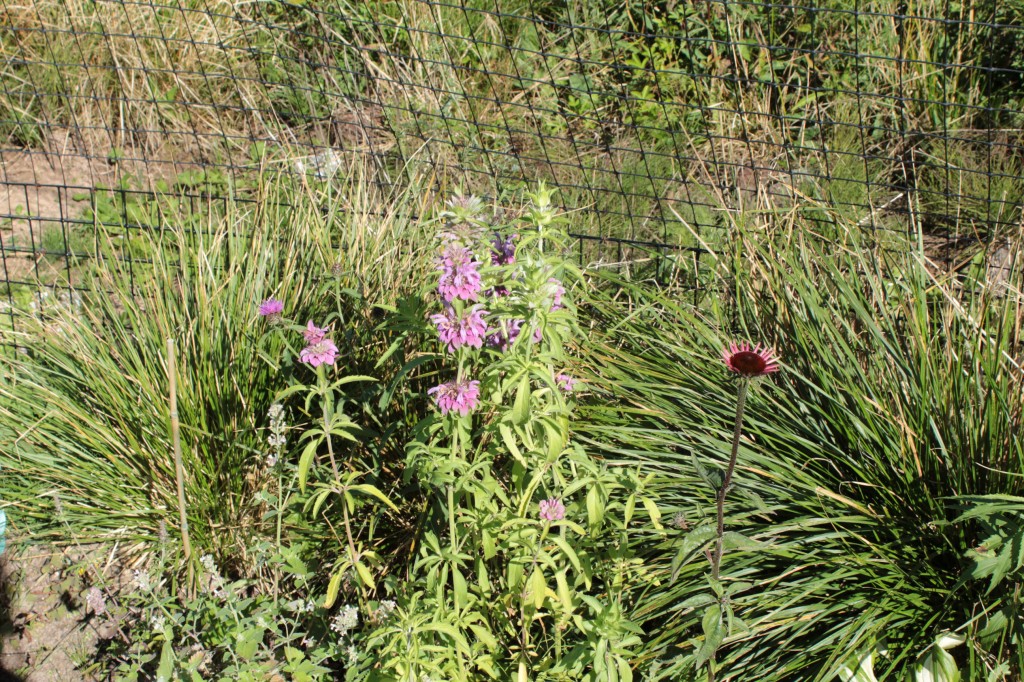 My garden has been pretty neglected this  year – due to a combination of bad weather and being busy with other things I guess. And I didn't do a very good job on the layout of the vegetable garden this year – it's hard to get at the back to weed it.
Anyway, I got out there today and was able to at least pick a few tomatoes. Most of them could have been left on the plants a little longer,  but I'm a little paranoid at this point so I'd rather pick them and let them finish ripening indoors. There were also some green ones that had fallen to the ground, so I picked those up as well. For the most part, not sure which ones are what variety…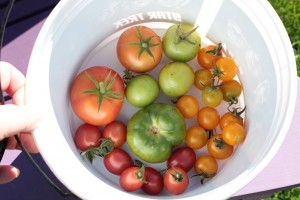 But these four are Ailsa Craig.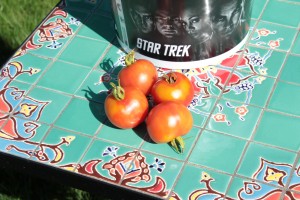 The cats were out with me of course. It was a pleasant day to be out – sunny, but with a nice breeze.
Aside from what we've already eaten, this is what the tomato crop is looking  like this year.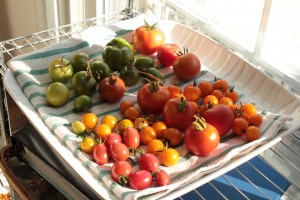 Quite a difference from last year.