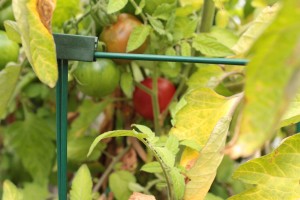 Slowly but surely, tomatoes are ripening. Picked my first Ailsa Craig today.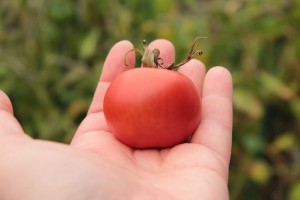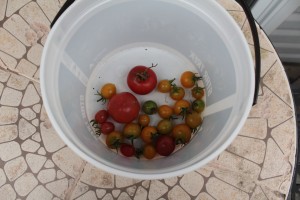 I also picked from the tomato plant I bought at Superstore garden center. Other than that, it's still cherry tomatoes and a couple of grape tomatoes.
They're coming though.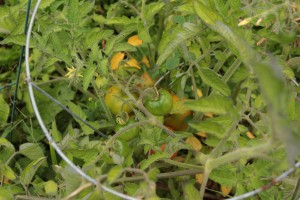 And the Silvery Fir hanging plant has green tomatoes.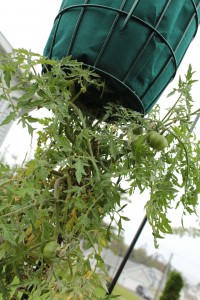 These photos are from the day after Tropical Storm Irene last weekend. I meant to post them last week but didn't get to it. The predator fence out front was down again.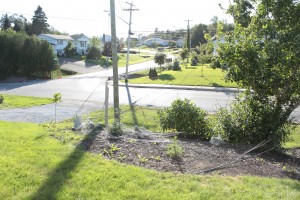 And one hanging plant and two tomato containers were knocked over.
All easily fixed, fortunately.
We had a quiet Labour Day Weekend. I was pretty tired by the end of last week, so I was glad to take it easy. Saturday we did grocery shopping and went out to dinner at Suwanna, but for the rest of the weekend we just hung out at home. Honestly, it was pretty great.
We like a quiet weekend around here. 🙂