Happy August 1st! I just had a look at my post from NB Day Weekend 2010 and things are so far behind this year! This time last year we started putting our wood in the garage – we don't even have any yet this year (we're hoping it's coming). My lemon mint was blooming, the tomatoes and sunflowers were so much farther along. Hopefully I will still get blooms and ripe tomatoes this year!
Yesterday was hot and sunny, and today started out to be the same, so I thought I'd better go out  and see if the garden needed watering. It must have rained during the night though, because everything was pretty wet. I did fill up my self watering tomato planters, and then started pulling a few weeds. And discovered some surprise tomato plants.
Actually I noticed one last Sunday evening when I was out watering the garden. When I started my tomato plants from seed, I planted two seeds in each little peat pot. When I transplanted them, I cut one plant off and just dropped it in the garden. I always feel sort of bad doing that, but I don't want to crowd my plants in my tiny garden.
I had one tomato cage sitting in the yard that I hadn't used, so last Sunday when I noticed the first stray tomato plant I thought: What the heck! And I placed the cage over the plant. Today I had to  go off to the garage and rummage around for a couple more tomato supports. While I was doing that, I found some dollar store garden ornaments that hadn't made it out to the garden. So I took those out to the garden too.
I liked these because they are colourful, though they don't show up as well in  the photos. It was bright and sunny out so it was a little hard to see how the  photos were turning out.
This one is my favourite though: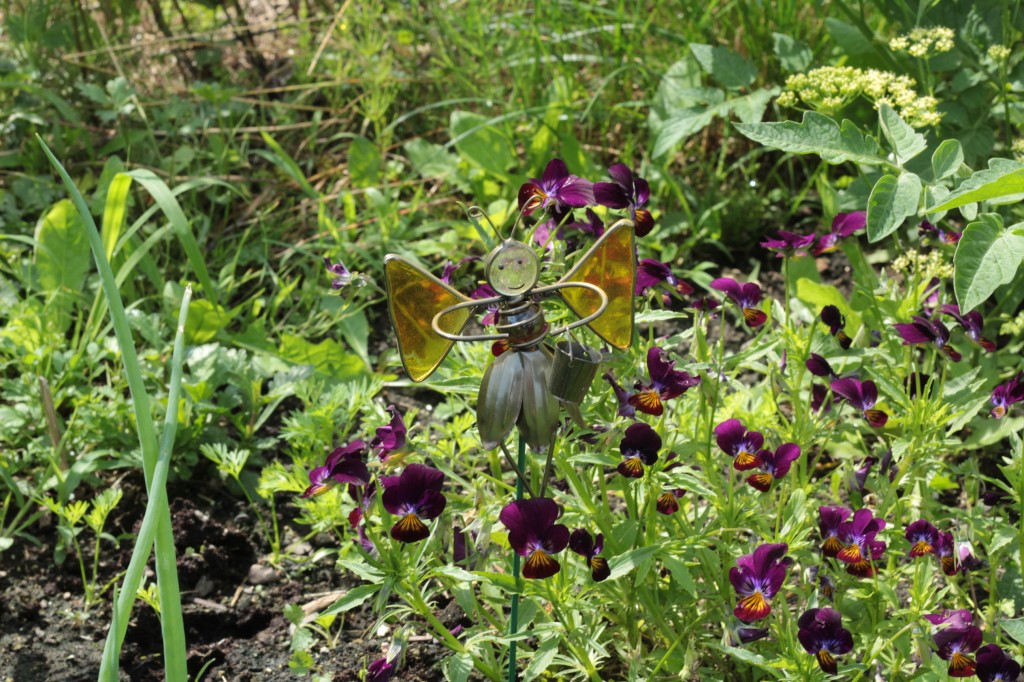 This is sitting right by the tomato plant I discovered at the edge of the garden last Sunday.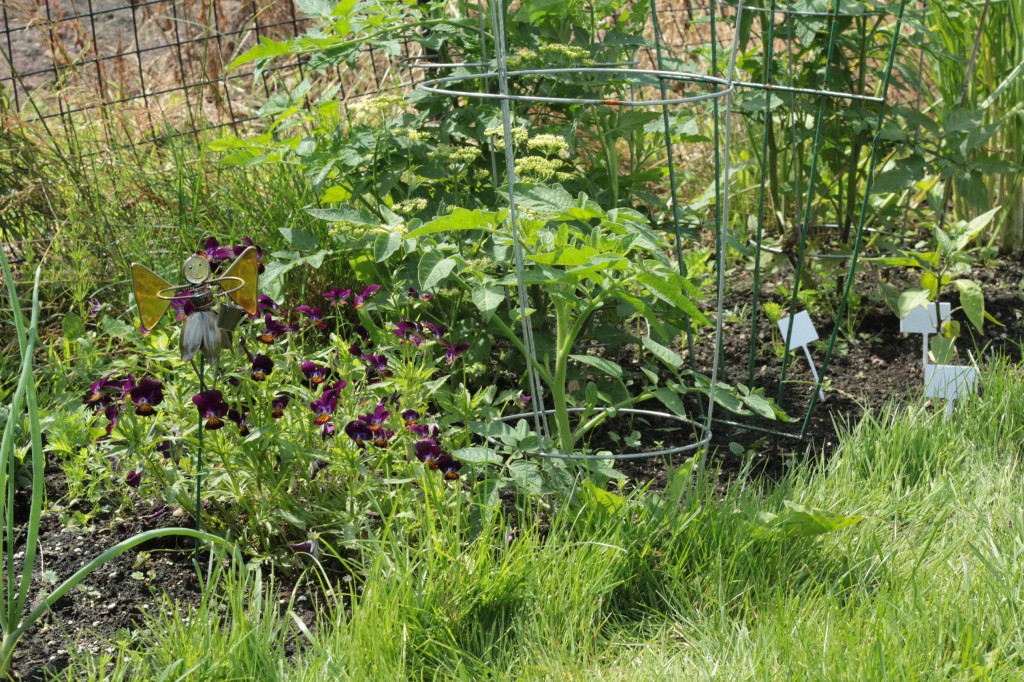 The other two are along the back edge – one being a Silver Fir, which I was happy to see.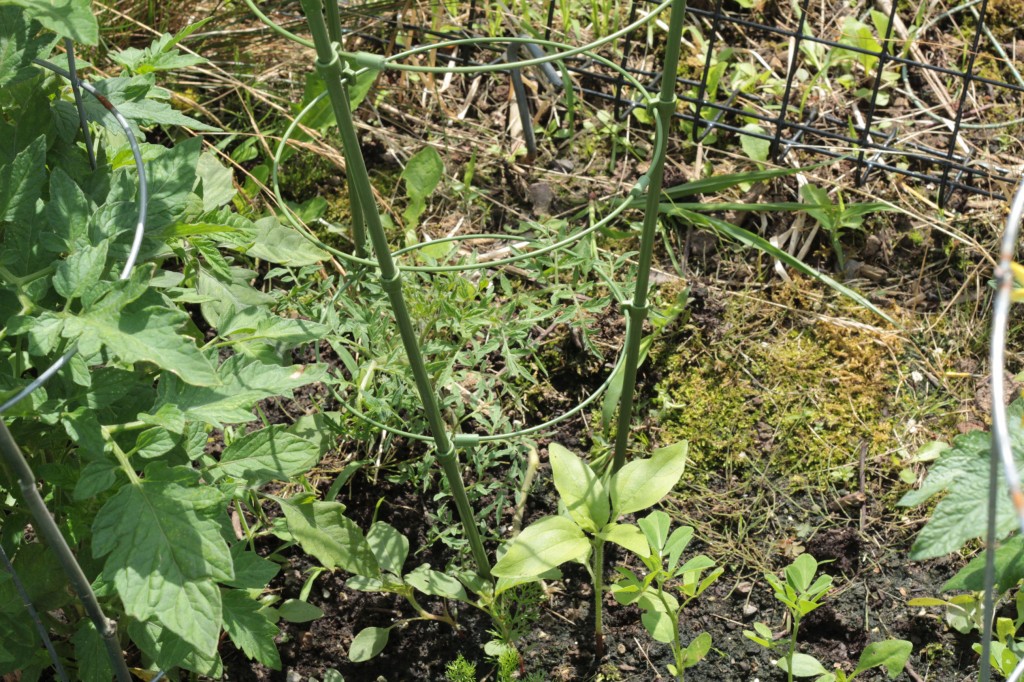 And  I have no idea what this one is – maybe I will be able to tell  if it actually manages to produce any tomatoes.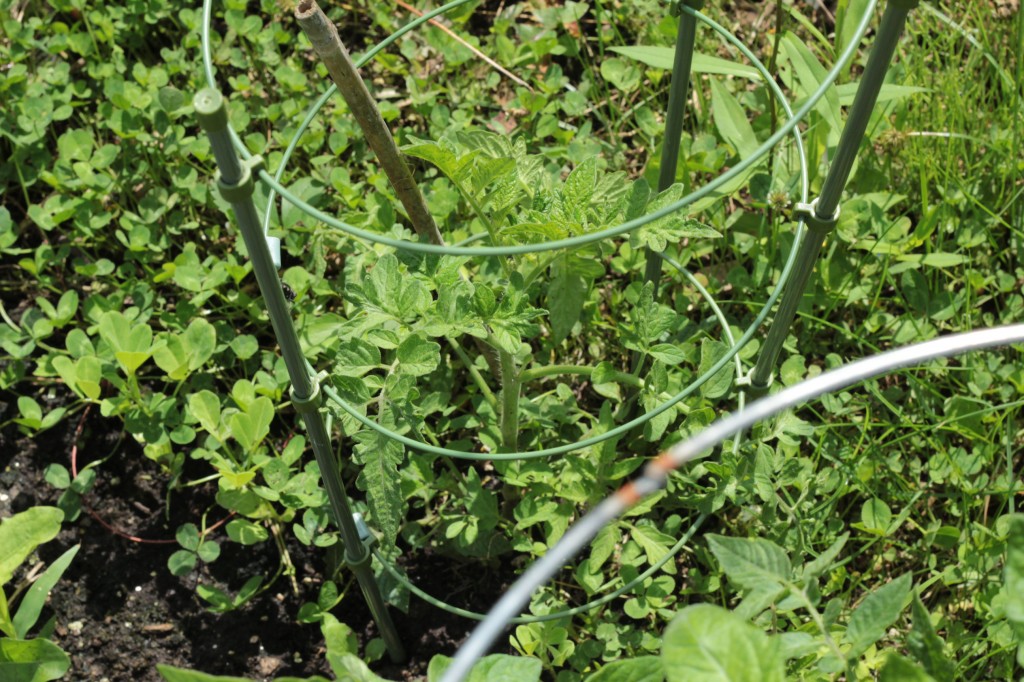 I picked away at weeding until it got too hot out, then I decided I'd better get in out of the sun. But here is the state of the  garden at the moment.
A jungle of tomato plants in containers.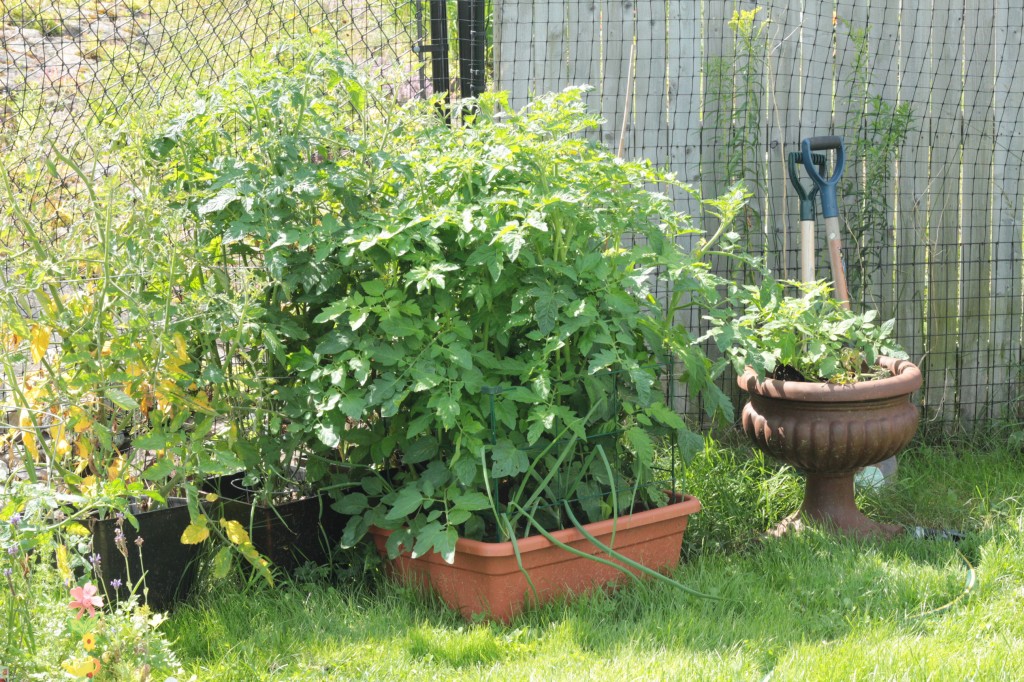 Most of my tomato plants have green tomatoes on them at this point, though  still pretty small.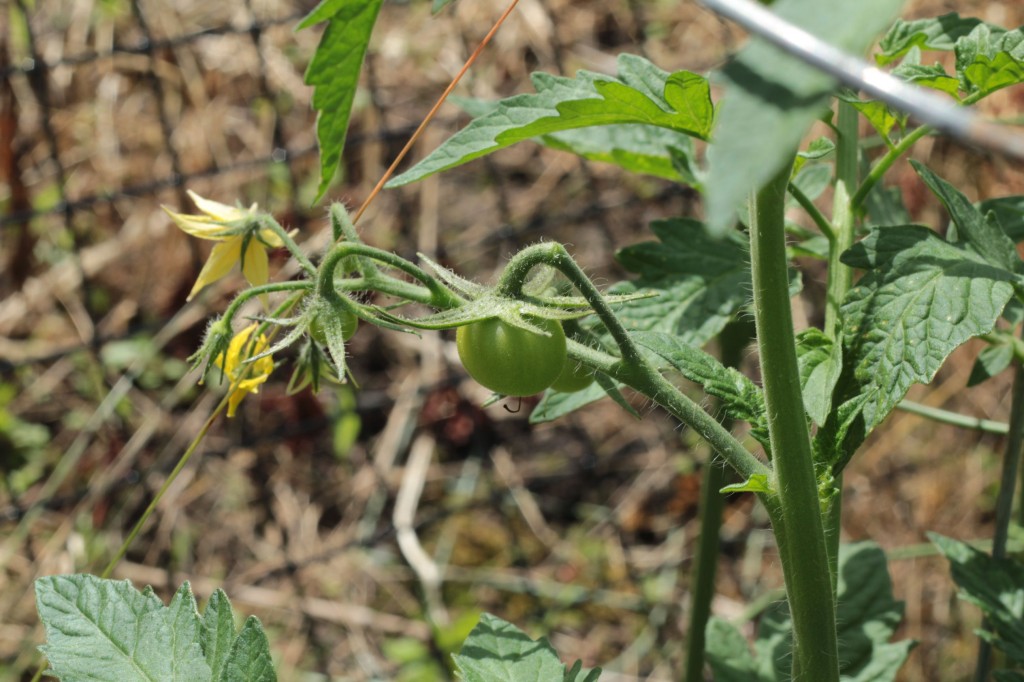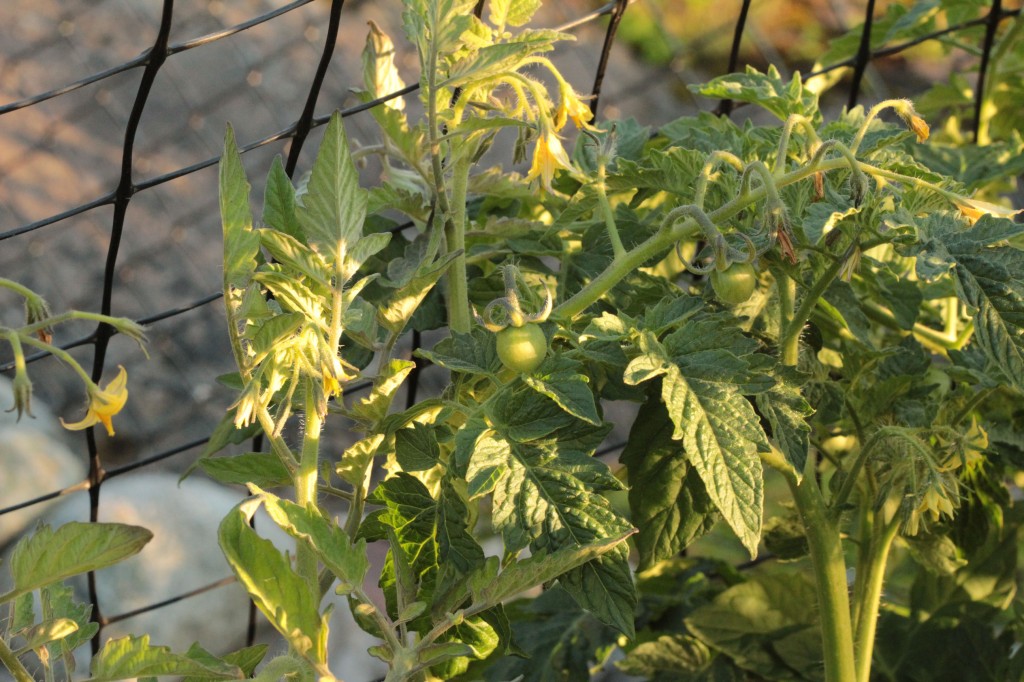 My poor pepper plants are pretty small, but they are trying.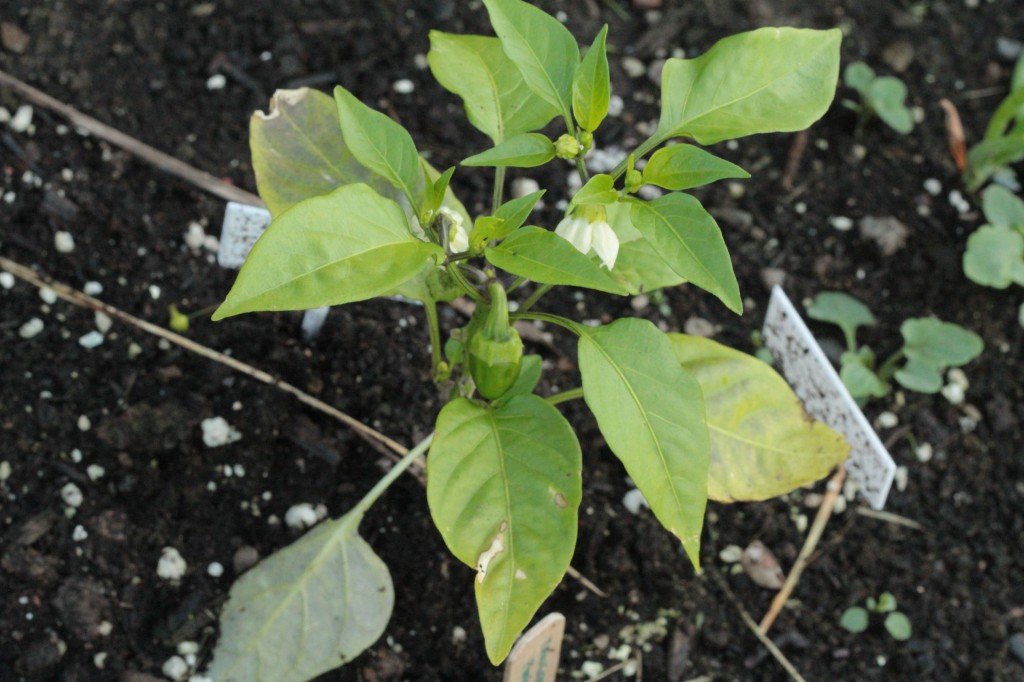 Views of the vegetable bed, from each end.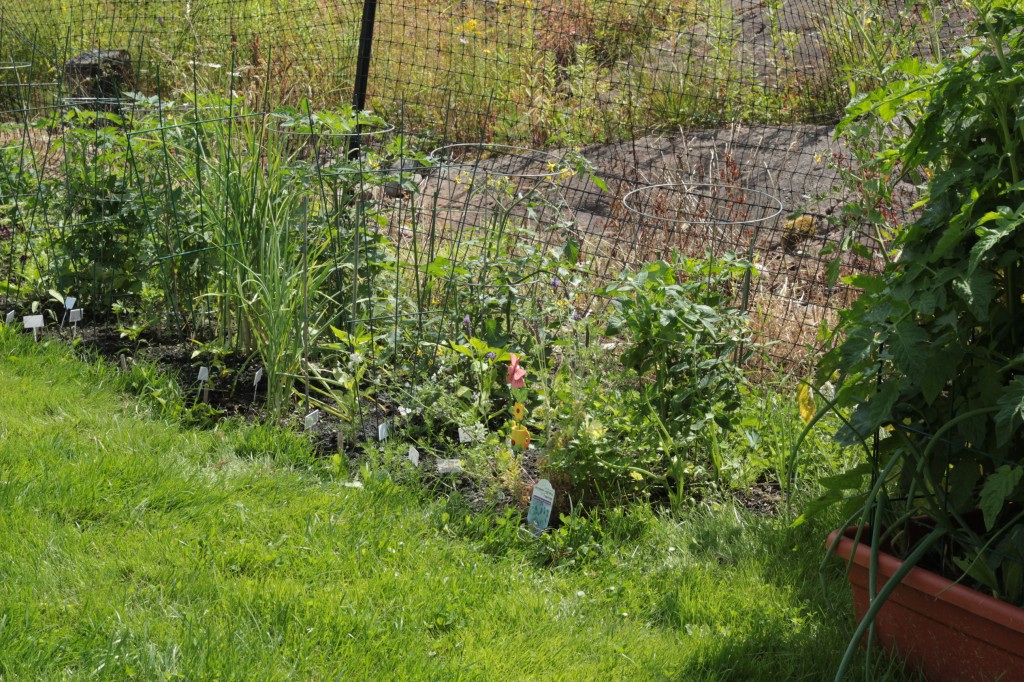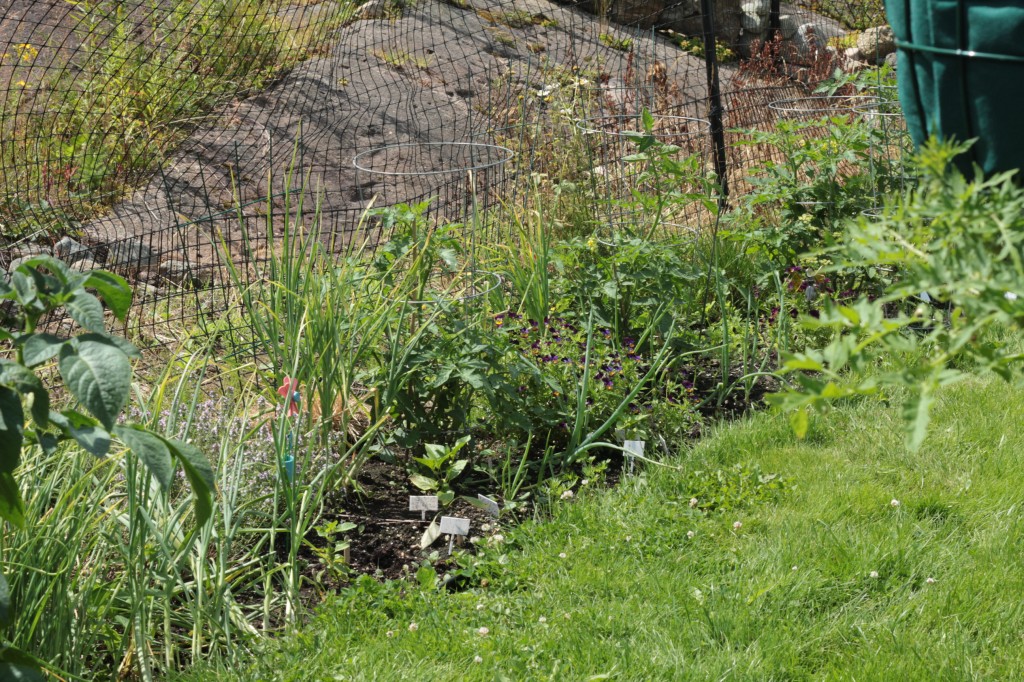 One of my solar lights broke, so I took the set down. Not sure if I can return them or not. The Astilbe is looking pretty right now though.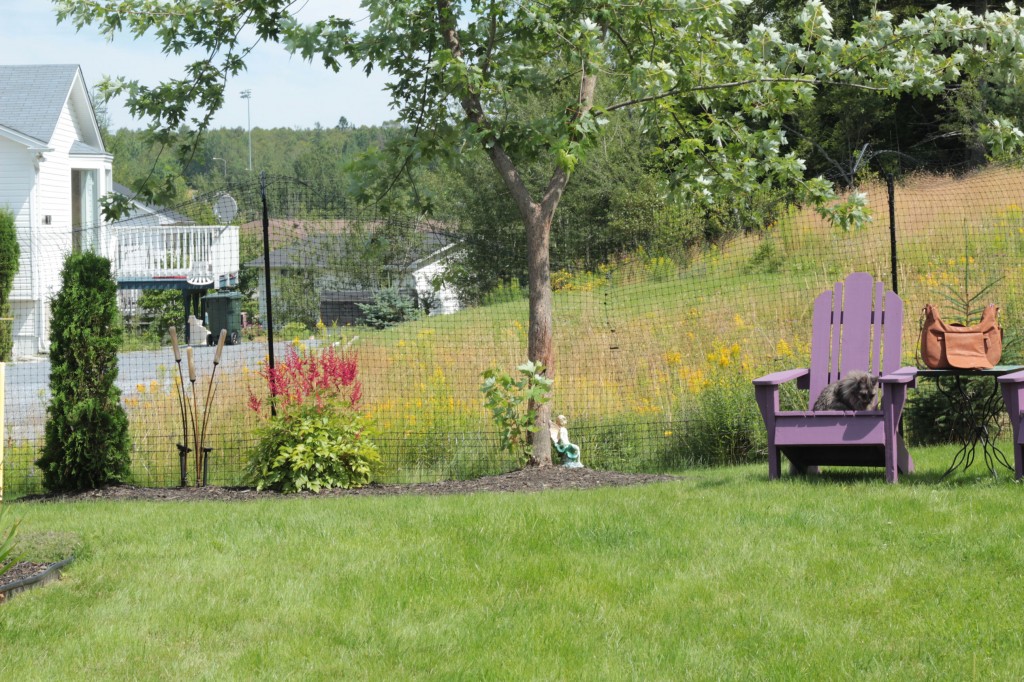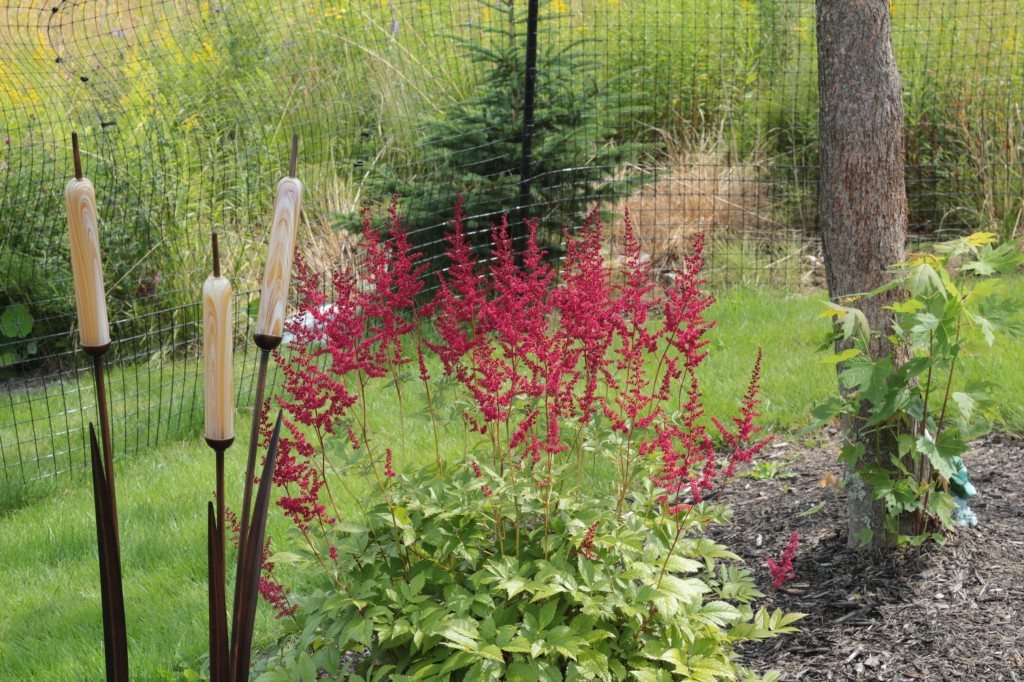 And that is that state of the  garden as of August 1st. I went out this evening – when it was lovely and cool outside – and planted peas & beans again; my last try for this year. I can see carrots coming up, just starting. But if nothing else, I should have tomatoes. Which is my favourite thing to harvest from the garden anyway. 🙂