We returned home from our weekend in Nova Scotia on Sunday, with a week of vacation still ahead of us. Ah, vacation.
Looking forward to a sleep in our air conditioned bedroom, we pulled into the driveway to see that sometime during the weekend  our predator fence was breached.
There were casualties, including, but not limited to this poor tree.
The hostas, which had started to make a comeback after the fence went up were also back on the  critical list. Apparently this a really tasty garden.
After the hot, sunny and dry weekend we'd had, the garden was in need of watering – the first time I've really had to do it this summer. So after unloading the car and feeding the cats, I went out and got to work. The first thing I noticed when I got out there is that both of my Echinacea plants are in bloom.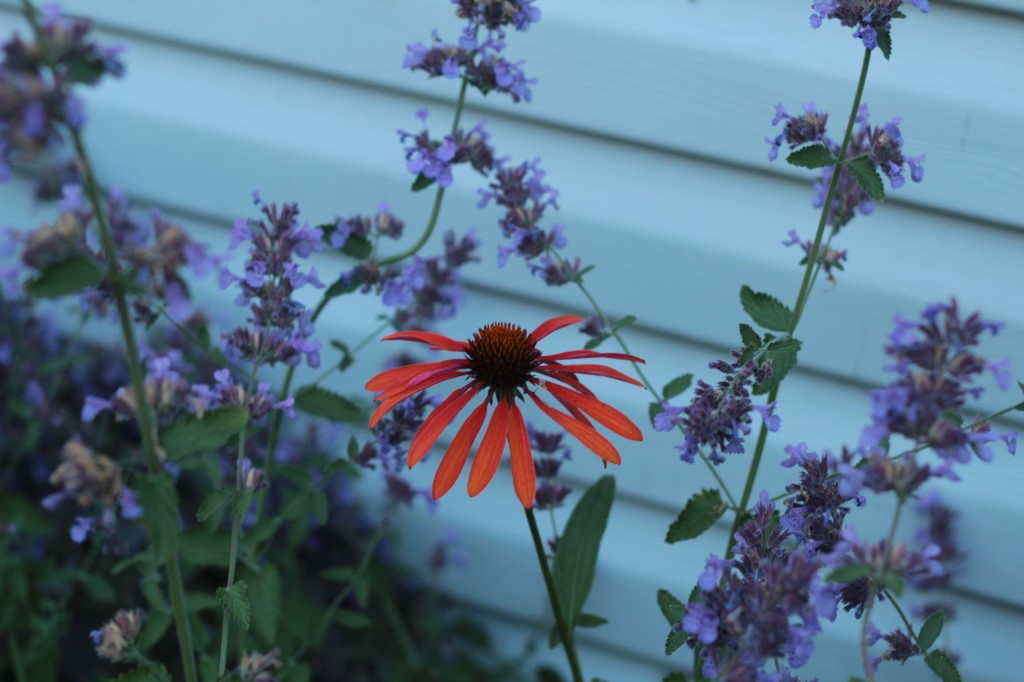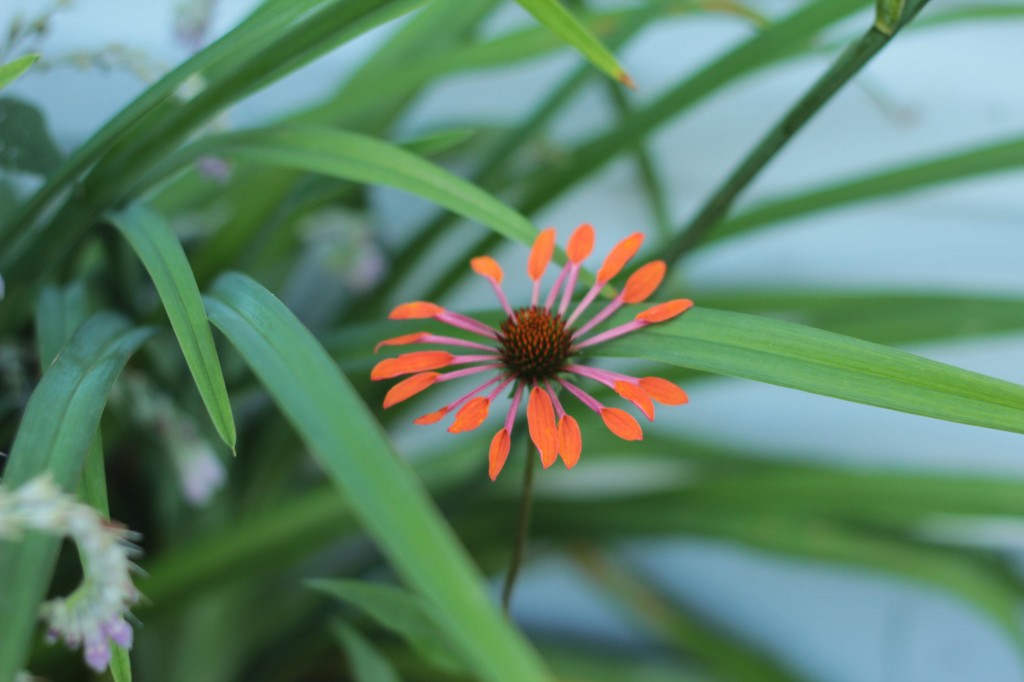 Pretty! So happy I planted these. Possibly I should have planted them closer together, they are pretty much at opposite ends of the garden, but I am hoping the  plants will bush out eventually?
As I was watering my tomato containers, I also saw  that I have a few pea pods starting. I thought I had planted peas in at least two of the  tomato containers, but I'm only seeing them in the one. I guess maybe I intended to do more, but there was a lot that I planned or intended this year that didn't happen.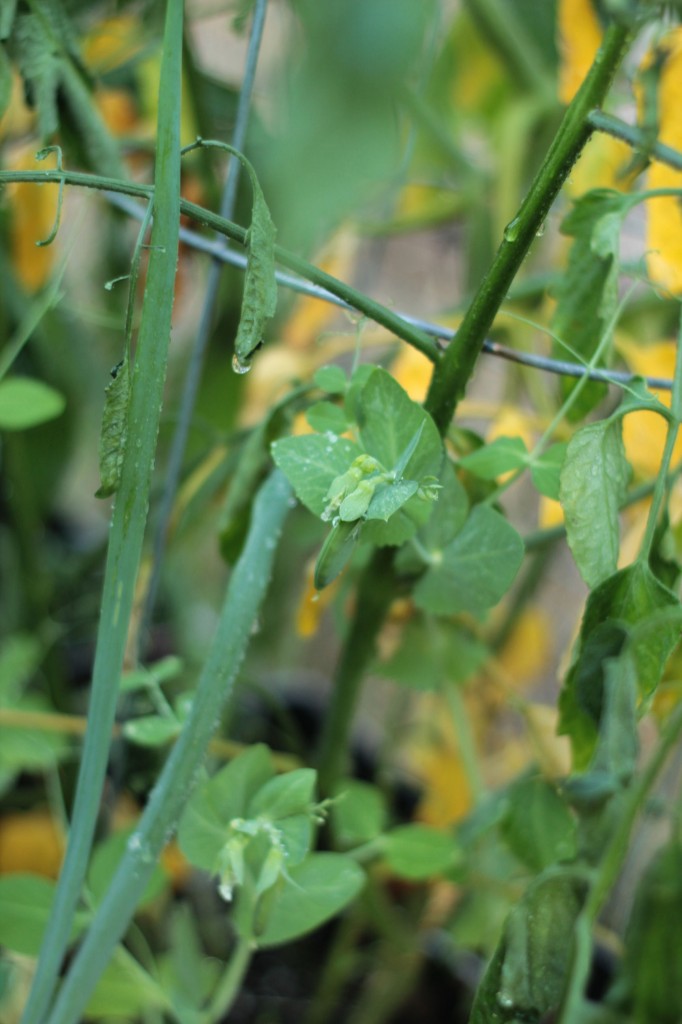 Of course I had company while watering and checking things out in  the garden.
After watering, I  picked strawberries from our deck planters. I bought these because they had such pretty flowers, but they have been producing tasty berries as well.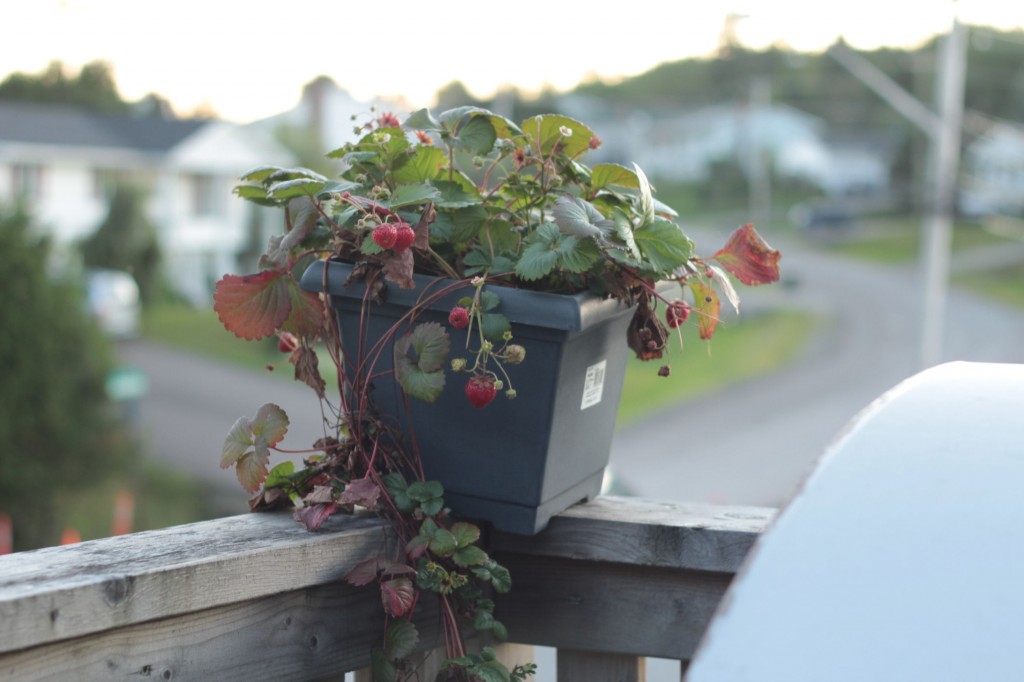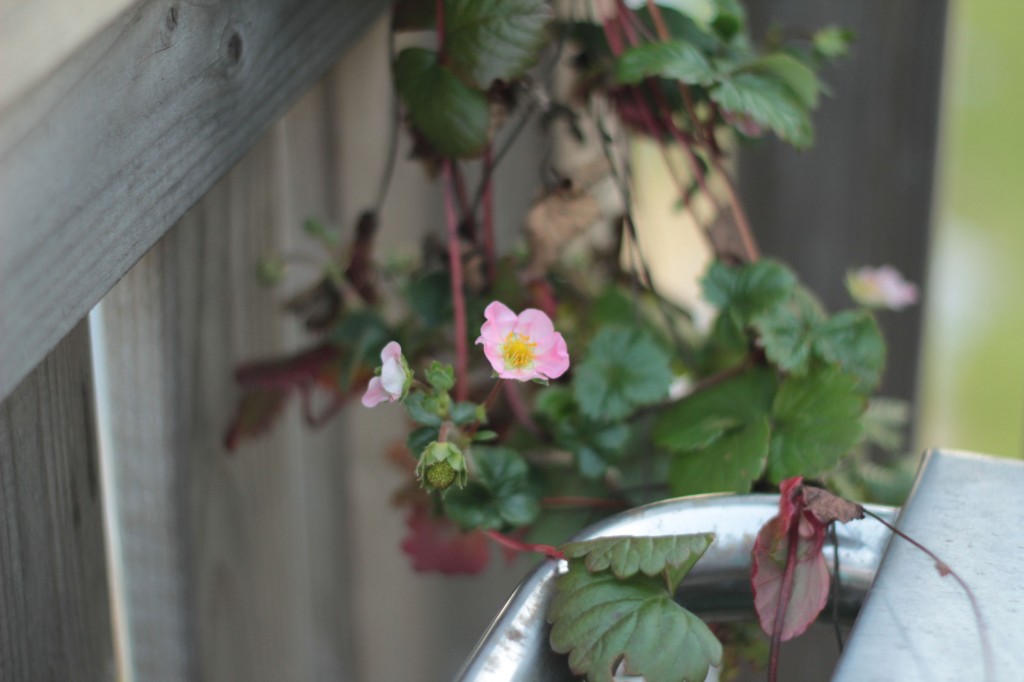 Monday we went out to buy groceries, and when we returned we saw that the predator fence out front had been repaired. We'll have to wait and see how long it lasts this time.
Monday evening I went out for a walk and a few minutes down the road saw some deer grazing. I decided to run back for my camera, since I wasn't far away. Returned with my camera, only to realize that I had removed the card to copy over photos from the weekend  and not put it back. So I ran back to the house for the card, and then back down the street again. Amazingly enough, the deer were still there and I had some fun taking photos.
I got some of one deer walking right toward me; he looked curious but not particularly concerned. Eventually he continued on across the road.
There were a couple others farther in and I like this photo of two heads peeking out of the greenery.
While out shopping on Monday, we went to Costco and I picked up two more sets of solar lights. Tuesday morning I went out to install them in the garden and enjoyed some general puttering around. And, of course, some photography. 🙂
Frank, he's my baby and I love him but he is one confusing cat sometimes. He whines and complains about wanting outside the cat fence, yet when I take him out for a walk lately he is completely fascinated with walking around inside the predator fence.
Crazy cat.
Wednesday we went to Barley, Malt& Vine to bottle our second batch of wine. We tasted it when we bottled it, and opened a bottle on Friday night. We're both very happy with this one – dry, but light and fruity.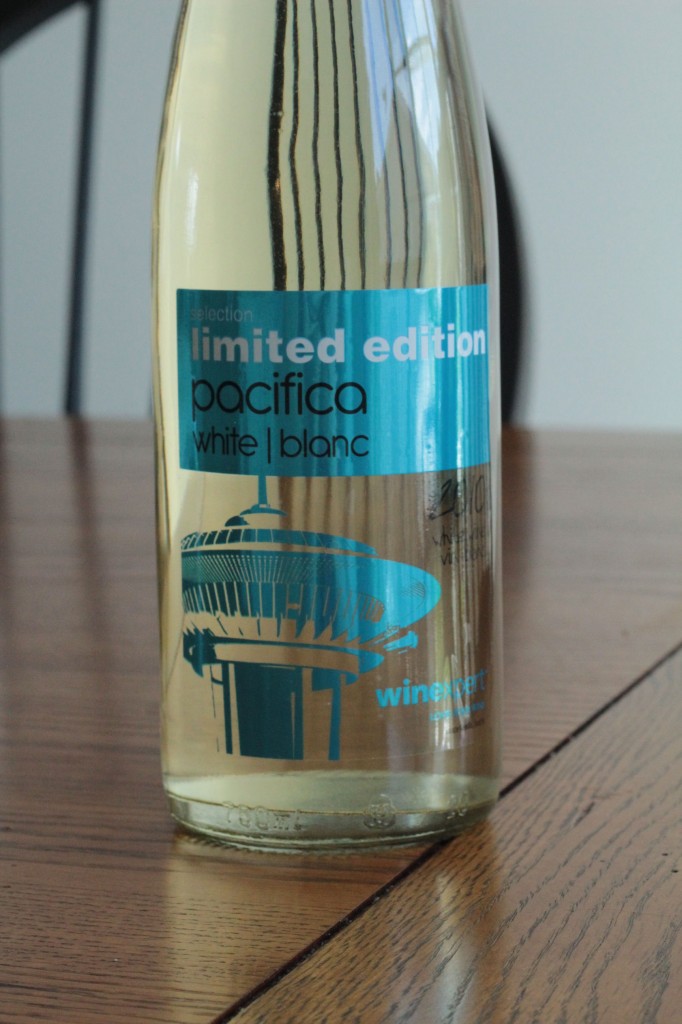 All in all, we had a really great week. Mostly good weather, with a little bit of rain. I actually feel rested – such an unfamiliar feeling! One more day off – New Brunswick Day – then back  to work. All good things must come to an end, right?