Cory and I are fortunate in the lot that we have in the city; our yard borders on undeveloped property so we look out and see trees. Still, I can't help missing the yard I grew up in. Can you blame me when this is what my back yard looked like?
I think summer is the best time to get home for a visit, to enjoy how beautiful everything is (though autumn in the valley is certainly beautiful as well). I go there and I just want to soak it all up. The green. The wind through the maple trees. The birds making their bird sounds. The air smells of green growing things.
It came to me this trip that it's even better to be there when there are children around. How likely am I to run through the fields, just for the joy of it?
Okay, so maybe I wasn't exactly running this time either. But the joy was hard to miss.
We managed to arrive just in time for the hottest days of the summer so far. I thought I might melt away into a little puddle on the ground. We hardly got any sleep. But it was a great trip.
I was thrilled to see my baby brother looking so good, merely a week after having surgery.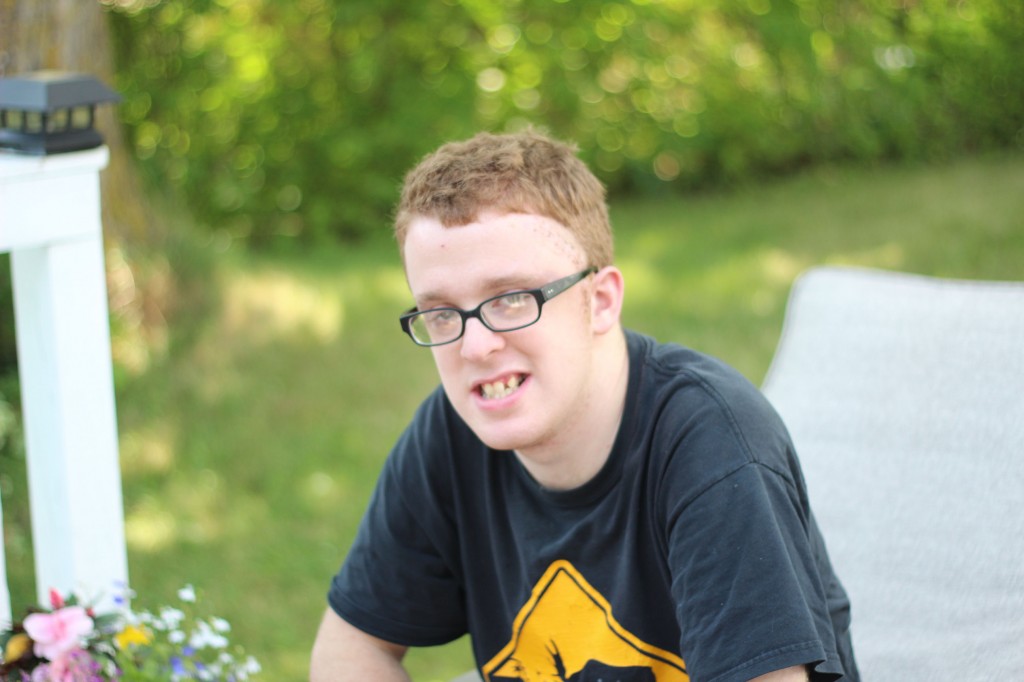 I was able to enjoy an unexpected visit with my baby sister.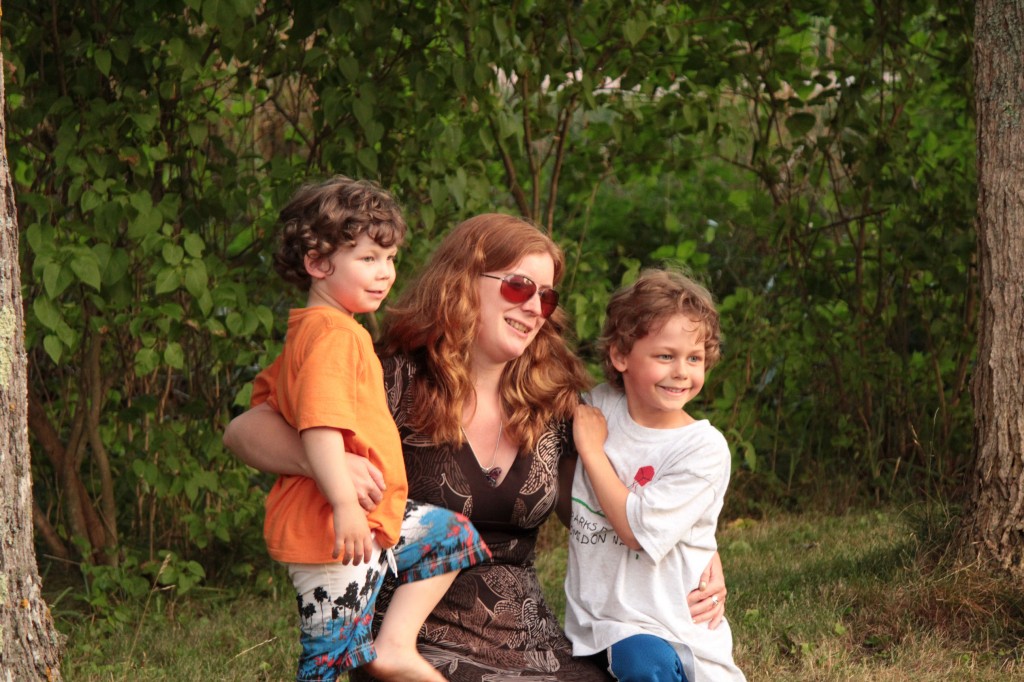 And just have an all-around wonderful visit with family and friends.
Thanks Dad & Mom for taking such good care of all of us!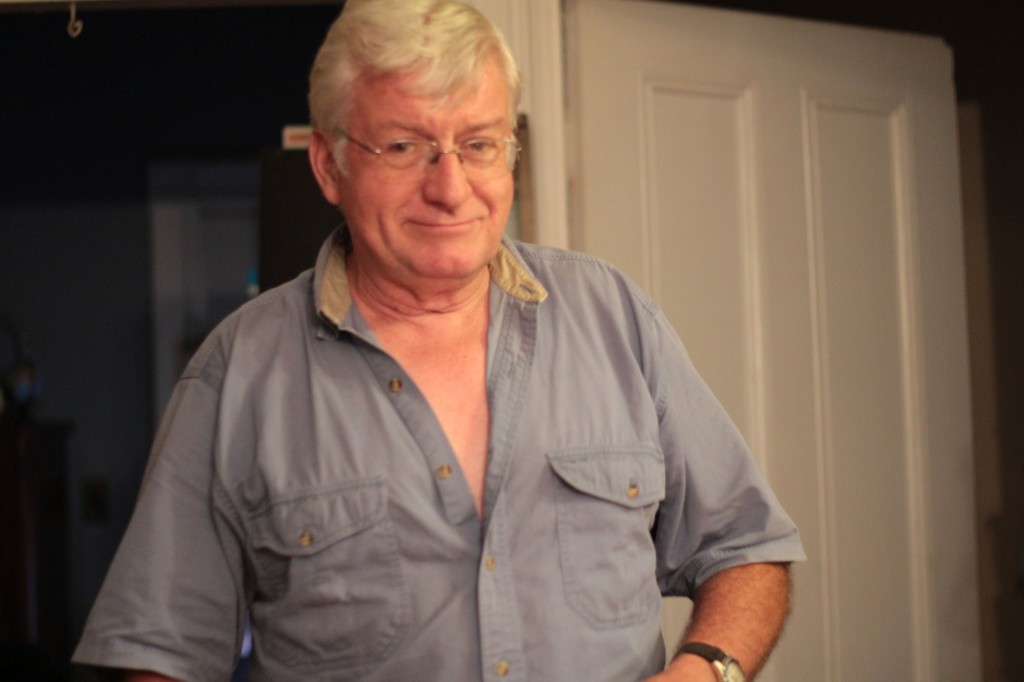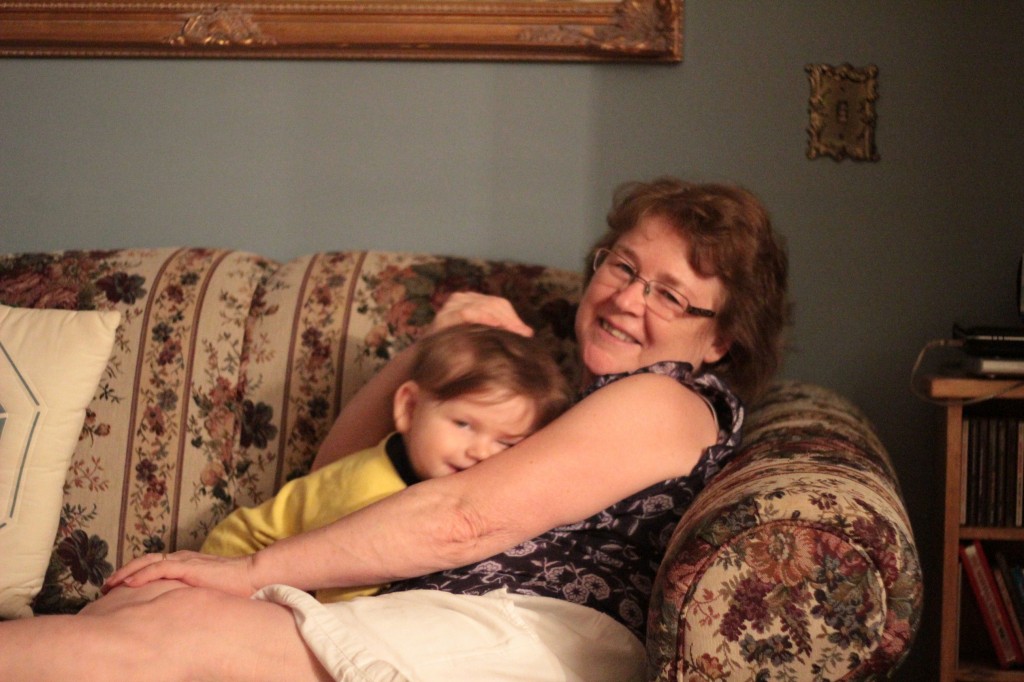 Thanks to my friends for making the trip from Halifax. I'm sure it's not easy with four kids but it made for an extra special weekend!