This was our second visit to Lily's Cafe; the first was a Friday evening with our friends Karl & Trisha, I guess a little over a month ago now. After the first time, we definitely wanted to go back. The plan was to meet Karl & Trisha there today, but they couldn't make it so we decided to go on our own.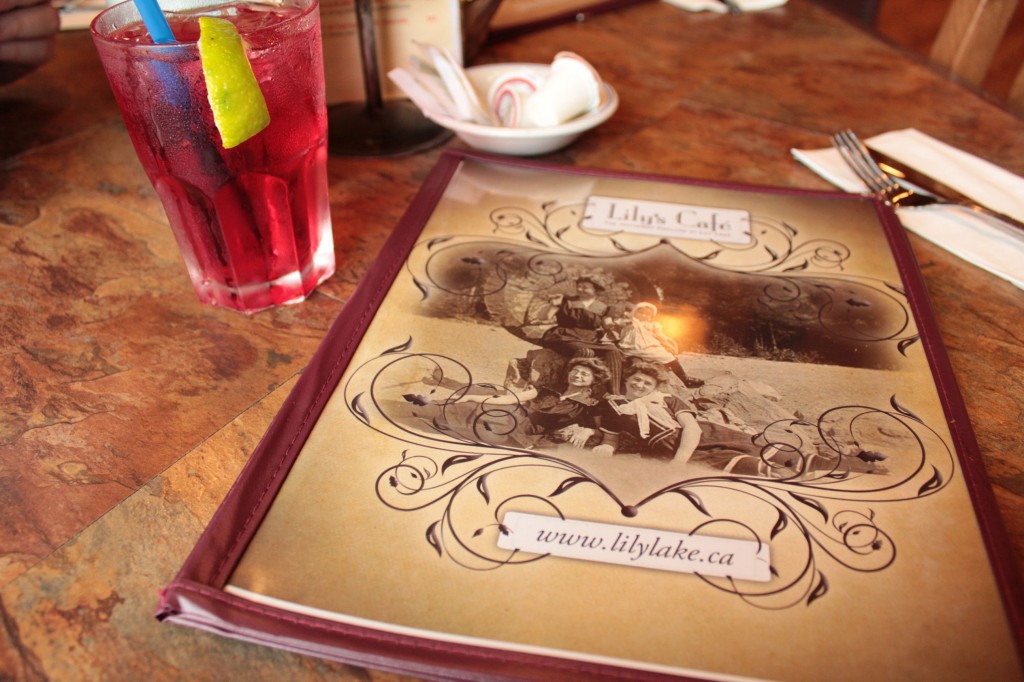 Both times it has been rainy when we are there, which is a shame. Lily's Cafe is in the Lily Lake Pavillion at Rockwood Park, and it would be nice to wander around the park a bit. We will keep trying though.
I took my camera anyway, in hopes that the weather might clear. I expected a comment from Cory about me toting my camera along, but he was heading for the door with his tablet, so I guess we just have different toys. While I played with my camera, Cory played Sudoku.
We were seated by the window, which was open to let a breeze come in. The air was cool, but not to the point of being chilly. With the breeze coming in and the view of the lake, I could almost pretend we were camping. You know, except for the being warm & dry part. 🙂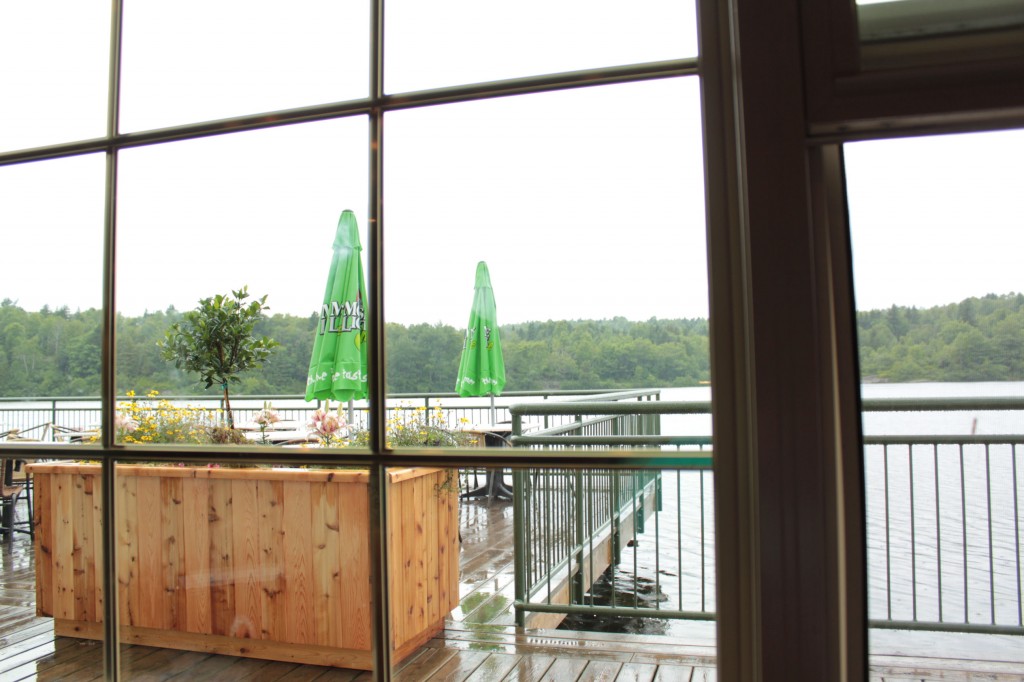 Deciding what to order was hard. Most of the time I am a pancakes-or-waffles girl when we go out for breakfast, which was not an option here. French toast was on the menu, but I wasn't sure I was in the mood for that. We pondered…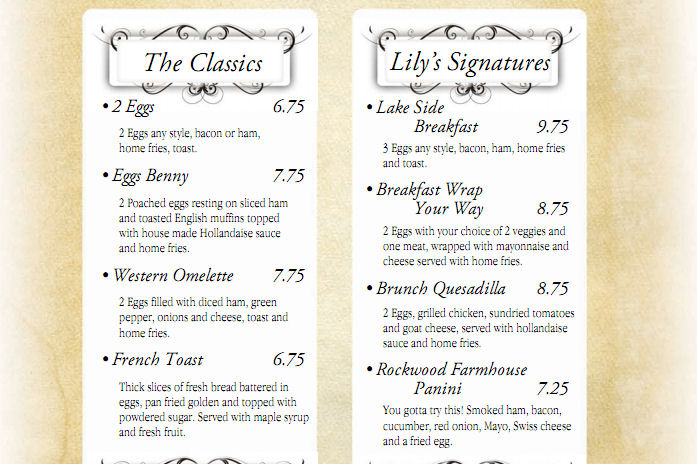 …And both ended up being happy with our decisions.
I was stuffed, but I finished most of my meal (Cory helped with some of the home fries). We definitely want to go back. Next time I may have to try that French Toast…
Speaking of Rain…
After brunch we headed over to the East Side. We needed to replace our pet fountain, the old one is finally wearing out. Most of this week has actually been sunny, but it started raining sometime last night, and it was coming down pretty hard at times this morning. We hit a section of Rothesay Avenue that was closed because it was under water. We made it to the mall though, and started to look for parking spot.
The front parking lot was full, so we headed around back and found a lake. We might not have realized just how much water there was, had we not seen some trucks driving through it (for the fun of it, as far as we could tell).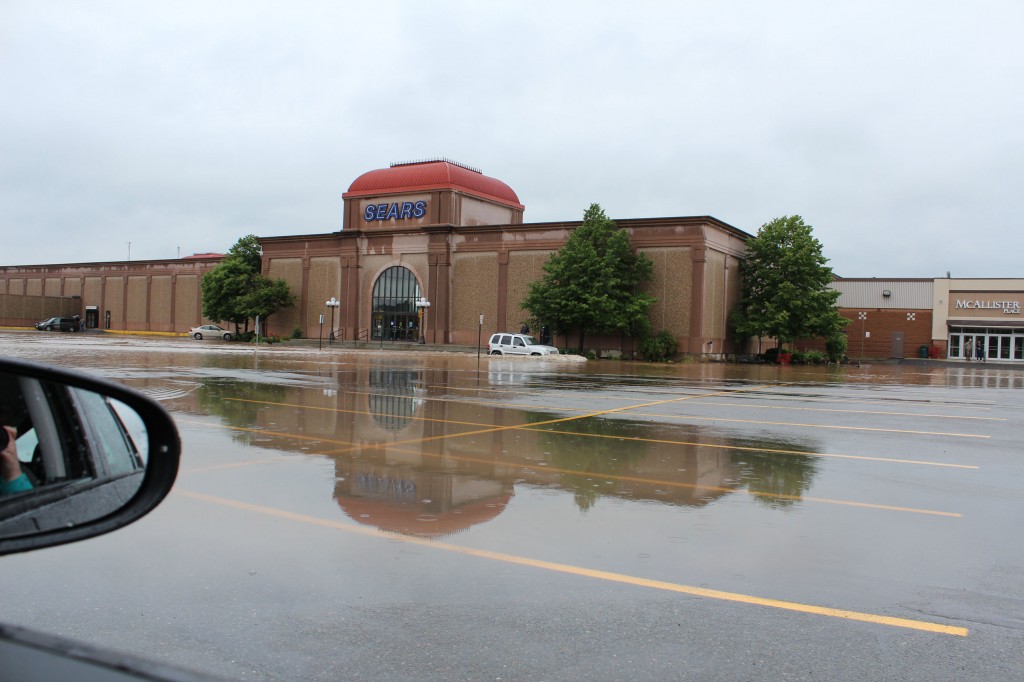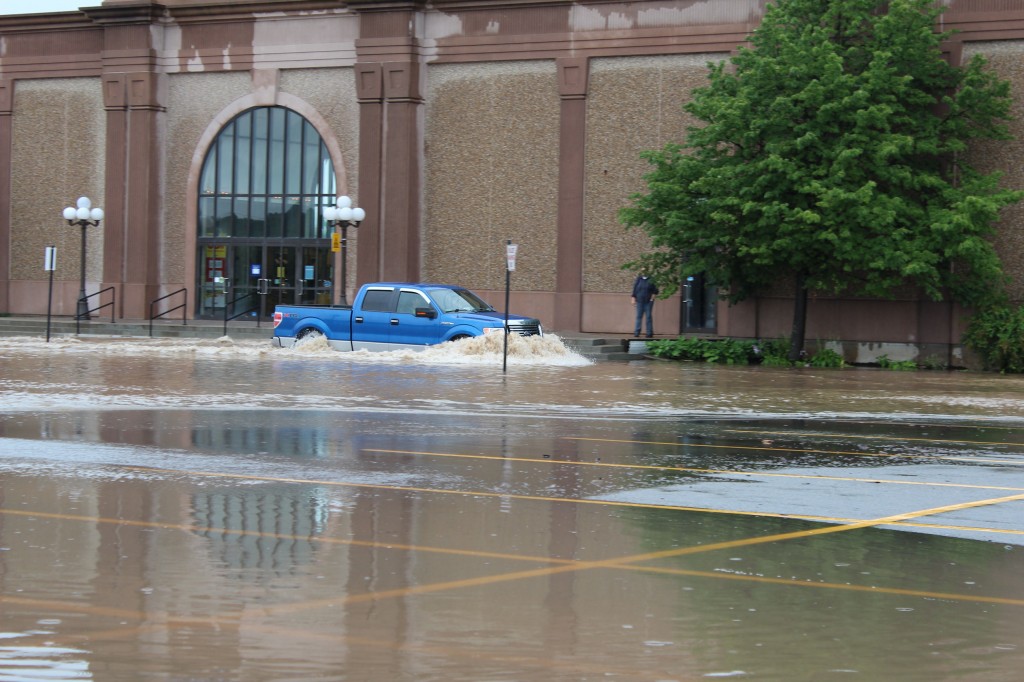 They were making waves – whitecaps in the parking lot. How crazy is that?
We decided that we didn't really want to go to the mall after all.