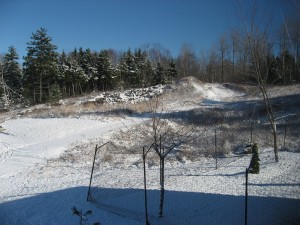 Our first real snow fall happened this weekend. At this point, it's new enough to just look pretty.  🙂
After the record amounts of rainfall we had early in November, we had a stretch of beautiful weather. On the weekend of the 13 & 14 I finally finished tidying away the garden for the season. It was warm and sunny – a fantastic weekend to putter around in the yard.
omehow, putting everything away in the fall is not as much fun as dragging it all out in the spring. I think it's actually less work, but it seems like more.
I was impressed to see that catnip plant still going strong and thought to myself that I should cut some to dry. Unfortunately it didn't happen. The weather did start to cool off the next week, and somehow I never got back out there. I think we were all settling firmly into winter mode.
Then yesterday it happened.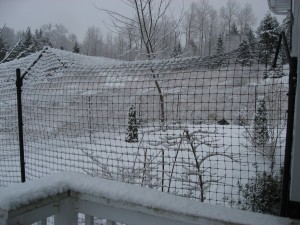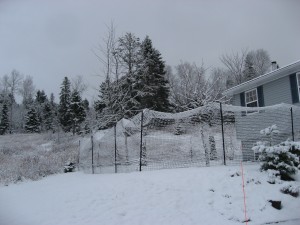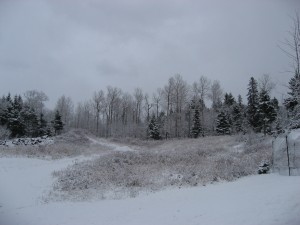 Of course, at this point, it could still melt and disappear completely. We won't cry if it does. But it's starting to look a lot like winter…
So what do you do on a snowy weekend? Fire up the crock pot!
I still had a few potatoes & carrots left from the garden. I did an inventory of the kitchen, picked up a few extras from the grocery store yesterday, and today we have been enjoying the aroma of Italian Chicken Soup (so named because it smells like Mom's Italian Chicken).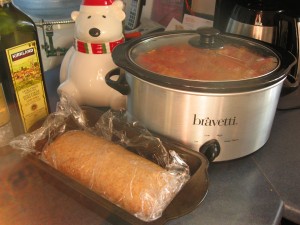 And what could go better with Italian Chicken soup than fresh baked whole wheat bread?
The bread is out of the oven now, and the soup should be ready by now too. Time to eat!