A fun lunch idea that we tried out – originally found here – homemade "instant" noodle soup.
The ingredients and flavorings are up to you, of course, but Thai Curry flavour was a no brainer for me.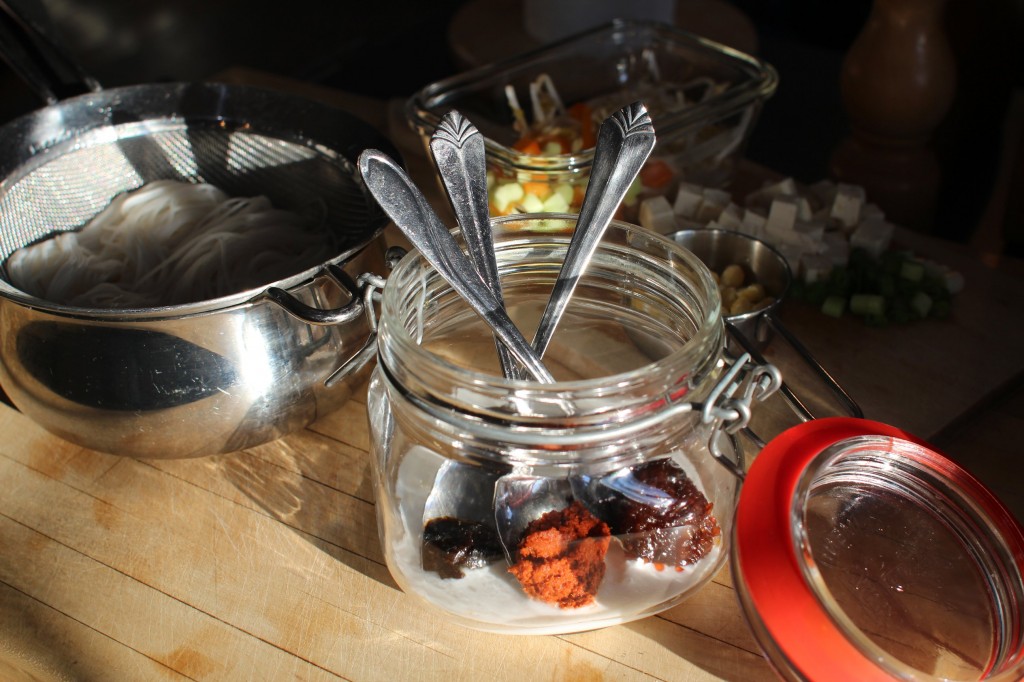 I used a little Better Than Boullion broth base, Roasted Red Chili Paste, Yellow curry paste, and about 2 tablespoons of coconut milk for flavoring.
Then in went finely chopeed bell pepper, broccoli stalk, bean sprouts and tofu. That was topped by rice vermicelli noodles.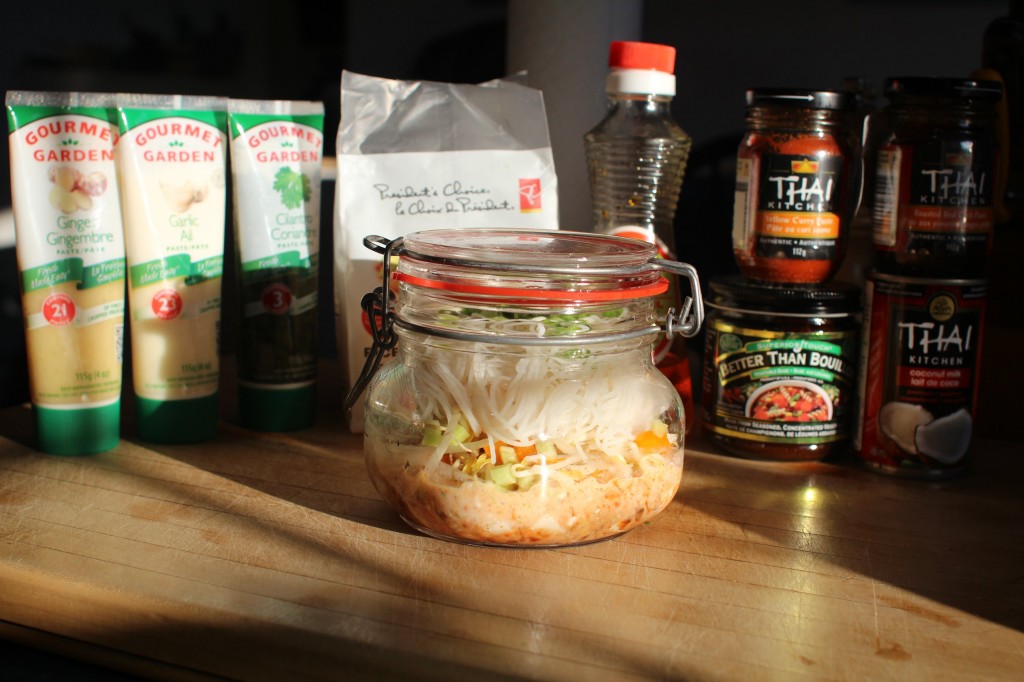 It's a good thing I take pictures isn't it? Ginger, garlic and cilantro paste also went in there, and then the whole thing was topped with some chopped green onion.
The jar can then be sealed up and stored in the fridge.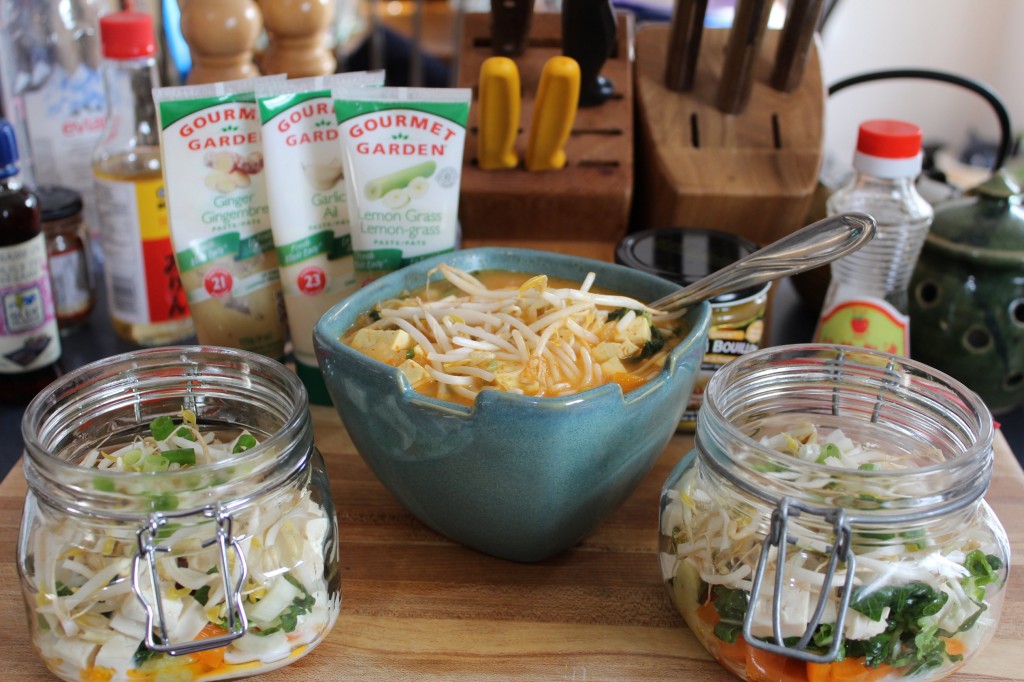 Cooking and adding the noodles is pretty quick, so that could be left to do later as well. I like the President's Choice vermicelli; the dry noodles are packaged as separate blocks and one block is the right size for a jar.
If you are at home, obviously you can combine your ingredients in a small pot, and prepare your soup that way – which is how I made the soup in the bowl above.
However, if your ingredients are packed in a jar, you can grab the jar from the fridge and take it off to work with you. Once at work, you can add boiling water from a kettle to fill the jar, close and seal the lid and let it sit, and a short time later you have soup in a jar for your lunch.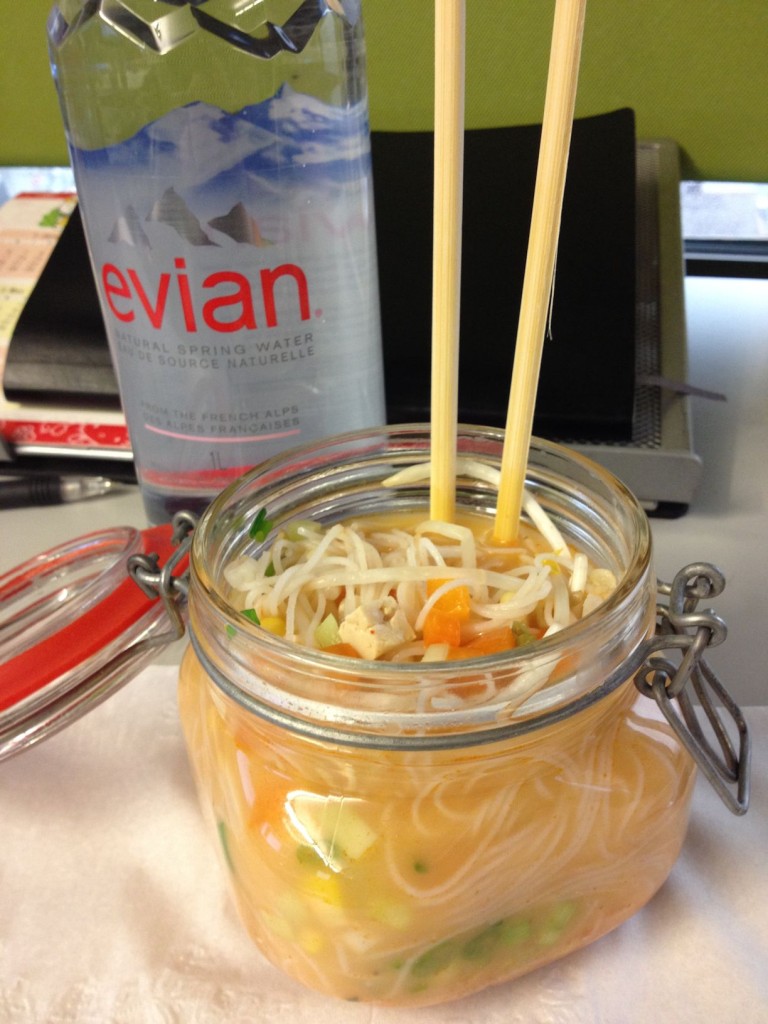 And if, one day, the kettle decides to stop working, hopefully you can find a bowl, add some water, and heat it up in the microwave.