The snow that we had in November did indeed melt. I think we had one or two dustings of snow, but nothing that lasted. It was actually quite warm for most of December.
Cory started his vacation on the 15, which meant I was going off to work every day wishing I was on vacation already. I was off as of the 19th though, and enjoyed some busy days puttering around. We did a little shopping, and found some treats for ourselves…
And I was in the mood to bake some treats as well…
Even the deer had some treats…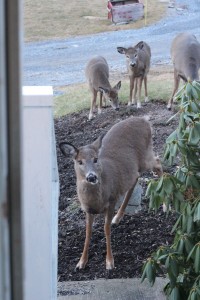 See? No snow!
We went home to the valley, and I finally managed to get photos of the pheasants that visit Jim & Lynne's yard.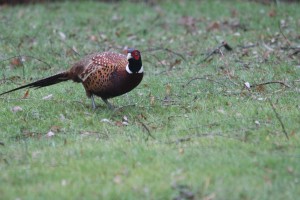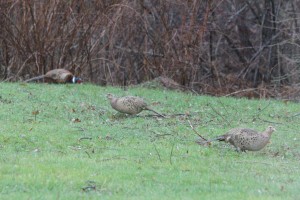 No snow there either! In fact, it was quite warm and spring-like. I think I heard that it got up to 18 degrees on the 25th?
It did turn colder after we got back to SJ, though it stayed clear.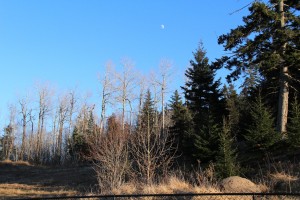 The cats were not too impressed by the colder temperatures, especially since we were having windy days. They were a little stir crazy, cooped up in the house though, so I took Zappa out in the yard with me on the 30th. He quickly decided he'd had enough and I don't think he was too impressed to find that the cat door was not open.
Vacation is winding down. Cory was back to work on the 29th, though I happily do not go back until Jan 5th. It's been nice having some time at home, getting a few things done. Monday is going to hurt a little bit. 🙂