Anna asked why I haven't updated my blog lately; I said "Because I spend all my time playing stupid computer games." So you can blame Cory.  🙂
Really, though, there hasn't been much going on except winter, winter, and more winter..We've  had lots of  rain, freezing rain, snow  with high winds, we've had a  blizzard, and cold weather. At the beginning of the season, the snow and ice can be pretty scenery; being stormed in can be an enjoyable change…At this point it's just tedious.
Friday morning we woke up to birds. We haven't seen many birds all winter – chickadees and crows, a woodpecker once or twice. Friday morning I saw cardinals, sparrows, juncos, and  the woodpecker was back for quite a while.
The cats were fascinated.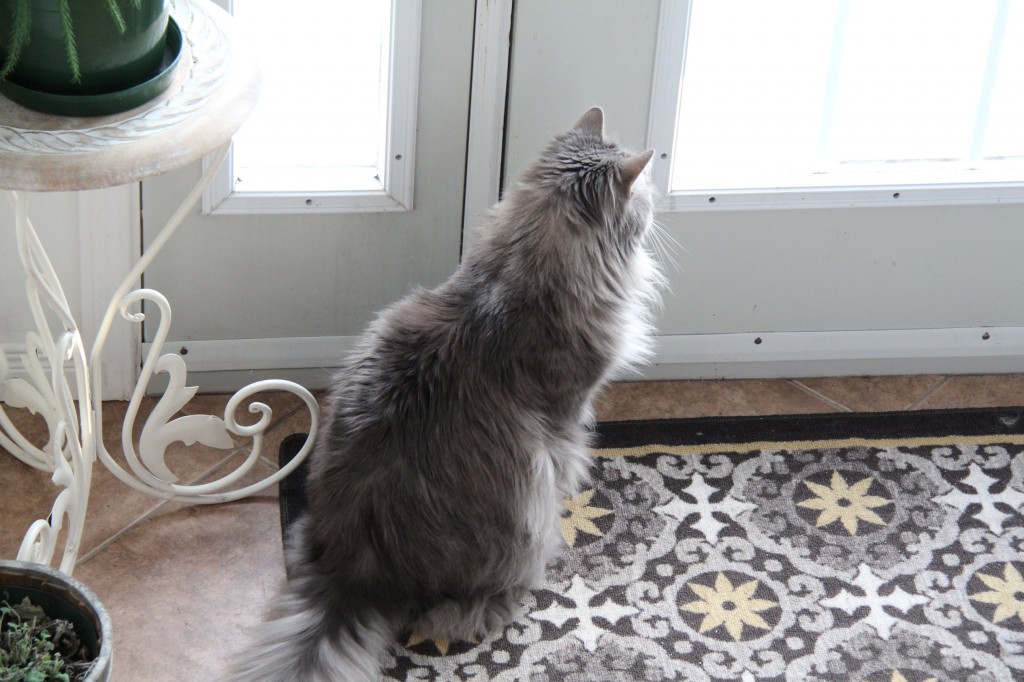 At one point, we saw a bird fly through the house. Quickly followed by Frank running up the stairs and into the kitchen. I was sitting in the living room working on my laptop, and Cory was home too for what was supposedly a day off. I asked him to go open the patio door, but by the time he got out there, Frank already had the bird in mouth. Cory chased Frank into the living room where he reluctantly dropped it, poor little chickadee.
Cory grabbed Frank, and I grabbed a pair of gloves. The bird was lying in it's back, but the legs were moving now and then, so I gently picked it up and it immediately started fluttering in my hands. Cory opened the patio door for me, with Frank struggling all the while. I stepped out on the deck, and as soon as I opened my hands the chickadee flew away, so hopefully no harm done.
The birds must have made a mess at the feeders during the day though, because we had a pack of deer checking out the area Friday night.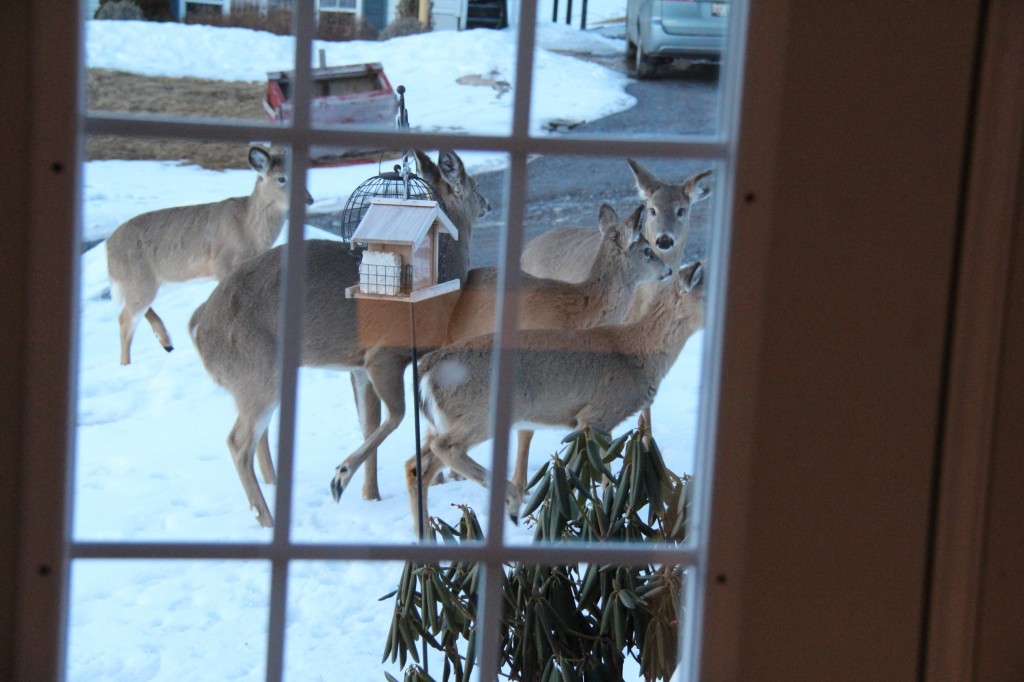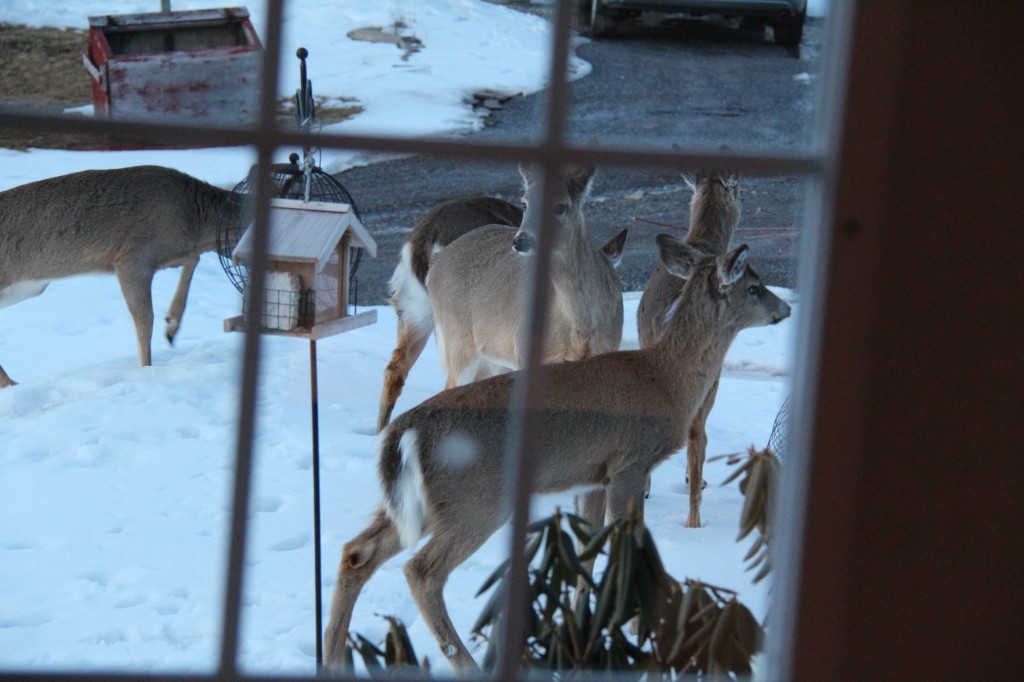 Yesterday was supposed to be rainy/icy/snowy again, so I thought all the birds might disappear, but they were back.
And it's a been a busy morning at the feeders again so far today. It seems like the birds have decided it's spring. Let's hope they are right!