We've been getting some nice weather finally. Yay for above 0 temperatures! Inching into double digits even!
I've seen robins hopping around in the yard. A sure sign of spring, right?
Friday & Saturday were busy at the feeders again, I got some good shots of the woodpecker – actually, at one point I saw two, but by the time I grabbed my camera the second one was gone.
Saturday was a beautiful day. Frank spent quite a bit of time sunning himself on the deck. He decided he wanted me to hang out with him, so I enjoyed some sun as well. Then I decided to check out the yard; I haven't been out there since the snow started falling in December.
It's pretty wet out there, I was squelching around.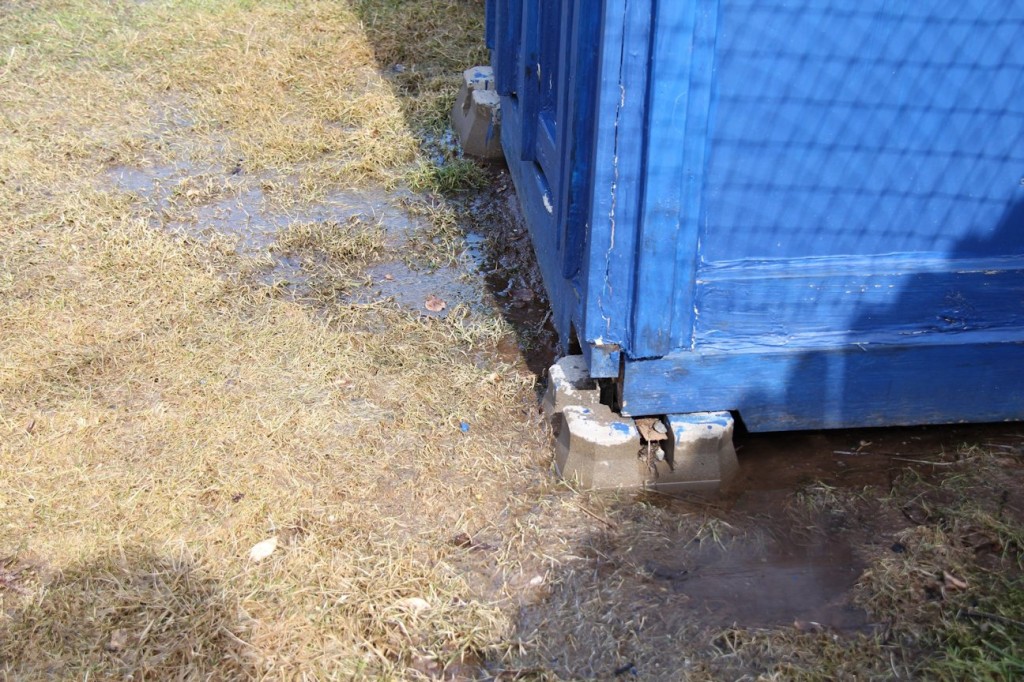 There are signs of life poking up in the garden…not that any of it is lasting very long I imagine. There are definite signs that the deer have been hanging out in our yard as well. Still, it was nice to see signs of life.
I could not get Zappa's attention – the  birds are just way too interesting.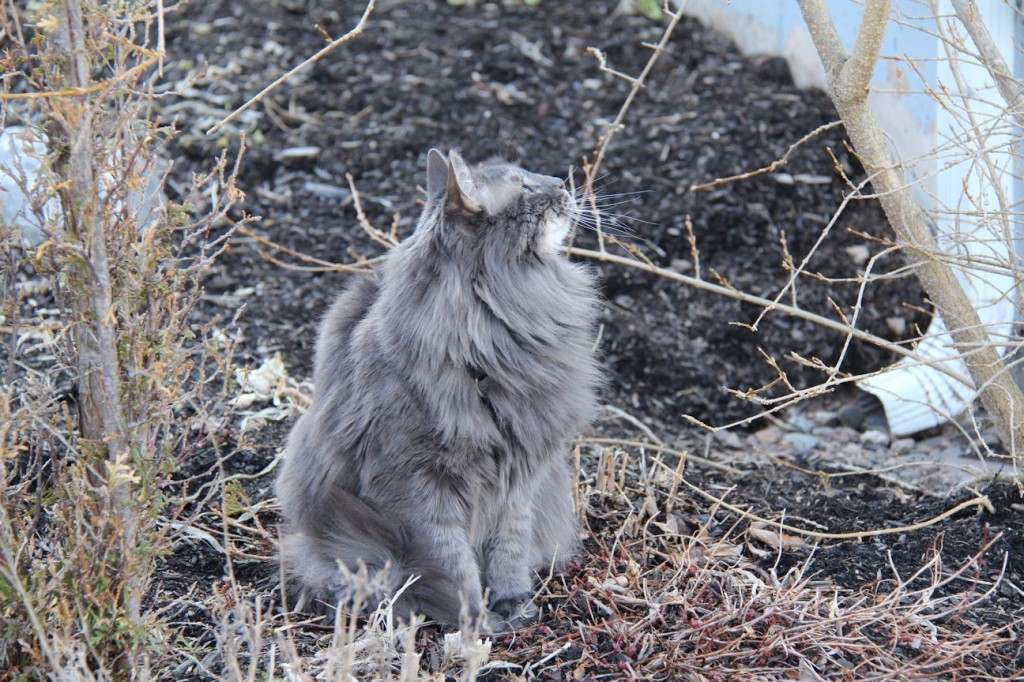 And, finally, the view of the devastation from the other side…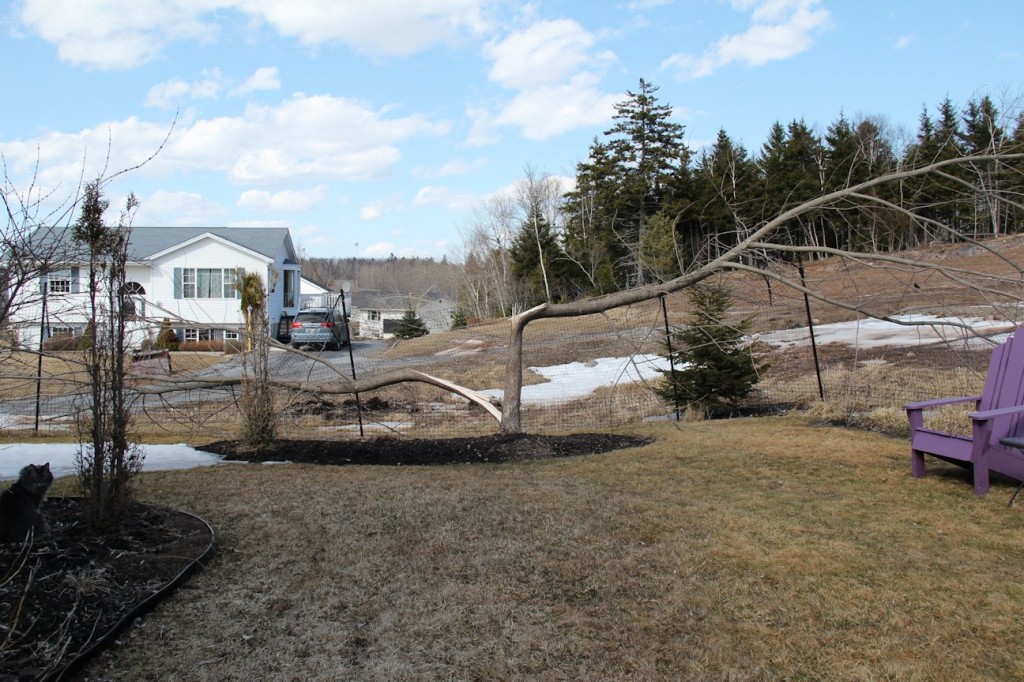 We have some work ahead of us.