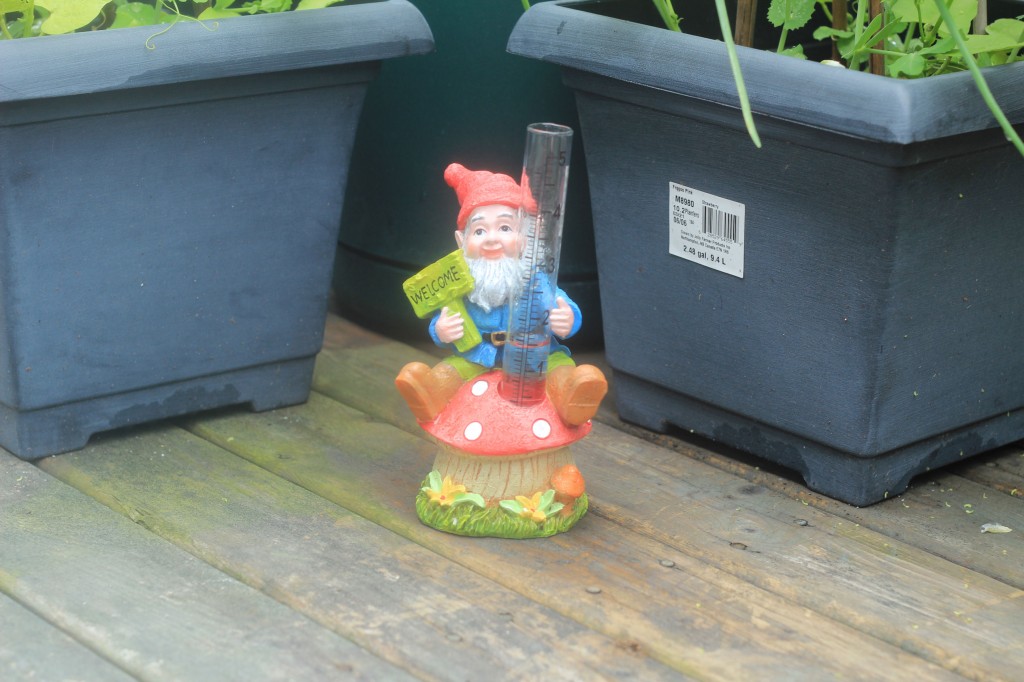 After a streak of dry weather,we finally got some rain.  I was glad to see it – I've been trying to keep the garden watered, but the lawn was getting kind of crispy. It was kind of nice actually – the cats weren't constantly begging me to take them outside, we had no place to go, nothing  urgent to do, just a quiet & relaxing weekend at home.
I'm not normally a fan of garden gnome statues, but I liked this little guy with a tube for measuring rainfall. And maybe he's more like one of the Seven Dwarves? He is sitting in a corner of the deck with some planters.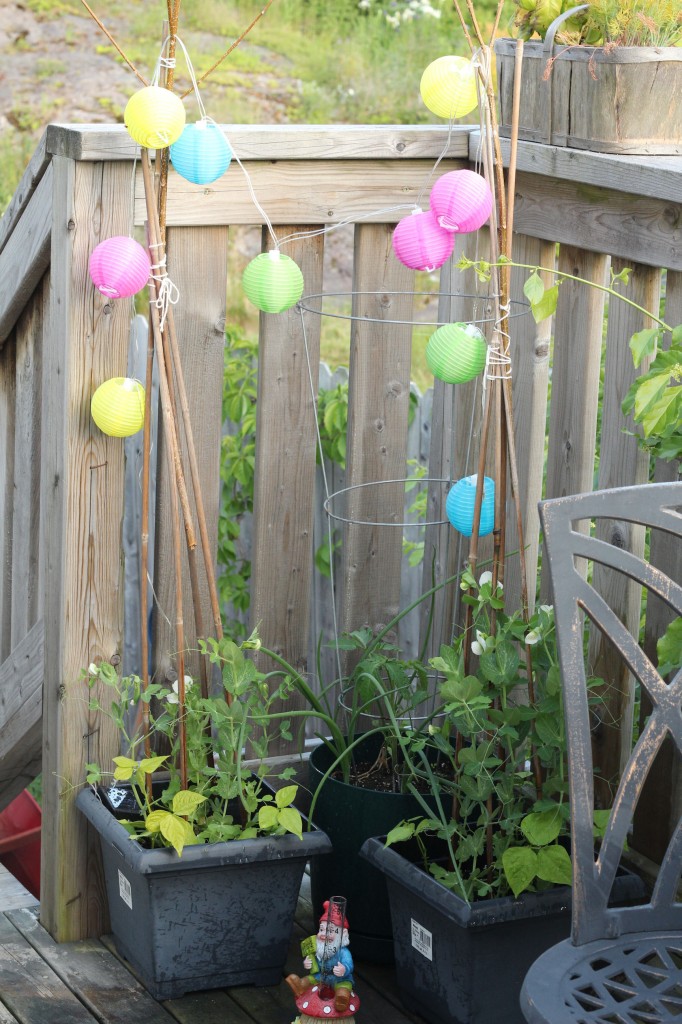 There he sits, waiting for rain, guarding the peas and beans. At night, he has some solar lights to keep things festive.
The pea plants have lots of blossoms, and the other day I noticed that I will soon have a few Snap Peas to pick.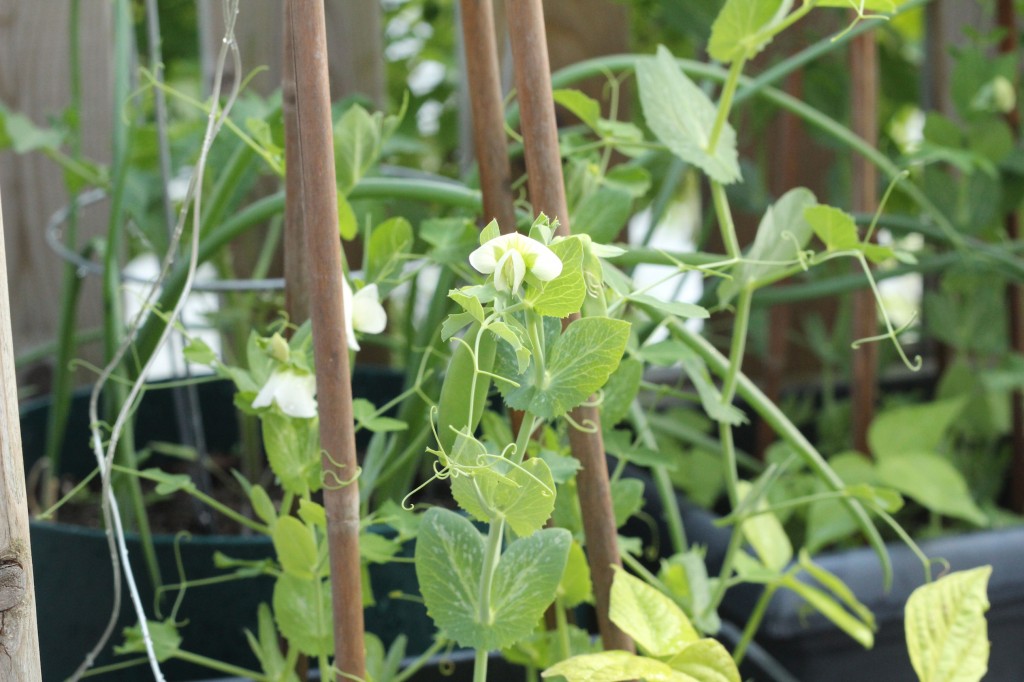 I love this time of year!