Spring has been happening and so far it's been fabulous.
Cory arrived home from, his fourth trip to Japan, Friday night of the Victoria Day weekend. He was pretty tired of course. The weather was perfect all weekend and I spent most of it working in the yard & garden.
By Monday night Cory was complaining of allergies and feeling exhausted. By Tuesday he knew he was sick. I was pretty tired on Monday night from all the yard work, but Tuesday morning I woke up feeling great. Wednesday morning I felt awful – tired and achy – and thought all the garden time must be catching up with me. By Friday I knew I was sick. 🙁
We're both feeling better now though, and we've had another nice weekend. Yesterday was a busy day, but I did stop at a garden center to pick up some plants and this morning the cats and I enjoyed some outdoor time.
…That was written on June 4 and I had every intention of finishing…And now it's June 17…On we go!
In my defence, that was a very busy weekend. And I have been trying to weed and put in transplants and tidy up the yard, so I've been keeping busy. But since it's almost summer now, maybe we should look at some highlights from spring?
In May, while Cory was in Japan, we had Forsythia and Cherry blossoms.
Cory came home from Japan, bearing Kit Kats.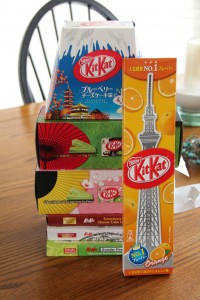 Which I did ask for, though I was not expecting so many! So far the Annin Dofu Flavour are the favourites, and we only have a small  box of those so they won't last long.
In June, petals fell from forsythia bush and cherry tree, and leaves took their place.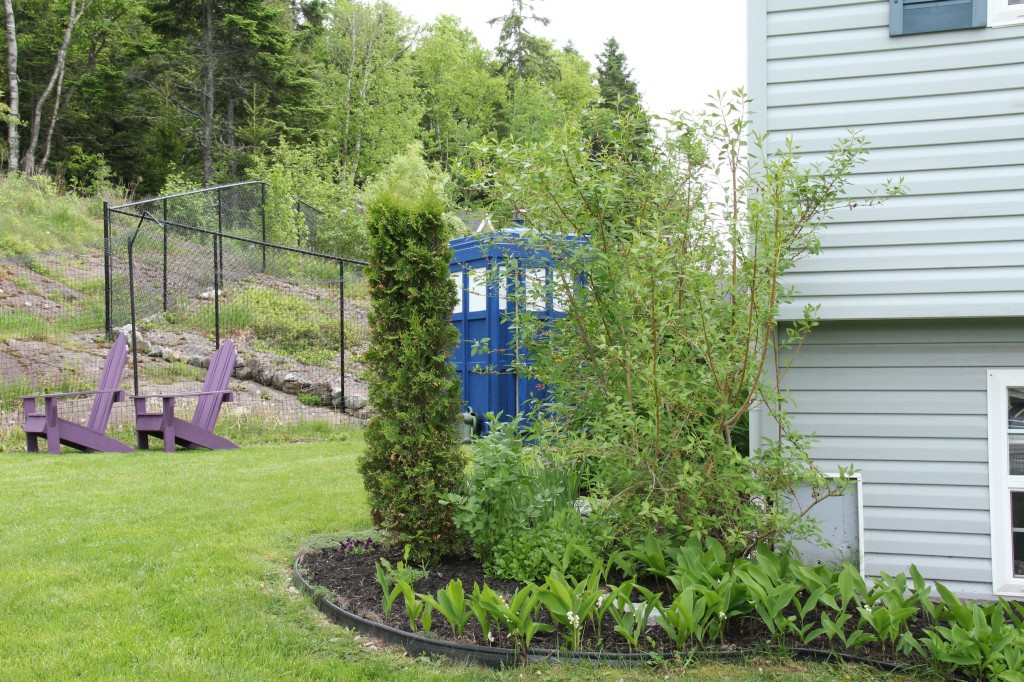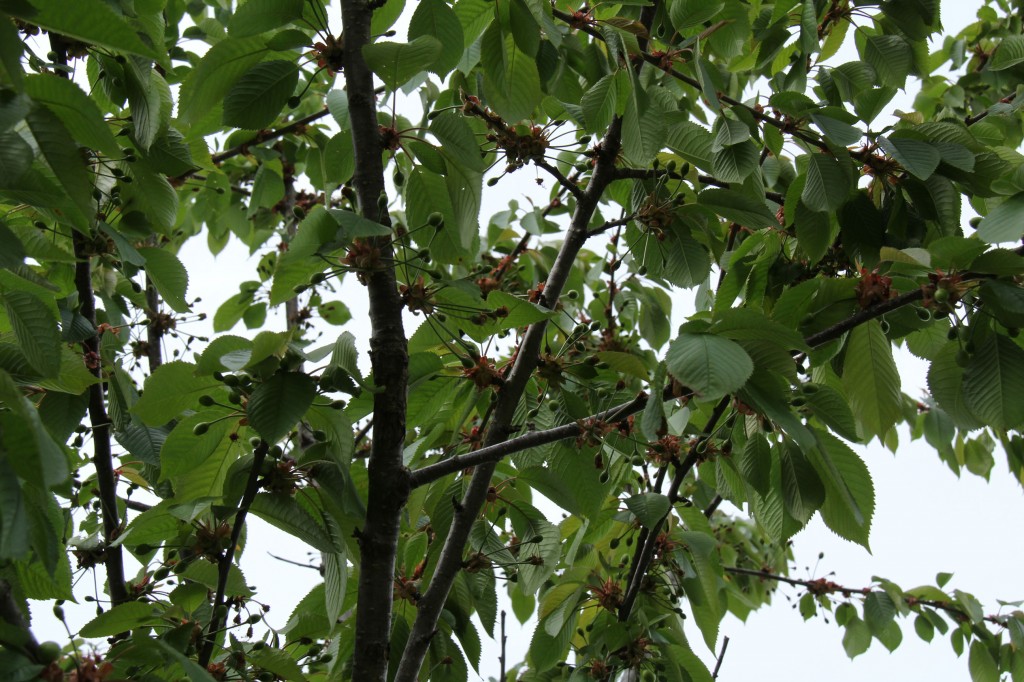 And Lily of the Valley bloomed…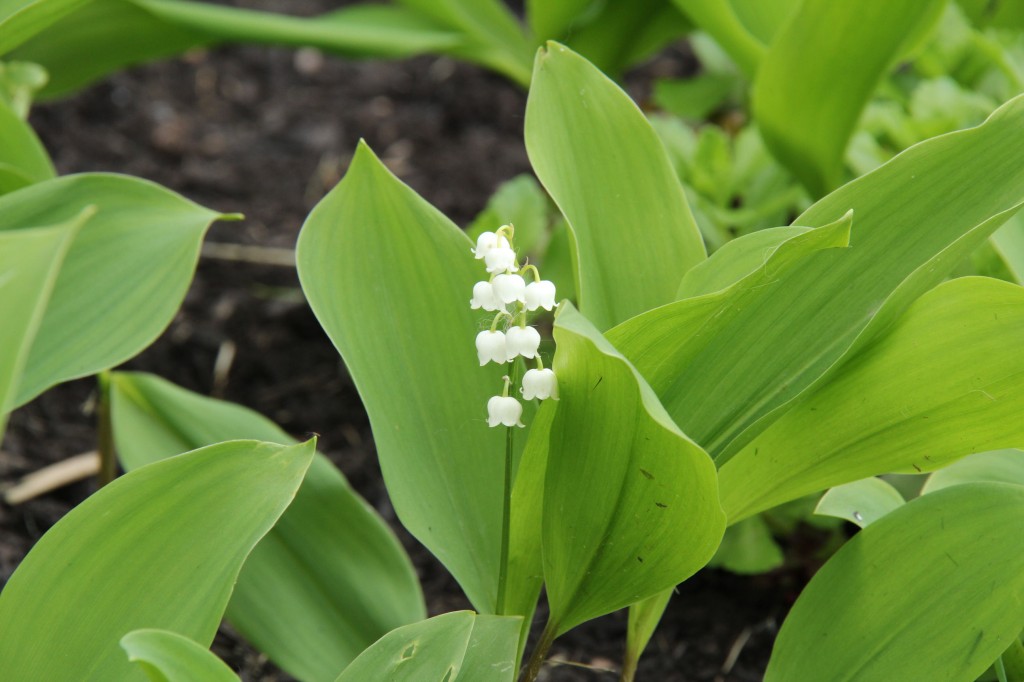 Our cherry tree is loaded with cherries. We need to come up with a way to keep the birds out of the tree. We've been in this house for 10 years and never once managed to pick a cherry off that tree.
The cats and I have been busy…Okay I have been busy, weeding and planting; the cats just want to be out of doors.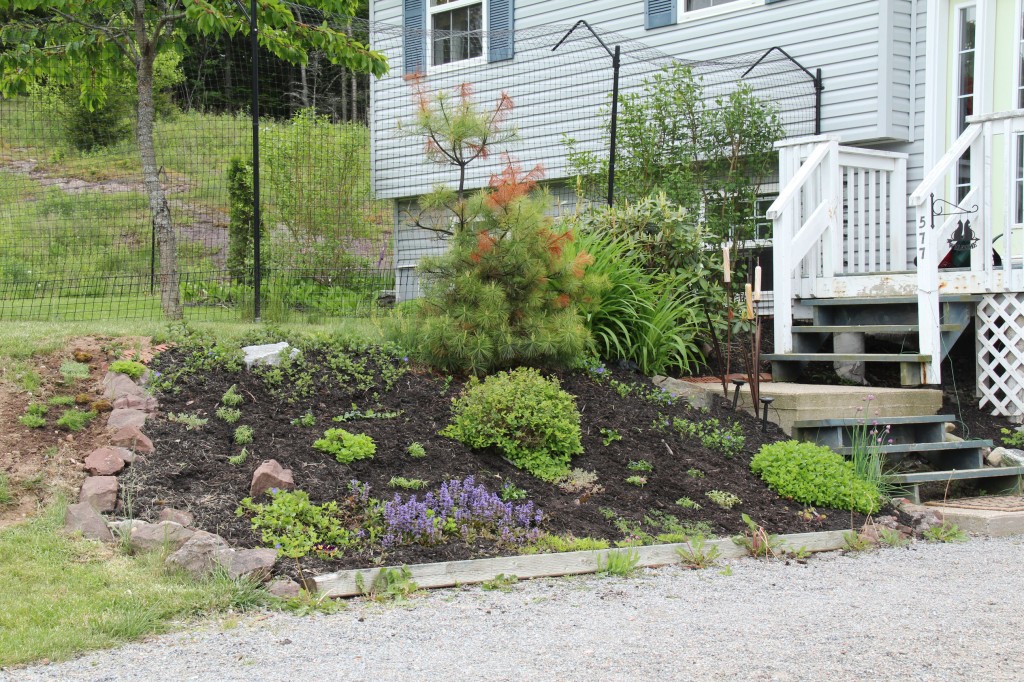 My Irises are in bloom, the Honeysuckle is well on it's way, and this Catmint just keeps getting bigger every year. I think it's trying to take over the garden. Fortunately, it's quite pretty.
Thank you Anna, for the kick in the butt I needed to get posting again. Next February, when I am sick of winter, I will be happy that I can come back to this and remember what spring looks like! I have some other photos to post of things around here, plus more from our Japan trip. I won't wait so long to write the next post, I promise!