Counting down the days until spring. I was walking from the kitchen today and happened to glance down and see a visitor helping himself to my rhododendron bush. It made me think of garden season.
Frank is counting down to warmer days and drier ground. He was pretty convinced he wanted to go out for a walk today, but we barely made it past the bottom step from the deck. Frank  couldn't find any dry place to set his paws, so back up we went.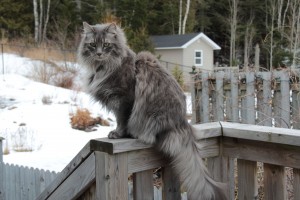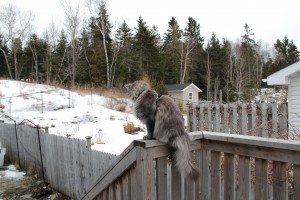 And counting down just a few more days until I leave for 10 days. I was folding laundry and trying to figure out what to pack today. This is what I ended up with of course.
Soon…