With my new camera, I got a 18-55 mm lens and a 55-250 mm lens. Friday was a beautiful sunny day, and after work I took the cats out on the deck to get some sun, and my new zoom lens out to play.
Sitting on the top step, I can see this lilac bush in our neighbour's yard.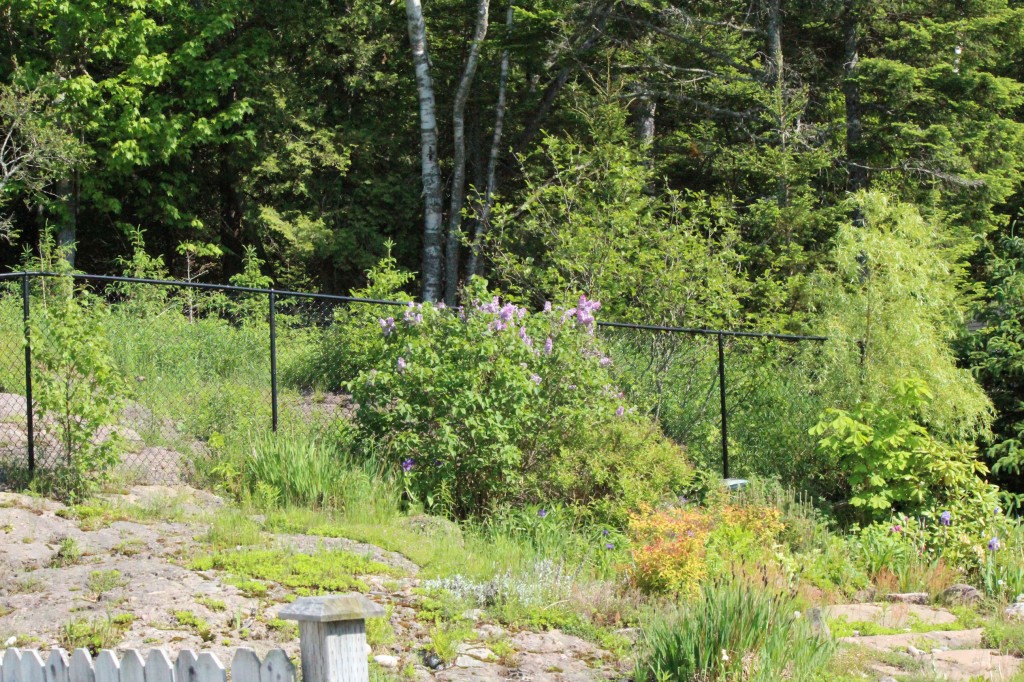 Let's have a closer look…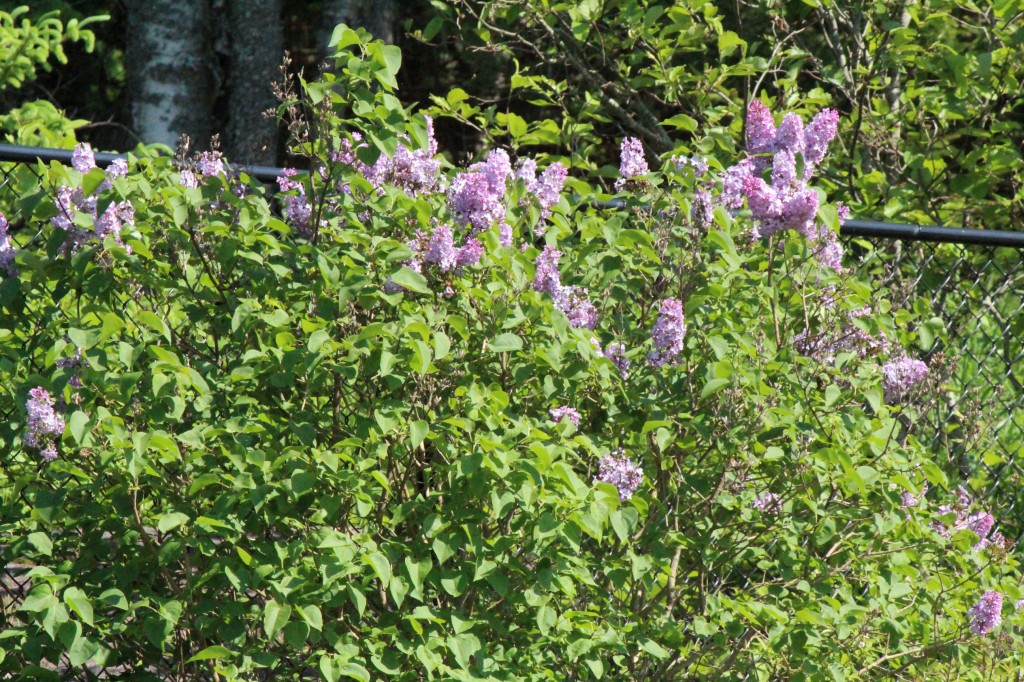 Not too shabby.
Still from my seat on the top step, I took this photo of Zappa.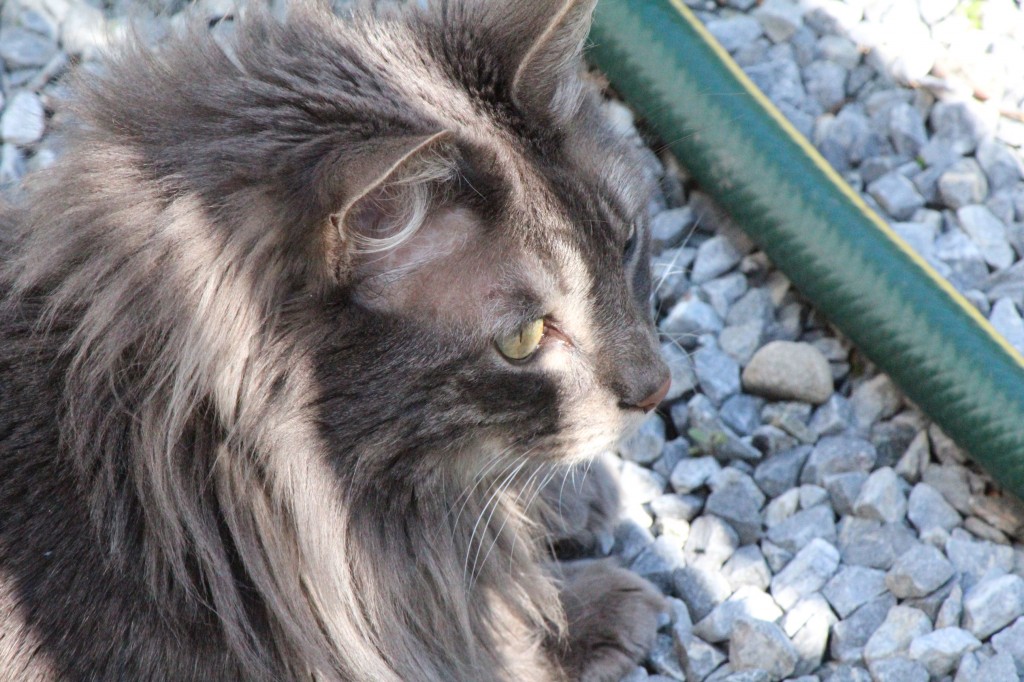 Then I stood up to shoot over the deck railing.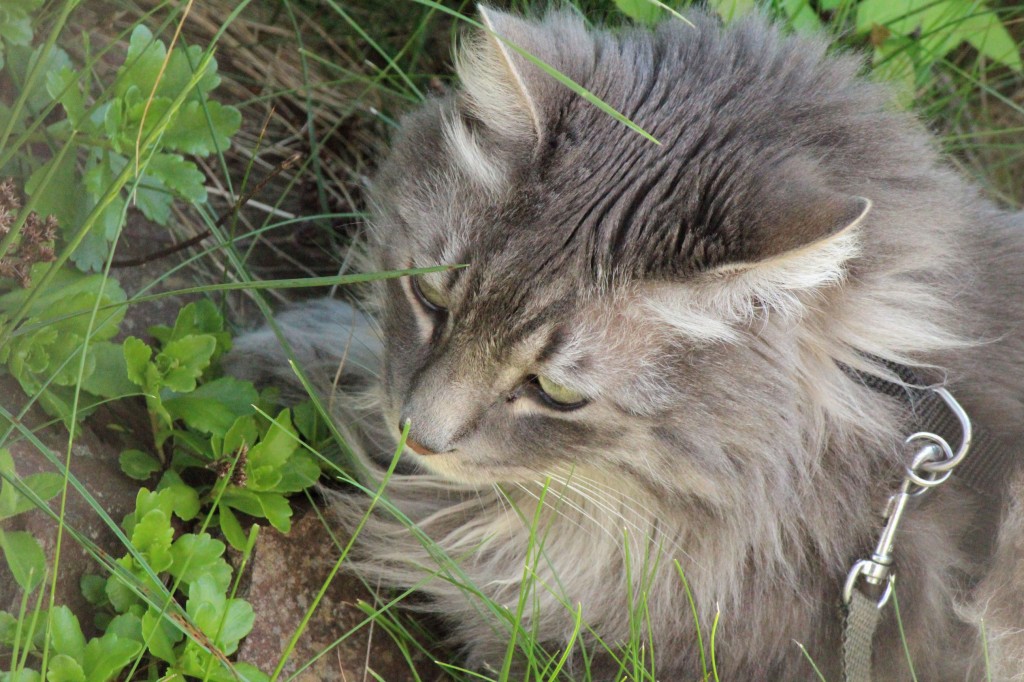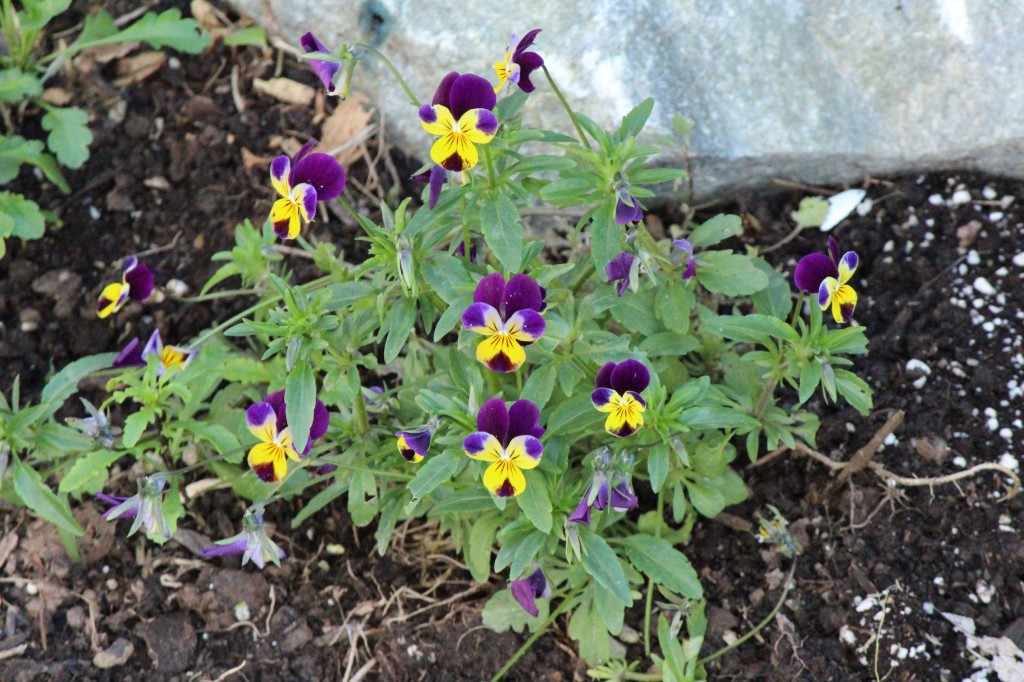 This is fun!
Then I ventured down to ground level for two last shots.