Why don't I blog much these days? Well…There hasn't been much gardening going on; since the demise of the deer fence it is really hard to grow anything.
Aside from that, I don't know. I can't seem to motivate myself to sit down and do it lately; not much to say I guess?
The one thing that I managed to grow successfully this year is Cayenne peppers, in pots on my deck. So we've been cooking things to use hot peppers, which is okay by me!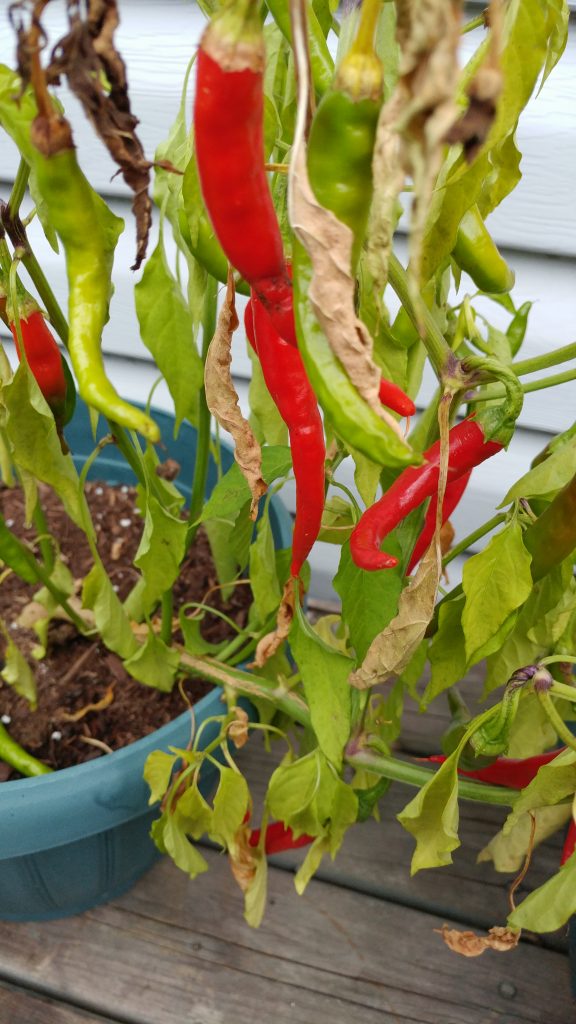 I've been playing around with some painting on my own. It was actually a year ago this month that I went to my first Van Vino Sip & Paint event. Painting is one of those things that I've always wanted to do, but didn't know how to get started.
After half a dozen Van Vino nights, I decided to give it a go. The nice thing about painting on my own at home is that I can take my time. I'm finding it's easier to work in stages, to let the paint dry in between, to come back and look at the work in progress after taking a break.