It was a snowy, snowy month. Saint John got six feet of snow, which is apparently a record. Yay?
Another weekend, another snow shoveling session…
Poor TARDIS, buried in the snow.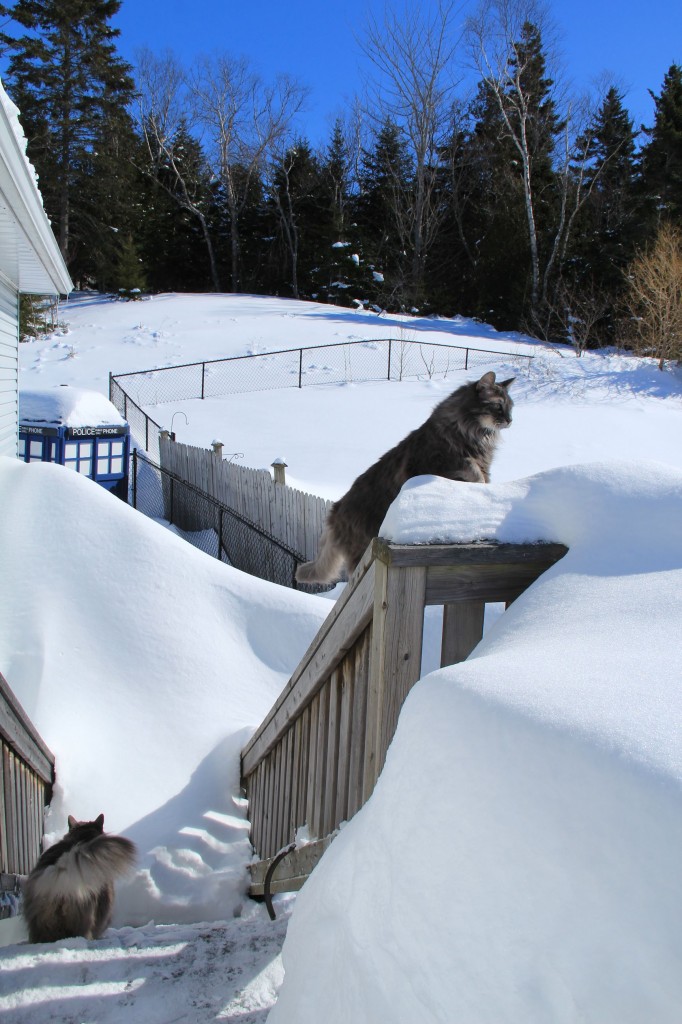 At least we are getting some warm, sunny weather. It feels good!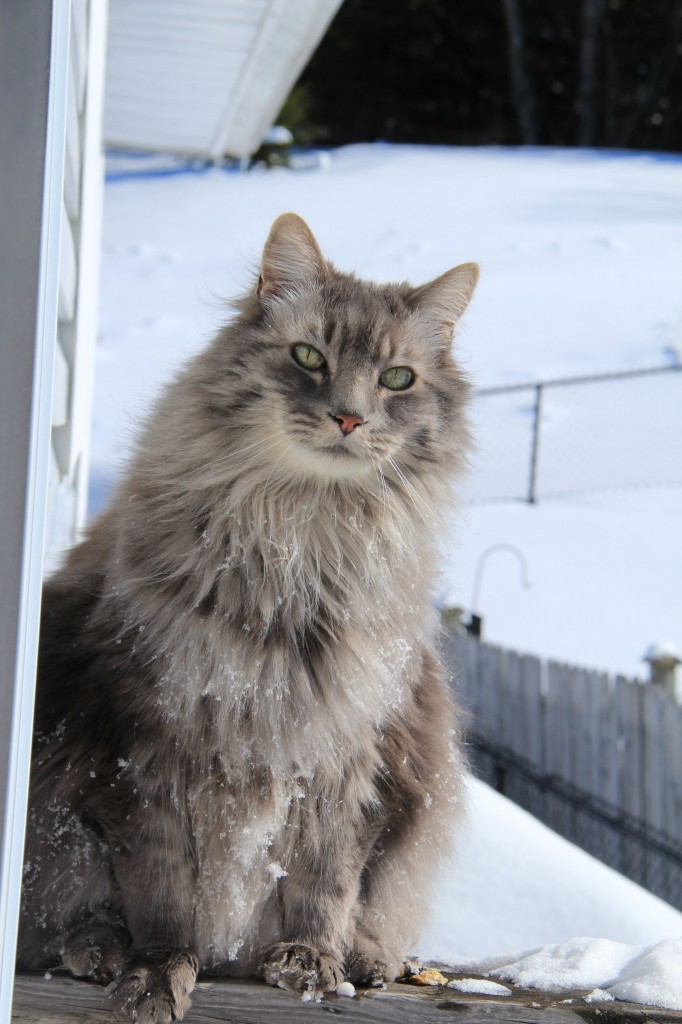 I love this shot…Feeling the sun and sniffing the air..I hope he is catching a whiff of spring.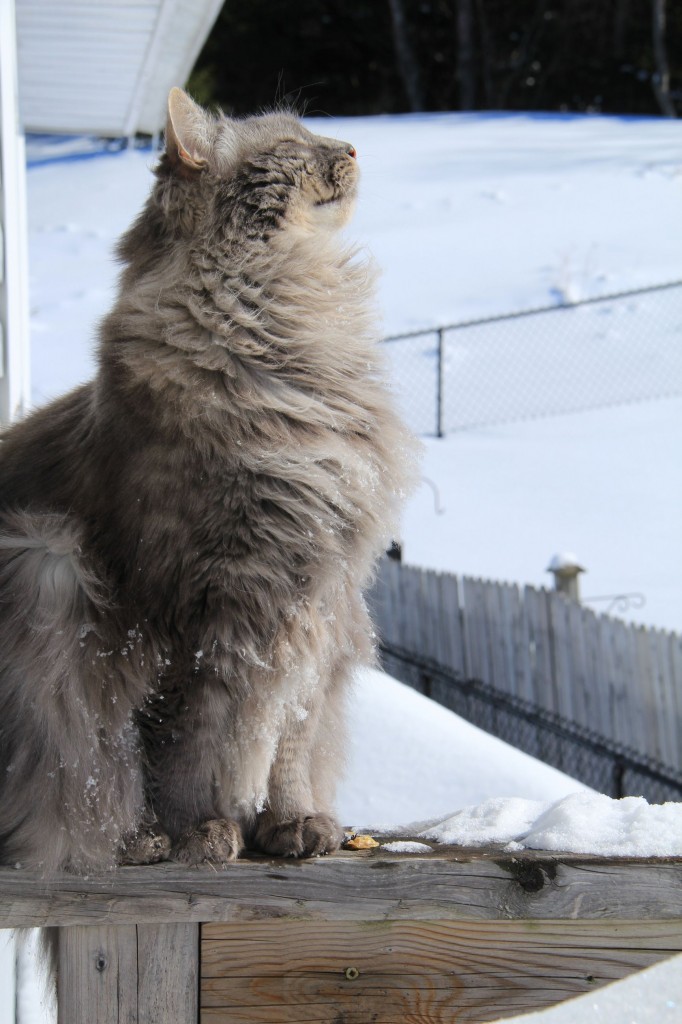 The light is bravely shining through the snow…If I could get through the snow, and knock on the door, do you think The Doctor would take us away to someplace tropical?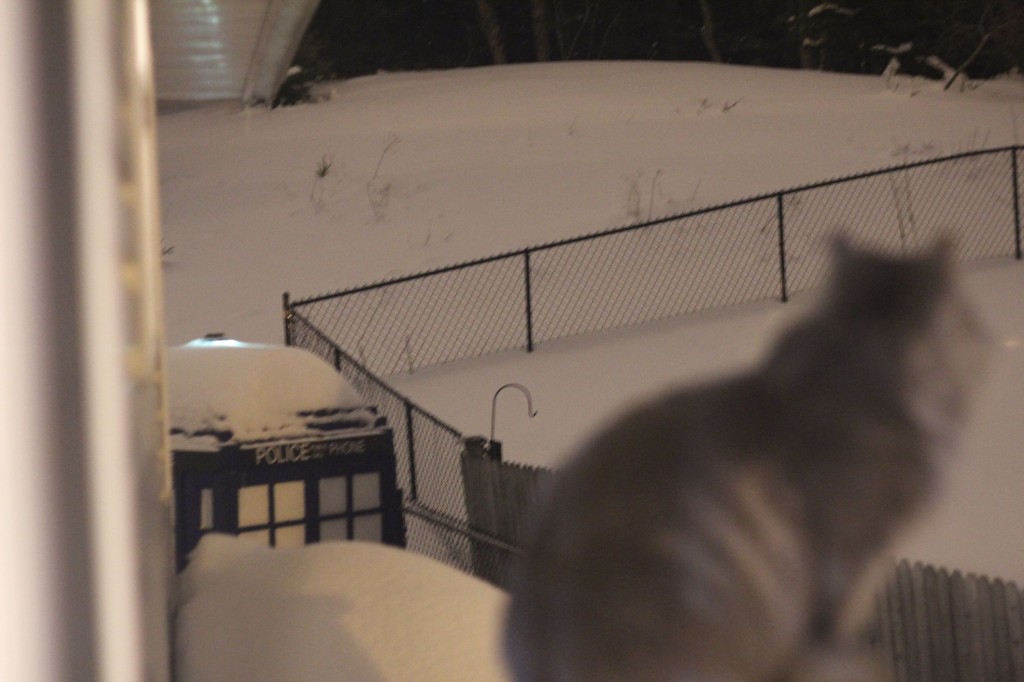 We plan our weekends around the snow storms now; when do we grocery shop so that we don't have to go out in the stormy weather?