AKA Candace & Cory's 12th wedding anniversary!
We had a busy day. We had to be up early because the cable guy was coming with a new modem (there were a lot of power outages in NB due to the ice storm; some went for days without power. Our power was off for all of 2 hours, during which we weren't even home, but that was enough to fry our cable modem),  plus the maids were coming. Then we had to run out to do some last minute errands.
Trees and bushes are still coated in ice, and I've been wanting to get out with the camera during a sunny period, but somehow I keep missing  it. When we got home from our shopping, I did go out and tramp up the hill for a look around.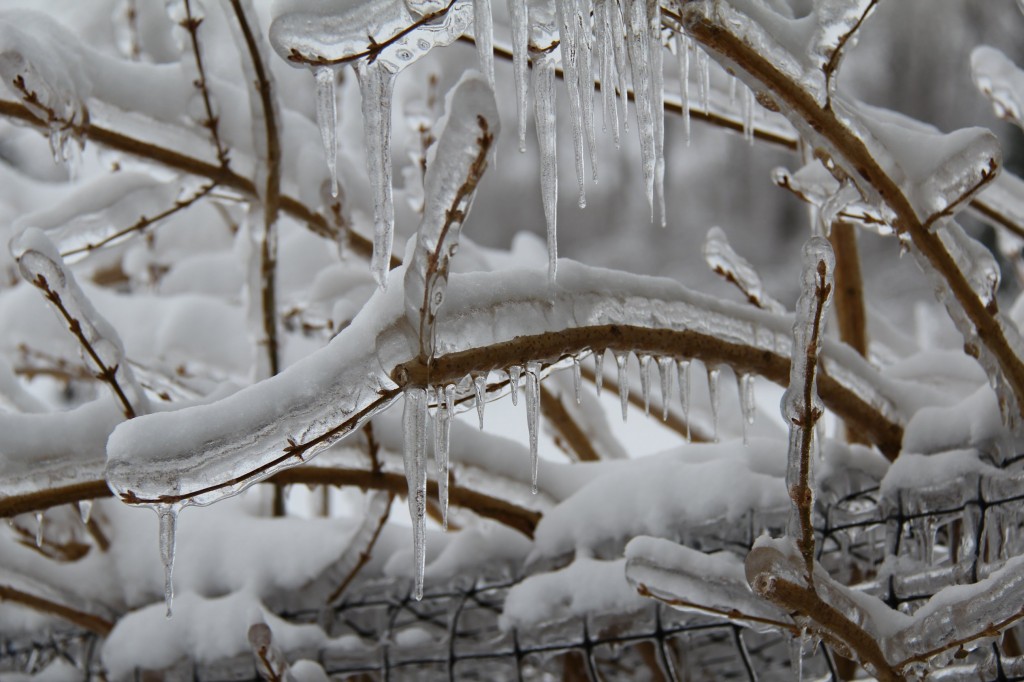 Then we got busy getting things ready. We had rearranged our living room a bit at the start of our vacation – we keep trying to make our tiny room feel less crowded.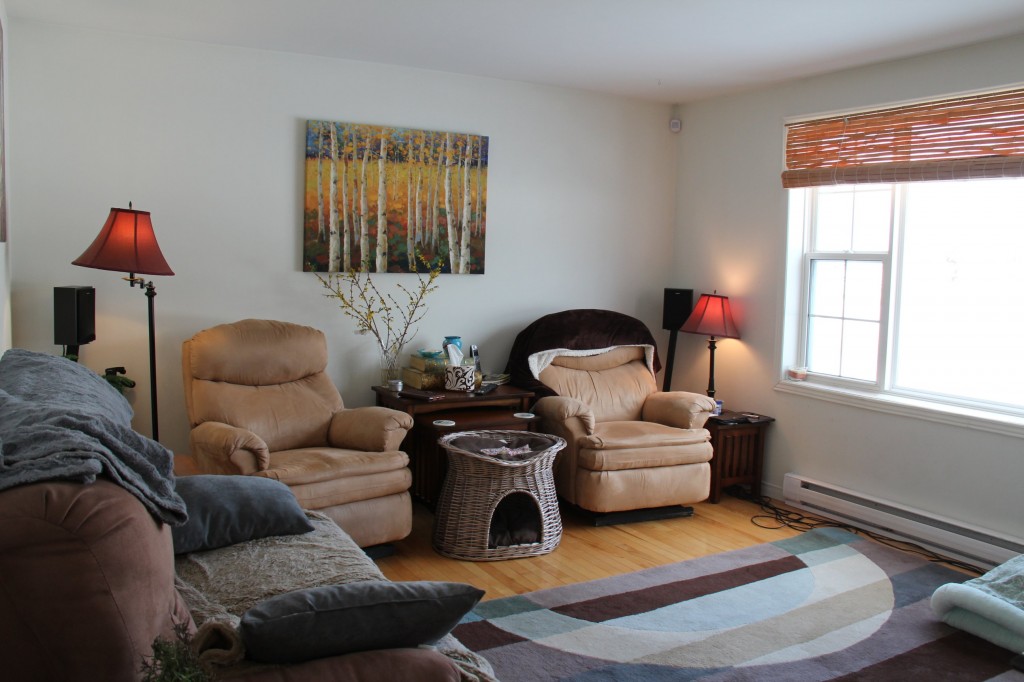 We got a mat for  our entry way. As soon as we put it down, Frank had to check it out.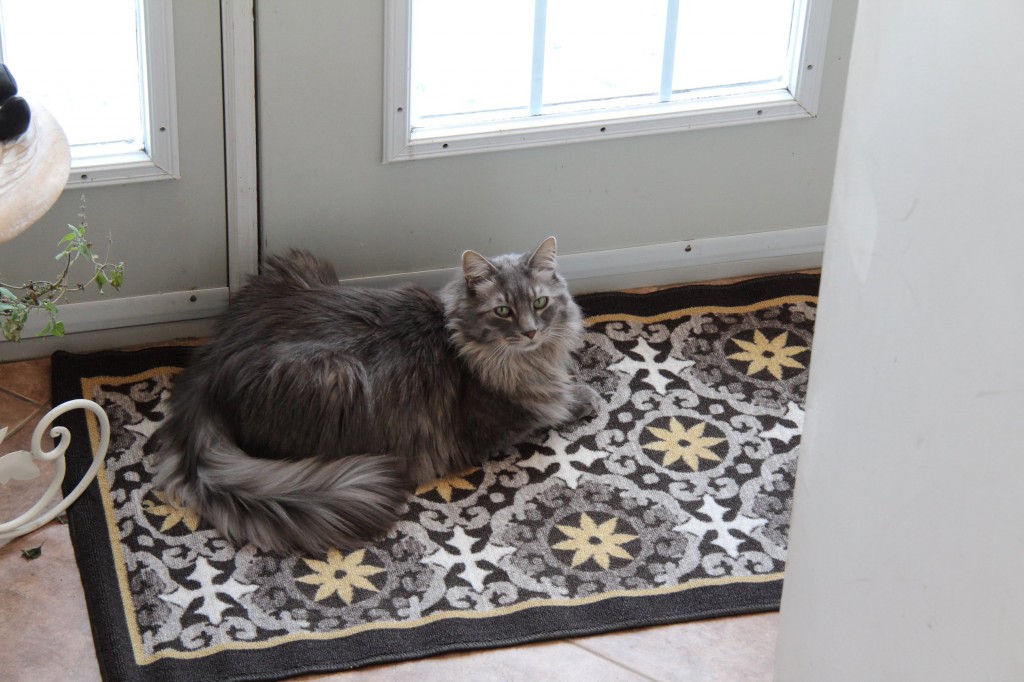 We expanded our dining room table to full size for the first time. We had to move the dishwasher down to the end of the hallway, and it took us a few minutes to figure out how to get the extra pieces out, but once we had that figured it was pretty easy. I took some pictures as we were setting up, before people arrived, because I had a feeling we'd be too busy later…which we were.
Do you like my Tardis lights?