Since the first snow storm of the season, on Sunday, December 15, winter has not let up. We had another storm on the following Wednesday, then freezing rain on the weekend. The weather was decent enough for us to travel on Monday, the 23rd, but I think we've had snow almost every day since then.
We headed for Nova Scotia on the 23rd. They have had their share of the snow and ice, and it snowed every day from the 24 – 27, but that didn't stop us from having a good visit.
Nathan is enjoying all the snow, since it is good snow mobile weather.
And at Cory's parents' house, I enjoyed the bird watching, along with the hospitality.
On the 2nd day of our visit, our cat sitter mentioned that the tree out front was bending over a lot from the ice. I was hoping that it would be okay, but when we arrived home on Friday night, we could see that the tree was down.
As a matter of fact, as we were able to the next morning, the tree split in half.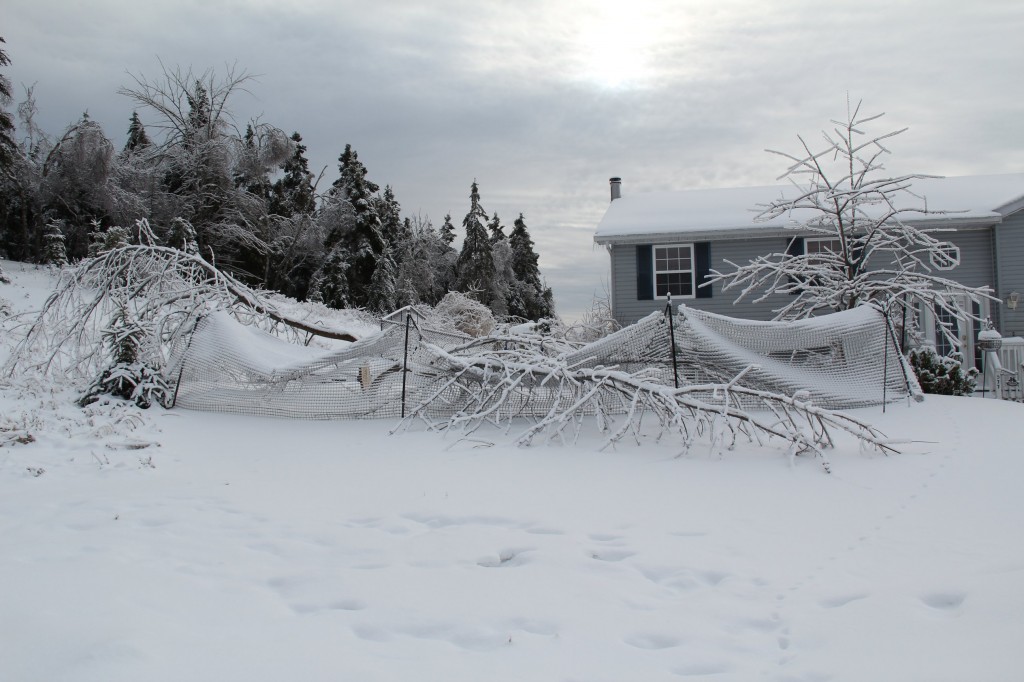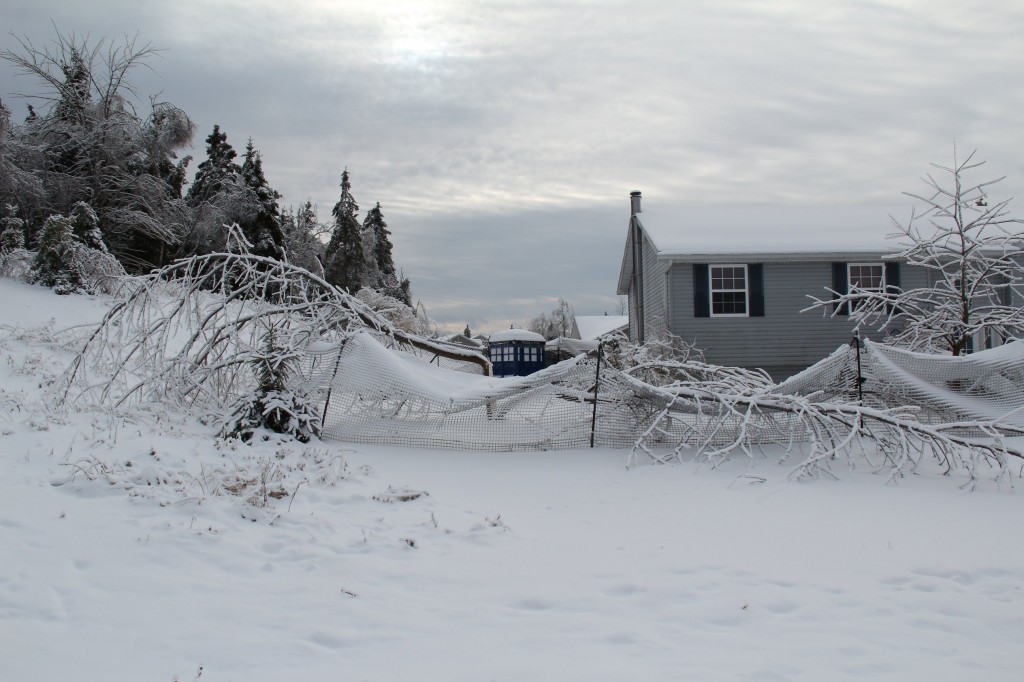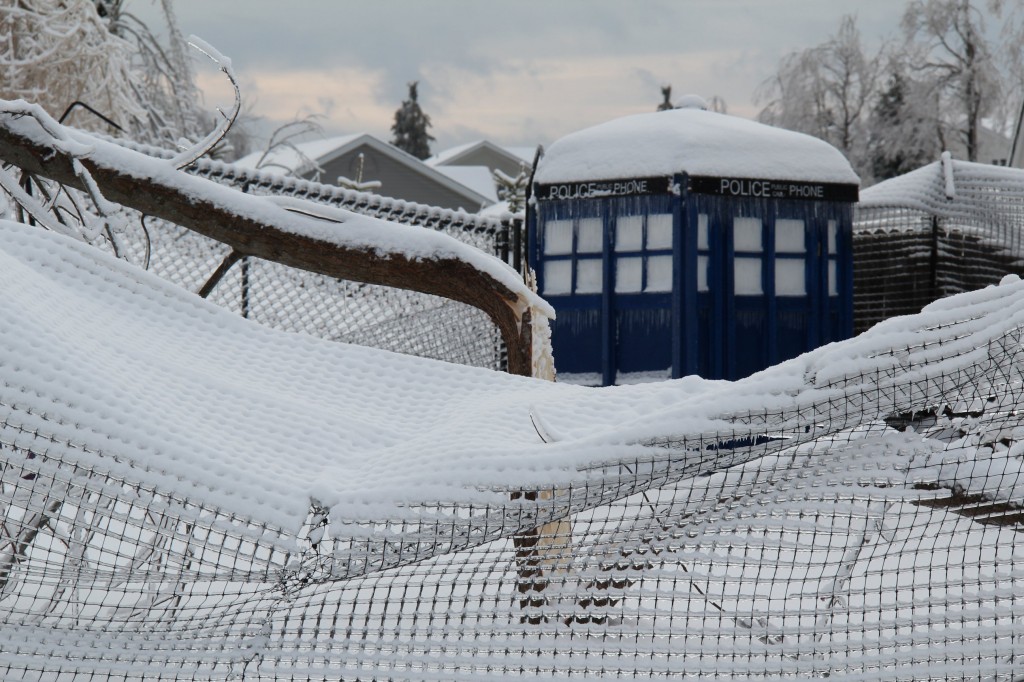 The fence is in pretty rough shape as well, so it looks like we'll definitely need to replace it this spring (after two years of talking about it).
This put a bit of a damper on our homecoming. We only have 3 trees in our yard, and this was my favourite; the yard will look very bare without  it.
When I went out with my camera, I came out through the garage and left the doors open so the cats could follow me if they wanted. Frank came out right away, and walked with me while I  was checking things out. There is a pretty thick layer of ice under the snow, but I managed not to fall down. That felt like an accomplishment.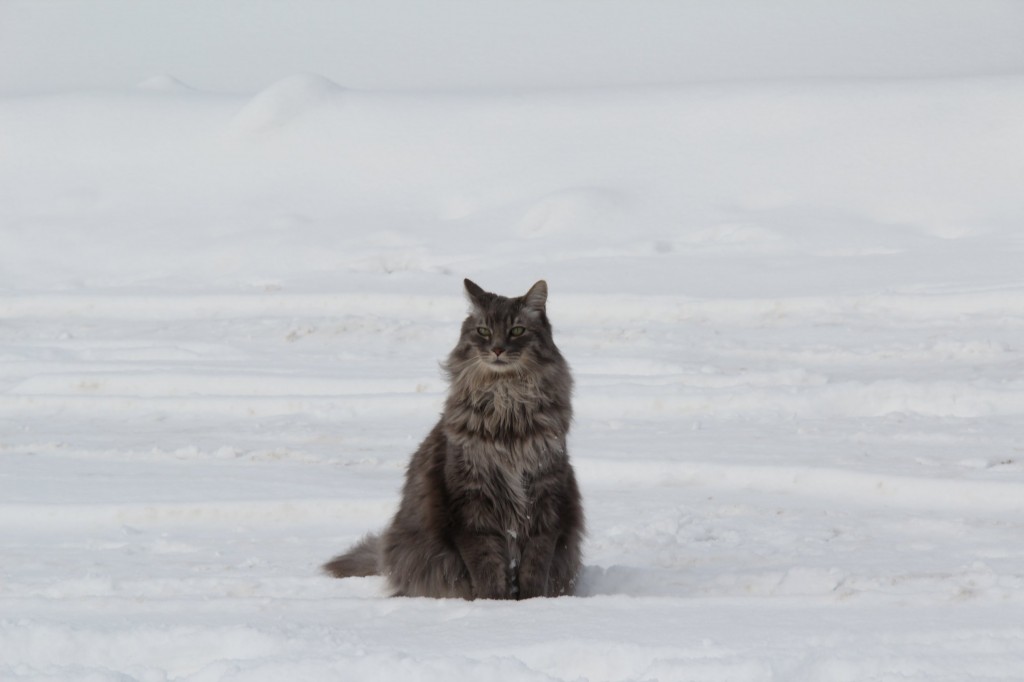 When Frank and I were making our way back to the door, we saw that Zappa had come out to join us – though he didn't come any farther than the front corner of the  fence.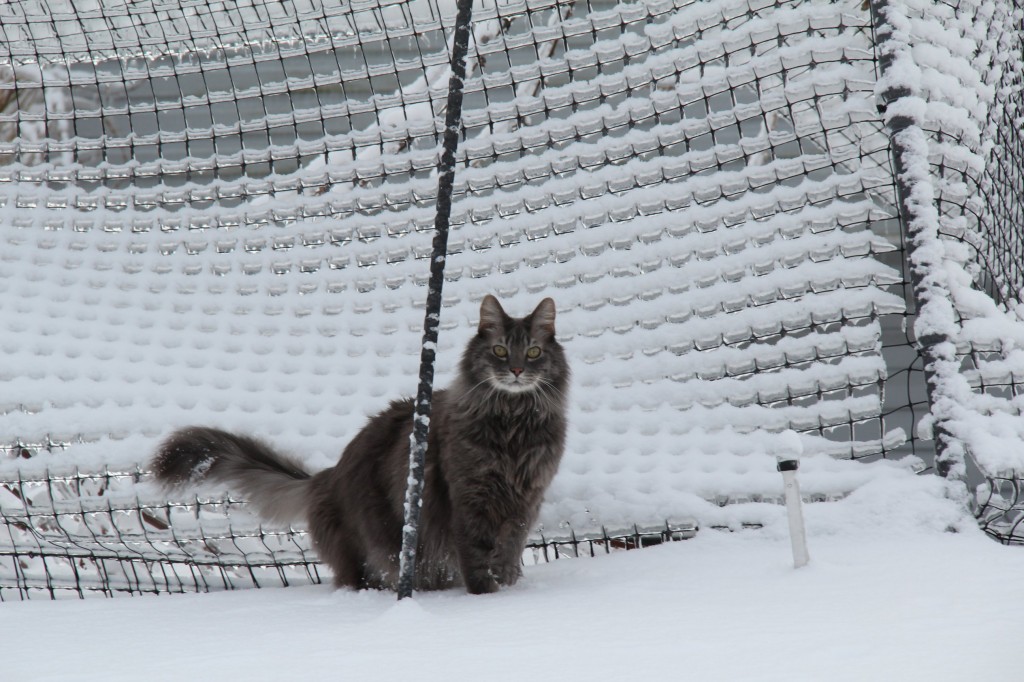 The cats are not impressed with this whole winter thing. Not that I  blame them. They are  not getting out much – and that's not likely to change, since the fence is now useless – so they get a bit stir crazy. We're doing our best to keep them entertained.
Also, oops.  Guess I should have taken the bird feeders in before we went away.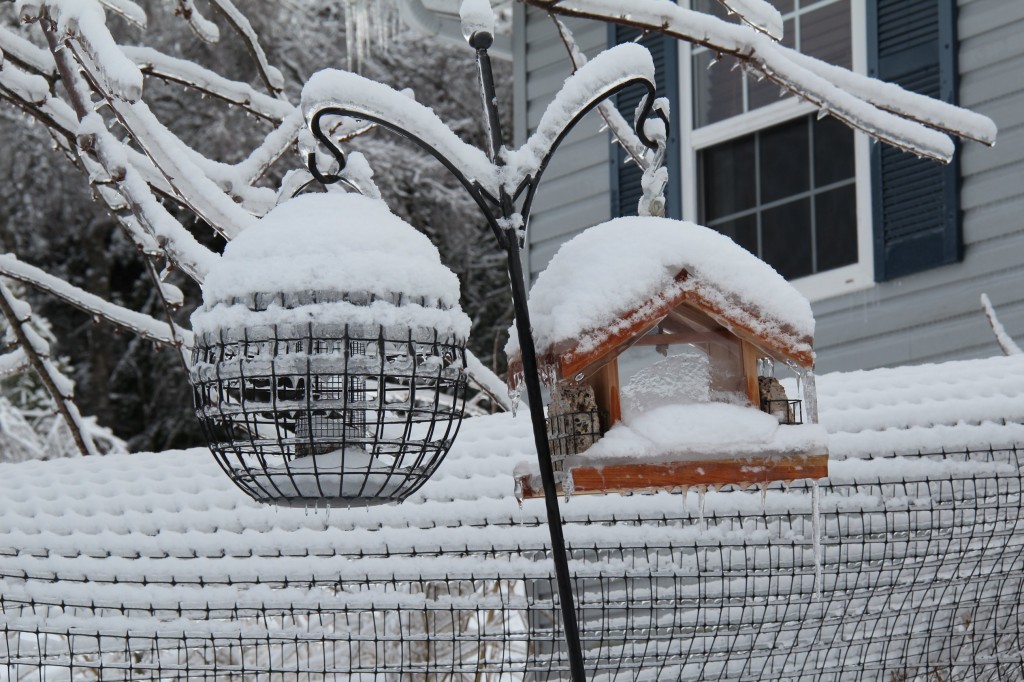 It is currently snowing again. And we may get more freezing rain. I'm thinking I should buy some snow shoes.