What can I say? I've been really slow getting things done this fall, and haven't taken many photos.
I picked away at getting the yard all ready for winter. I pruned the forsythia bush that was growing over the front step, and noticed that it seemed to be a bit confused about the season…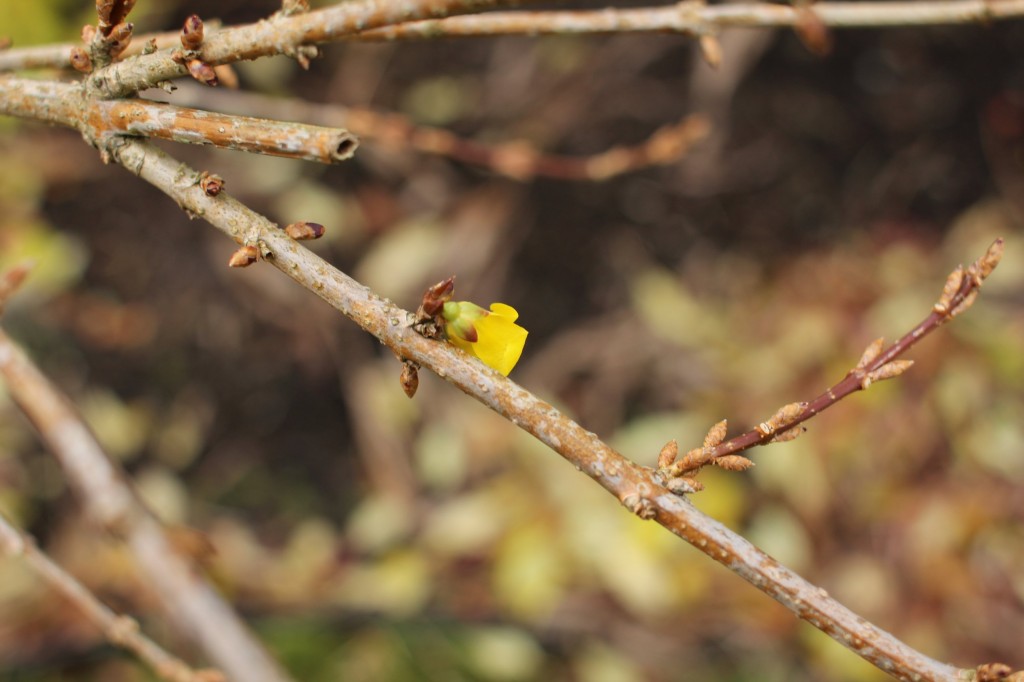 I brought a few branches in and put them in a vase and they have been slowly blooming.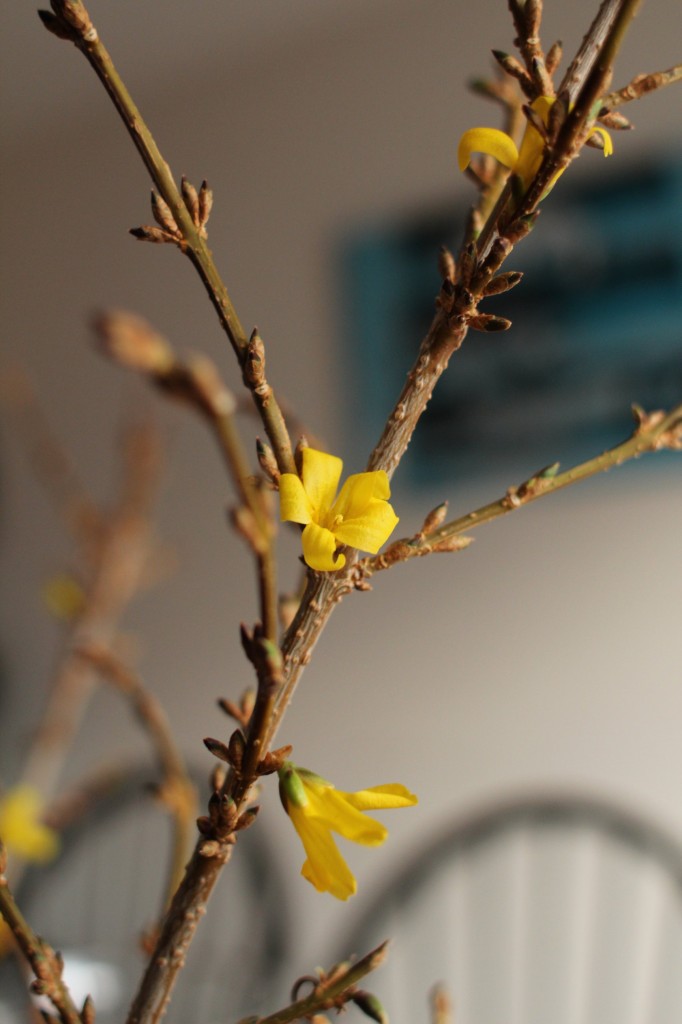 I dug up my carrots.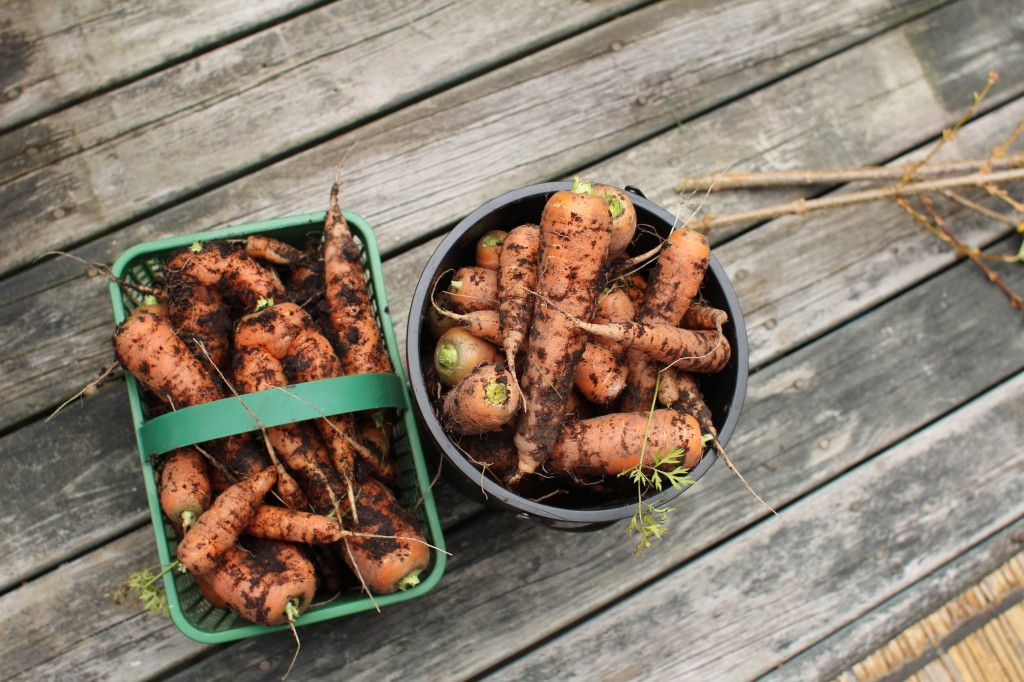 I am missing the birds, since we had to stop filling the feeders. There is still seed in the globe feeder though, so the chickadees still visit.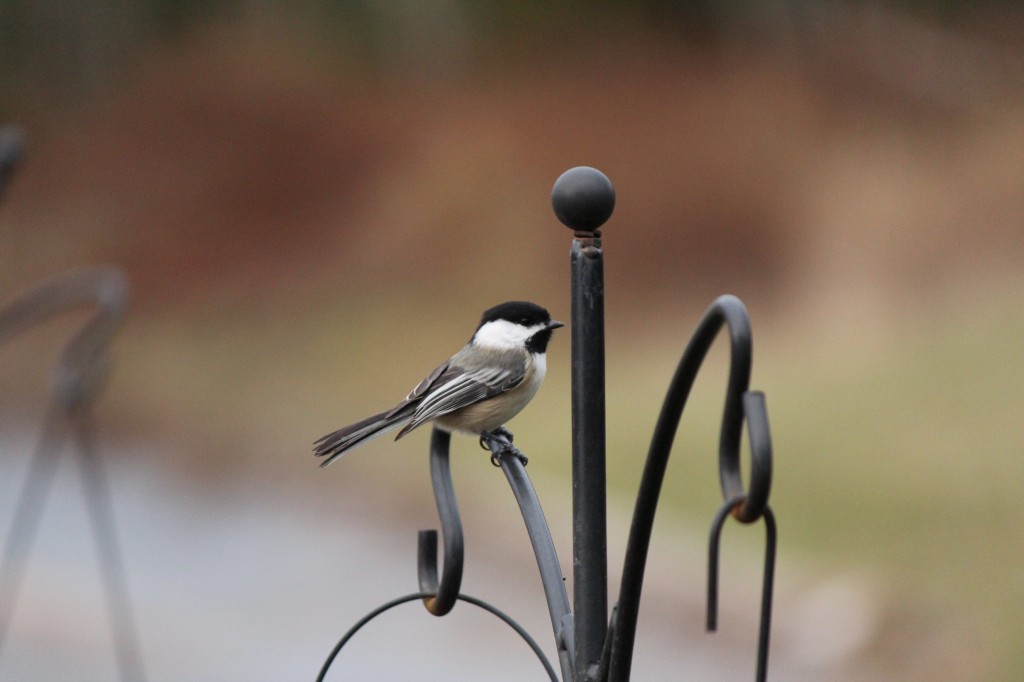 We got our new bed, plus a new duvet (I'd been wanting to get a new one and they had them at Costco); we are all sleeping comfortably.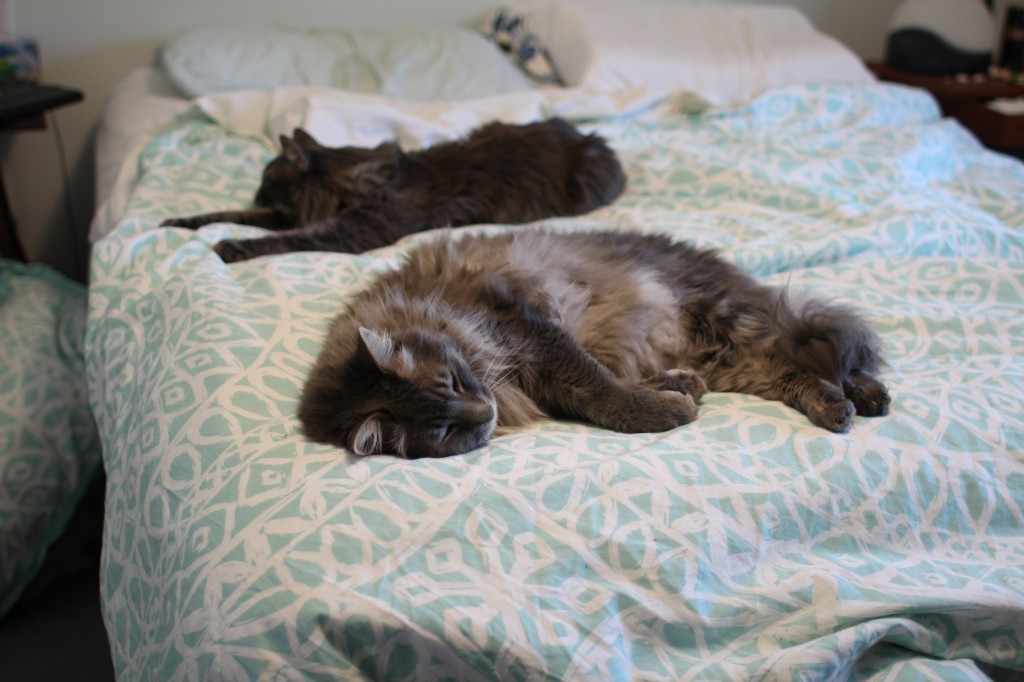 One of my Christmas Cacti is blooming; it's a nice splash of colour as winter looms.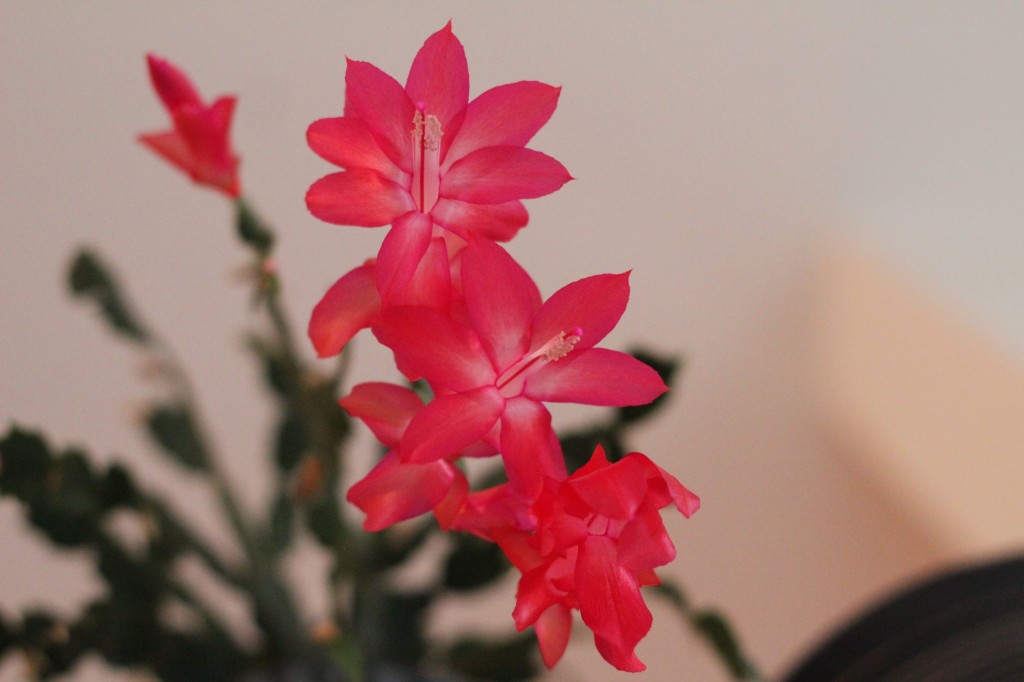 We woke up on Wednesday morning to a frosting of snow on everything; it didn't look like much, but the roads were slippery on the way in to work. By afternoon it was pouring down rain, and the snow disappeared.
But we woke up to more this morning. Happy December 1st! Have some snow!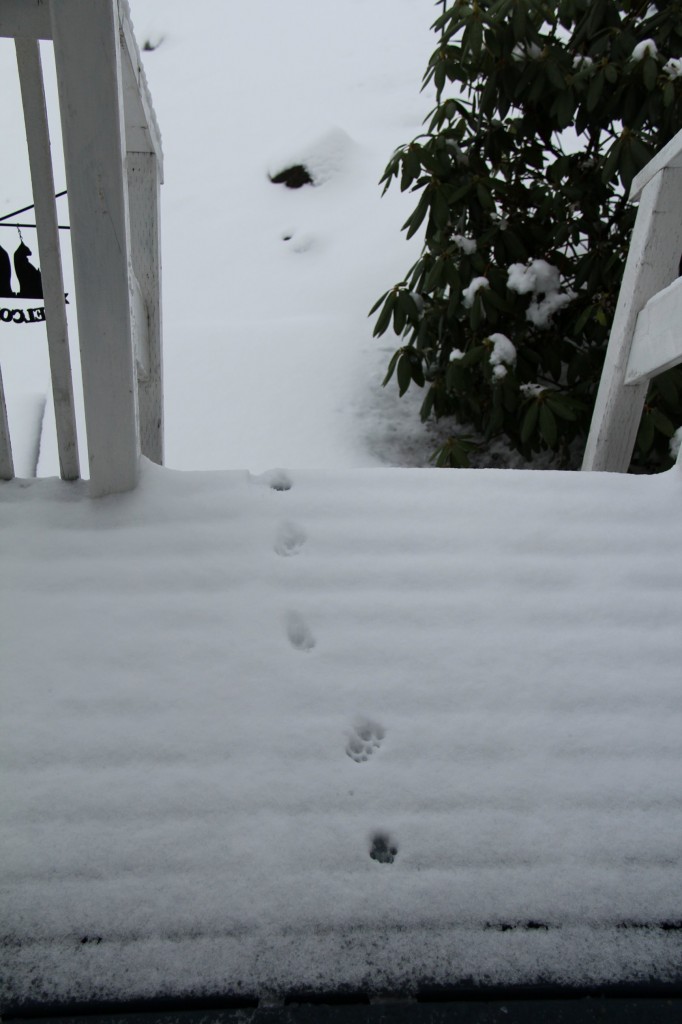 Frank & Zappa have barely set foot outside, not that I blame them, especially since it seemed to be precipitating freezing rain this afternoon.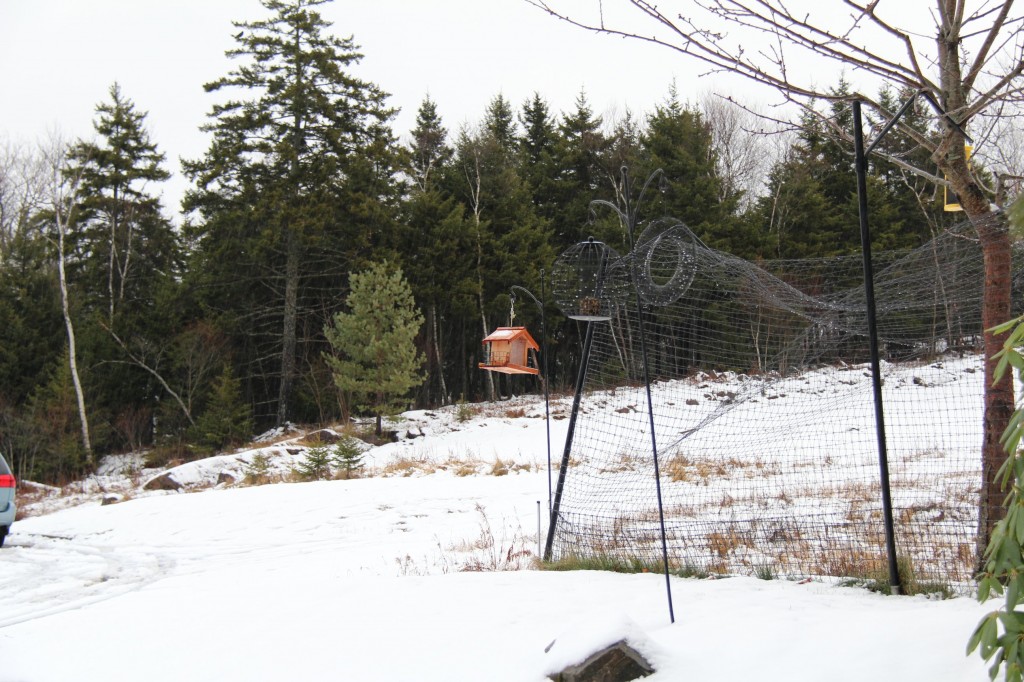 Here comes winter.