There has not been much going on in the garden this year. A late start, too much rain, not enough sun does not lead to bumper crops.
Early on, I was heartened by the fact that I had lots of green tomatoes. Lots of green tomatoes should surely lead to plenty of ripe tomatoes…Or not, as things turned out. I've been picking the odd tomato here and there…
I managed to grow a few cucumbers…
And made dill  pickles for the first time.
This past Sunday, I brought in the most tomatoes I've picked at one time so far this year.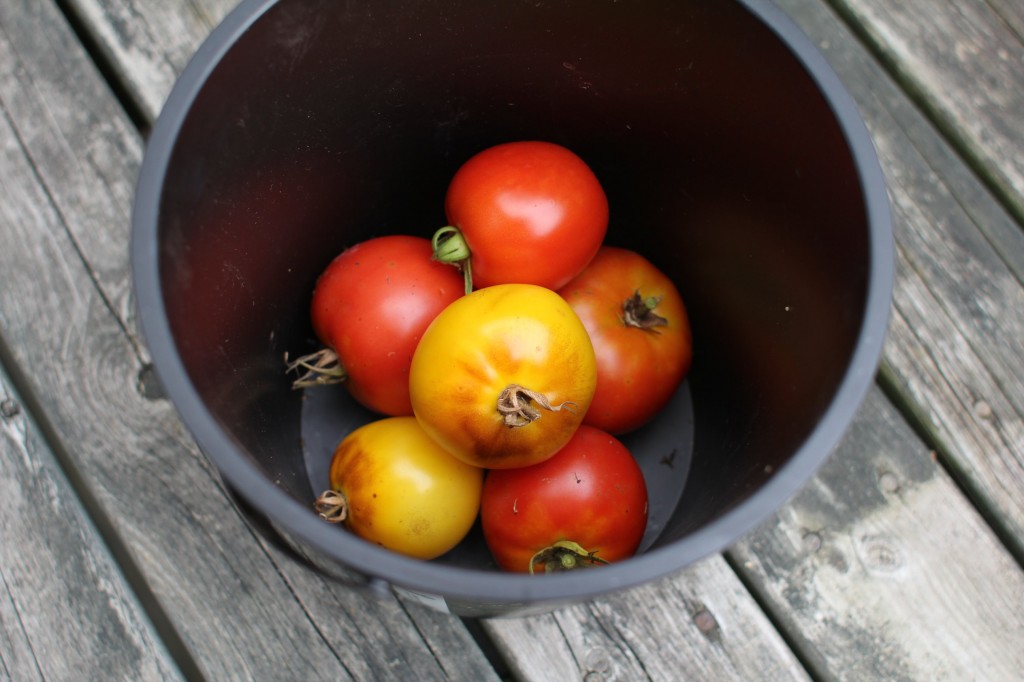 Along with some leftover farmers market tomatoes, they became my second batch of salsa of the summer.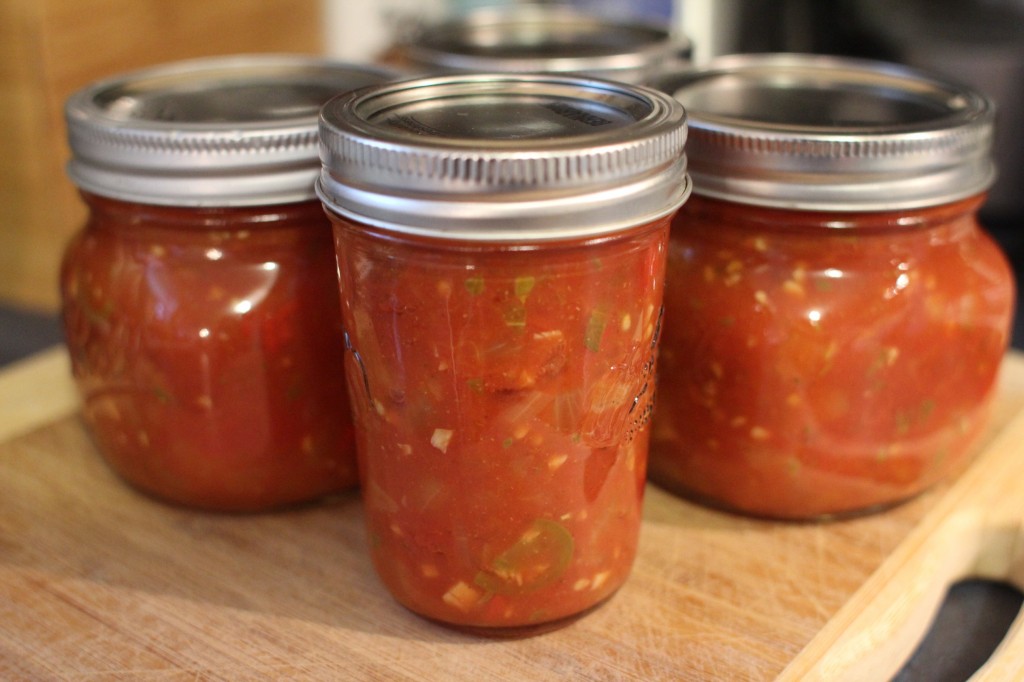 Oh well, they can't all be banner years.
Sunday was back and forth between sunny and cloudy, but still warm, so we had the patio door open. The fresh air is nice, and it keeps the cats happy.
Late in the afternoon we had a sudden downpour, and we kind of forgot about the patio door for a bit…We ended up with a bit of a puddle in the kitchen. Nowhere near as big as the puddles outside though.
Fortunately it didn't last all that long.
I can't keep the bird feeders full lately – I guess the critters are getting ready for winter. Around 6 pm on Sunday, I looked out to see a cardinal and a squirrel sitting in the cherry tree.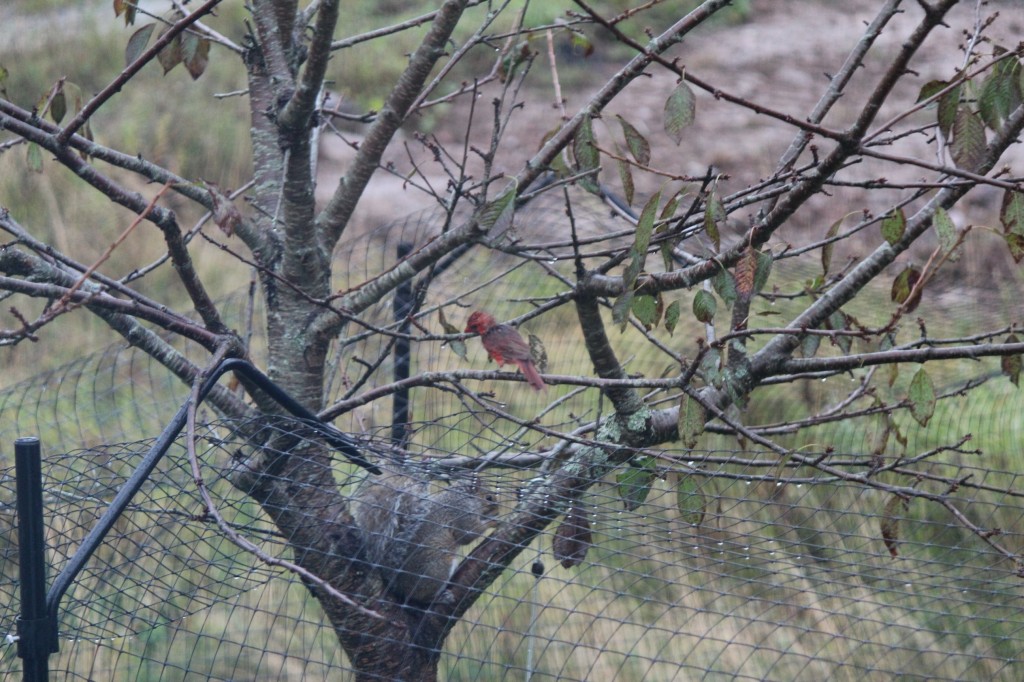 This cardinal was not leaving until the squirrel gave up the sunflower seeds…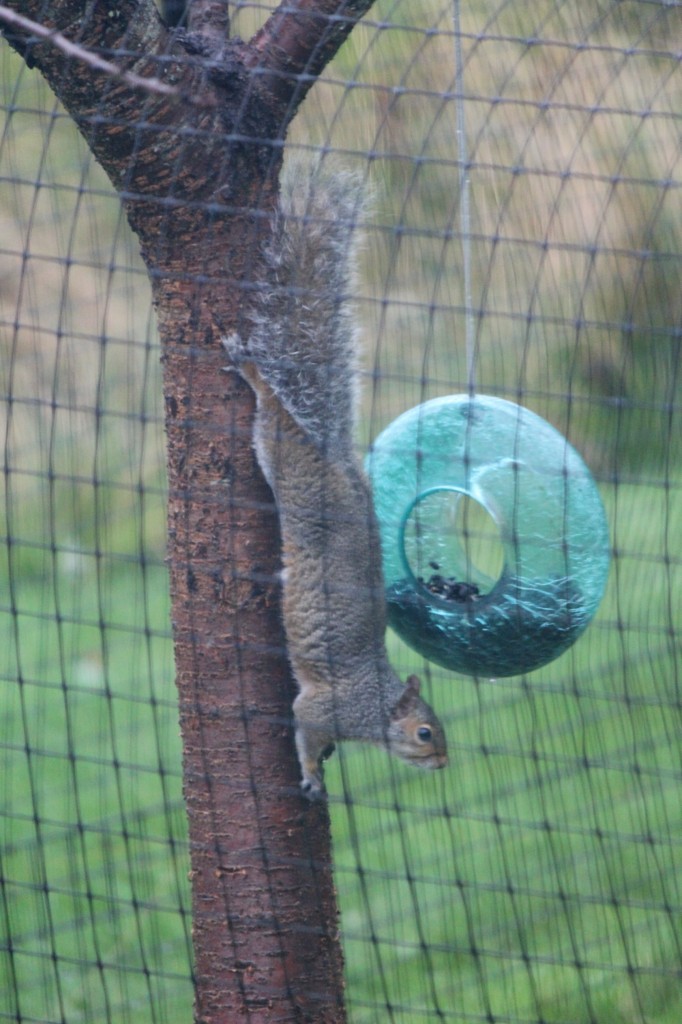 The squirrel finally did move on, and the cardinal moved right in.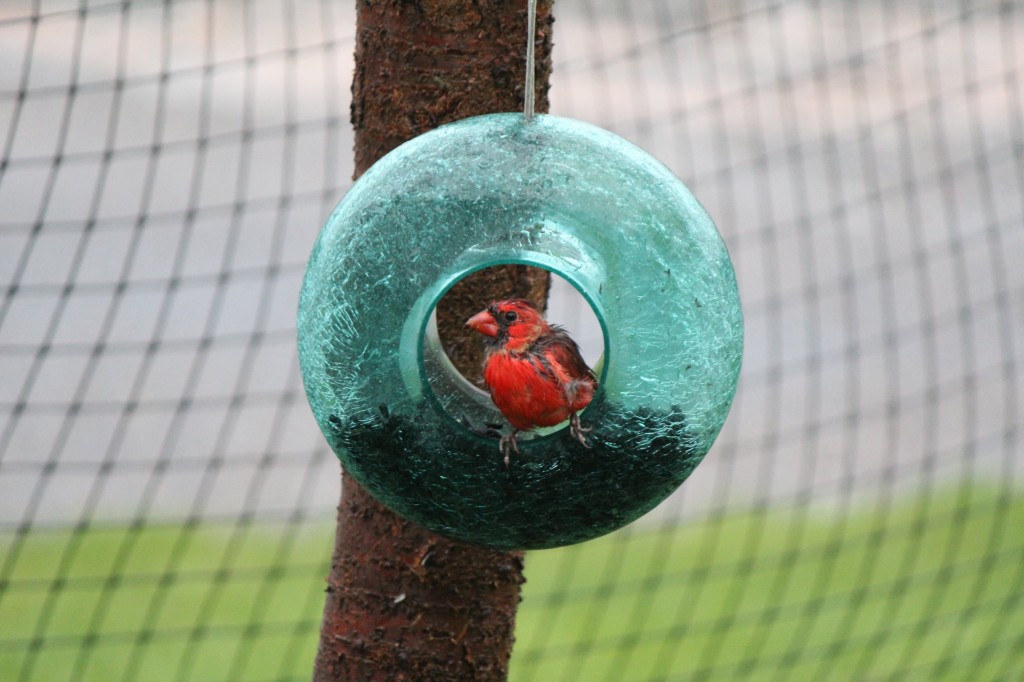 Not that the squirrel went very far.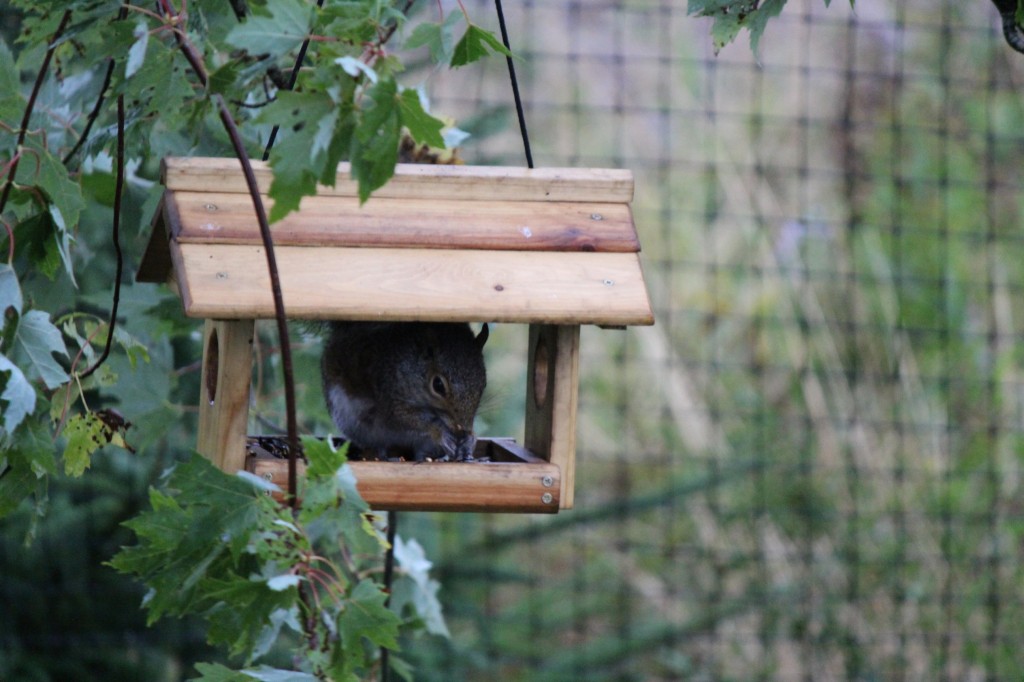 Pretty brazen little fella. I was out in the yard one day, with both cats, and the squirrel was scampering around the lawn; he did have to make a hasty retreat when Zappa noticed he was there, so I guess he's not completely careless.
The squirrels have not been helping my tomato situation either. I'm pretty sure they got most of my cherry tomatoes, and I keep finding half eaten tomatoes – or green tomatoes with a few teeth marks – on the ground. I don't mind feeding them, but the tomato stealing I could do without.
Anyway, it seems that the lazy days of summer are pretty much over for this year…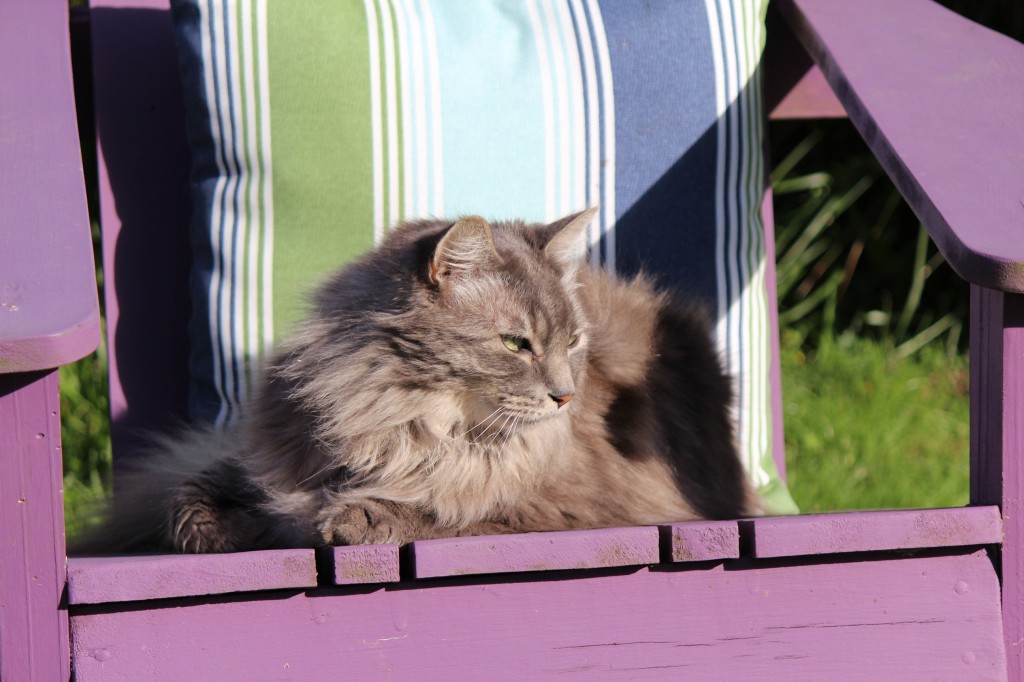 Frank and Zappa will just move right on to snoozy autumn days instead.