So I missed the actual full moon. I was too late going out to look on Saturday night, and it was behind the trees ~ which did look kind of cool…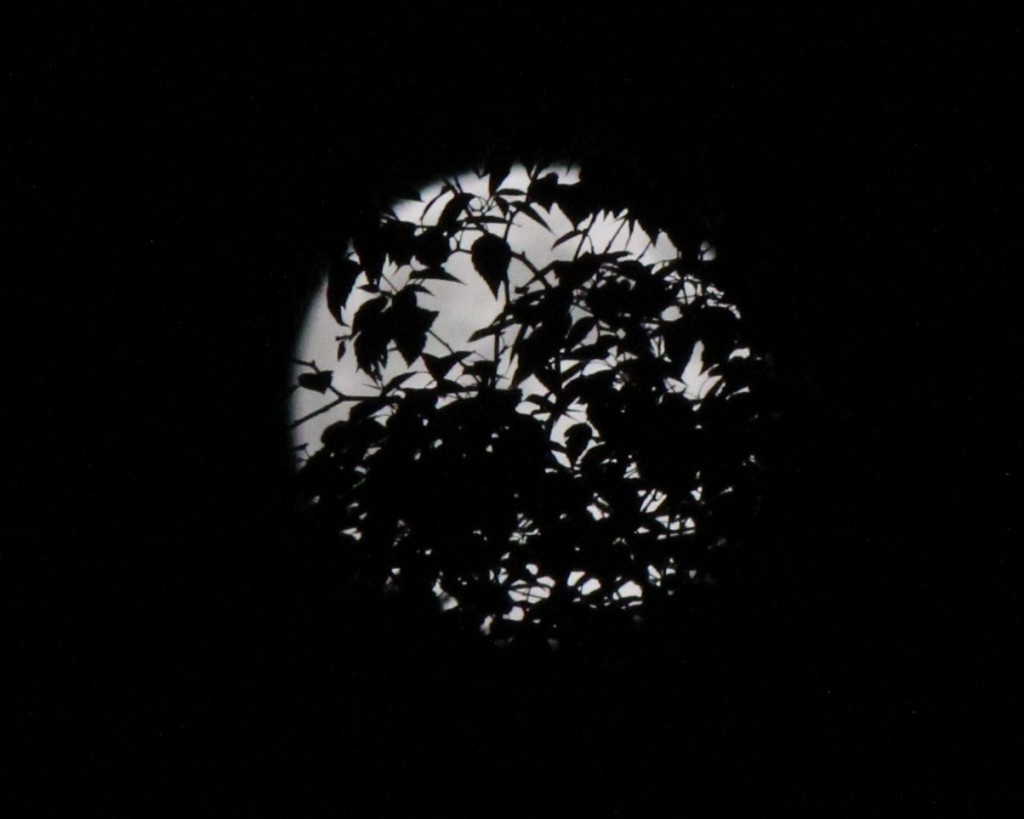 And Sunday night it was foggy here.
We had sun when I got home from work yesterday, so I finished all my planting…
…Except I have a newly empty garden on the side of the hill.
For the past three years, our landscapers have been spraying a nest of some sort of stubborn, waspy insect that was determined to make it's home in this garden. It was sandy, rocky soil, and we weren't getting anywhere. So Cory wanted the whole thing dug out and replaced, which we found them doing when we arrived home on Monday after work. So now I get to start a whole new garden. Haven't quite decided what I will do yet…May just put in some annuals for this year, while I decide what I want to do.
Back to what is done; I had herbs and pepper plants left to put in containers, which is what I finished last night, along with tidying the deck.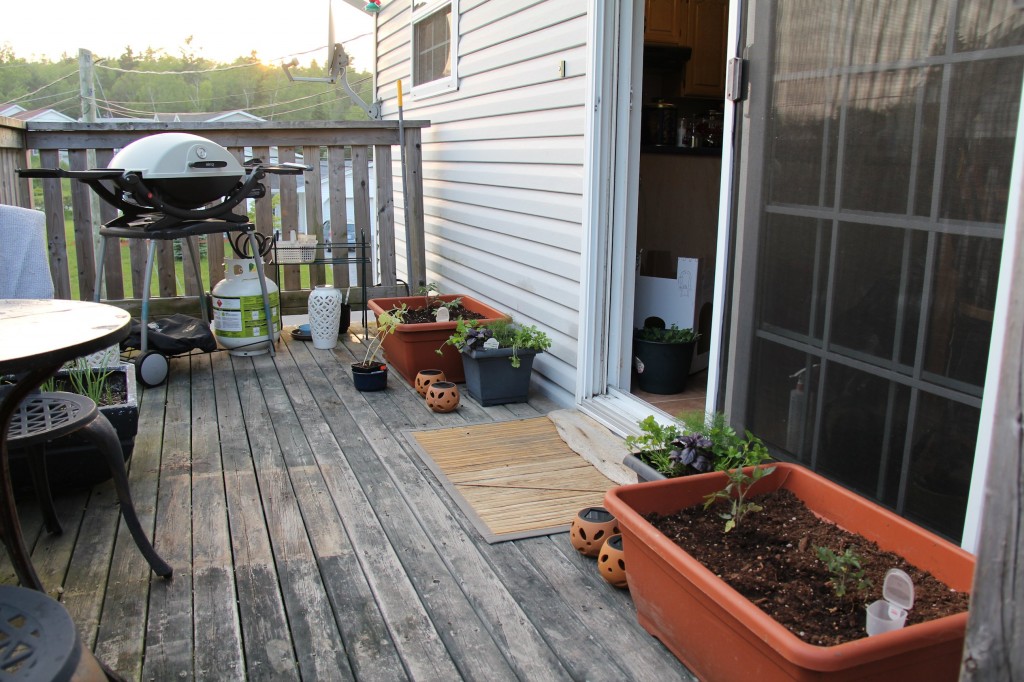 And I may regret this, but I have put some plants down on the ground outside the gate. I would really like to be able to have some things growing down here, but anything outside the fence is at risk of becoming deer food.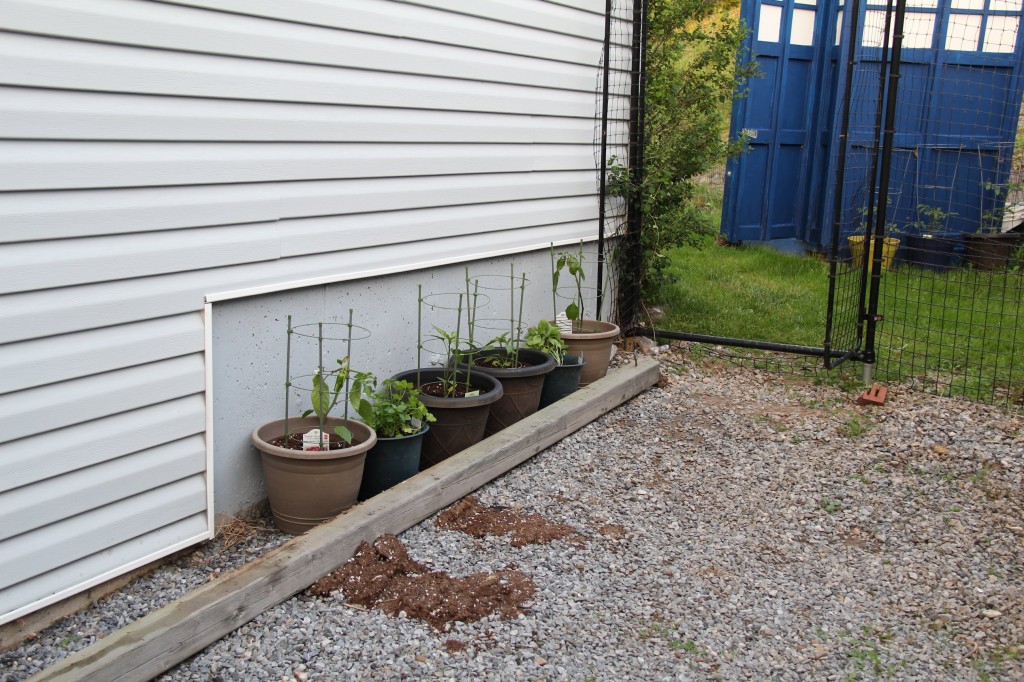 I'm hoping, where this is an enclosed space right next to the house, and there is so much other green stuff around right now, I might get away with it. Stay tuned to hear about how wrong I am.
I was in  town all day, looking out of 16th floor windows at fog. It was so nice to come home to a sunny evening. I am feeling accomplished at the moment, having everything all planted.
I have pretty colors.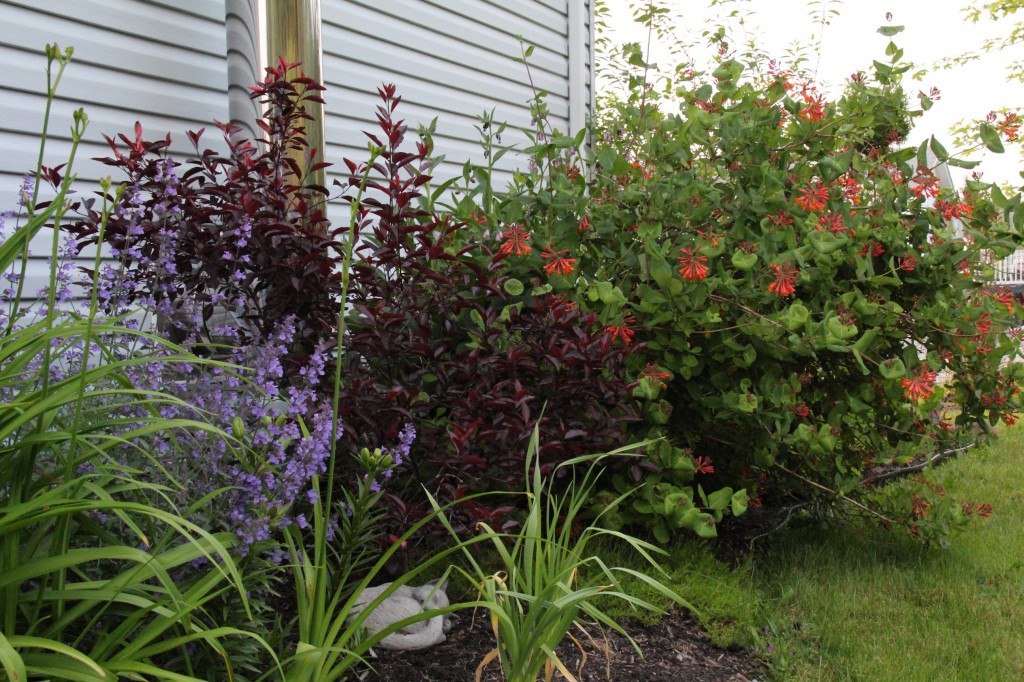 I have lots of green strawberries,  promising good things to come.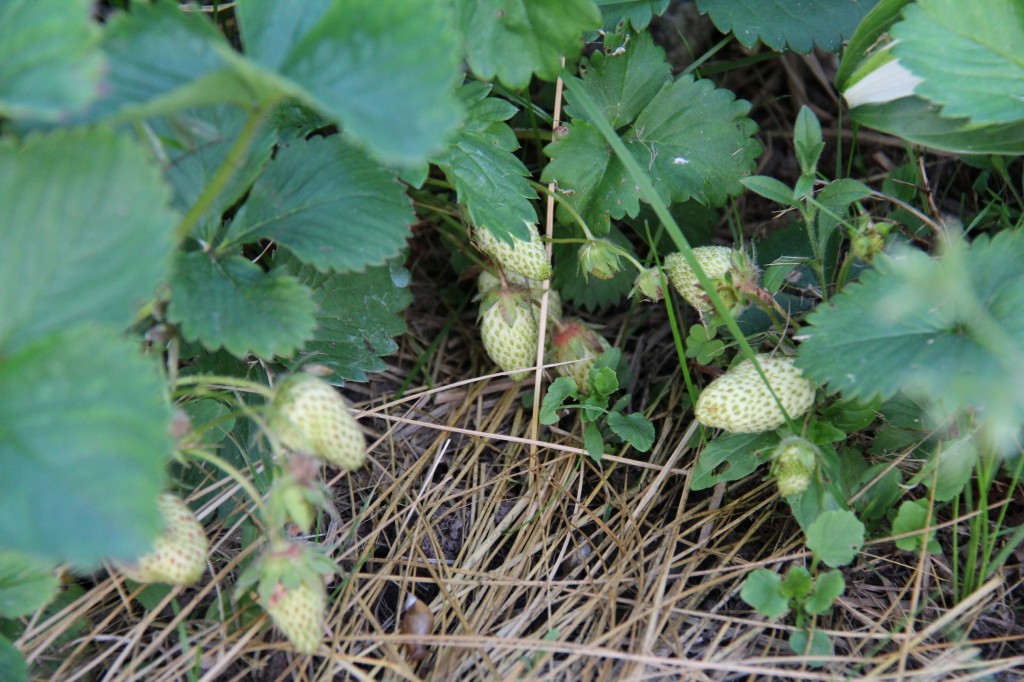 I have good gardening buddies.
Things are looking good.