So this is how things are looking right now…
Evenings last week, and the weekend were spent getting ready – packing things away, moving things, etc. We thought all of our kitchen stuff furniture & appliances would go in the garage, but they suggested the living room which definitely was easier.
We are boarding the cats for the week. We couldn't come up with a way to keep them home and keep them off of the floors, so it felt like we didn't have much choice. We dropped them off this morning on the way to work. They are at the new veterinary office that opened up not far from our house, so we were able to stop by and check on them after work; they are not happy.
I don't really mind camping out in our house for a week while the work is being done, not being able to use the kitchen and living room, but I feel really awful about the cats [I can't help it, I just do. I feel guilty and I feel sad. Also, I miss them. It's gonna be a long week]. I don't know what else we could have done, but I'm not very happy about it right now.
On a brighter note, we are still having fabulous weather. In between all the packing and moving and sorting over the past week, I've spent some time hanging out with Frank in the yard. He is still not wandering very far, mostly he likes to hang out on the deck or the front steps. He also likes to have someone to hang out with him.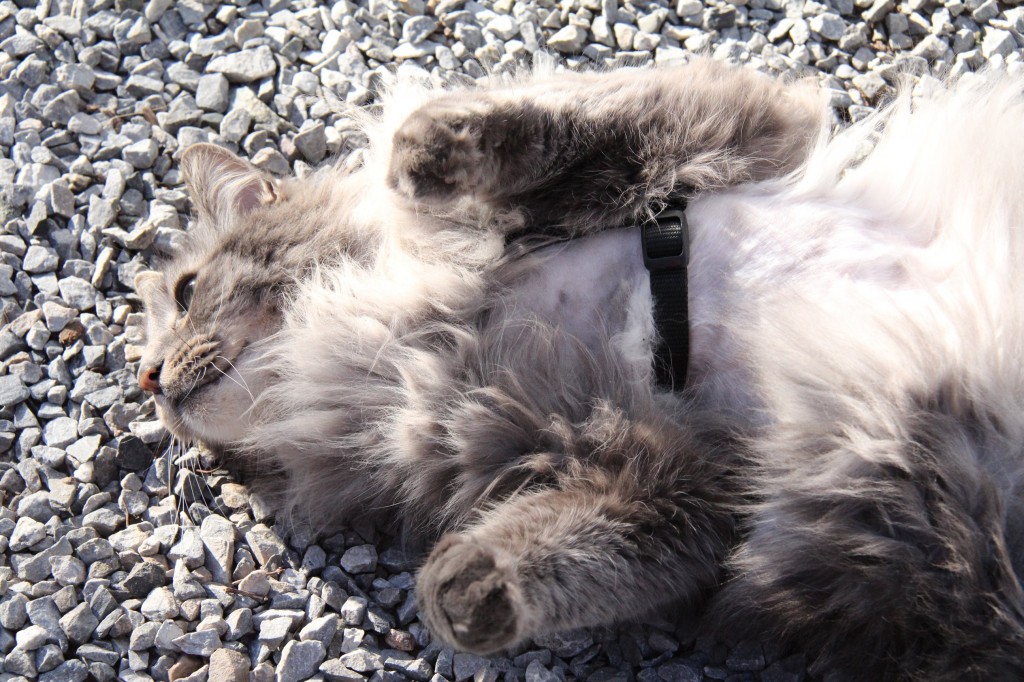 Zappa, meanwhile has been going off exploring as usual. But the fence is fixed now, so we know they are safe at night anyway.
I hung up my new bird feeders on Friday. They look very pretty!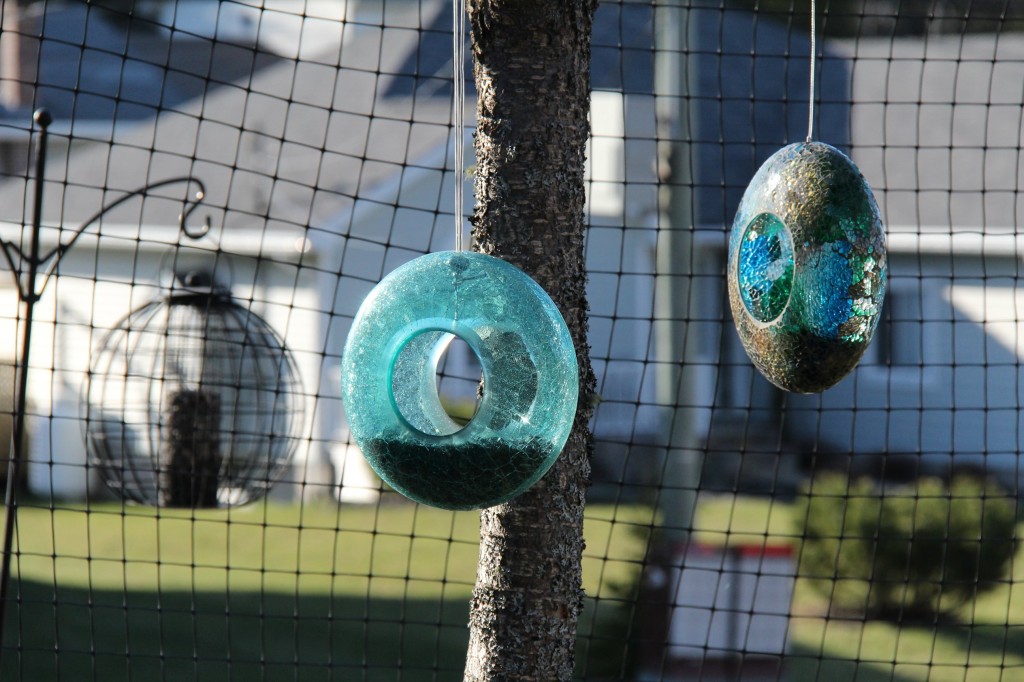 While I was hanging out with Frank, I got to stalk some birds with my camera as well.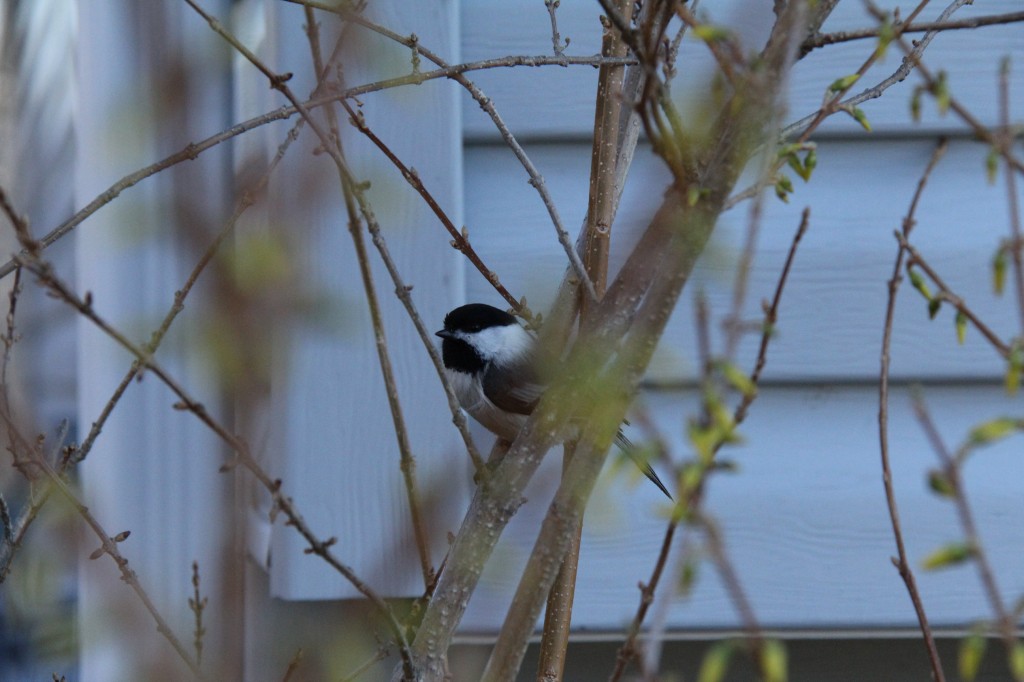 Yep. My idea of a good time.
I haven't had a chance to get out and do anything  in the garden yet, but I have garlic growing!
Also, it looks like the strawberry plants I put in last summer survived the winter. Not too sure about the blueberry bushes – they took some damage from the deer while the fence was down. Hopefully they will be okay.