Friday & yesterday the weather was feeling downright wintry, but today it warmed up to 8 degrees by evening. Not too bad, considering it is the 2nd of December.
We had a quiet Sunday at home – just the way I like it. I had some chores to do around the house of course, but it was still a pretty relaxed day.
I played with a new kitchen toy…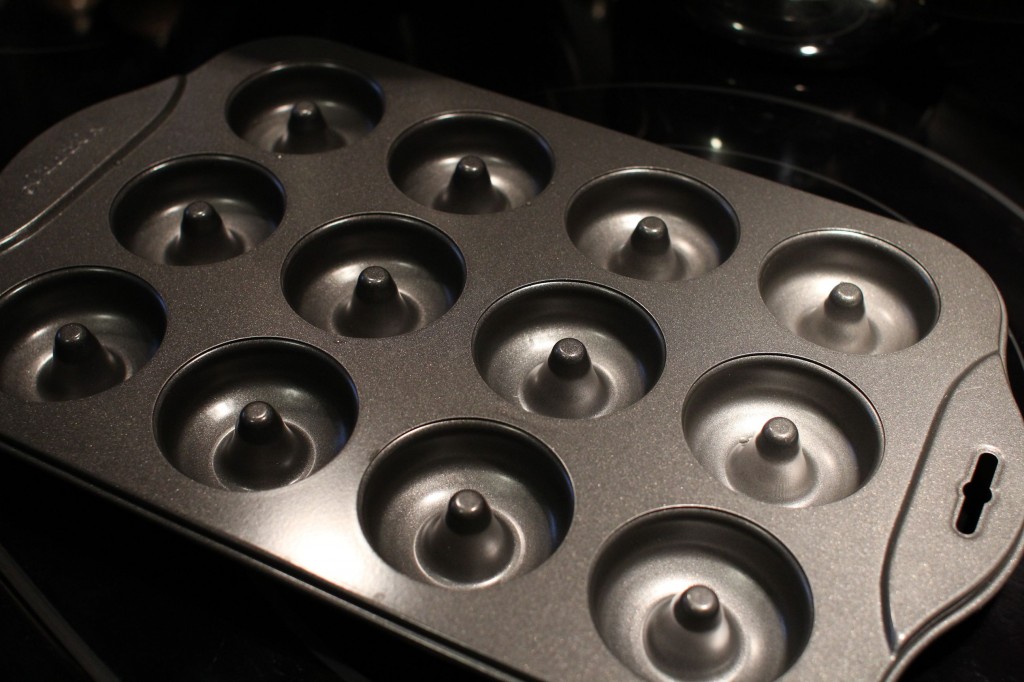 That would be a Petite Donut pan, for making baked donuts. I like to peruse food blogs, and I've been seeing recipes for baked donuts floating around out there for quite some time. I've thought I might like to try making some, so when I happened to see a donut pan while shopping last week, I went for it.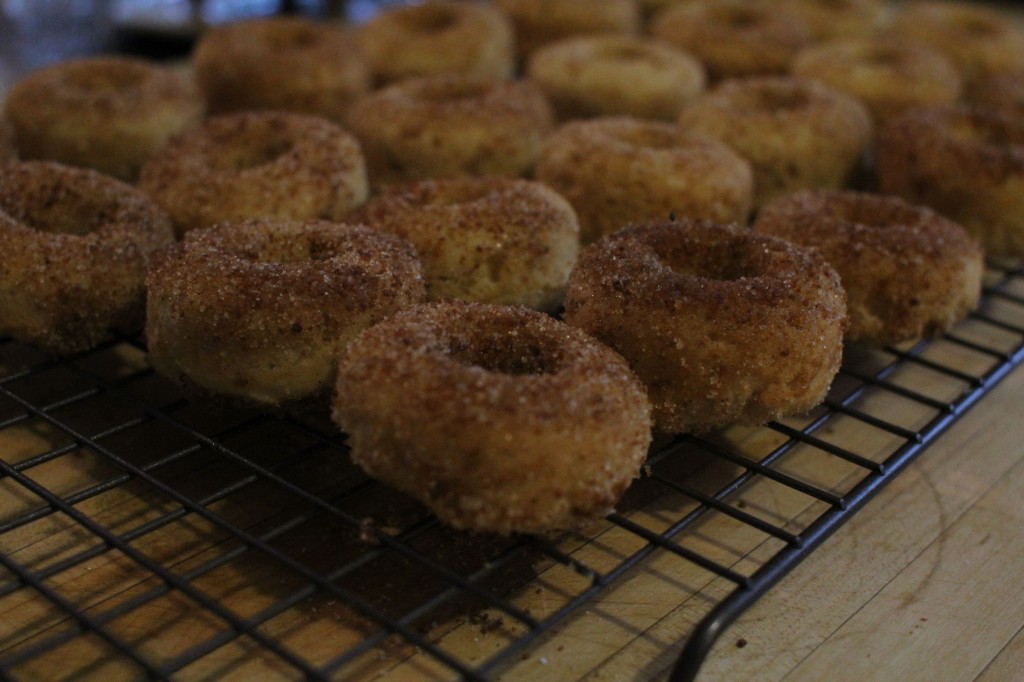 I used to enjoy cooking and baking. Lately, I'll admit that I often don't want to be bothered, even on the weekends. It's nice to know that I can still enjoy puttering in the kitchen; I guess I just need something new to inspire me once in a while.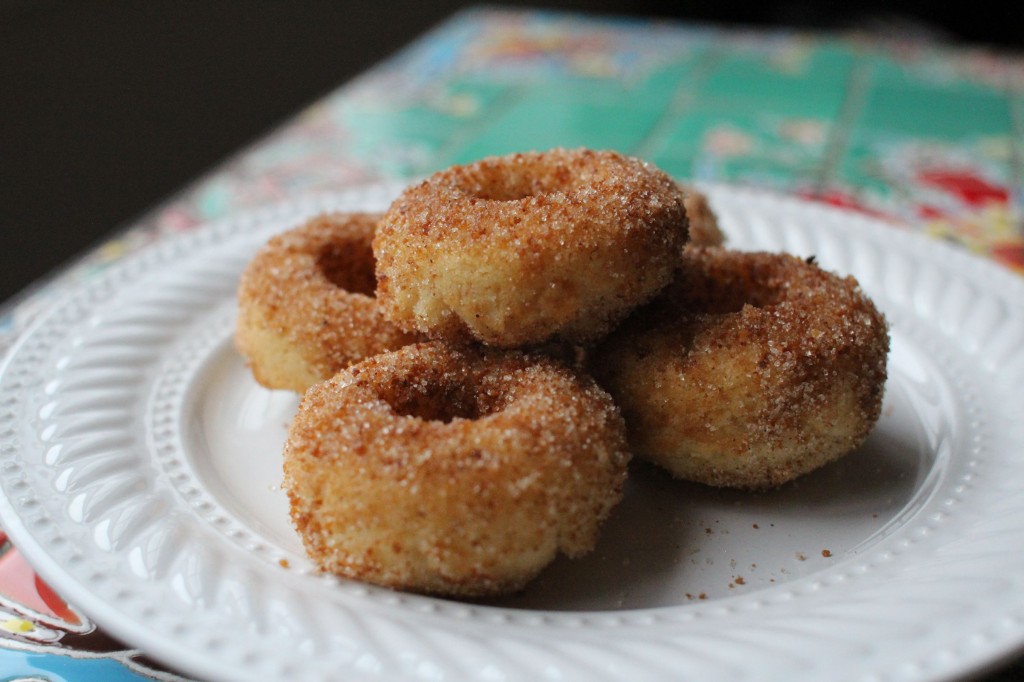 For my first attempt, I tried out the recipe that came with the pan. Cute little donuts, yes? Also tasty! Not something I'll be doing every day, but it was a fun way to spend a Sunday morning in the kitchen.
This afternoon, I  finally got around to refilling the peanut feeder again. Within minutes, the jays were back.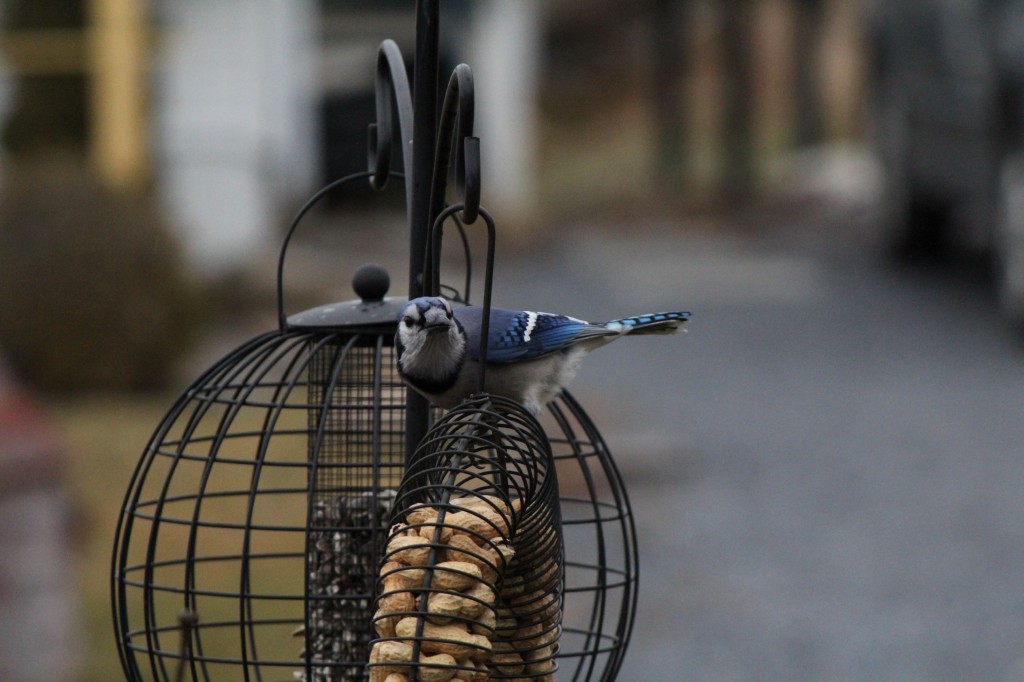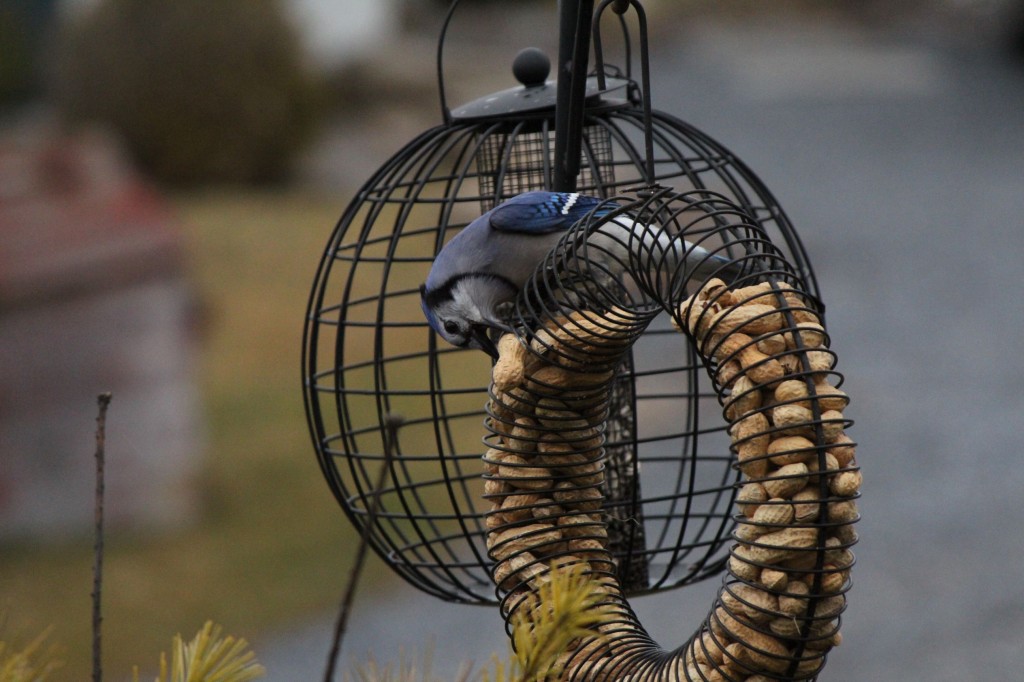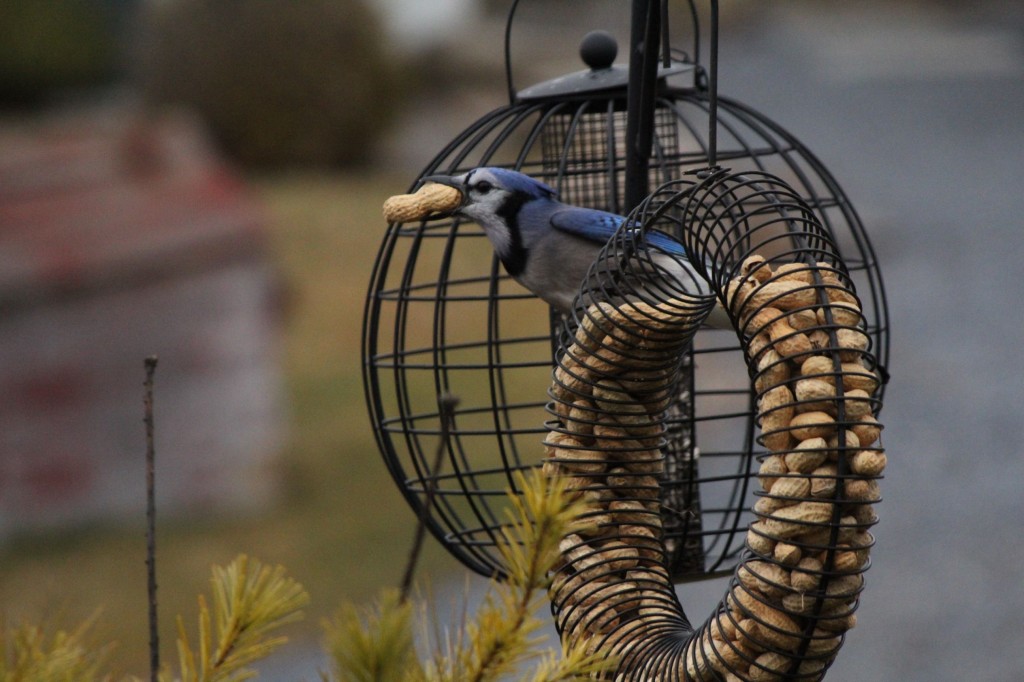 We'll see how long it takes them to empty the feeder this time.