I need for it to stop raining. If we don't get a good string of sunny days soon, I will lose my mind.
Cory has been on antibiotics since Saturday, and just had the first of 3 IV antibiotic treatments today, because of what the doctors say is a spider bite. My spider fear is not sounding so funny now, is it?
Let's contemplate something more pleasant. This jay has recently been enjoying our peanut feeder.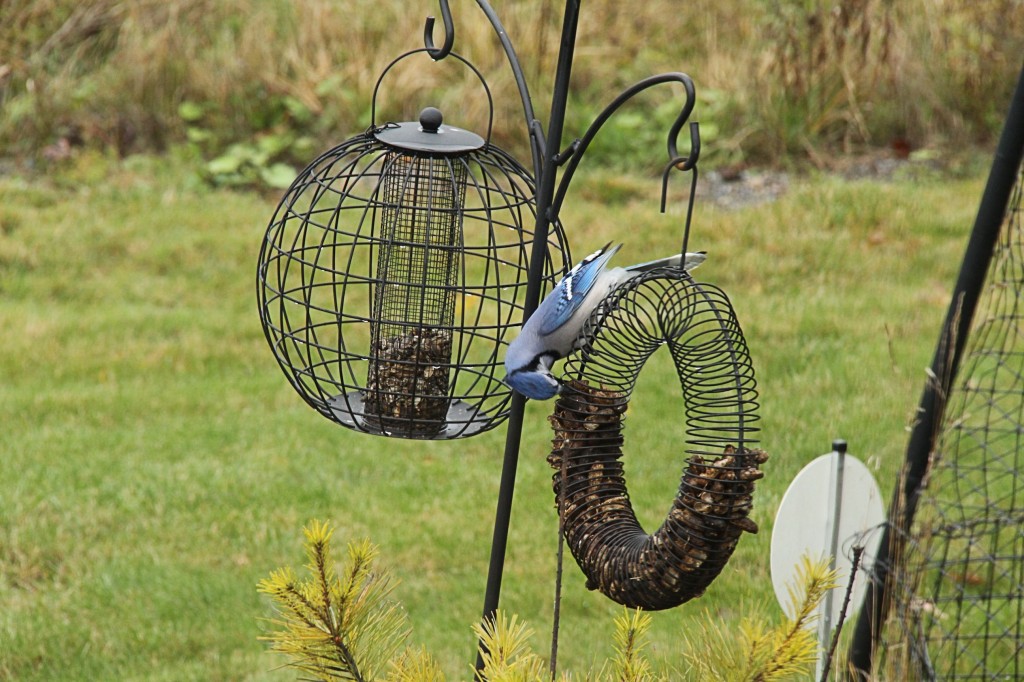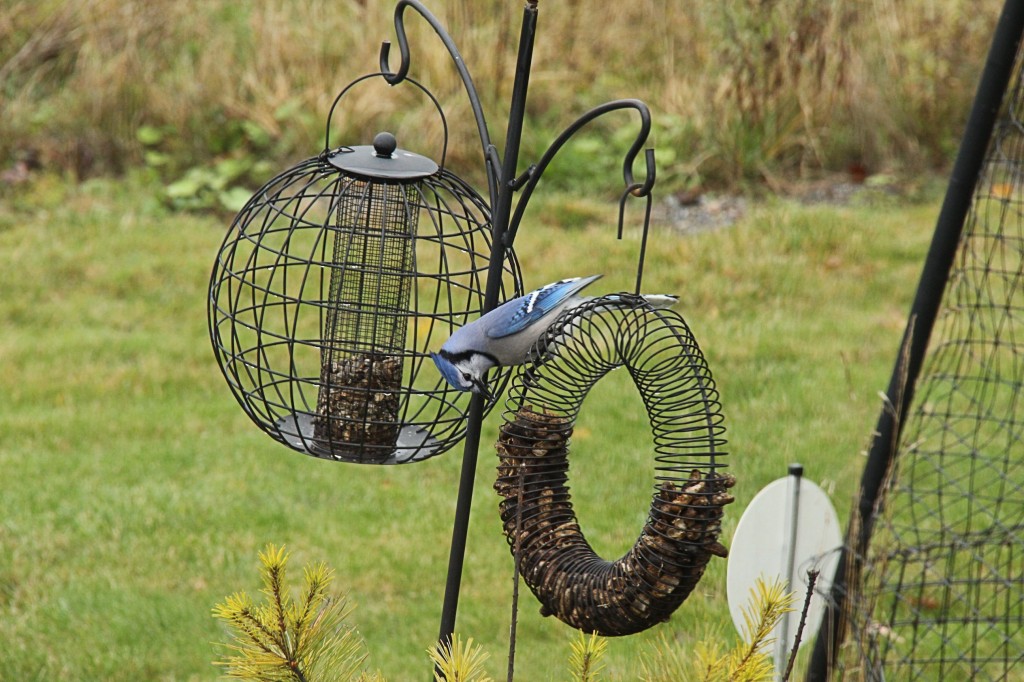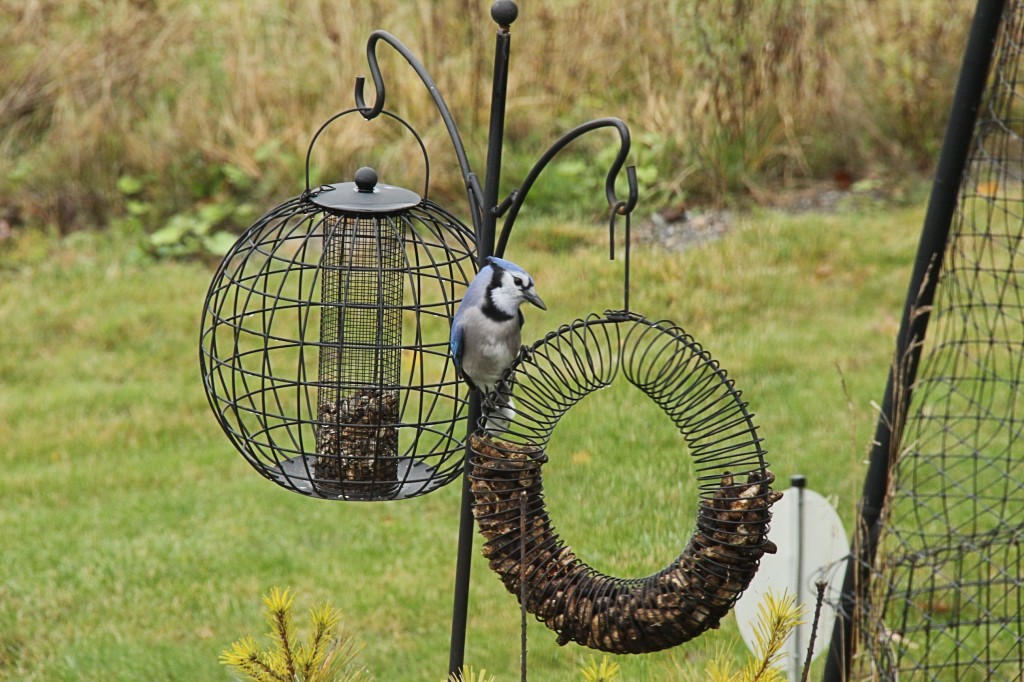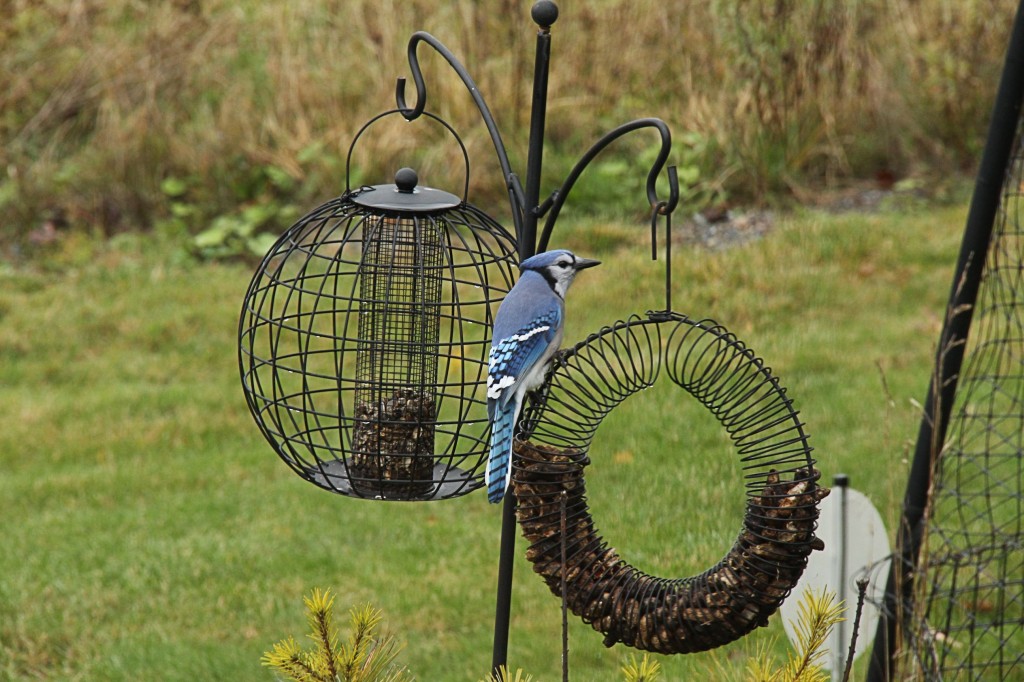 How is your week going?