At first there was the steady trickle of ripe tomatoes that seemed manageable. It made for a pretty display on my kitchen table. I was enjoying my tomato sandwiches and munching on the grape & cherry tomatoes…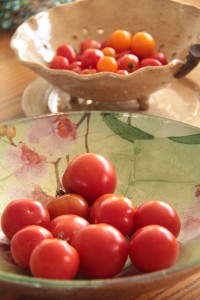 I am now hitting  the too many to eat stage. Good thing Cory will be home in a few days to help me keep up.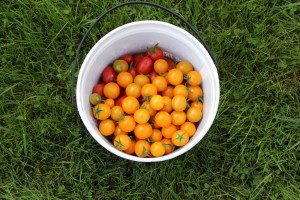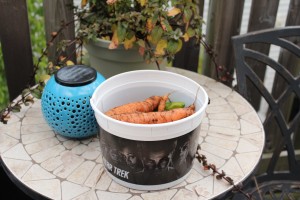 My Star Trek bucket now has a crack in it which makes me sad. I have enjoyed using it to haul my tomatoes for the past few summers. When does the next movie come out again? I need a new bucket!
The orange cherry tomatoes just keep coming and coming.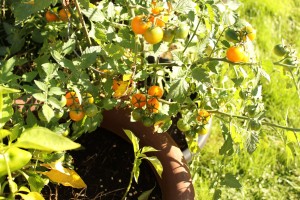 The mystery tomatoes that I thought might be chocolate cherry turned out to be Sugary Grape tomatoes – which are perfectly tasty tomatoes, so no complaints.
The containers of Totem tomatoes, that we bought for $5 each at Home Depot have giving us our money's worth, and the container hybrid tomatoes that I got at the Sobeys garden have started to yield some very tasty tomatoes.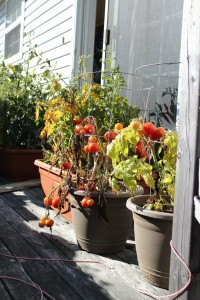 Window Box Roma will be ripe soon.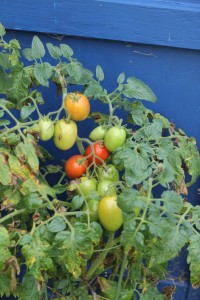 And I've still got several other varieties that have not yet started to show their colors.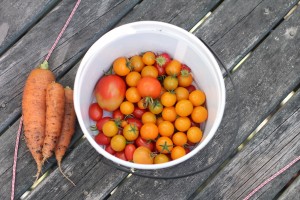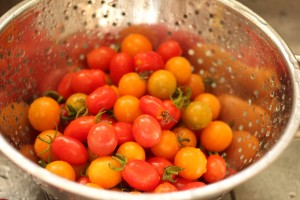 I'm not complaining – this  is a good 'problem' to have. There has been lots of this: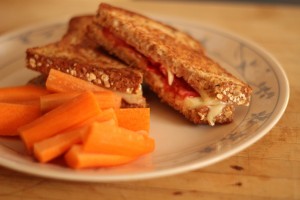 And pasta. And scrambled eggs with tomatoes. And guacamole and fresh salsa. I suspect when Cory gets home there will be Tomato & Egg Soup, and Bacon & Tomato sandwiches. It takes me a long time to get tired of tomatoes. I'm not sure it's ever happened yet. 🙂
Switching topics, I was looking out the window one evening after work this week. I saw a young couple walking up the lane in front of the house. We do see people walking up there from time to time, but they did not look like they were dressed for hiking – they looked like they had just come from work. She had a little dog, but she was carrying it. I wondered what they were doing.
They walked up far enough to stop and look into the yard, and I could see that the young man said 'Oh wow!' and I realized they had walked up to look at the garden shed.
Because why wouldn't you?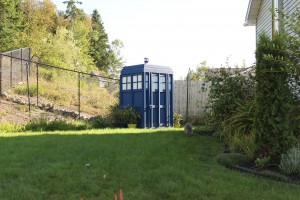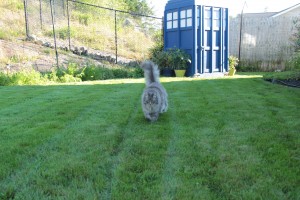 The cats have been keeping me company while I go out to pick tomatoes and pull weeds. For all that they complain if I keep the gate closed, when the gate is open and I'm out there, they often hang around.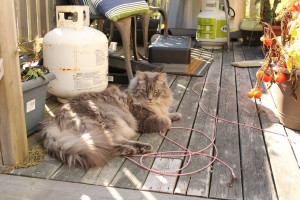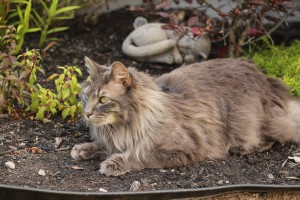 Cory will be home on Wednesday night. Really. We mean it this time. No delays or changing of plans!
I  need help with all those tomatoes.