We spent a lovely weekend at home in the Annapolis valley, visiting our families. It was a typical August weekend – hot & sunny!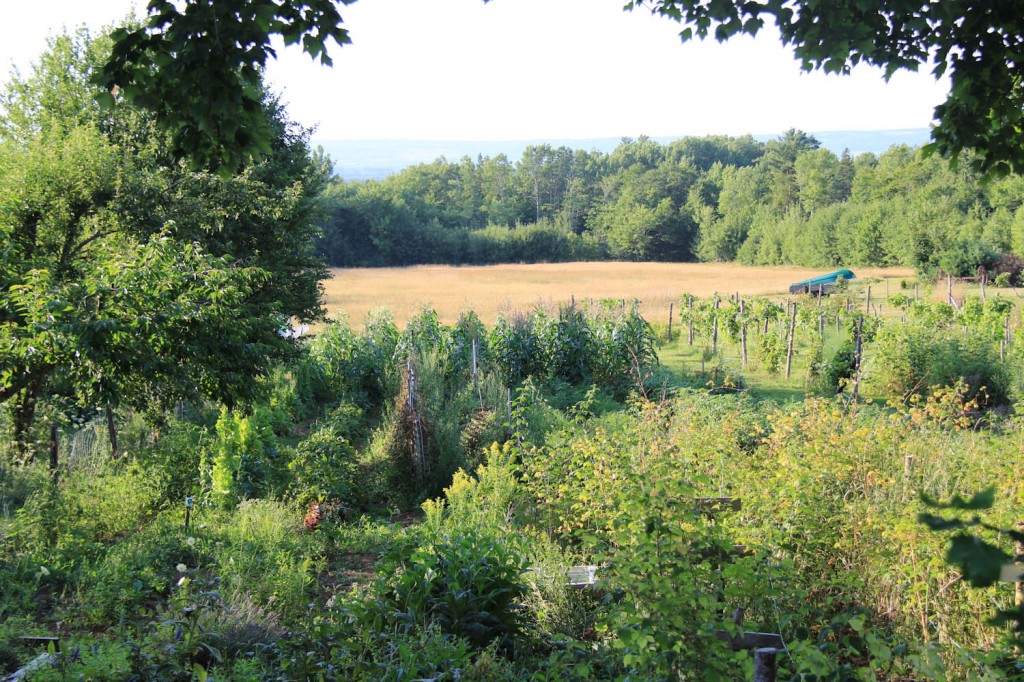 We met Nathan's new cat, Akira. He is a handsome and friendly fellow who seems to have made himself right at home.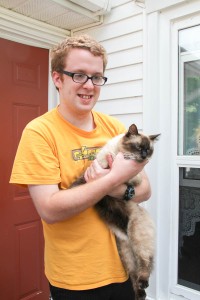 On Friday afternoon we went for a drive out to Harbourville, looking for lobster. Alas, there were no lobster to be found, but we had a nice walk on the beach.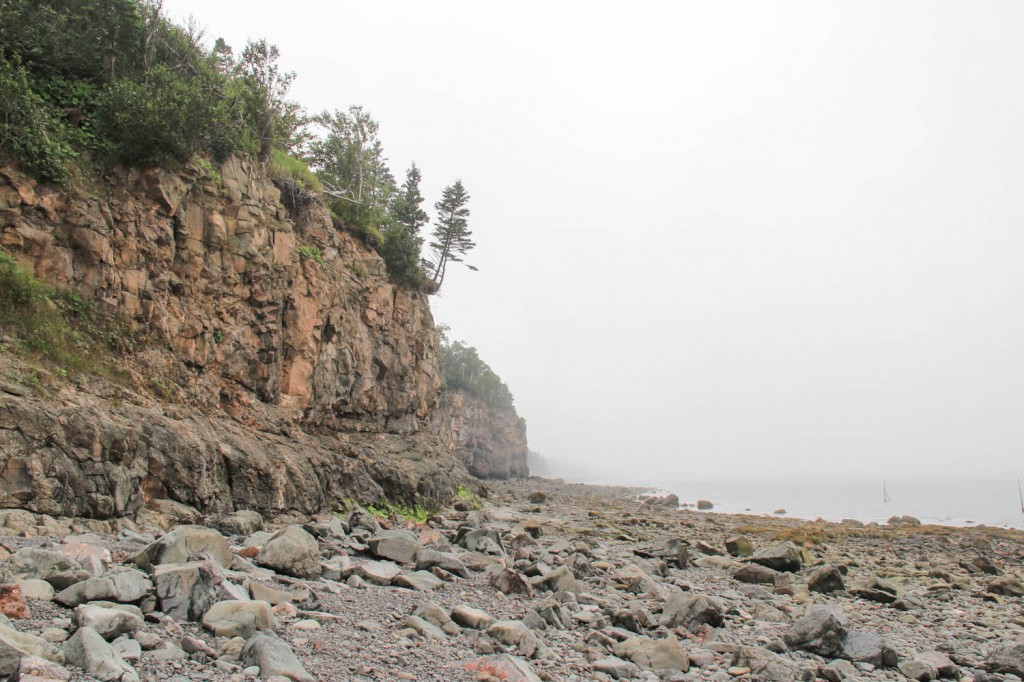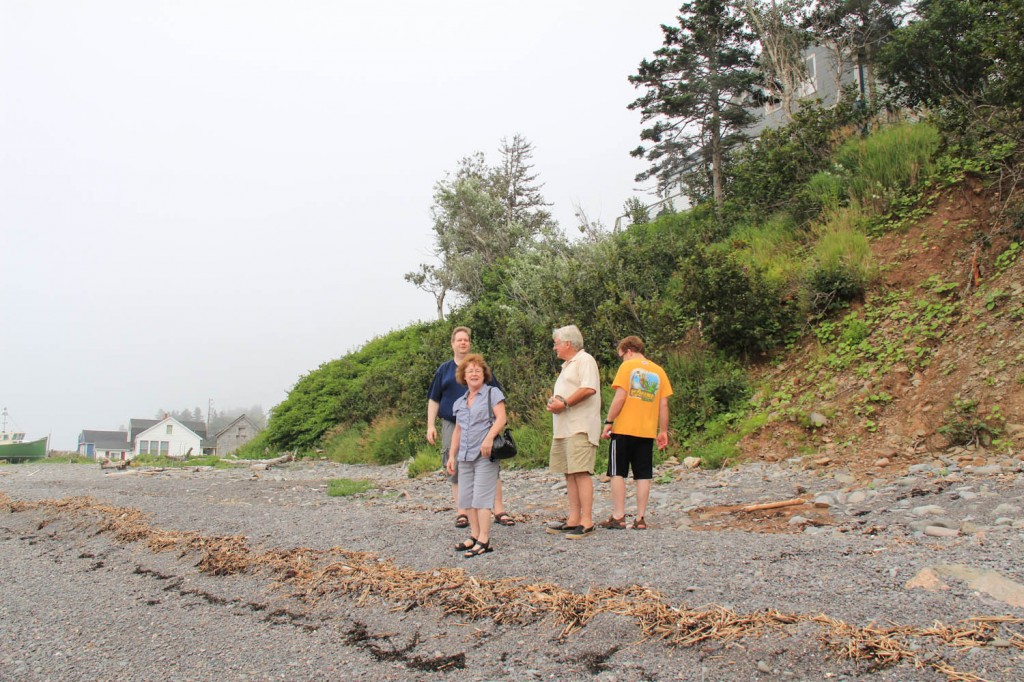 Saturday, Cory & I drove out to Bridgewater for his family gathering. It was really hot, but everyone enjoyed themselves.
Sunday morning before heading back to Saint John, I took a walk around the garden with Dad & Mom. Arlene tagged  along.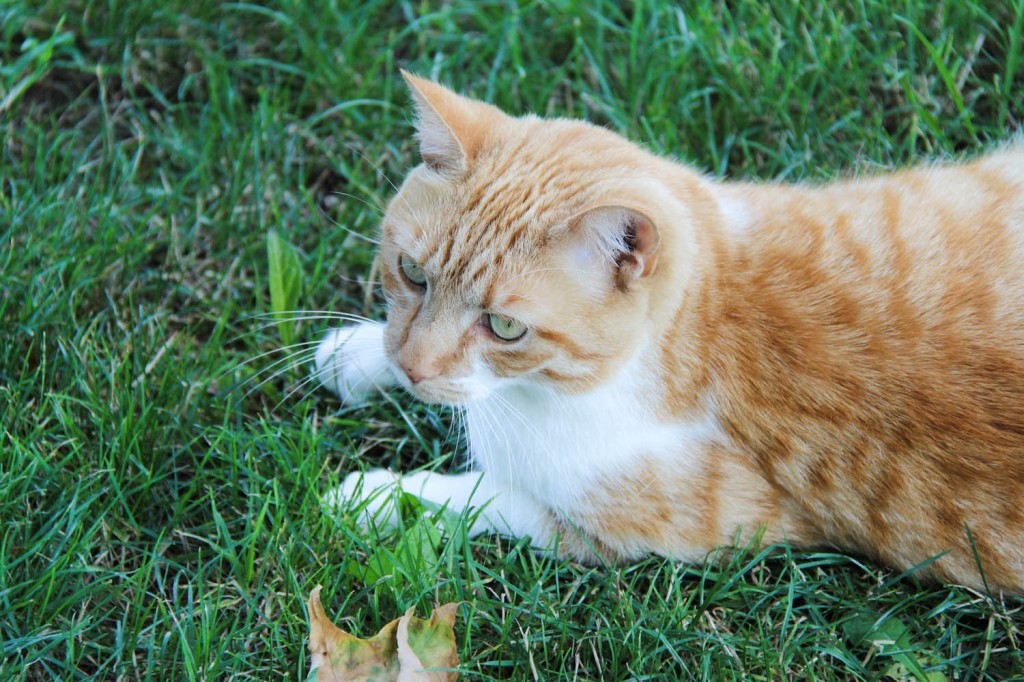 Dad had an excellent garlic crop this year, all harvested and hanging to dry right now.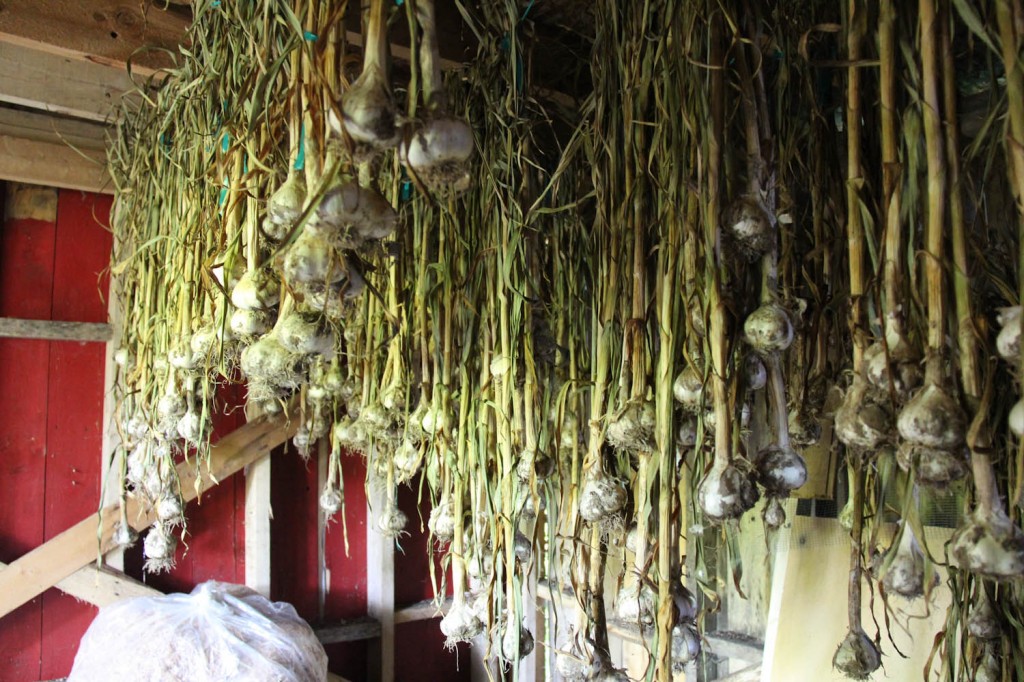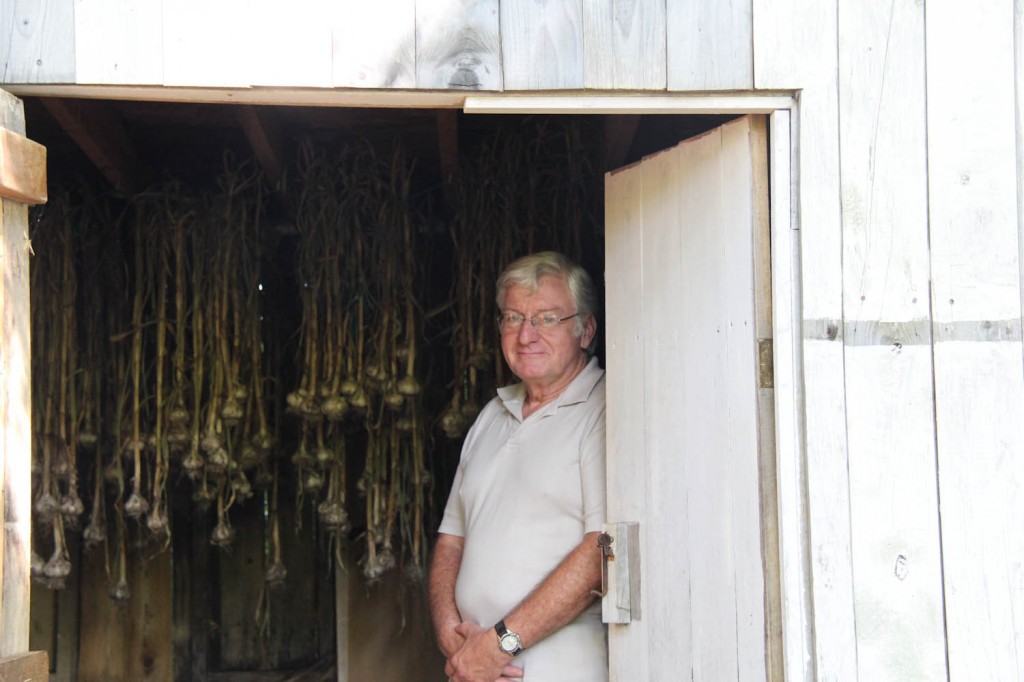 Mom took me down to see Gloria's grape arbor, which is looking very pretty.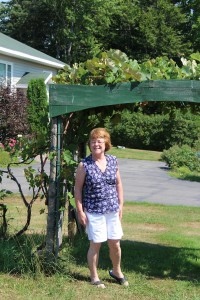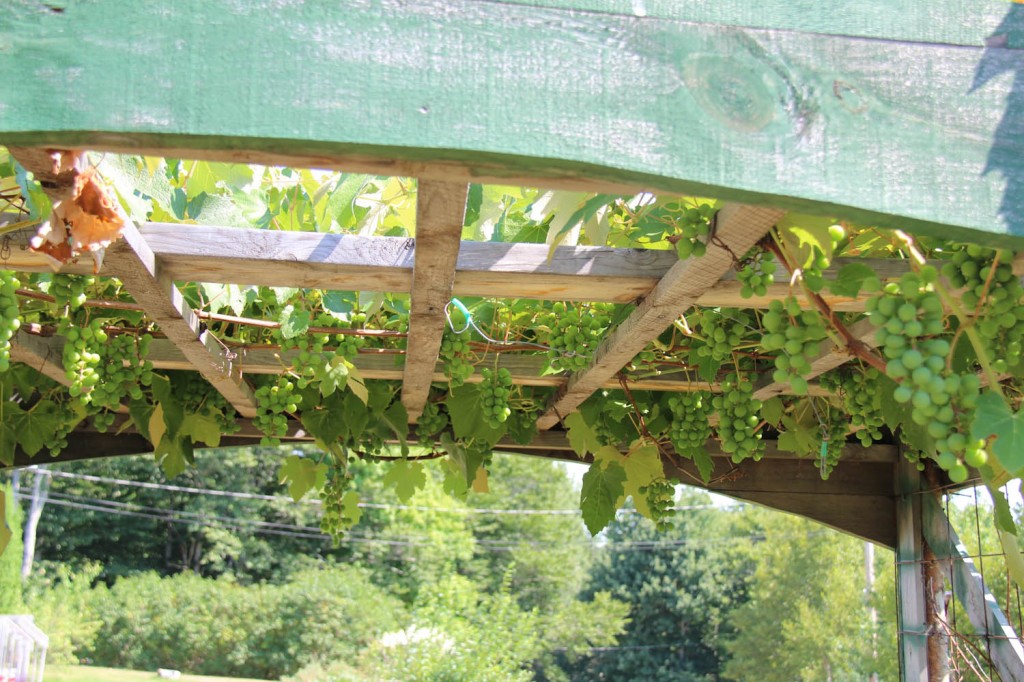 Then we walked around Dad's little vineyard and not so little garden.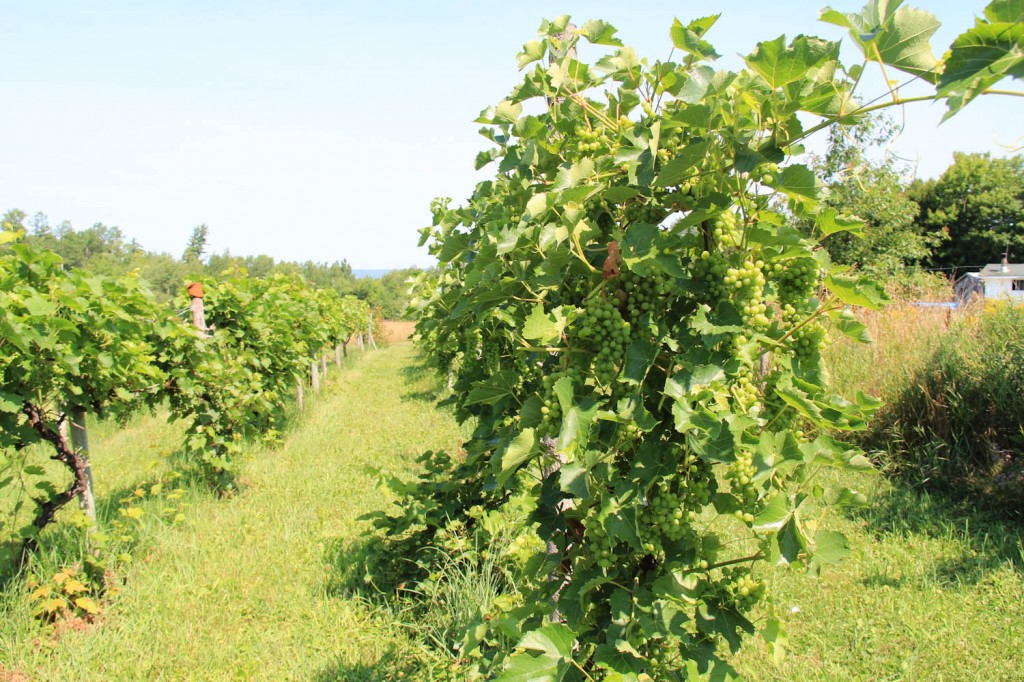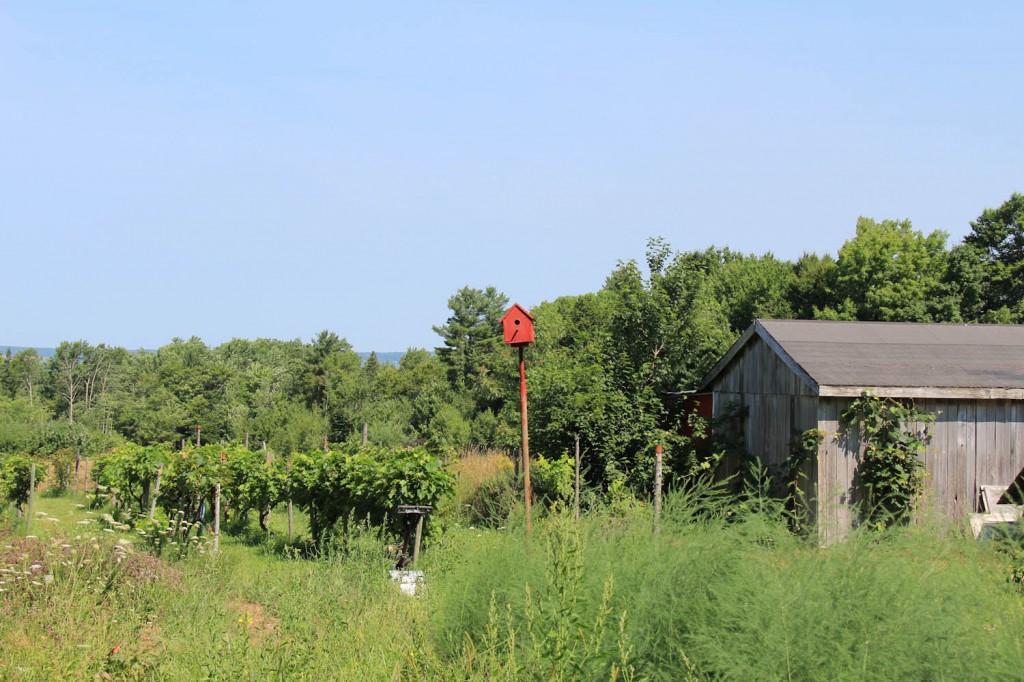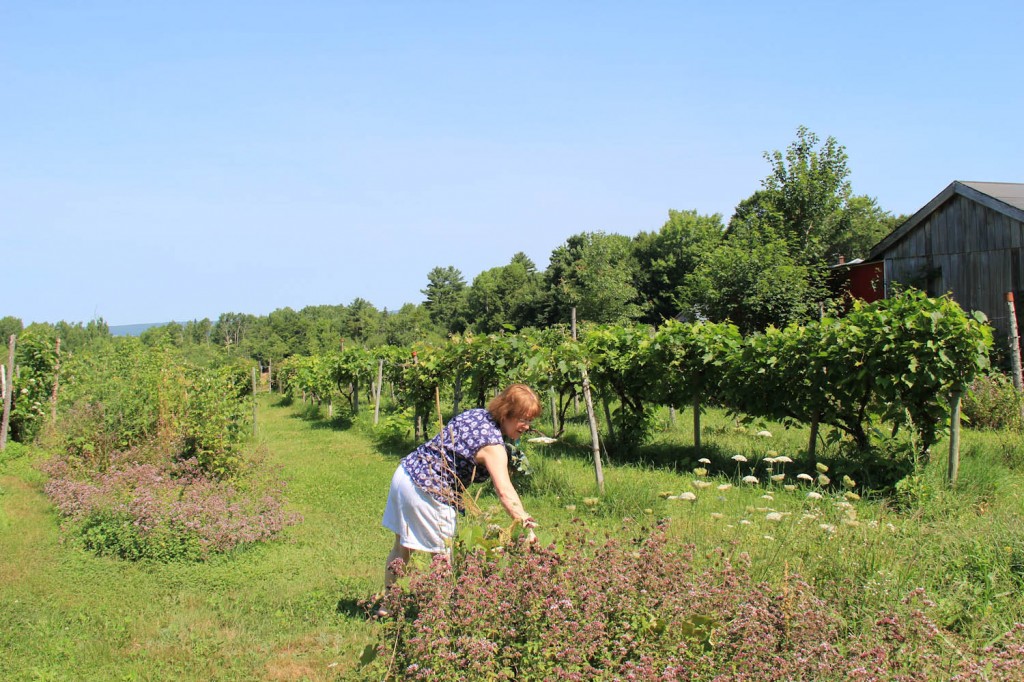 All those purple flowers? Oregano. It smelled so good walking around there!
We caught the afternoon ferry home to Saint John and arrived to fog. You could hardly see anything coming into the harbour. Around 9 pm, I went out to see if I could get some good pictures.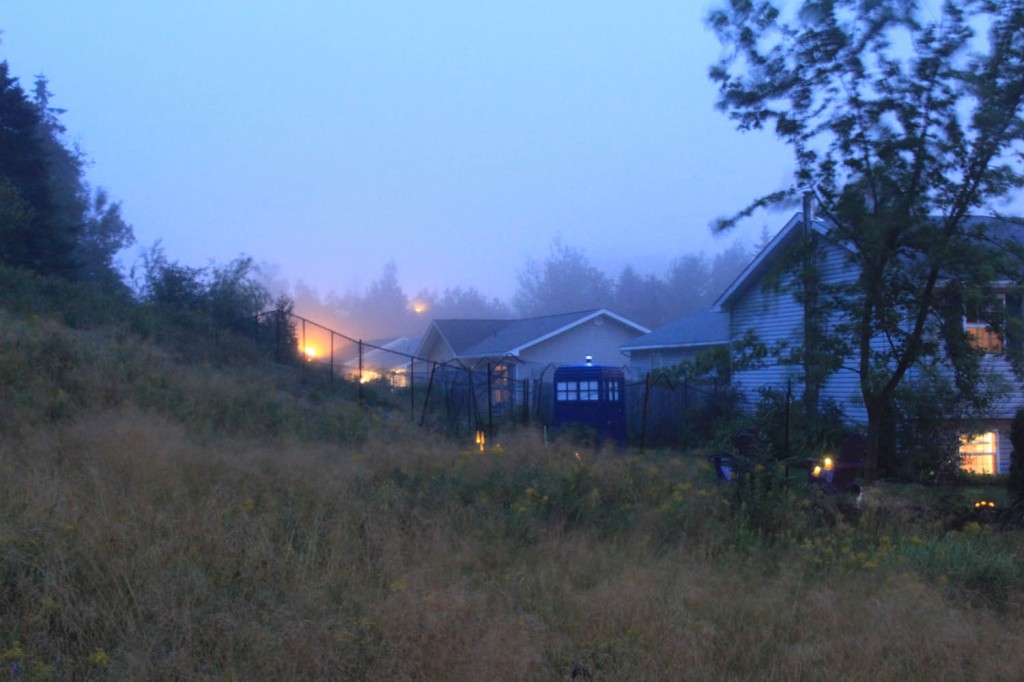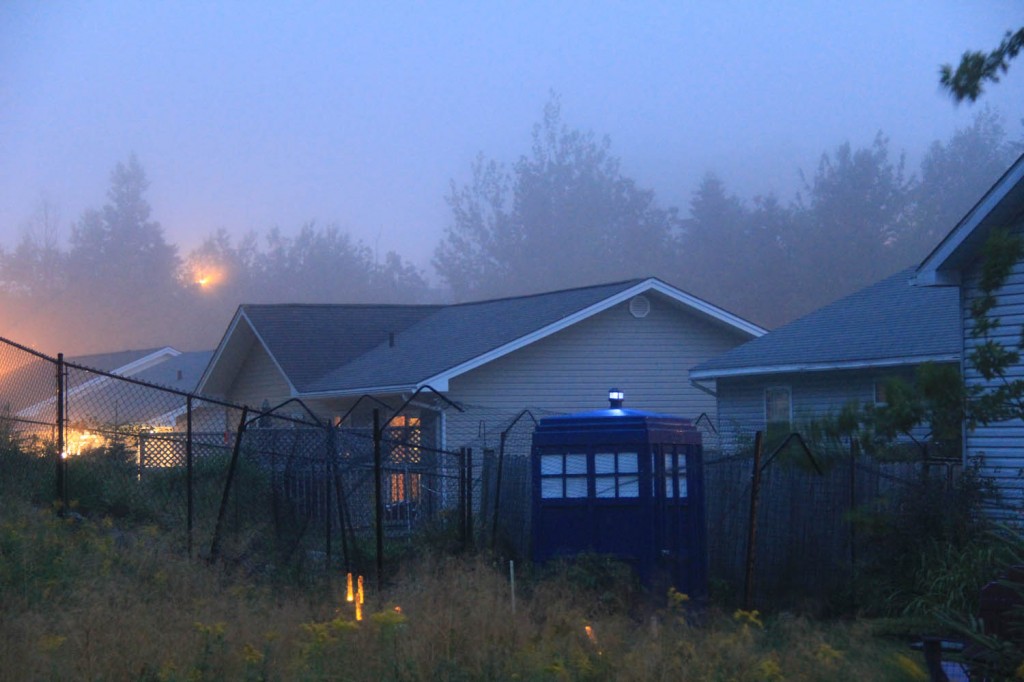 By the next morning it was hot & sunny again. Perfect tomato ripening weather. 🙂