Not much going on in the garden this week. We had a little sun, also some rain and this weekend was mostly foggy and overcast.
I picked – and ate – a few more handfuls of cherry tomatoes. Lots of green ones out there though, just need some sun!
The surviving Silvery Fir Tomato in the hanging planter is looking good and has blossoms.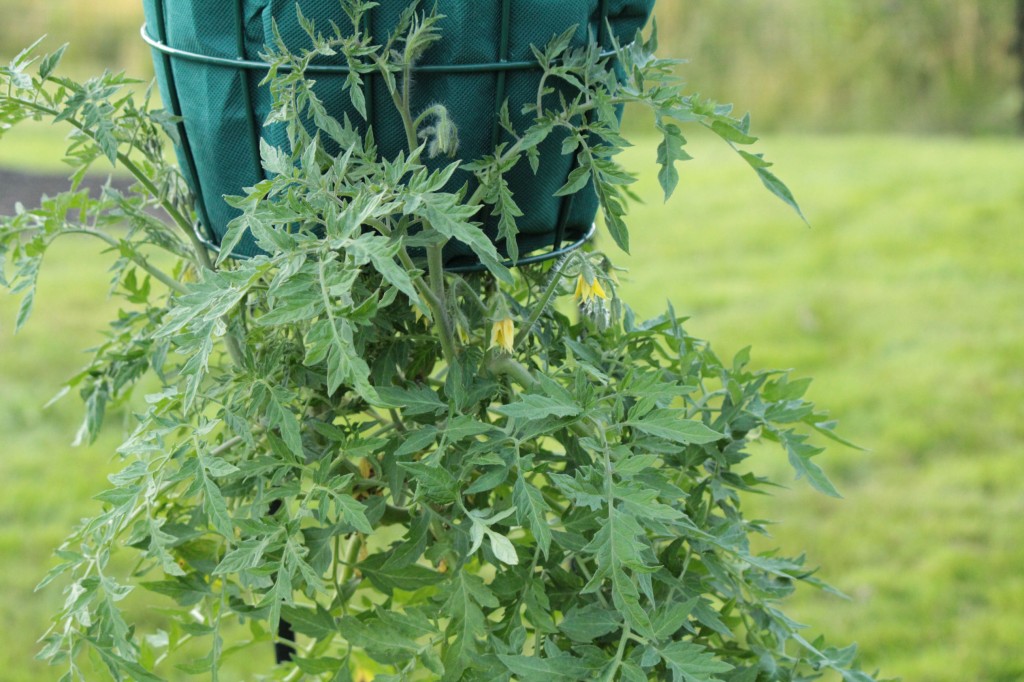 The usual feline shenanigans.
This poor hosta out front has been mown down by the deer at least three times, but it's trying really hard.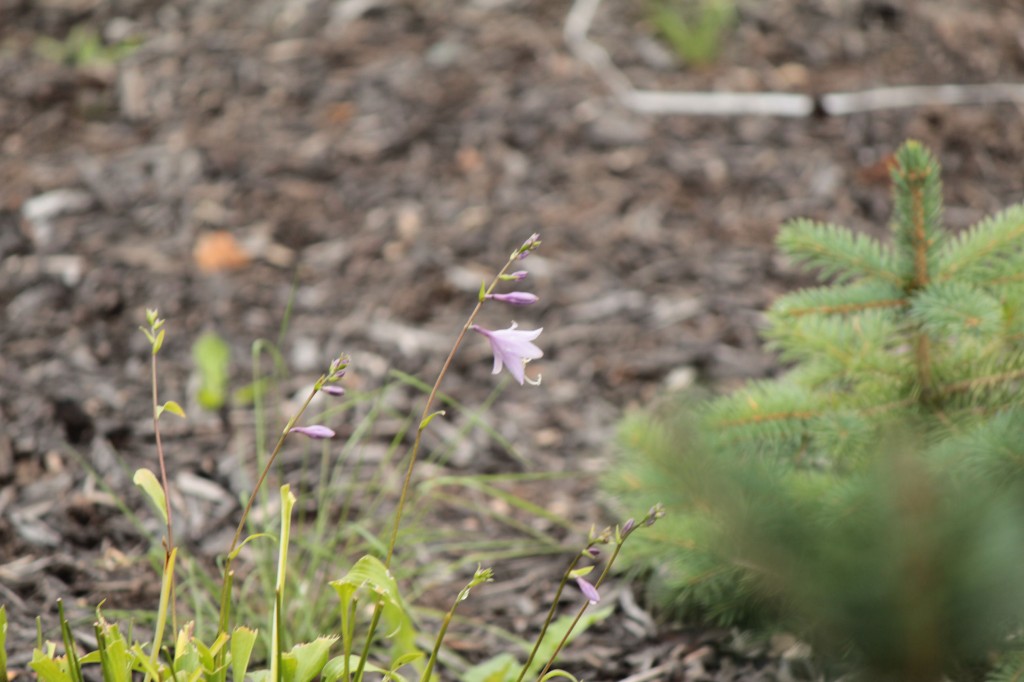 Inside the house, I broke into the new coffee that Stephanie brought when she came home last month.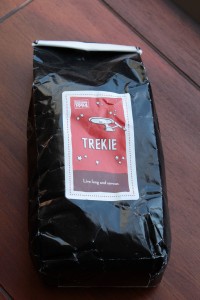 Not only do I love the label ("Live long and savour" – how awesome is that?), it's really good coffee. Thanks Stef!
And, since I managed to break a big chip out of our blender jar we bought a new blender.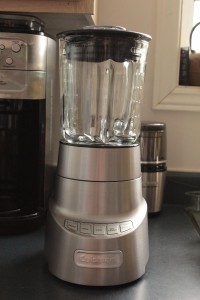 And that's about it for this week. Waiting for sun and tomatoes. 🙂