I'm starting to wonder if my garden is ever going to get planted this year. The sunny days have been few and far between and even when the sun is shining I don't always have the time to get out in the garden. At what point is it too later to bother? I still have most of the plants that I started from seed to transplant, I would at least like to get those planted.
Last Friday, the 17th, the sun was shining so I got home from work, headed straight out to the garden.
This bush (it wants to take over the yard, I know it) was growing half over the gate, so I trimmed it back.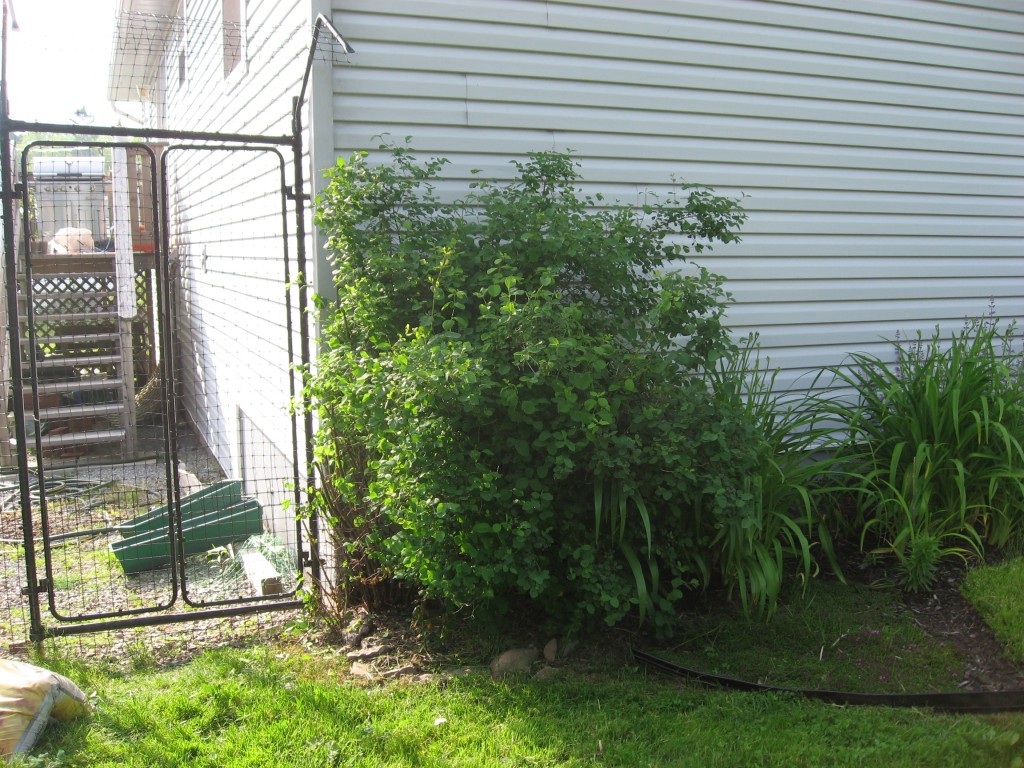 The potatoes were long past needed more soil added to their tubs.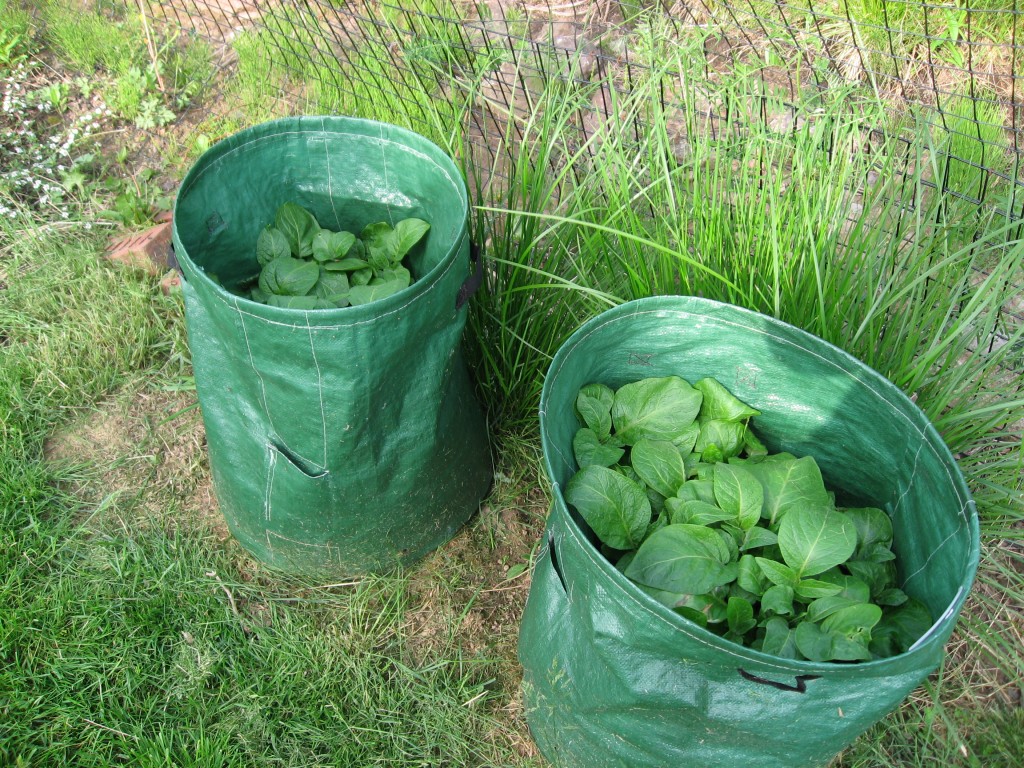 And then I started edging my veggie garden. At that point the sun was disappearing and it was starting to get chilly. Cory was ready for dinner at that point, so I called it a day.
Saturday was rainy so I played in the kitchen instead. I experimented with making English Muffins from scratch and made Chicken Curry for dinner.
Sunday the sun shone some, there were showers, but I went out hoping I could do something in the garden. The veggie garden was too wet.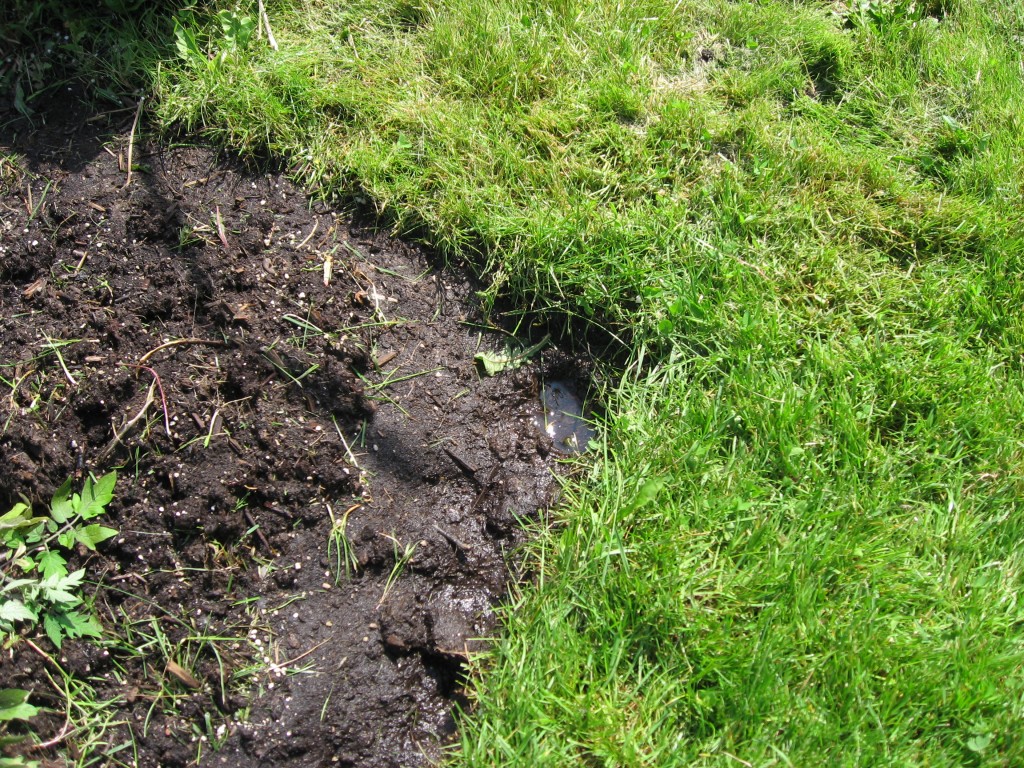 I did a bit of weeding and planted two tomato plants in my second Tomato Planter.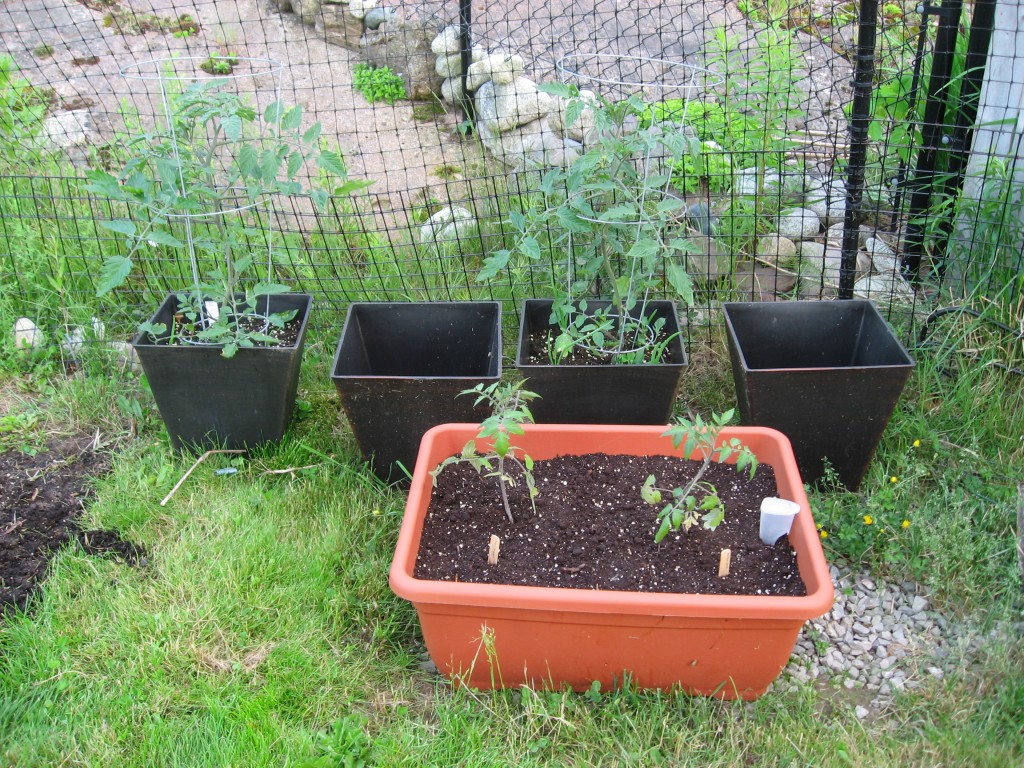 Wednesday this week we finally had some warm sunny weather, and the veggie garden was dried out enough to work in. I cut the edge back again and put in one of those edge barrier thingies – I'm sure there is a name for it, but it is escaping me at the moment. They may not be the nicest looking, but it helps to keep the grass from crowding in every year. Funny how grass always grows so well where you don't want it.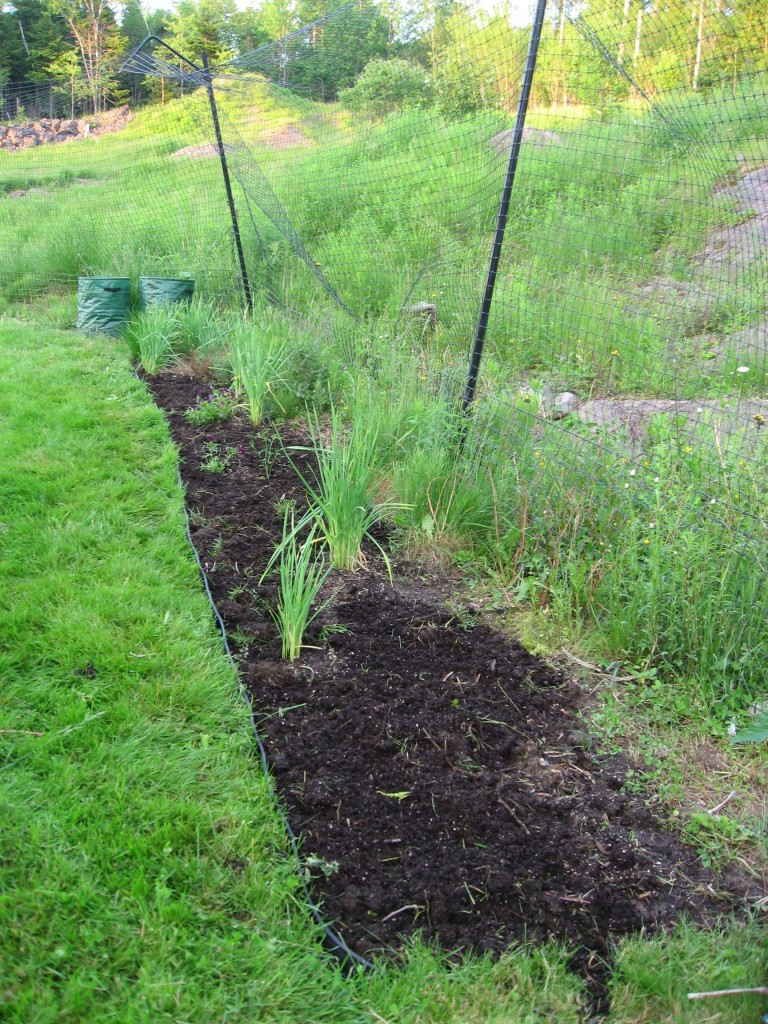 I only had one roll of edging, so I did the front edge which is the hardest to keep anyway. I did some more weeding and it's mostly ready to plant now. There is one spot where there is a big, prickly weed that I have been avoiding. Grass Catchers kindly sprayed it for me and once I'm sure it's dead I'll dig it out.
I've been trying to figure out where I want to place my plant hangers, I have upside down tomato planters that I plan to use.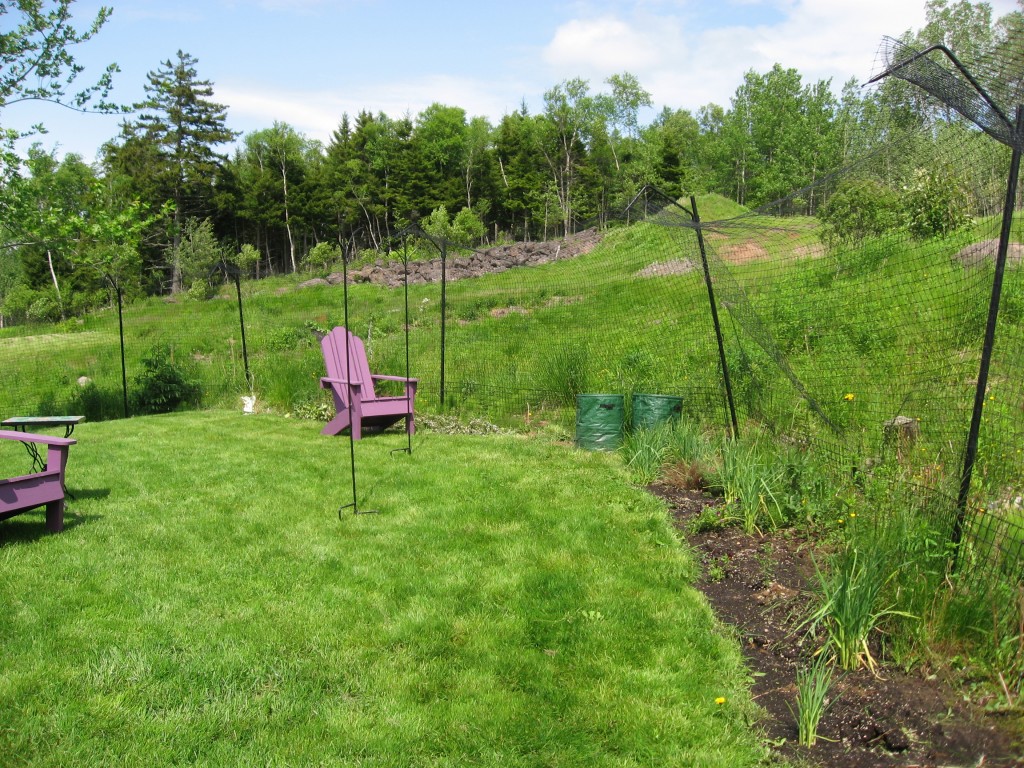 I think I'm going to move the near one.
I had hoped to get out again on Thursday but after work I was tired and by the time supper was over with I was just too tired.
My plan is to finish planting the tomatoes that are going in containers and then once I can easily see what I've got left I'll get the veggie bed planted. It's just taking so long to get it done because the weather is not cooperating. To be honest, it's making me pretty darn cranky.
As frustrating as the weather is, everything is looking green and lush. I guess that's what you get in the rain forest. 🙂