It was a hot and sunny week – which is what we like for July! But we had rain over night and woke up this morning to a damp and foggy day. It didn't keep the Fabulous Felines indoors.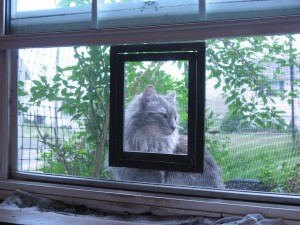 But it wasn't exactly a gardening day. It does seem like a good time to look at some sunny pictures from earlier in the week though. Things are looking colorful!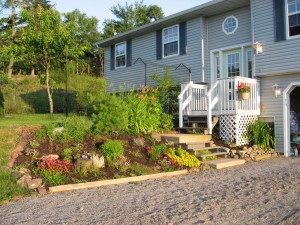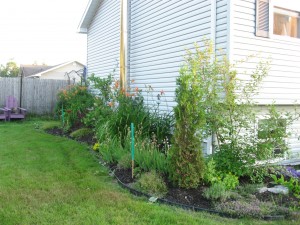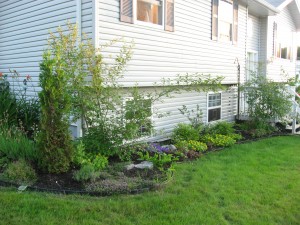 The cats and I had a pleasant evening mid-week, checking things out.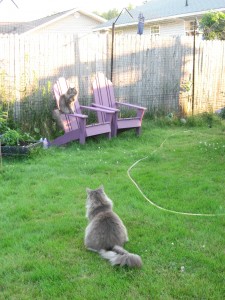 There are blossoms on my pea plants.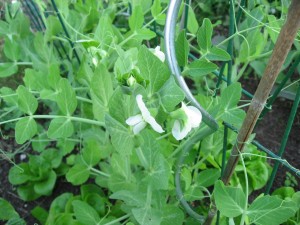 My tomato plants are starting to blossom too, and I can see a little row of carrots coming up in front of the tomatoes.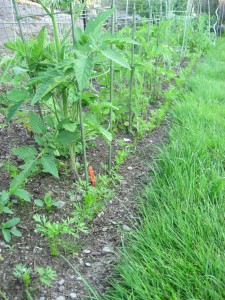 The Hosta that we transplanted from Mom's garden on the long weekend in May is getting ready to bloom.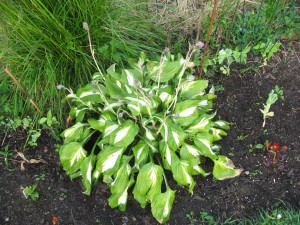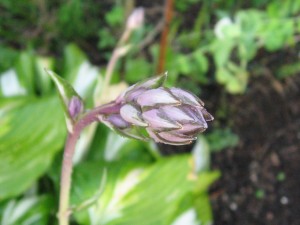 When I was ready to go in for the night, Zappa was relaxing in a chair but Frank was nowhere to be found.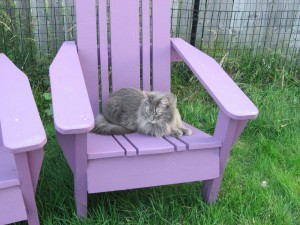 After a few minutes of thought, I went digging in the bushes, and sure enough, there he was.