Every few months we have a weekend deploy, which means I have to work on Sunday morning. I have the option to work at home, which is what I always choose, but there are those who go to the office. Since the forecast was calling for a Sunday storm, the deploy was moved to Saturday.
I stayed at home with my laptop, and my coffee pot, as usual. When I went for my second cup, I noticed a woodpecker munching away on sunflower seeds out front.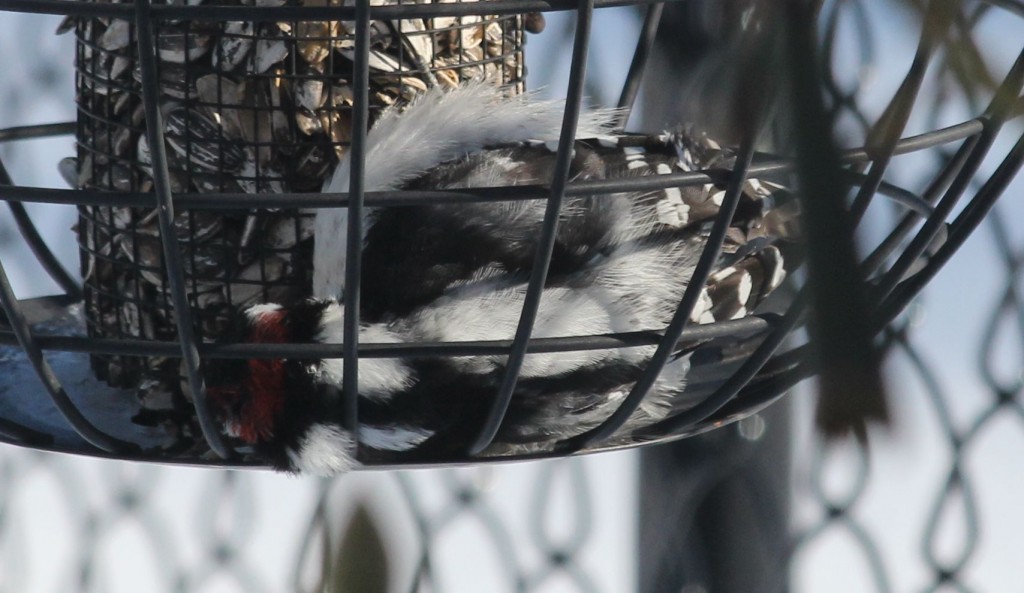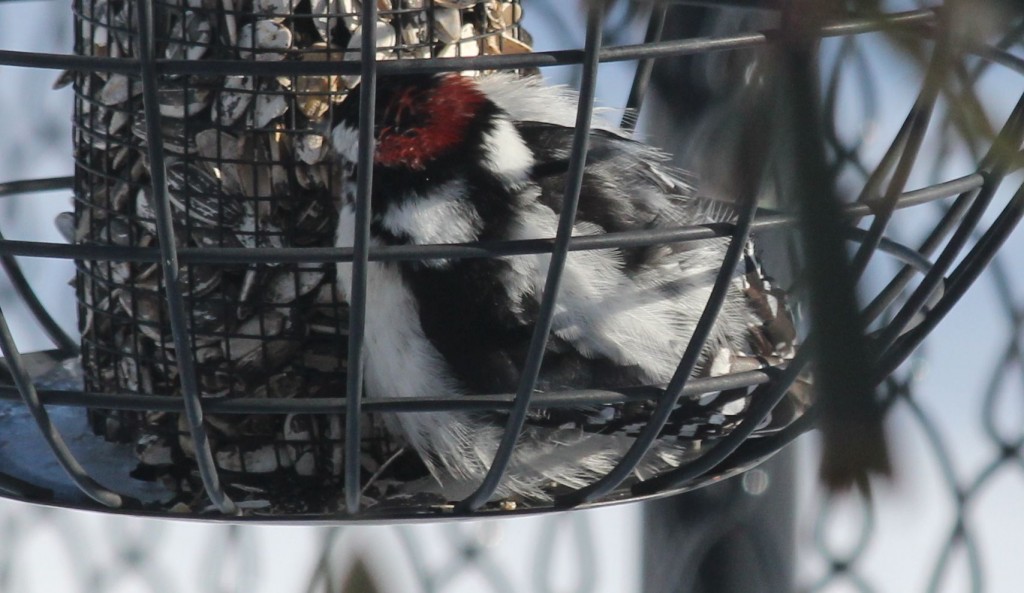 I haven't see a lot of birds around this winter; a few chickadees at the patio feeders, and that's about it. I'm not sure if I've just been missing them, or if they haven't been around. I was  happy to see this guy though. He was all fluffed up like  a little puffball, and that red cap made him stand out in what is very much a black and white back drop at the moment.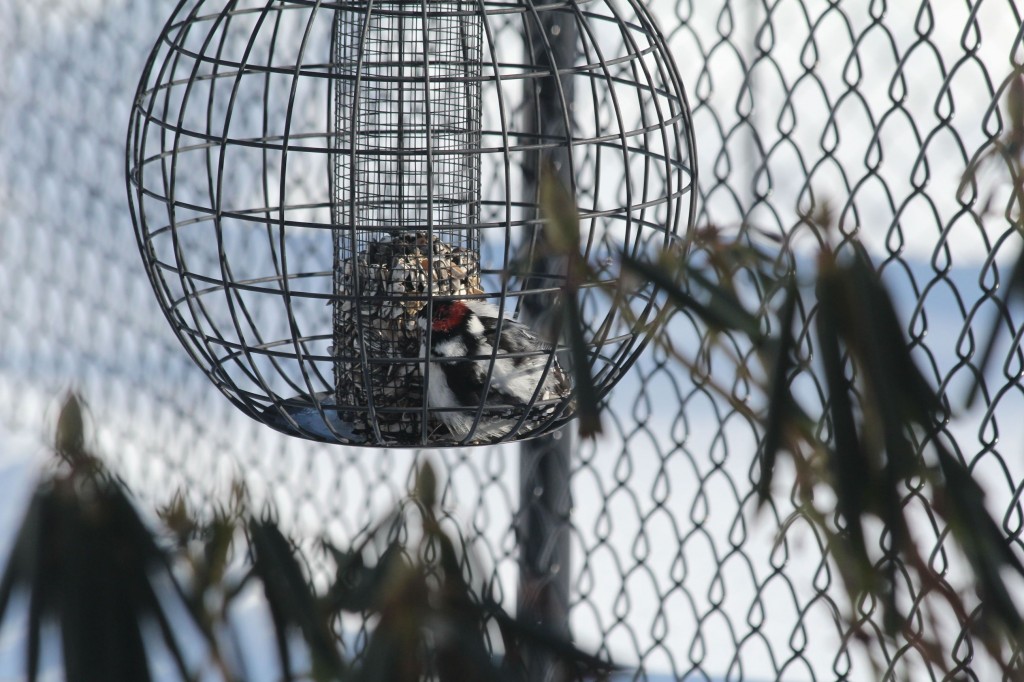 Once work was done with, we had some lunch and decided we should head out for groceries, since it sounded like today would not be a good shopping day.
I got up once during the night, and looked out the window, and nothing was happening. But that's been the way of it this winter; zero to storm!
By the time I got up this morning, it was well underway. It was drifted across the driveway, and the snow on the deck was as high as my shoulders already. I took some garbage down to the garage, and found we even have drifts inside.
Tomorrow we dig our way out of the garage, but for today we are enjoying another lazy storm day.